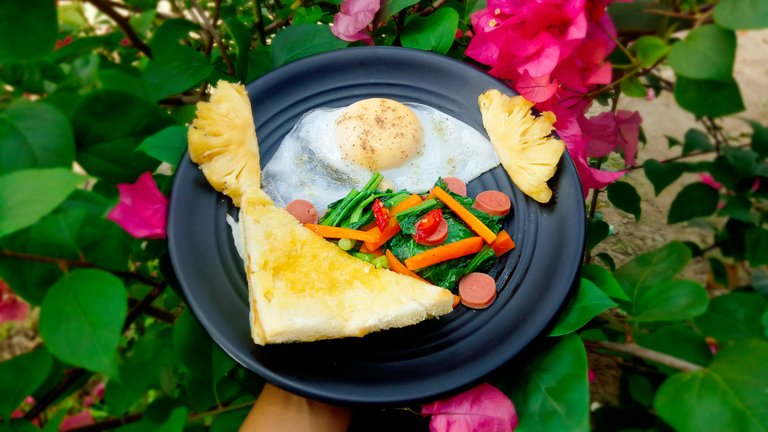 Have you ever felt boredom when imagining you want to make breakfast with the same menu because of the minimal variety? Or when you are busy?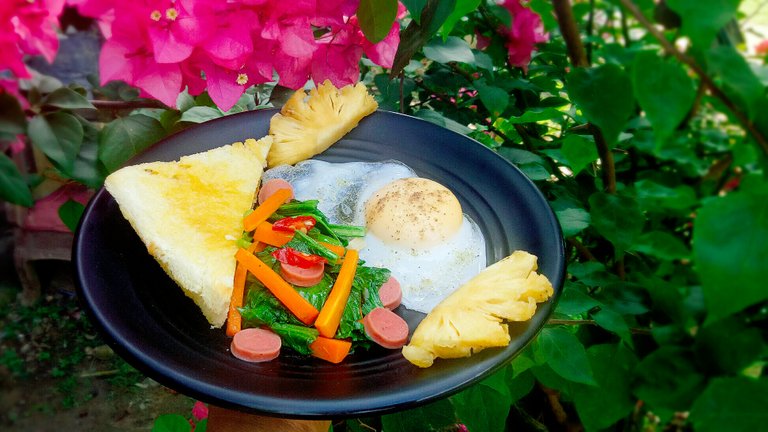 The best way to add a little pleasure to a plate is to avoid the same type of menu. Try to include several types of food. Besides being delicious, it is also a source of various kinds of nutrients and vitamins that the body needs.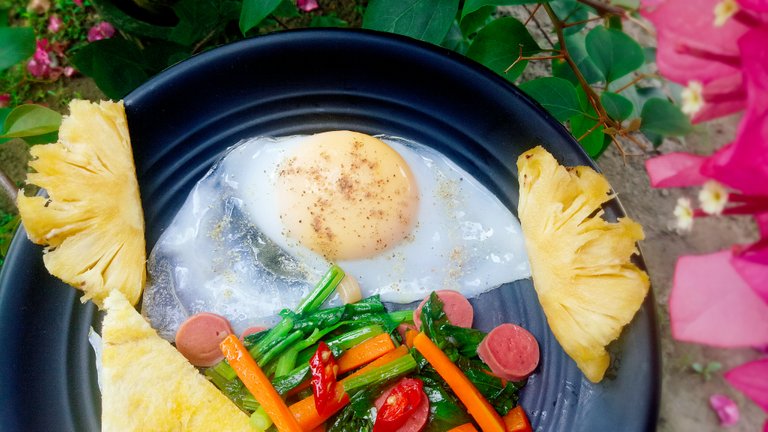 For example this time, my breakfast menu is indeed very simple. Only toast, vegetables, egg and pineapple 🍍 . But I'm glad there are some variations that make my dinning plate at least get better.
It did not take long to prepare this dish.
I bake bread and egg at the same time, chopping vegetables.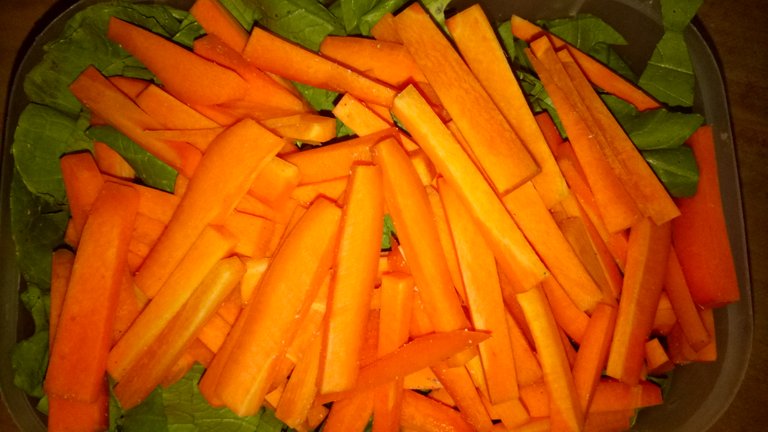 ---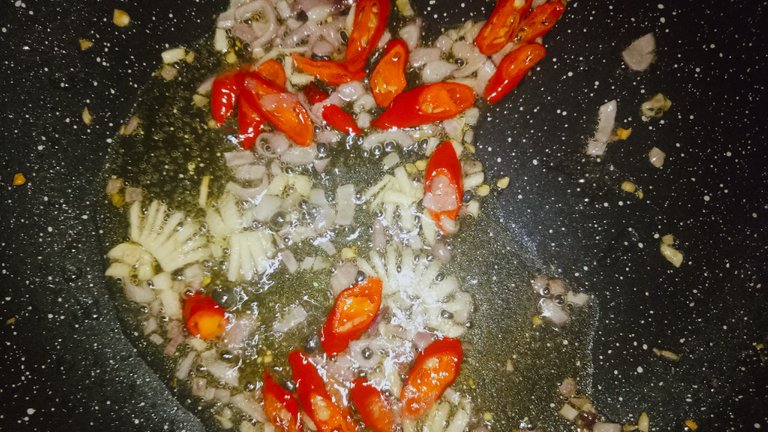 ---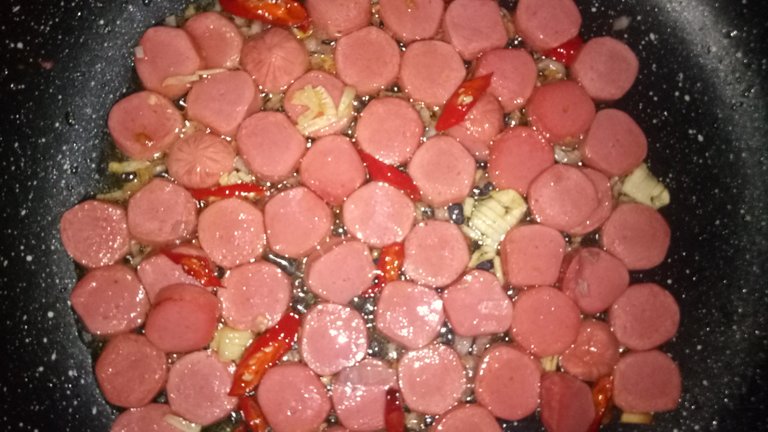 Then saute the vegetables with sausage.
---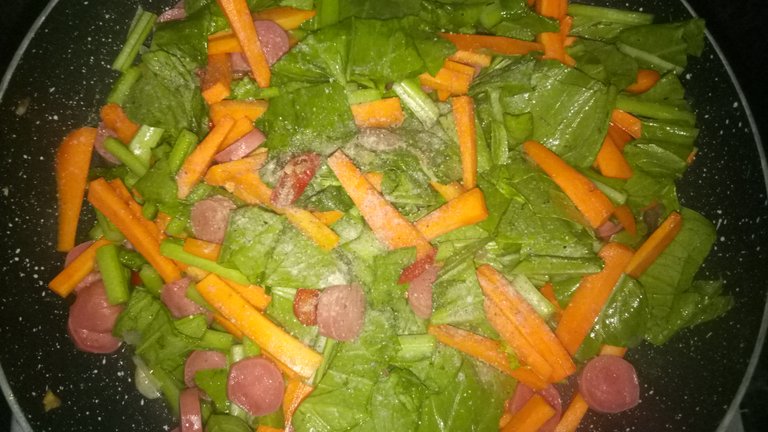 So these various types of dishes can be cooked almost simultaneously and save time.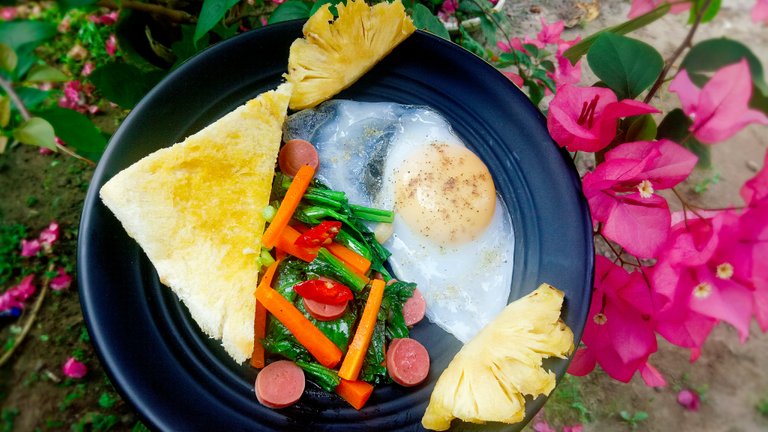 Serve food with a touch of art to make it look appetizing and moody. This is important to get us excited.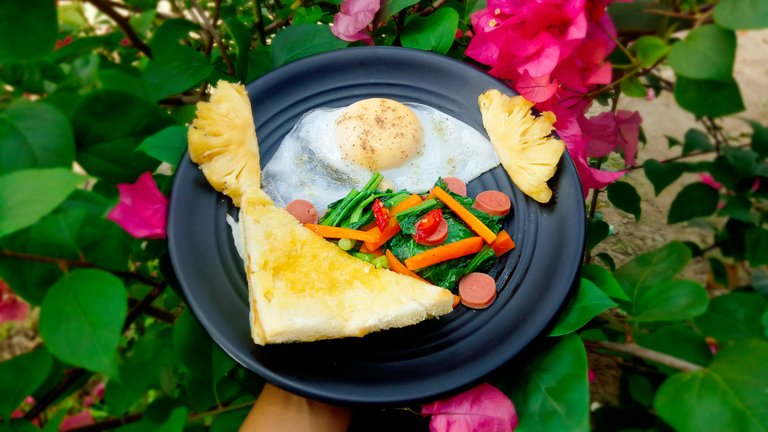 Hopefully this post about breakfast can inspire you.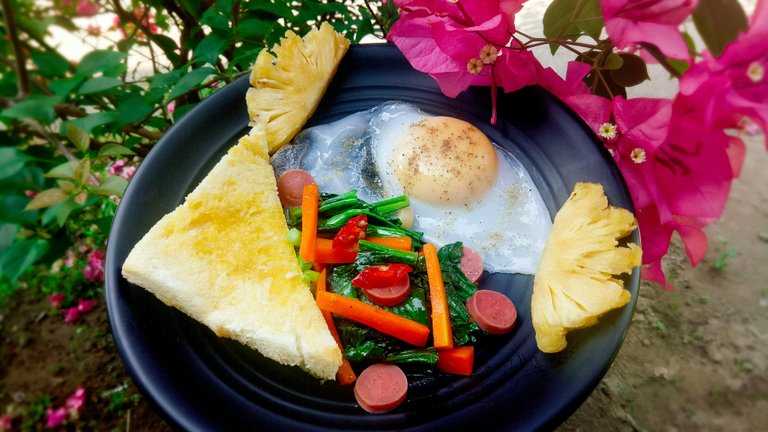 Until Next!
---
Enjoy My Post and Have A Great Day!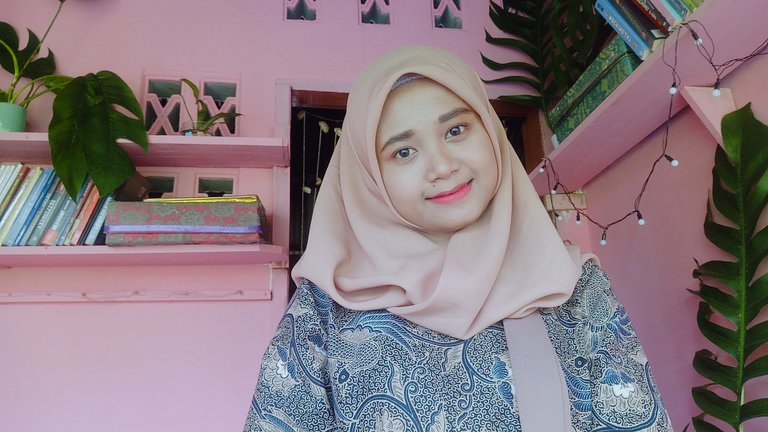 ---
---
---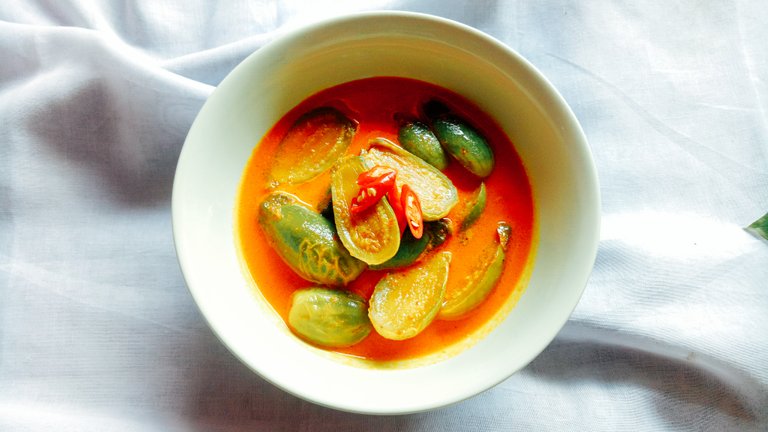 ---
---
Follow my other social media: