Hello hello Steemit Users.
Today I want to share with you a delicious recipe, fast, simple, cheap, delicious, excellent to make it in a short time and kill the chocolate craving that we always have during the week, that's why I bring this super recipe of BROWNIES IN 15 MINUTES, extremely chocolaty, easy, fast, incredible, divine and great to have a snack during the whole week. Surely they you love this recipe as much as I do.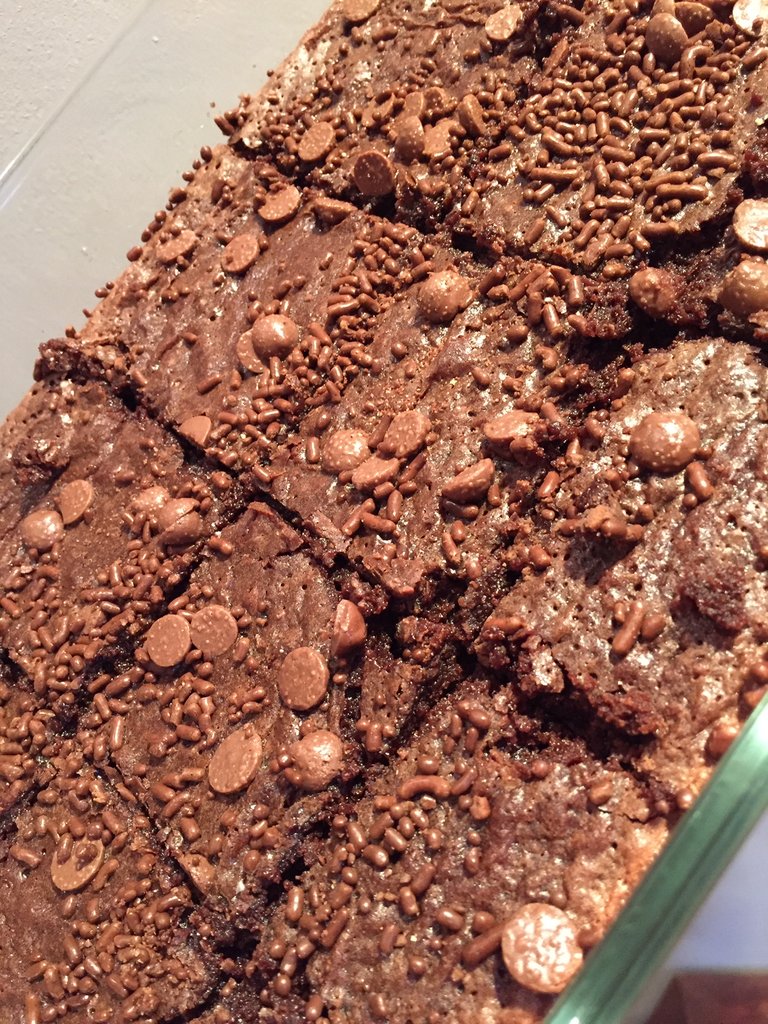 | I N G R E D I E N T S |
1/2 Cup of l flour.
1 cup of sugar.
2 eggs
1/4 cup cocoa.
100gr of chocolate.
1 tablespoon butter.
Vanilla essence.
| P R O C E S S |
We start by placing the chocolate and butter in a water bath until they melt and integrate.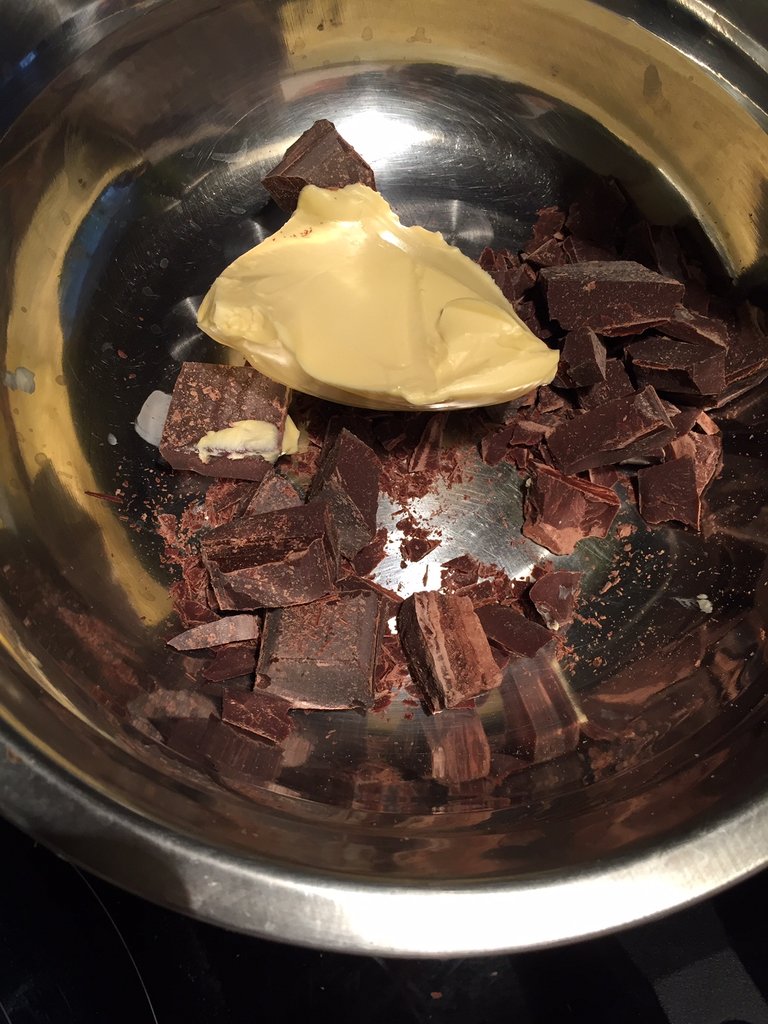 On the other hand we place the 2 eggs in a large bowl.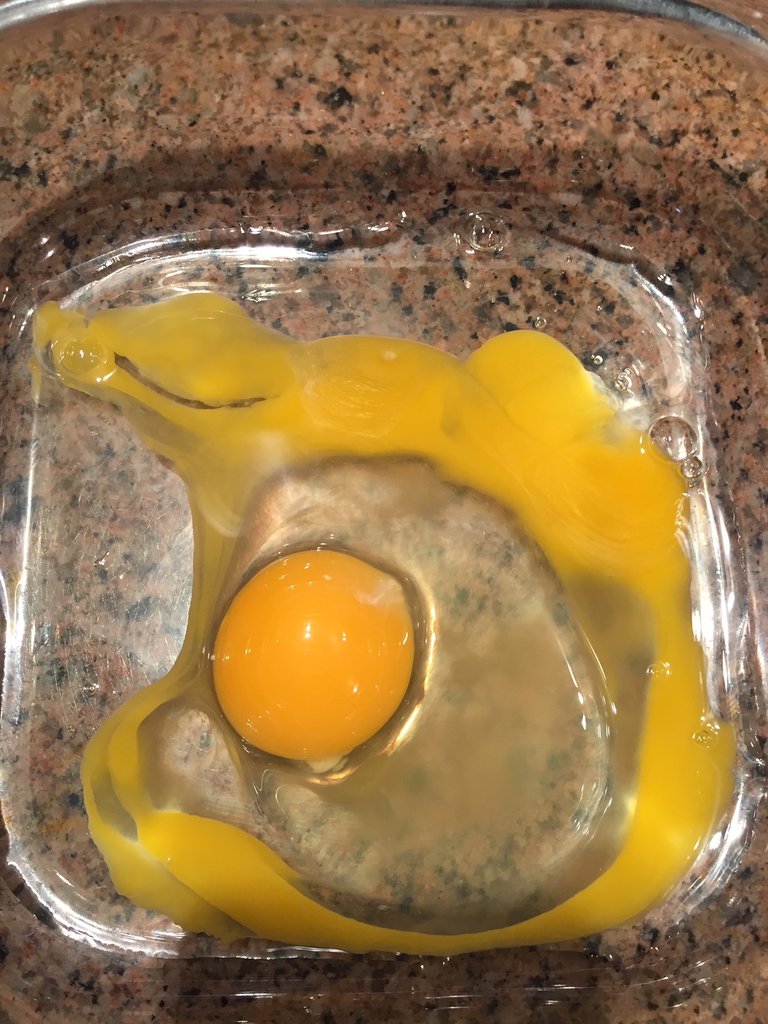 We add sugar and vanilla essence.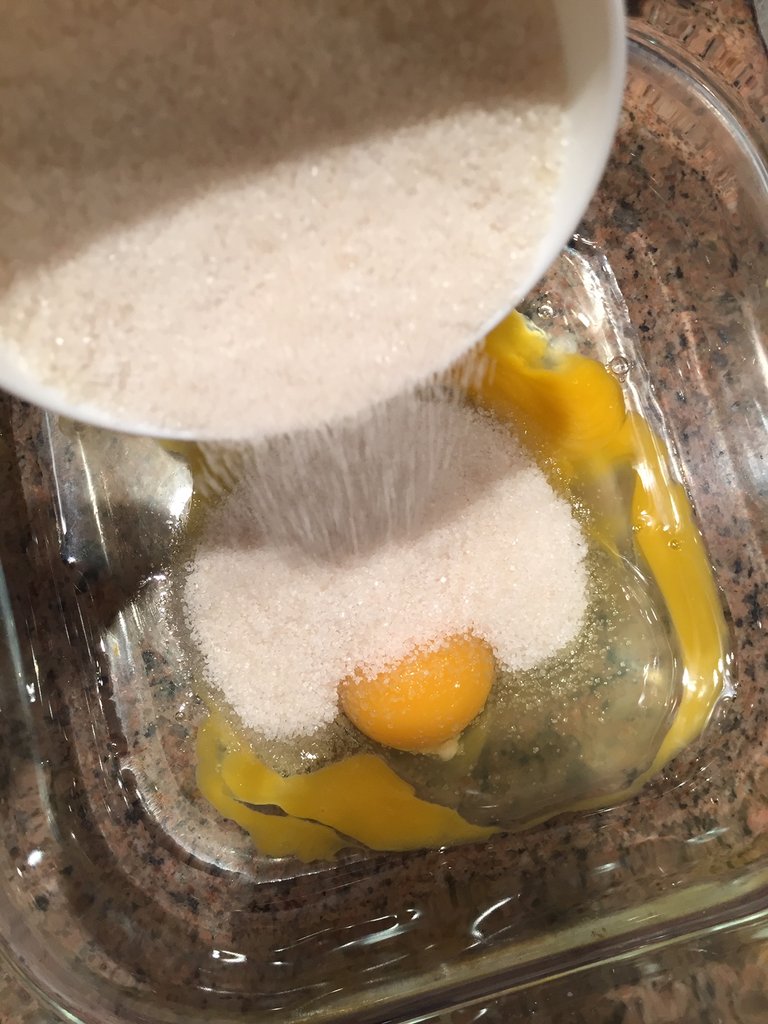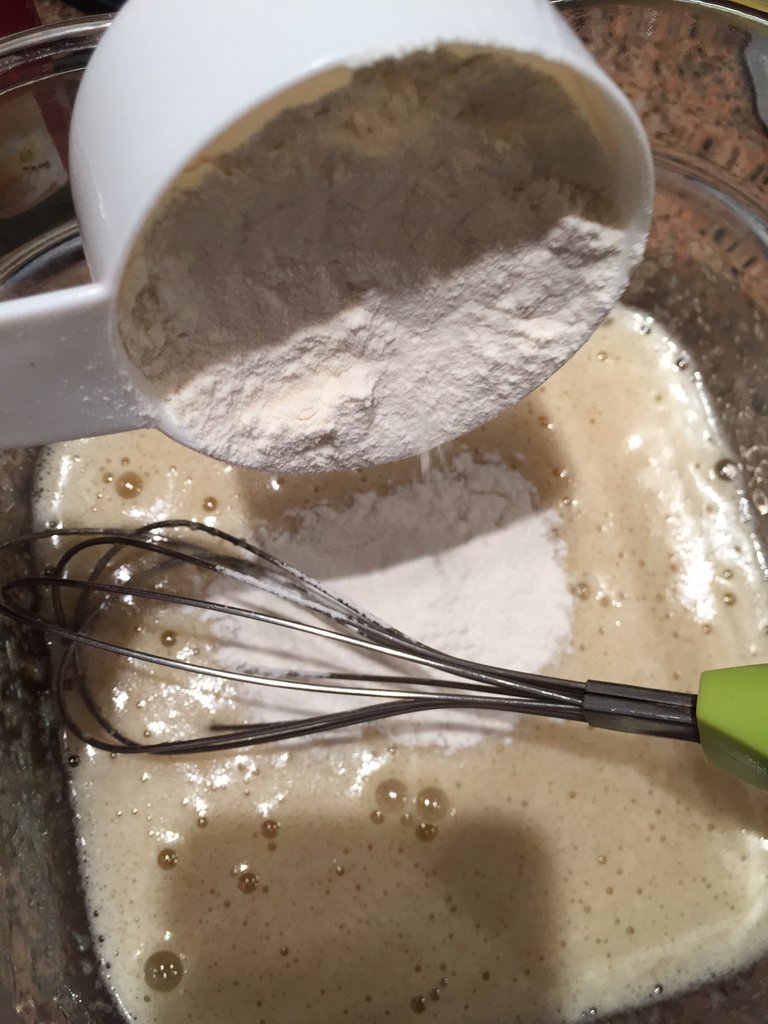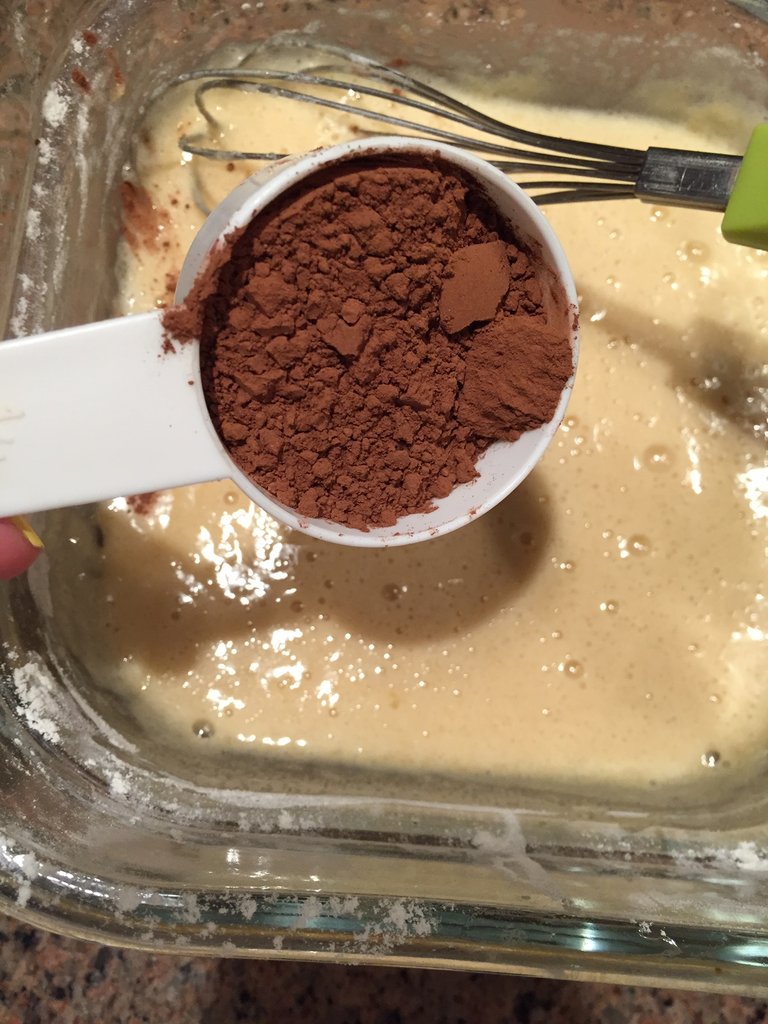 Now we slowly put the melted chocolate and we are going to mix little by little, just beat until it integrates.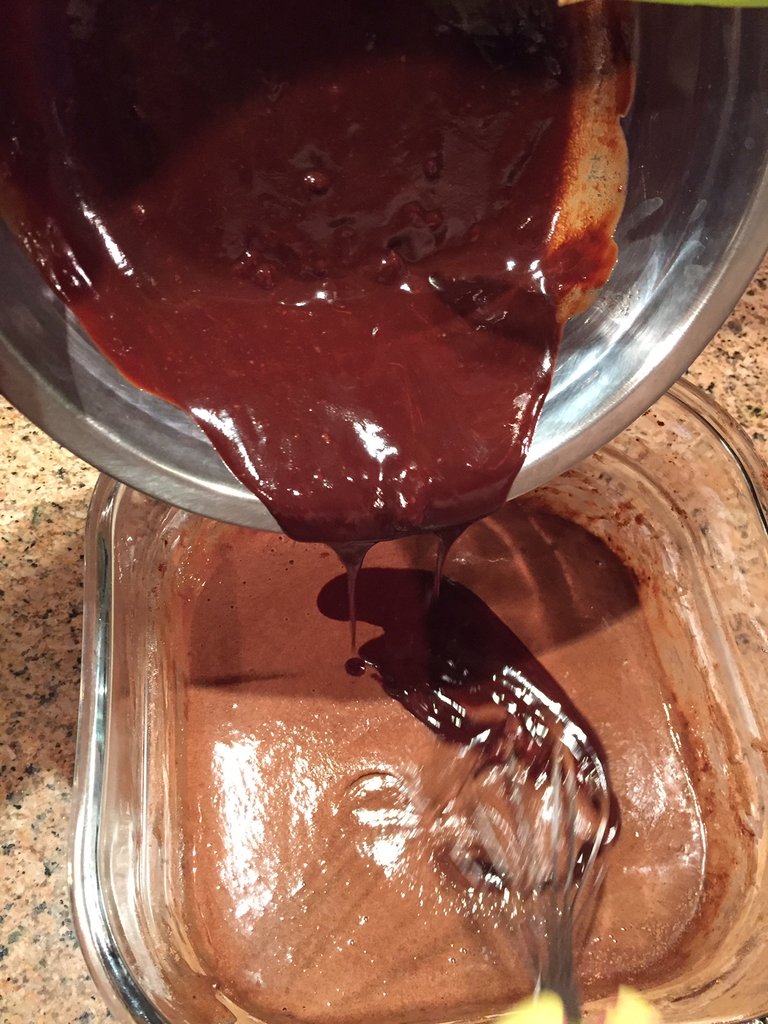 We place the mixture on a rectangular tray, optional you can place chocolate chips and drops.

Bake for 15 minutes at 350F.

Ready to eat.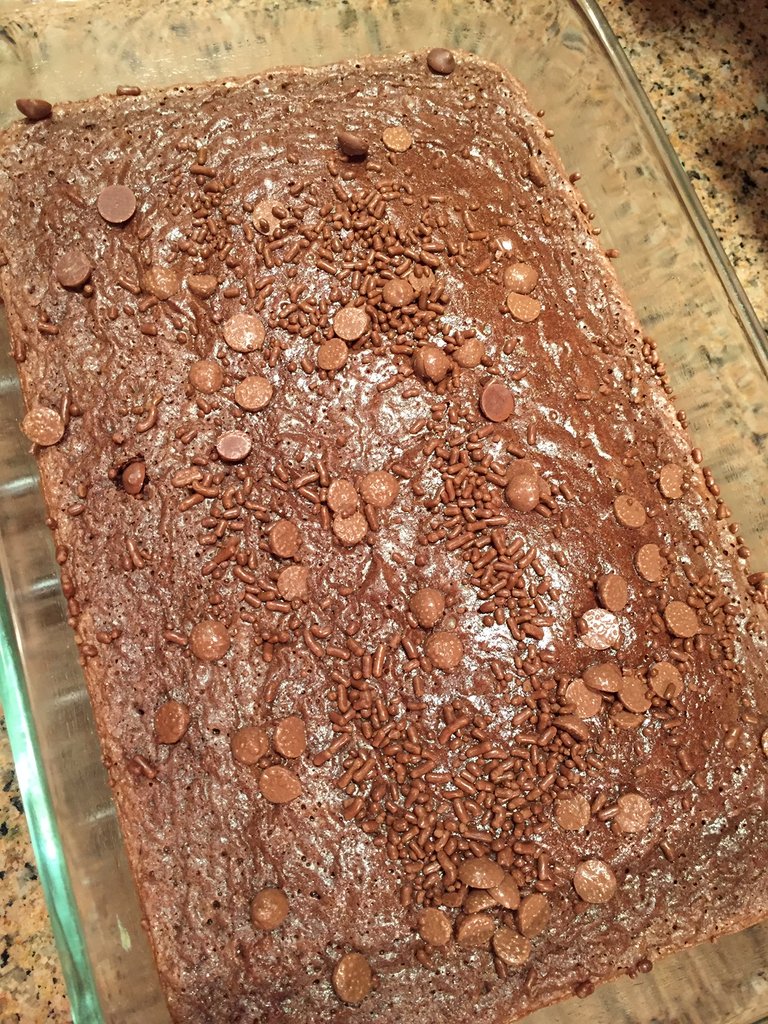 ADDICTIVE.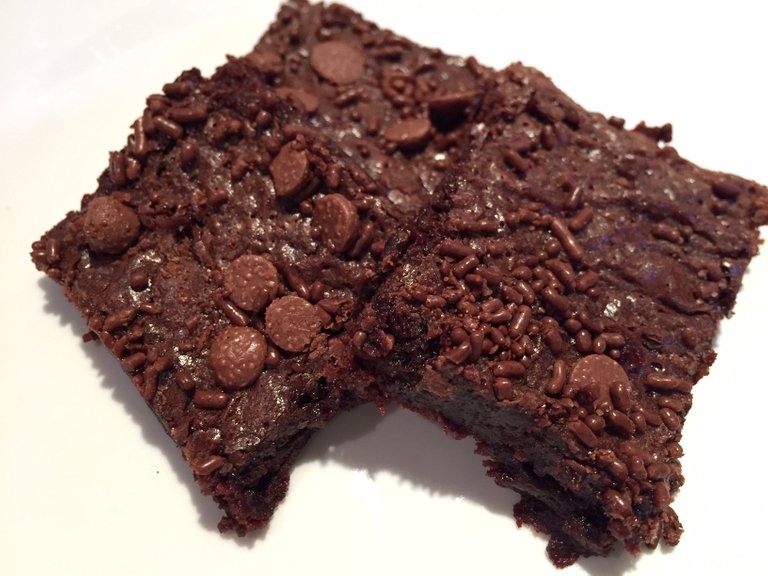 I hope you make this recipe and delight your palate with this exquisite brownie super delicious, the truth is that it has the perfect texture, it is super moist but still with the crunchy on the surface, ***mmmm delicious ** *, besides the taste is a pure pure divine chocolate, definitely a dessert that does not fail for a delicious snack, it also becomes super fast so there are no excuses to make it.</ce
Photos taken by me with an iPhone 6.