Dessert foods are close to my heart especially bake goods like cakes and pastries are my favorite. Though eating sweets can triger insulin resistance, sometimes I can't help myself to eat just a little servings of sweets like candies. There is a famous candy in the Philippines called peanut brittle. It is placed inside jars with lid full of thin layer of melted sugar with peanut. The peanut gives that unique taste and texture of this candy. It is particular popular in Baguio City were tourist takes it as a present from that said region.
Whenever I saw peanut brittle, one place comes into my mind and that is the coldest place in the Philippines. Baguio City in known for it's cold weather all throughout the years. Maybe because it is located at mountain and this kind of place was the reason why Baguio became the Summer capital of the Philippines. However, they offered many places to visit, foods and deserts to shared with your love ones like their famous Strawberry Shortcakes. But today, I am going to try Peanut Brittle which would be my first time to do something like this.
2 Ingredients Only:
2/3 cup brown sugar
1/4 cup of salted roasted peanuts
How to do it:
1.In this recipe I bought 10 pcs of ready to eat roasted peanuts. Just simply crushed it using a mortar or any hard object that can break the peanut into small pieces and set aside.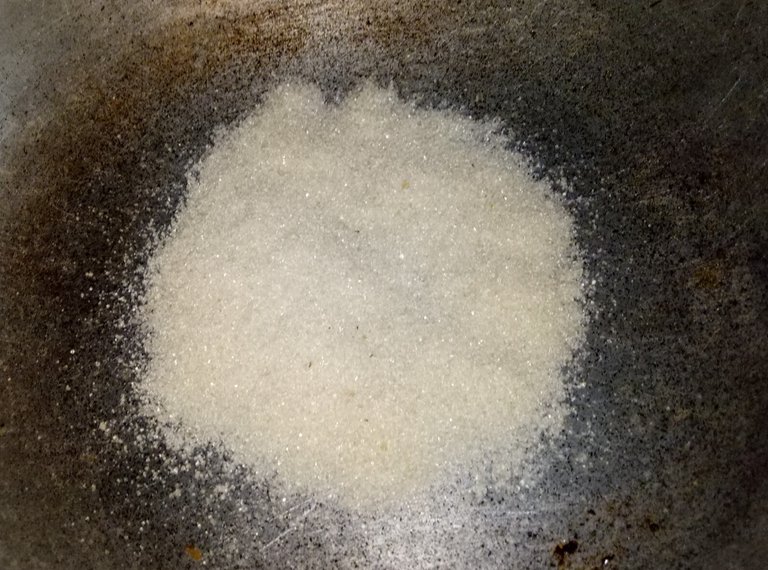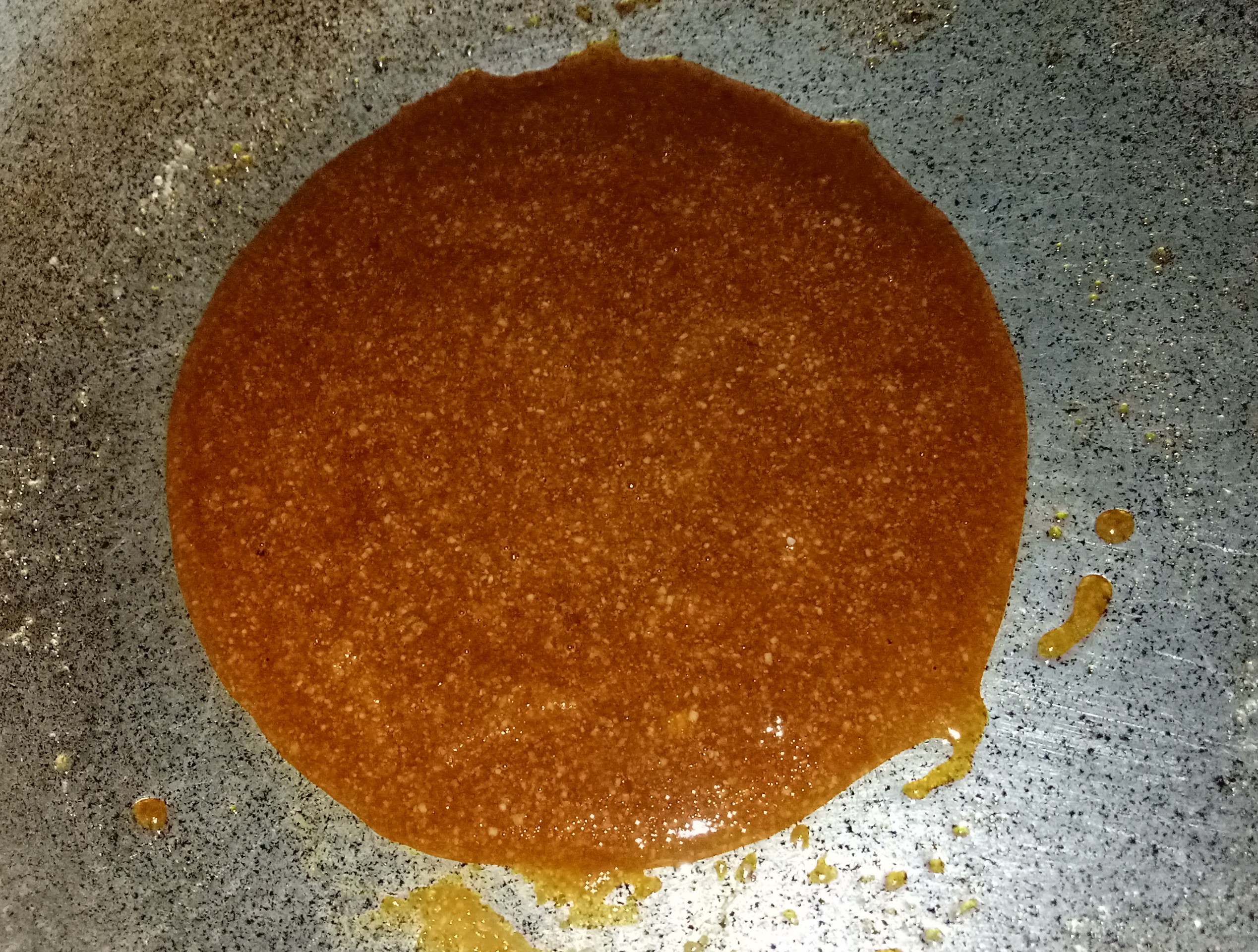 2.Melt the sugar in medium high heat. If you have a non stick pan that is much better to use. Allow the sugar to melt and stir a little.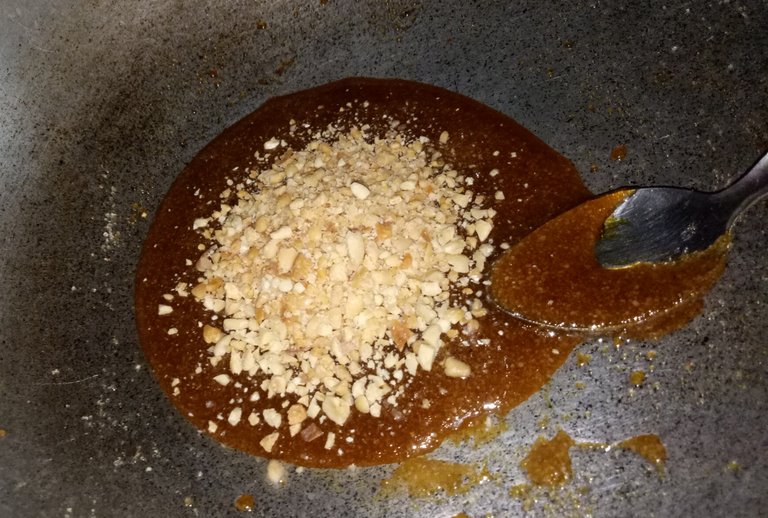 3.Once the sugar is completely melted, add peanuts and stir it occasionaly. Make sure that you mix peanuts with melted sugar.
4.Turn off the heat and carefully pour it on a greased wax paper. While still hot fold in half using the other half of the wax paper.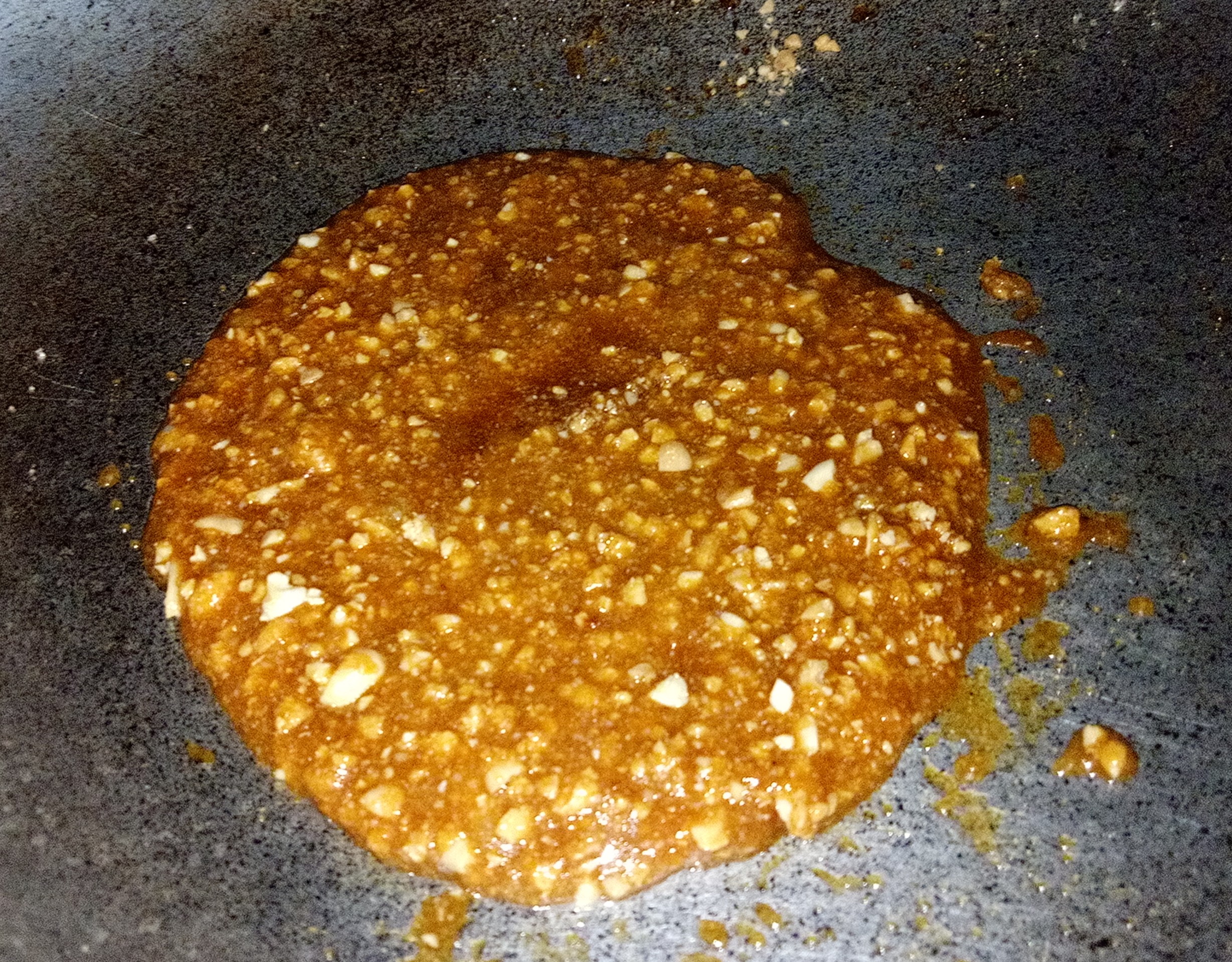 5.Flatten it using rolling pin. Make sure to do it while still hot. Melted sugar once cooled will harden instantly so better do it quickly.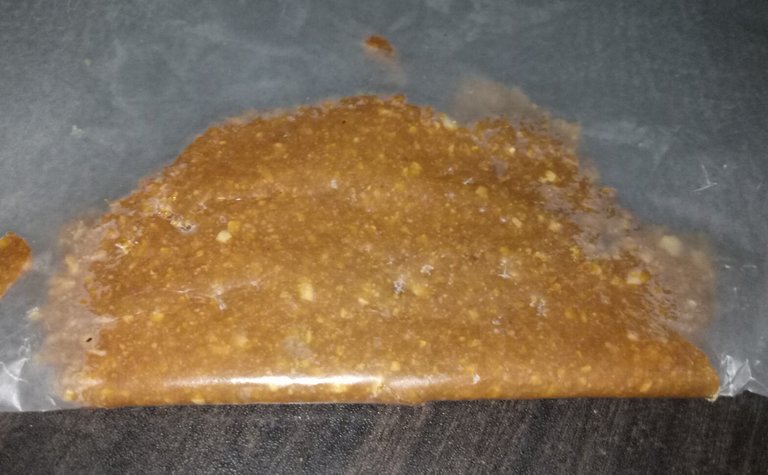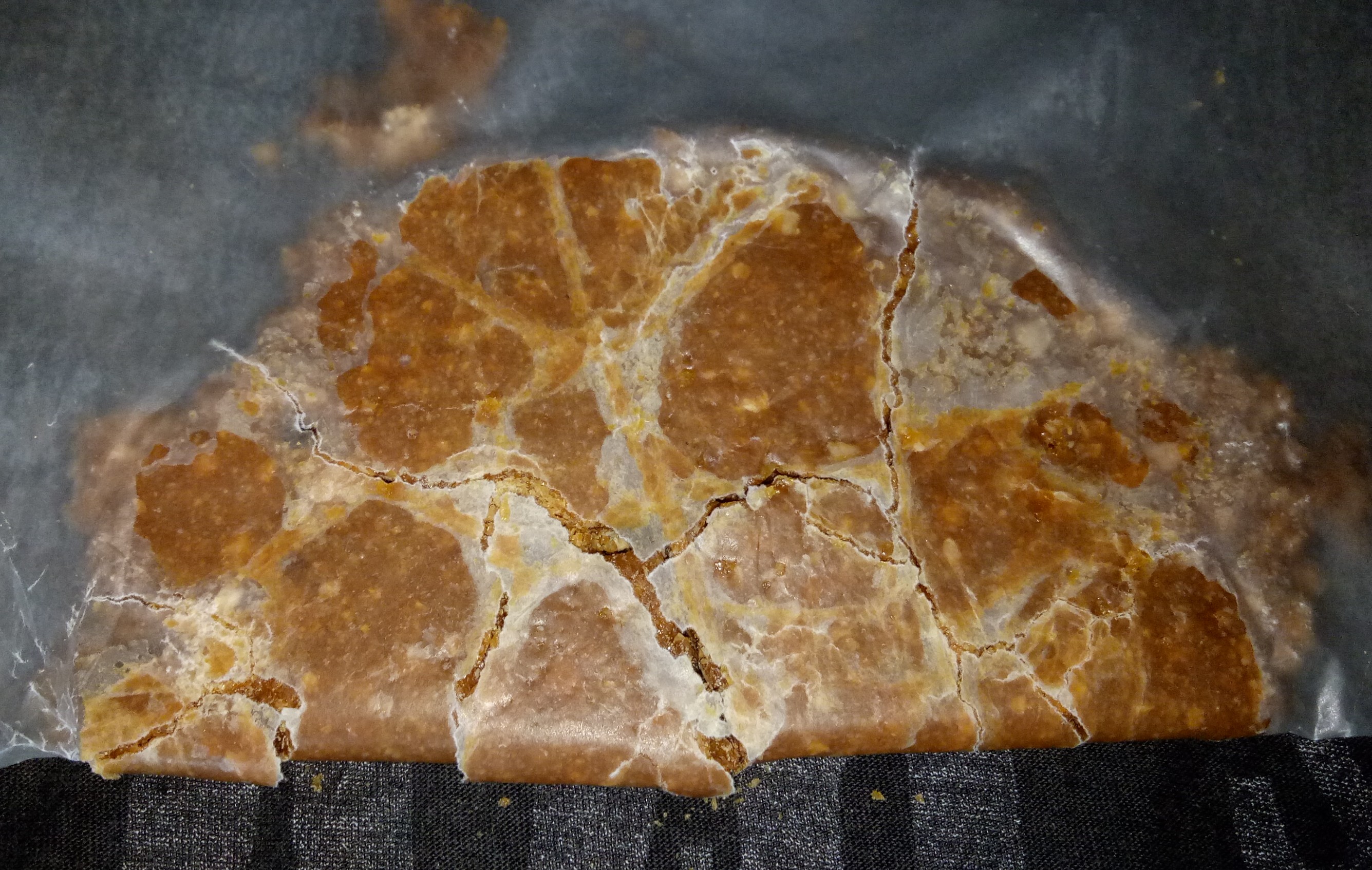 6.Once it is harden and cooled down, you can now smash it using a hammer. I used an ordinary kitchen mortar to smashed it. I cover it first with some clothes on top then smashed it.
6.Place it in a dry container with lid to ensure it's crispness and to prevent ants to come and take away your sweet.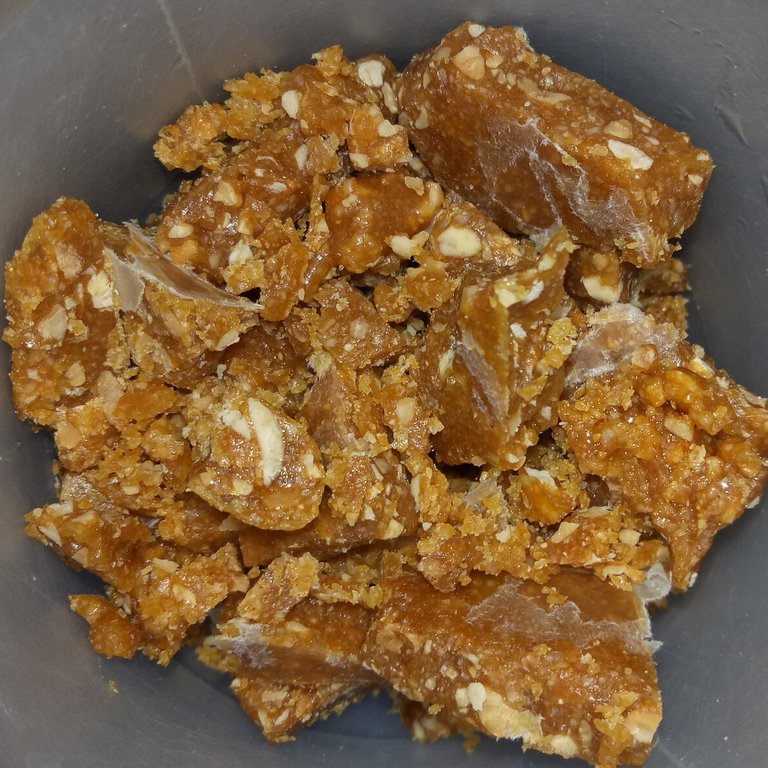 This is how it looks like after I smashed it in a smaller pieces. The original peanut brittle of Baguio was different from my work. I admit that doing it for the first time was harder than I thought. I struggled to flatten the melted sugar using my rolling pin. The sugar stick into it that's why I have to do gather all of them again and flatten it again.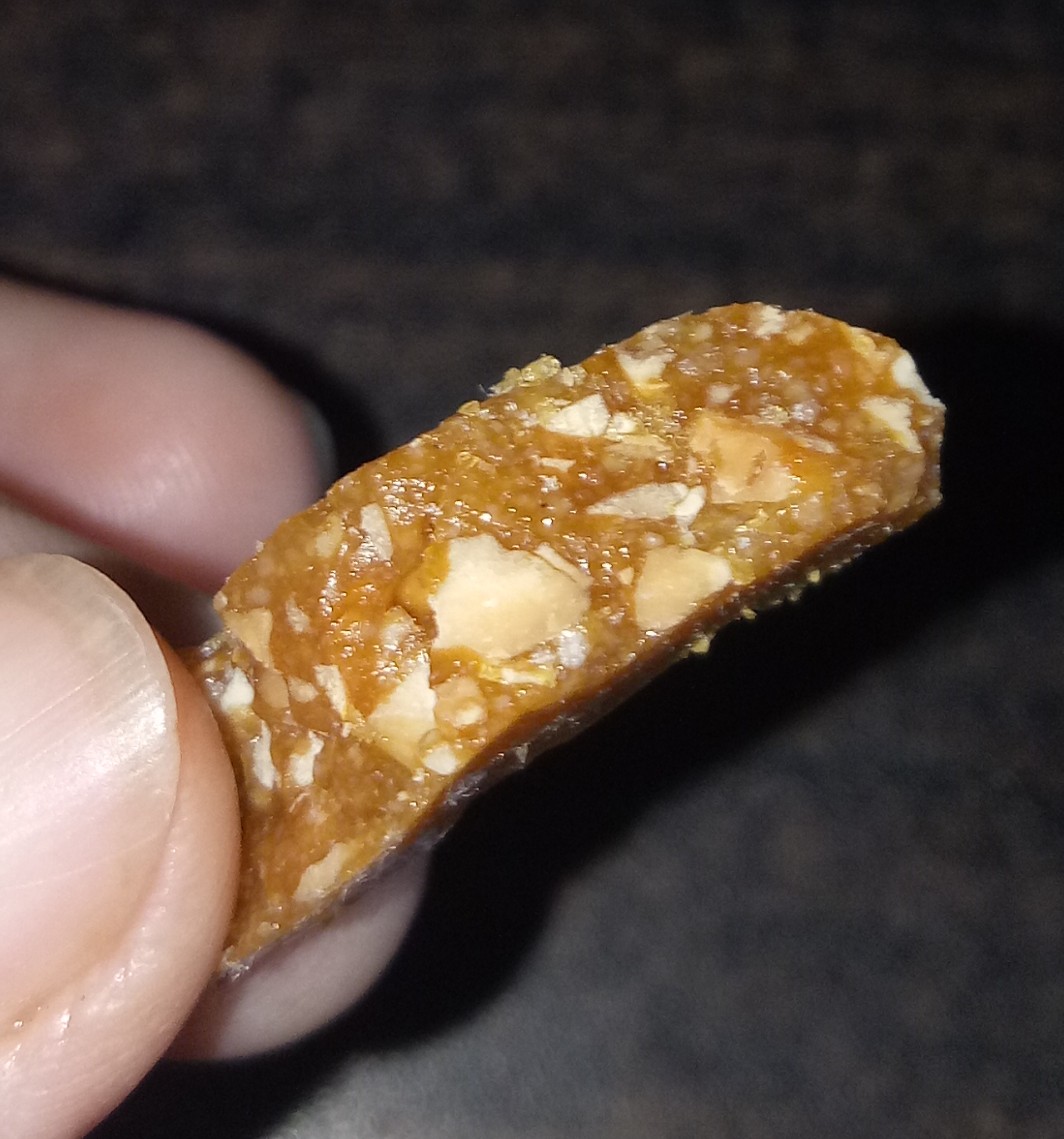 Working with melted sugar is quite dangerous 'cause it is so hot. It can make your skin burn when you do it improperly. Here is the inside look of my peanut brittle candy made at home with just 2 basic ingredients. Hope you'll like it and you should try this at home. Perfect desserts after a good and satisfying meal. Thanks for dropping by and have a good day.
XOXO,