On Sundays I love cooking things other than the rest of the week, this time I decided to share this good dish for lunch or for a snack.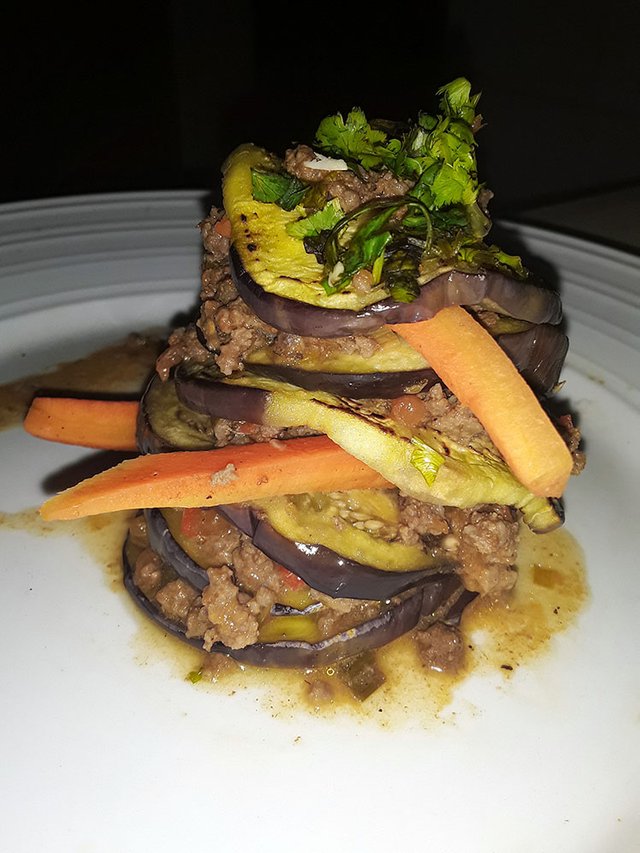 Ingredients
Eggplant
Ground beef
Chopped chives
carrot
Chopped sweet pepper
finely chopped tomato, leave peel and seeds
Tomato Sauce with Basil
oil
Oregano
cumin
salt and pepper
Instructions
You are going to slice the eggplant in very thin slices, if you have mandolin it is perfect since the even slices will come out. If you do not have it with a sharp knife, you take out your slices, they were a bit thick, but they must be thin. Once you have the eggplant cut you put the slices in a bowl with water and a little salt, you leave them for 1 hour. After time, the drains and rinses with cold water. You put them on paper or a rag to remove excess water.

For the meat: you put a little oil in a pan, already hot put the onion, meat, sweet pepper and paprika a small amount since the taste is a little strong. Fries until the meat changes color and feels firm. Season with salt, oregano and cumin.Add chopped lostomates and cook a few minutes and turn off.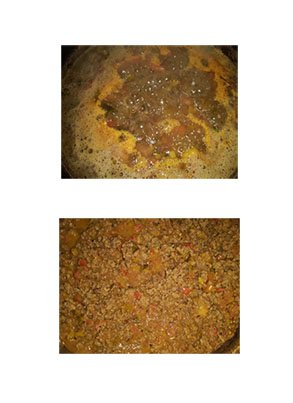 In a pan, you put a few drops of oil to heat. You accommodate the eggplant wheels and leave them until they brown a little. Low fire.
To assemble the tower putting an eggplant wheel and over the meat and you are crushing a little with your hand and make it to the size you want. I added some carrot sticks to decorate.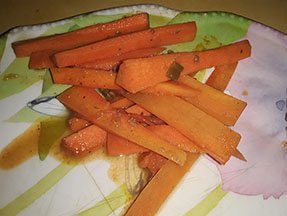 You put some sauce on top of the tower and serve.
It is delicious !!!