If my palate crave for something sweet and chewy, I usually go for Brownies. I mean I don't know anyone who doesn't like brownies. It's delicious, easy, chocolatey and perfect for a cup of tea. This recipe is heavenly which i got from Youtube video and it will surely satisfy your sweet tooth.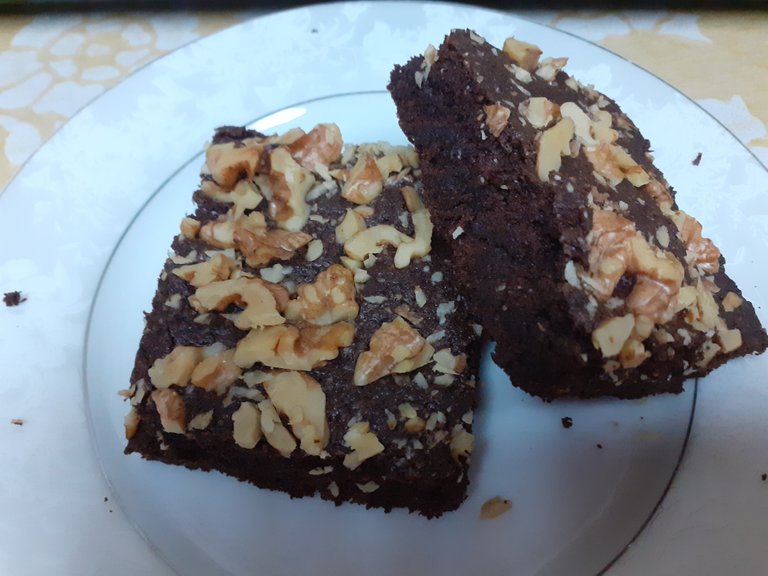 Ingredients:
130g All Purpose flour
3g Baking powder
200g Melted butter
200g White sugar
200g Brown sugar
100g Alkalized cocoa powder
200g Eggs (4 medium size eggs)
100g Walnuts (roughly chopped)
Procedure:
Preheat oven to 350 degree fahrenheit. Prepare a square pan (9x9) with a parchment paper. (You don't need to base oil in the pan).
Sift the All Purpose flour and the Baking powder together and set aside.
In a separate bowl, combine white sugar, brown sugar and cocoa powder. Mix well until all the dry ingredients are well blended.
Add the melted butter and mix until well incorporated.
Add the eggs one at a time.
Add in the flour mixture and mix well, Transfer the mixture into the prepared square pan and level it off with spatula.
Sprinkle some walnuts on top of the mixture.
Bake at 350 degree fahrenheit for 25 - 30 minutes and Transfer to a cooling rack.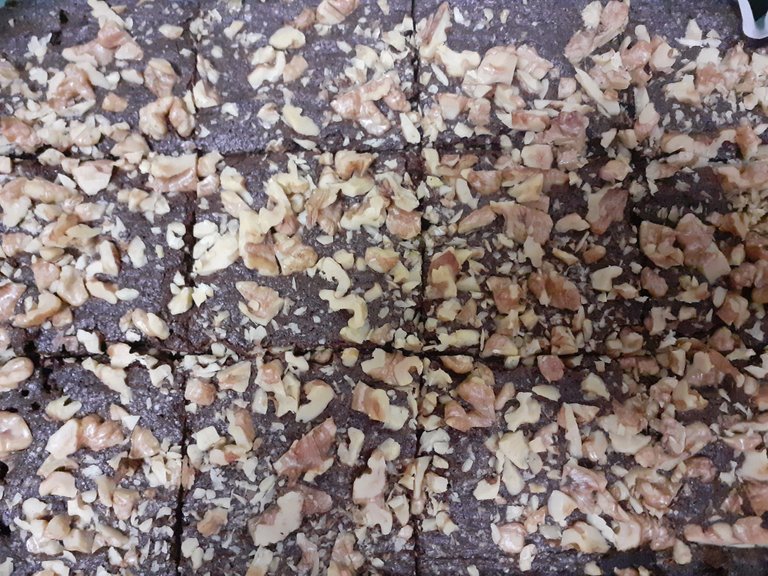 Notes
Using an oven thermometer will help you to get accurate amount of temperature.

Using a Digital weighing scale is a must to get the exact amount of ingredients

You can decrease the sugar or substitute some ingredients as you preferred

Don't crack the egg directly into the mixture to prevent some eggshells that may accidentally incorporate.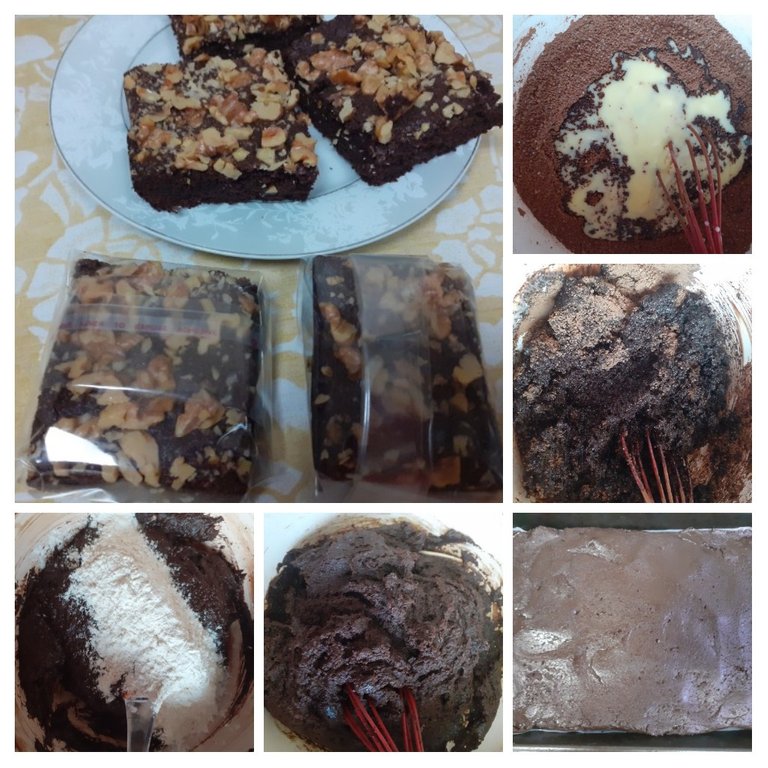 This is actually my very first Homemade Brownies and I made it manually. I hope you like it.
Try it and see for yourself.