It's sweet, it's fluffy, it's delicious. It's almost as unhealthy as a bowl of butter, sugar and liquid fat, but once in a while - it's totally worth it. Also, it depends which kind you end up buying or making. The vegan edition is somewhat healthier, and judging by the ingredients of one recipe I found, it sounds delicious and not so different from the non-vegan kind.
This recipe isn't vegan, tho.
I will make the vegan version once, and most likely post it, but this time it's the OG version.
I was out for 3 hours yesterday, painting some patio furniture. For the first hour or so, I listened to Andrea Bocelli. Then, for the last hour, I listened to a yoga master, Balakhilya das, in a session of questions and answers. I'd listened to him the weekend before, when he held a session on how to overcome anger and frustration (which I will mention in a later post).
When suddenly the beautiful, creamy thought popped up in my head - why not treat myself with Napoleon Cake?

Apparently, I'm not the chef I thought I was
---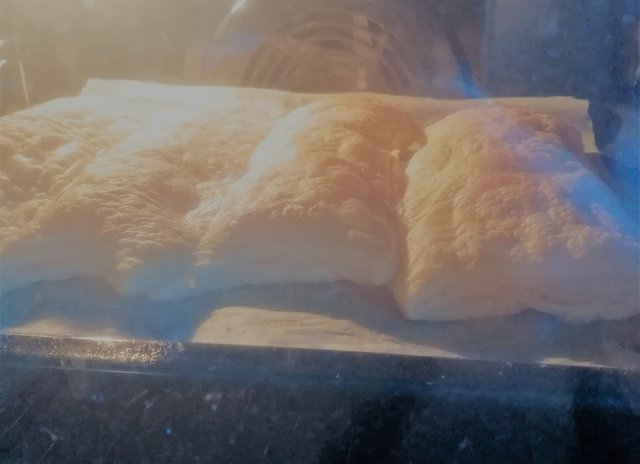 It started off like this. Even tho I stabbed the puff pastry sheets all over the place - it didn't help. They even got bigger
---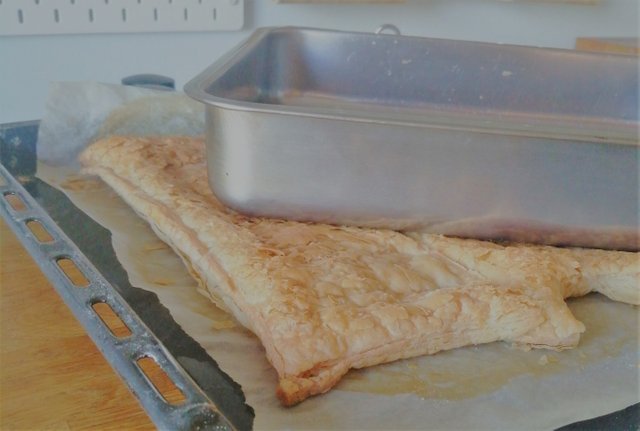 And so I improvised
---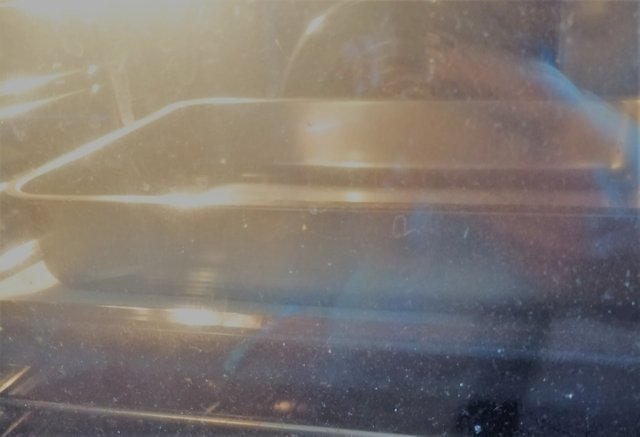 And then I improved. Even tho I should've placed another sheet of baking paper between the puff pastry and second baking tray. But you live and you learn, right?
---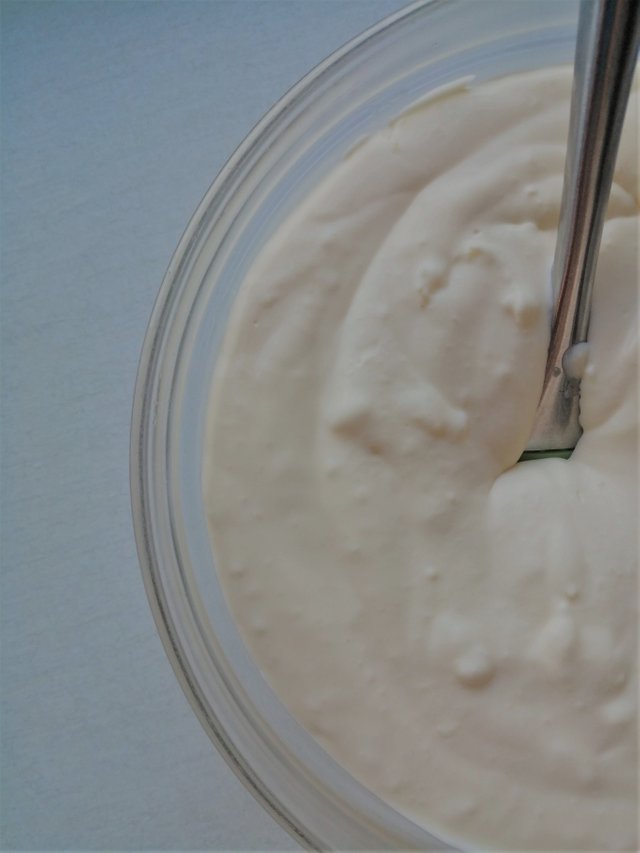 But then this happend - lumps. Everywhere. And it was too liquidy. But even then, I still had hope
---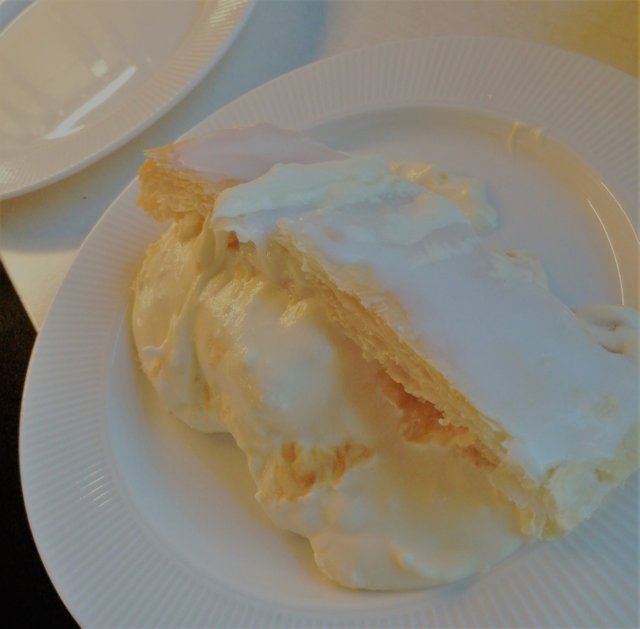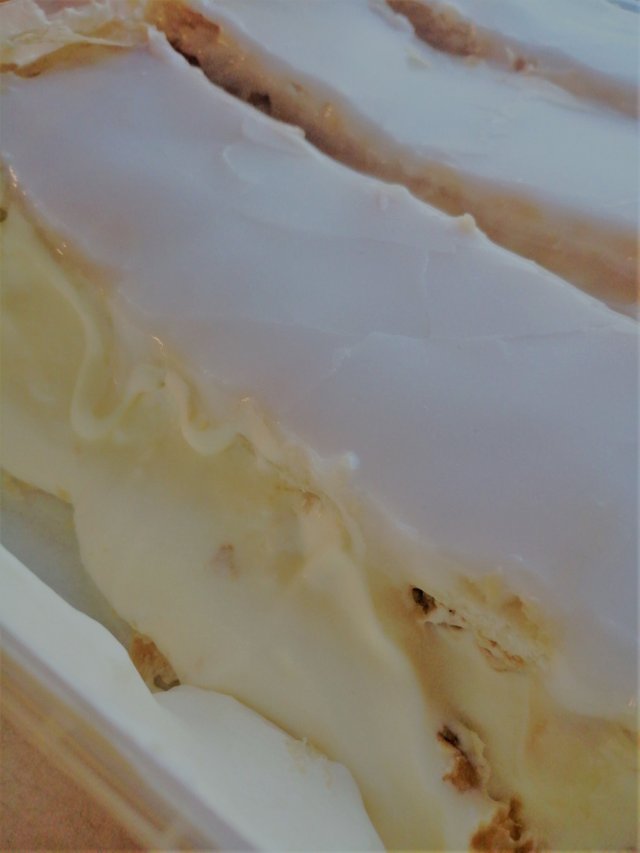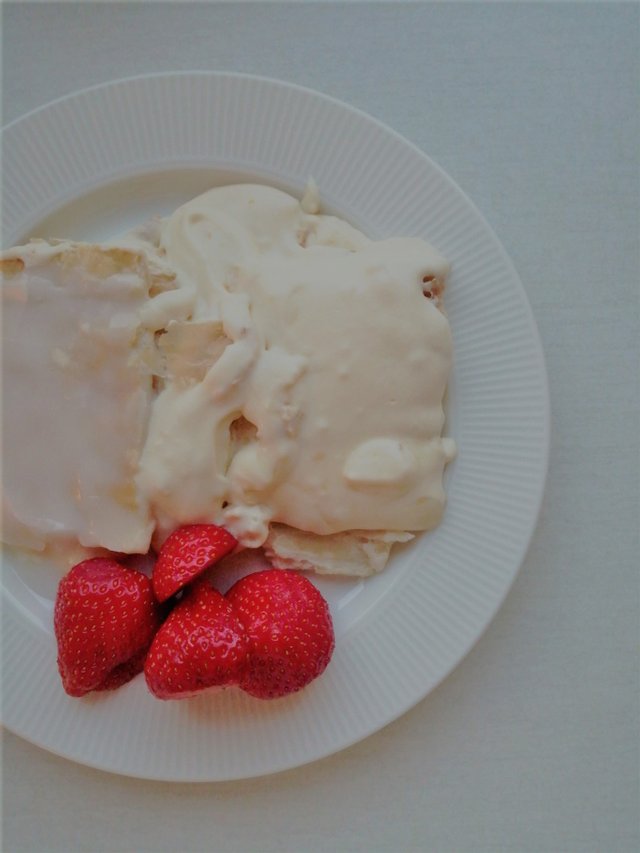 The strawberries helped. Only by making the picture better, but still
---
Servings: 1. Or 8
Time: 15min prep + 20 min in the oven + a few hours in the fridge
Ingredients
4 frozen puff pastry sheets
4 tsp agar agar or pectin (mixed with a few tbsp water)
5 dl vanilla pastry cream
3 dl heavy cream
2-3 dl icing sugar
2 tbsp water
---
Instructions
Thaw the puff pastry sheets until they fold easily. If they're wrapped in pastic, remove the plastic and place the sheets on thin layer of flour
Then, roll 'em flat. Either - one by one, or place the long edges slightly on top of each other before rolling. Make sure they stick, or else they might seperate like mine did
Slightly cut the puff pastry sheets as that will make it easier for you - I didn't
Bake in a reheated oven for 17 min at 200 °C. Then, set them aside
Mix the agar agar/pectin with water and set it aside
Whip the heavy cream, then add the agar agar/pectin and whip some more
Stir in the vanilla pastry cream (I whipped the entire thing, so maybe that's why it turned out the way it did)
Option 1: Place one after one puff pastry sheet in a plastic container, then add the filling, add the final layer and top it off with icing
Option 2: Cut the huge rectangle of puff pastry sheets in two, and pour the filling between the layers and top it off with icing
Place in the fridge for some hours
---
Tips, Tricks etc
---
Enjoy.
---
---
Did you know?
There are no health benefits from eating this cake, except that it's good for your soul - in moderate amounts, of course.
---
---
---
---
A wise man once told me that a fool learns from his own mistakes, while a wise one learns from the mistakes of others.