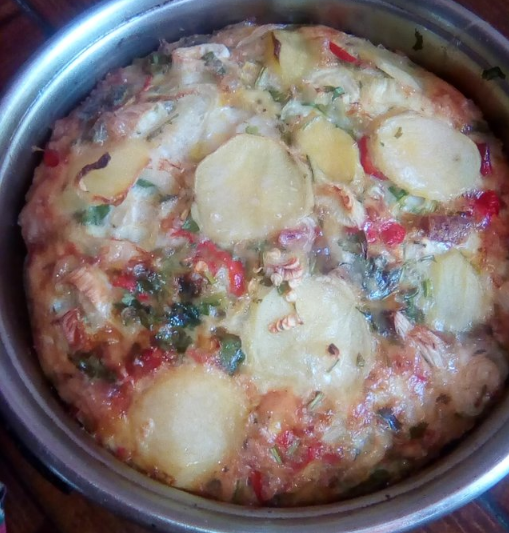 Happy Saturday Steemit friends, regards. On this occasion I present a very rich and nutritious dish; Spanish Potato Omelette! Really a delicacy for the palate. Ideal for sharing in a family reunion, and for lunch. I hope you like it.

INGREDIENTS:
5 potatoes, 4 eggs, 1 sausage, 1 medium onion, 4 peppers, 1 sprig of chives, 1 sprig of coriander, 1 teaspoon of salt.

PREPARATION:
Peel the potatoes and cut them into wheels.
Chop the chili, chives, cilantro and sausage into small pieces. Fry them.
Beat an egg with salt.
Grease a container and place a layer of potatoes, then chopped dressings and sausage.
Cover with egg, and alternate until you finish several layers with the potatoes.
Bake for half an hour. AND READY.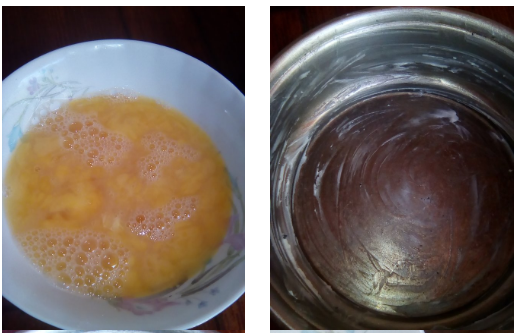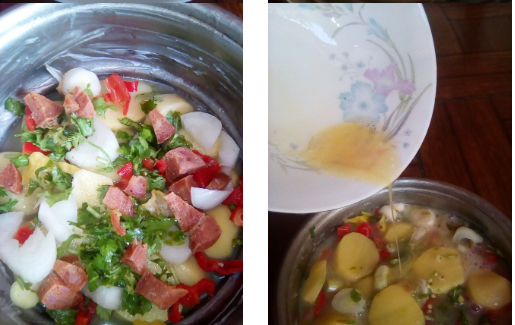 Very tasty this meal my friends, to repeat!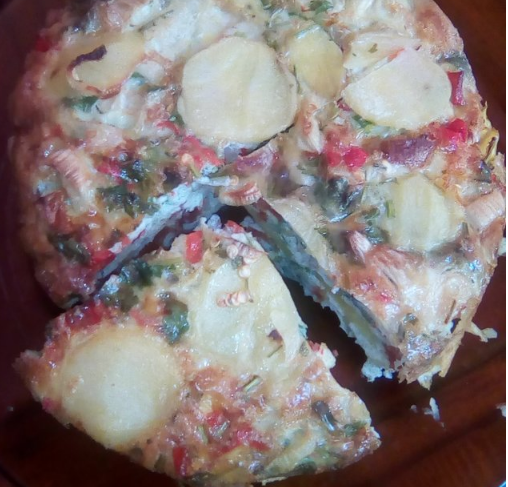 The photos are my property taken with my Blu Advance L4 A350a Dual Sim Quad Core cell phone
100% ORIGINAL CONTENT