One of the things I love to grow in my polytunnel is chili and peppers, as they never seem to do well in the garden proper. They seem to like the extra warmth, water and fertilizer! Every year I grow more, and I can't wait to grow tons more next year as I've nailed making hot sauce!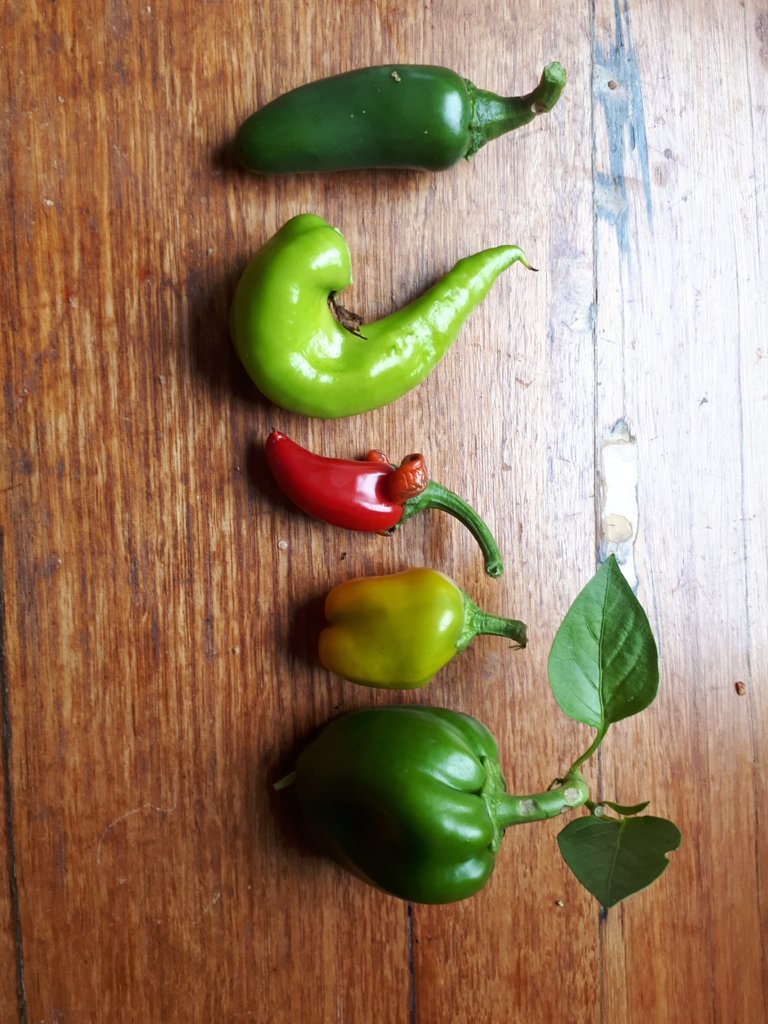 I chose to make a fermented hot sauce for the flavor profile (there's a slight sourness) and the probiotics. First of all you add chilli of the same colour to a jar with some carrot, onion and garlic. I heard you could add fruit as well so in the jar I show in this post I added mango along with the green jalapeno. I wrote about the beginnings of it last week, along with my garden chillis.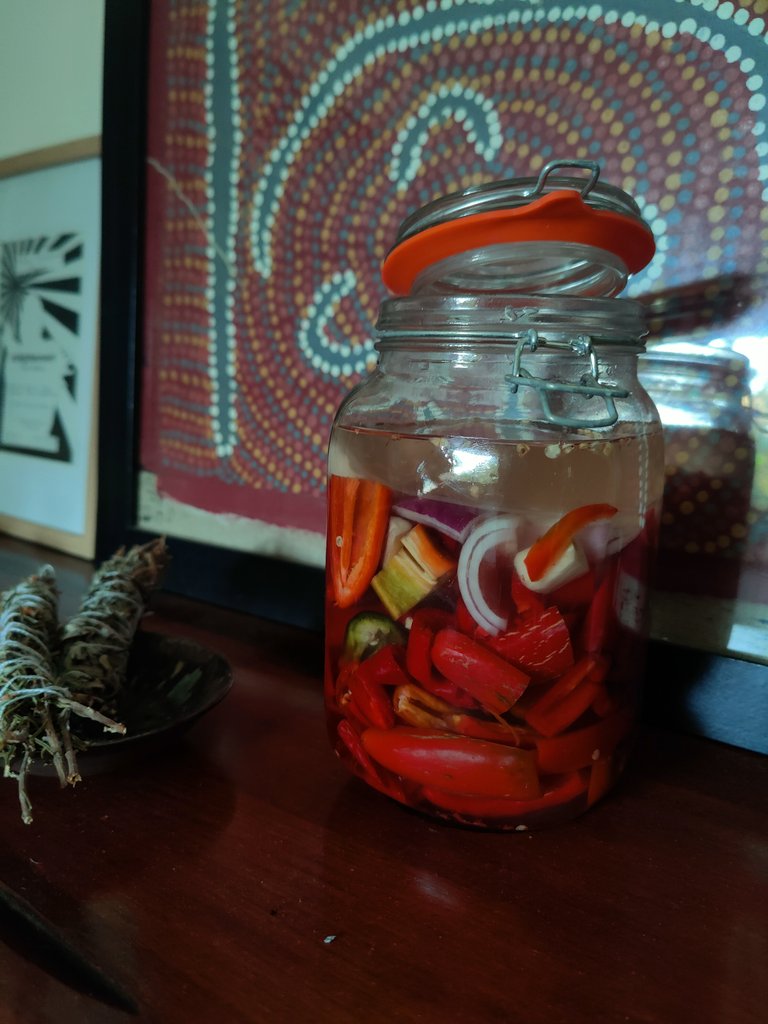 You then add a brine to cover, weigh them down, attach cheesecloth to the top so fruit flies don't get in and the air can escape. You can use an airlock but I didn't have one. This method works fine.
After about ten days you can taste to see if it's got the flavour you like, then strain off the salt water. I chose to do the green one first as there was sweet mango in there which I believe was helping the ferment along.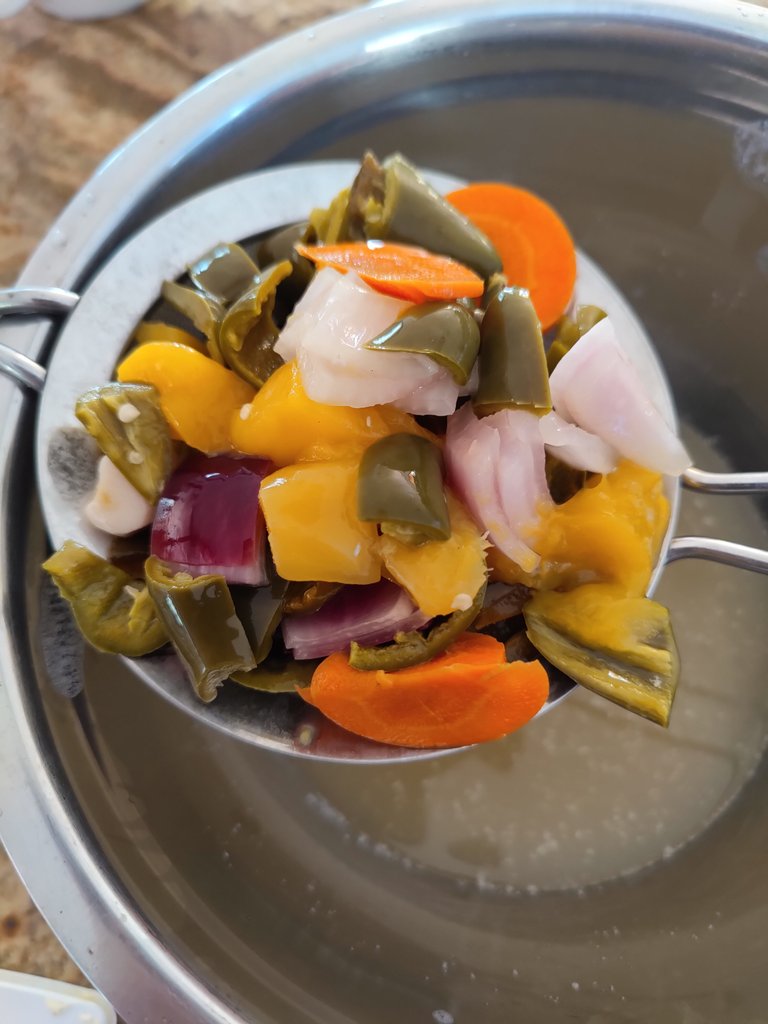 Then, I blended, adding a tbsp of apple cider vinegar at a time til the taste was right. You don't have to add ACV, but it stops it fermenting and blowing up in the fridge, and keeps it more shelf stable. Plus, it also has probiotics. In the end I added 3 tbsps to around a heaped cup of chilli. I also added a handful of fresh coriander and a squeeze of lime from my garden.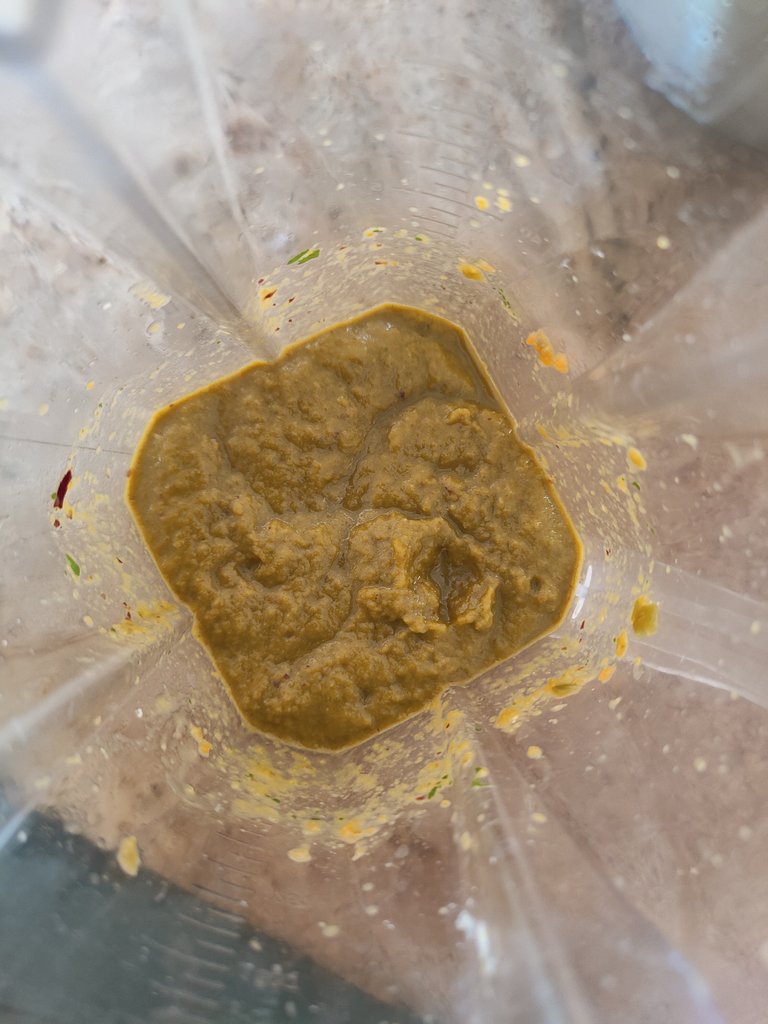 Then I strained through cheesecloth. You don't need to but you'll have a chunkier sauce. I wanted mine more of a classic sauce.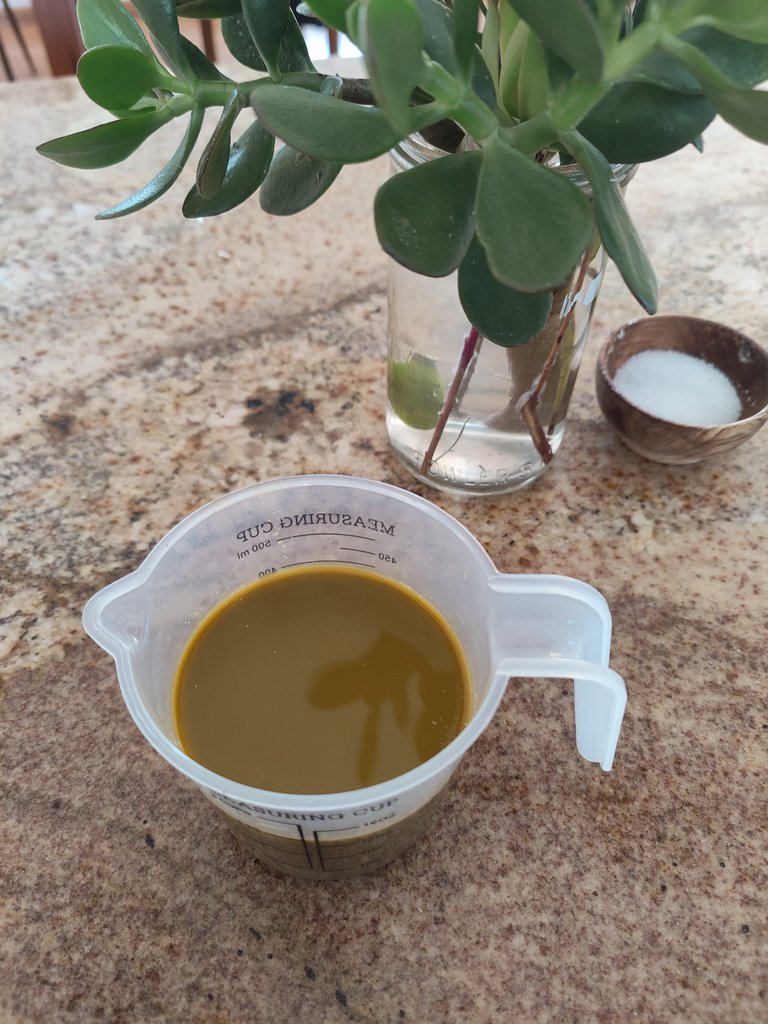 As it'll make it quite liquid, you'll need to add a thickener. I used xanthan gum, blending the powder and chilli liquid til it was the consistency I liked. It was about a tsp to 1.5 cups of liquid.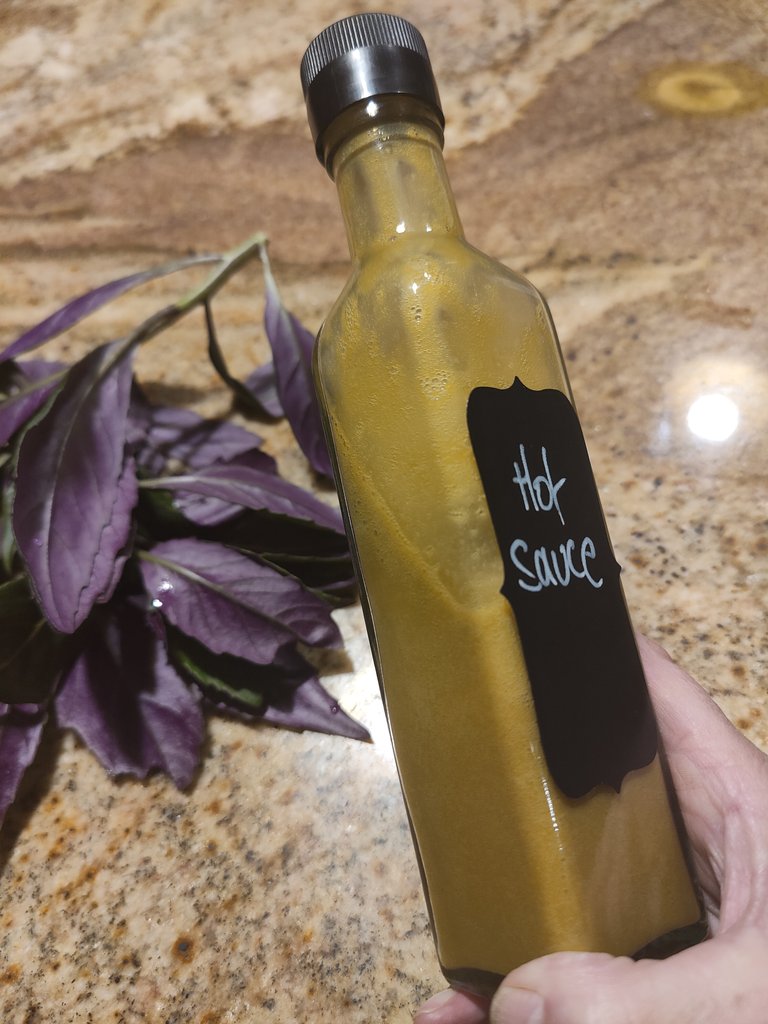 I am SO proud of this hot sauce which tastes the real deal. I can't wait to try the other two vessels I have fermenting with different colours and combos. I'm leaving them a little longer to see how the flavour goes.
What's your favourite thing to grow from garden produce?
With Love,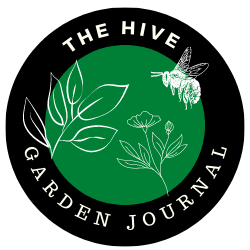 Join The Hive Garden Community! The HIVE GARDEN COMMUNITY supports gardening, homesteading, cannabis growers, permaculture and other garden related content. Delegations to the curation account, @gardenhive, are welcome! Find our community here!
Are you on HIVE yet? Earn for writing! Referral link for FREE account here!