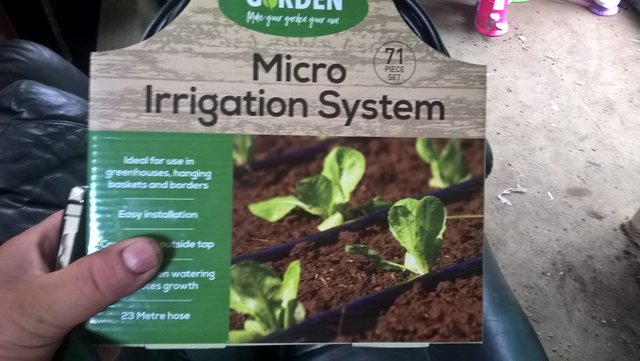 Hi Guys, so for a while, I have been using plastic bottles as a homemade drip feed system but I have come across a problem.
When using the homemade drip feed system I was finding that by the following day I was running out of water.
That meant that every day I was having to go back to my plot and refill the water in them.
And some days I haven't been able to get down and I think that it has had an effect on the growth of some of my crops.
I decided to invest in the future and buy one of these drip feed systems.
They were retailing online for around £12.99 but while I was in a local shop I was able to pick this one up for £3.99.
I am going to trial it on my strawberry patch and see if there is any difference than using the homemade ones that I already have in place.
From what I have read about this system it should be easy to set up and I can run it from my water tote.
I am hoping that it gives me better confidence in what is happening already.
until next time my friends
stay safe.