Hello, and welcome to my garden plots!
I rent 2 plots at the local community garden here in town. I've been renting these 2 plots for 3 years now, they give me additional garden space to work with.
Last year, I grew potatoes, Painted Mountain flour corn, Hidatsa pole beans, Delicata squash, and pie pumpkins in these 2 plots. This year, I'll probably grow much the same crops in these plots, but I'm going to swap ends in the garden for the potatoes and corn. It's best to rotate your crop plantings in your garden to prevent the plant specific diseases from building up in an area of the garden.
This is my garden plot space at the community garden.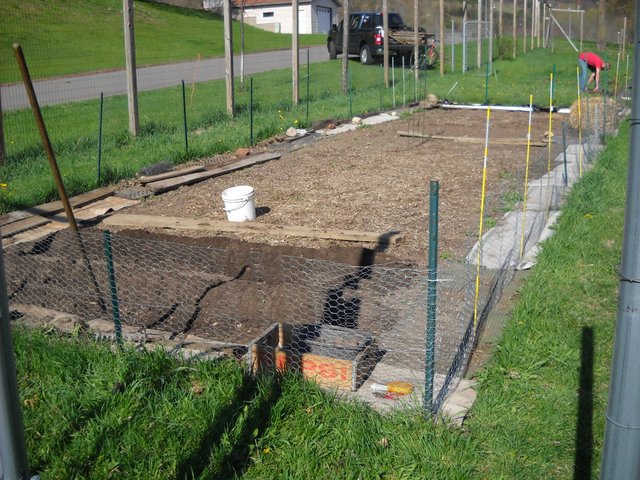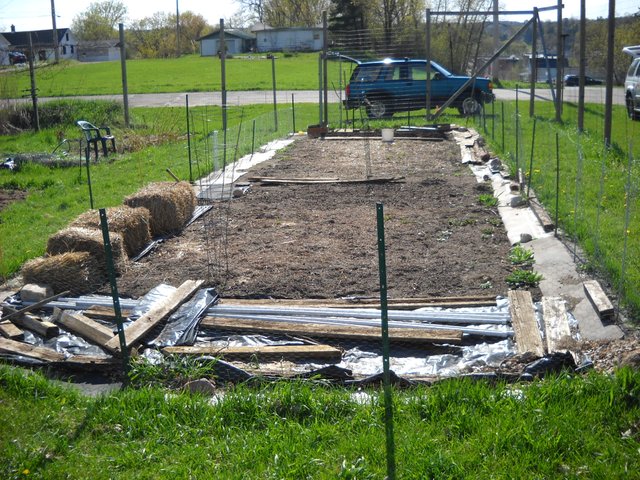 To start the planting this year, I decided to plant some seed potatoes where I grew the corn last year. I had enough small Adirondack Blue potatoes left over from last year's crop to use for seed potatoes, so that's what I planted first. Here you can see the first couple of rows that I dug.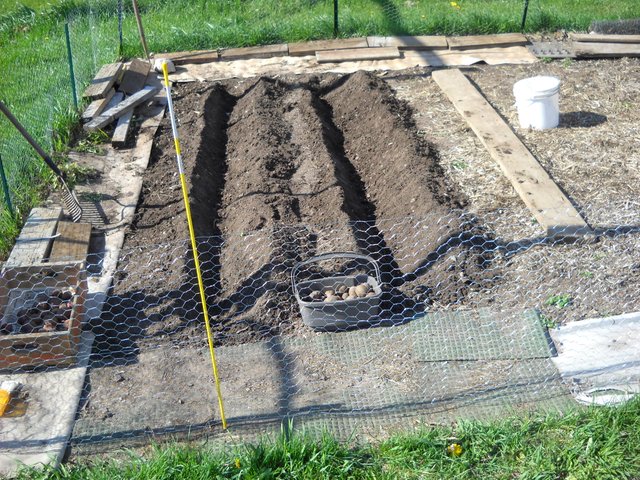 After I put the seed potatoes in the first 2 rows, I had enough left to do at least 2 more rows,so I decided to plant 4 rows of the blue potatoes. You can see the potatoes in the rows, waiting to be covered with dirt.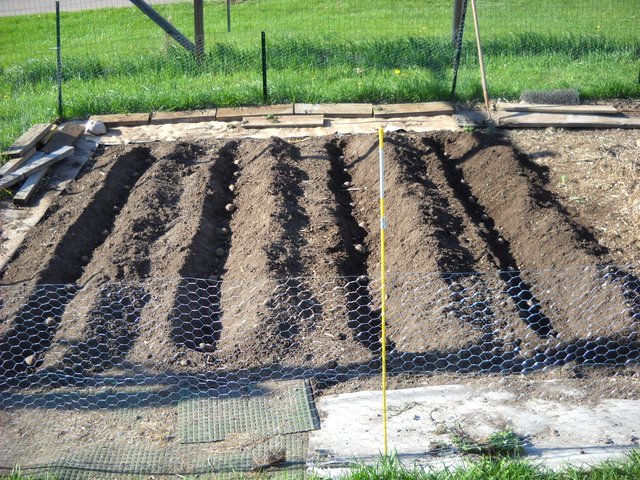 After covering up the blue potatoes, I dug 2 more rows to plant red potatoes. I already planted red potatoes in my garden at home, but I still had seed potatoes left over from that, and I wanted to use them. I already had 1 of those rows covered when I took this picture.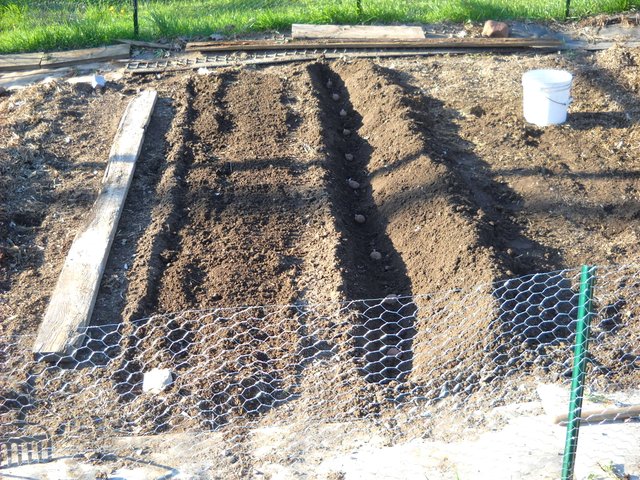 So now I have 6 rows of potatoes planted at my community garden plots. The next thing to plant is the flour corn. I'm hoping to get that done in the next week, but that depends on the weather. I still have a lot of space left for planting here at the community garden.
That's all I have for this post, thanks for stopping by to check it out!