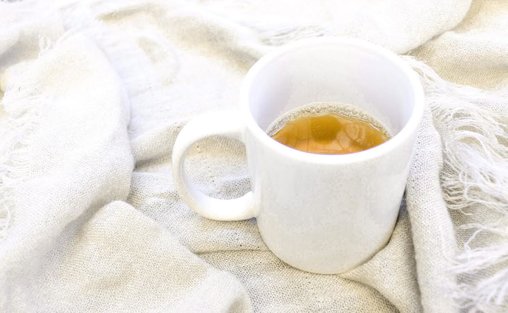 Garden Recipe: Chamomile Mint Tea!
Brought to you by: @Kraytive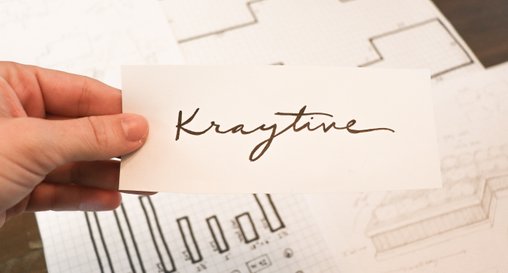 ---
Time for Some Tea!
When I started growing a garden, I started re-evaluating the products I was consuming and researching ways I could replace them with home-grown goodies. One of my favorite parts of my nighttime routine is often a cup of steaming hot chamomile tea. Usually store-bought, until now! Making chamomile tea from our garden has saved us a few dollars here and there (it adds up!), and it brings us another step closer to becoming more intentional about the food we put into our bodies.
I grew the sweetest little chamomile flowers, and decided to brew my own fresh tea with them. Because this was my first time trying to grow chamomile and I was a little late in the season to have a plentiful harvest, I decided to toss some spearmint leaves in as well. It turned out fantastic!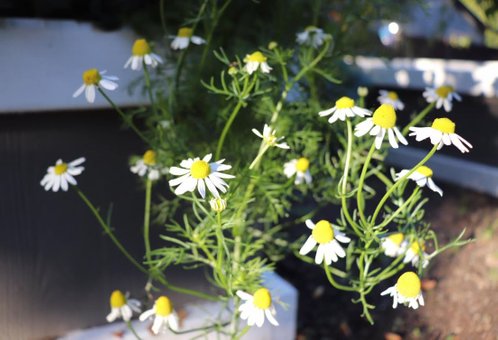 Chamomile grows quickly and requires little maintenance. It is said to have medicinal properties that help with anxiety, sleep, relaxation, and reduces inflammation. Some people use it to treat colds or reduce pain resulting from menstrual cramps. We planted German Chamomile in one of our planter boxes. As an annual plant that self-seeds itself, it typically grows up to 2' tall and produces delicate flowers with a light, sweet aroma. Chamomile needs full sun, infrequent to moderate amount of watering, and blooms in Spring and Summer. I had better luck scattering the seed directly on top of the soil outdoors versus starting the seeds indoors.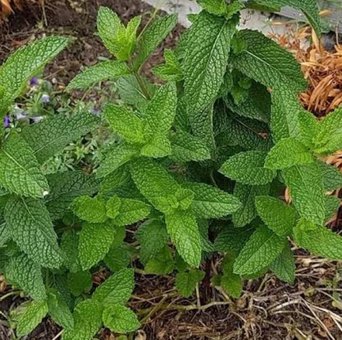 Spearmint is said to help with indigestion, hormone imbalances, stress, memory, congestion, and has a lot of antioxidants. Spearmint is also believed to fight harmful bacteria and can lower blood pressure and blood sugar. We have a bunch growing in our yard, so I plucked a few sprigs out for some tea. Spearmint is a perennial plant that grows up to 2' tall. It spreads quickly through runners underground, and for us it is actually quite invasive so we keep it away from other plants or flowers. It likes partial shade and frequent pruning, and plants can be divided and re-planted. The smell of spearmint is amazing and can repel harmful garden pests like fleas, mice, and mosquitos. Note: We keep this mint far, far away from our garden because of how invasive it is! But we love it regardless, so it can stay.
Tonight, I mixed this pair together to brew up a Chamomile-Mint tea and it was delish, and SO SIMPLE! Here's how I did it…
Chamomile Mint Tea
Prep Time: 5 Minutes
Cook Time: 10 Minutes
Total Time: 15 Minutes Total
Servings: Four (4) 8 Oz. Servings
Ingredients:
Fresh Chamomile Flowers (3 Tablespoons, Loosely Packed)
Chopped Spearmint Leaves (5 Tablespoons, Loosely Packed)
Local Honey (to taste)
32 Oz. Boiling Water
Steps:
First, I gathered my materials. I went to the garden and cut the blooming flowers from our chamomile plant – no stems, and no leaves. I cut a a bunch of leaves from our spearmint plant and removed the stems. I rinsed the spearmint leaves and chamomile flowers under cool water.

Next, I chopped the spearmint leaves.

I put the chopped leaves and the chamomile flowers into a coffee filter and folded it to keep the good stuff inside.

I boiled 32 Oz. of water in a pot on the stove. After the water was boiling, I tossed the stuffed coffee filter in and let it boil for about 5 minutes before removing the pot from the stove.

I let the tea steep in the pot for another 5 minutes, and poured myself a cup of hot tea.

Add honey to taste, if that's your thing! I typically don't add sweetener to my teas, but I LOVE local honey. I added a teaspoon into my 8 Oz. cup as a treat!

I put the rest of the tea into the fridge to store it, because it also tastes great cold!

I drank it all. I didn't share. It was delicious.
---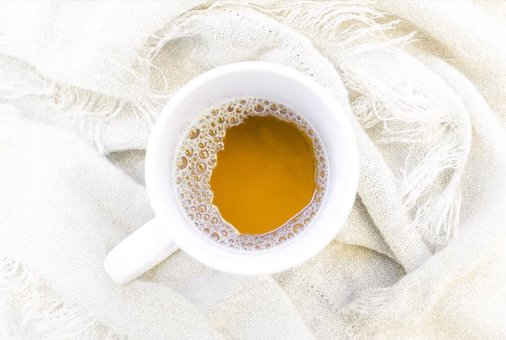 There you have it! Brewing this tea was extremely simple, and it was so fulfilling knowing that it all came from our garden! I can't wait to try out more garden recipes as we transition into Autumn and embrace the cooler months with a cup of hot tea in hand!
---
Have a kraytive day!
~