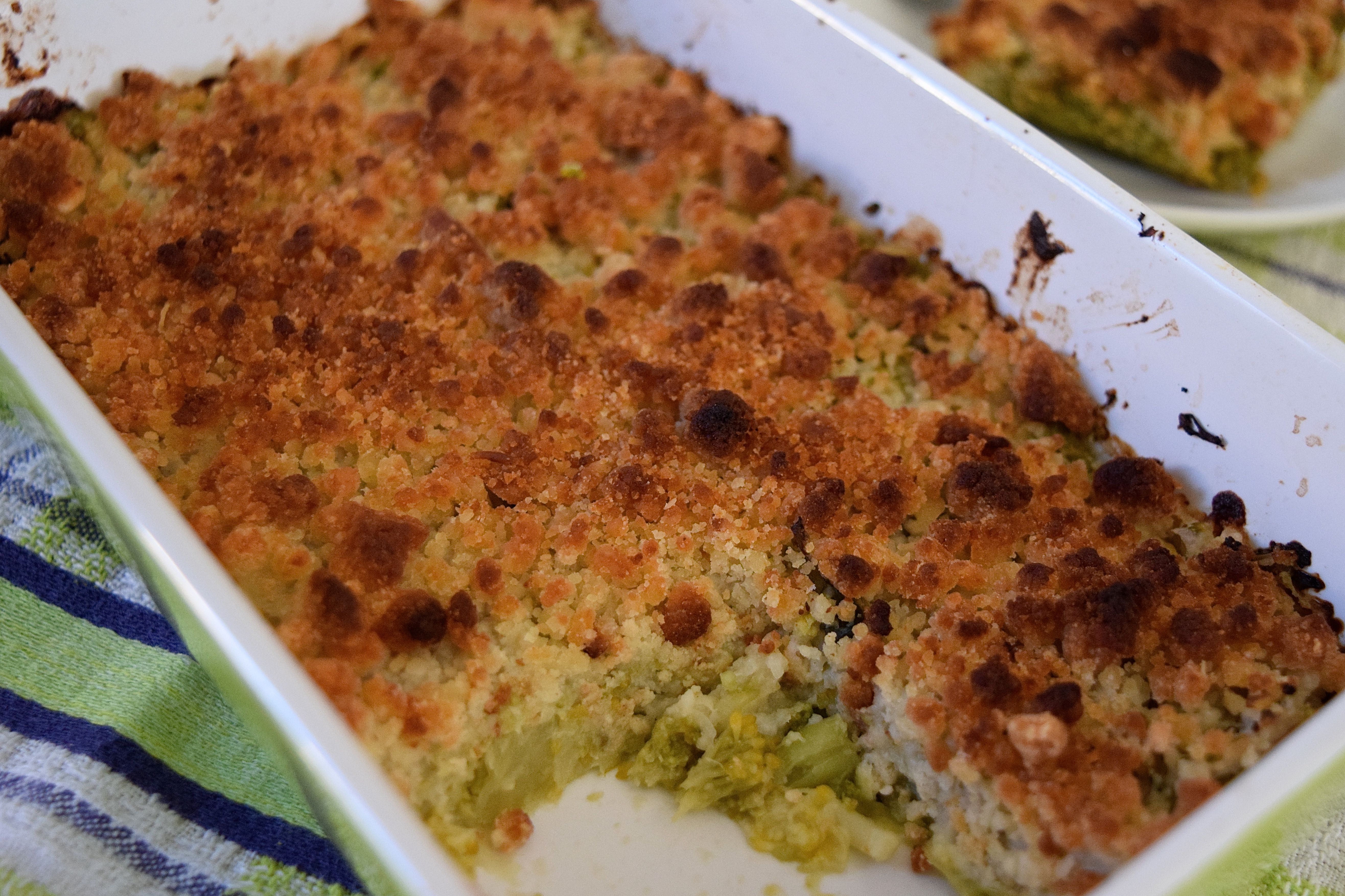 We are cheese big eaters and we especially enjoy cheese with much character: old Comté, old Cheddar and we also love Parmesan cheese. It's quite difficult to find old Cheddar in our local stores that's why we only have Cheddar each time I come back from England (I always come back with a full car of food!). But we have no problem to find Parmesan cheese, local stores import it from our neighbor country.
Well, we don't serve pasta every day but some Italian products are part of our cooking. Parmesan cheese is one of these and it's my son's favorite cheese. Though, it's an expensive cheese, much more expensive than Gruyere or Swiss cheese, but when ever it takes part of a recipe, you can be sure your dish will be incredibly flavorful.
You know I love vegetables, all vegetables and cooking and eating vegetables gratins is always a great pleasure. Yum!
Cauliflower gratin is one of my favorites. I prepare it using a , a white sauce with grated gruyere. It's quicker than the Parmesan crumbled broccoli and cauliflower and perfectly goes with pork or fish.
The Parmesan crumbled broccoli and cauliflower is more festive, awesome and it's also an ideal garnishing for beef on a Sunday lunch.
Parmesan crumble is a fabulous combo to be used to top any gratin.
I use it for a starter I adore:. Feel free to top anything with it, whether vegetables, starch or seafood!
Back to the recipe of the day: Cauliflower & Broccoli Crumble Bake:
Parmesan crumbled broccoli and cauliflower is ready in 30 minutes
Ingredients 6 servings
800 gr Frozen broccoli
1 kg Frozen cauliflower
100 gr Grated cheese (gruyere or Swiss cheese)
120 gr Flour
100 gr Soft butter
120 gr Grated parmesan
For the béchamel:
80 cl Milk, 120 gr flour, 120 gr butter, grated nutmeg.
Salt and pepper
Instructions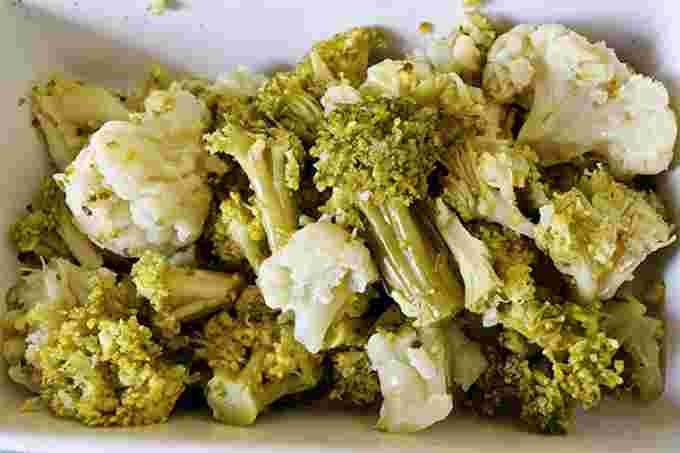 Bring a large pan water to a boil, once boiling, cook broccoli and cauliflower for 10 minutes. Drain.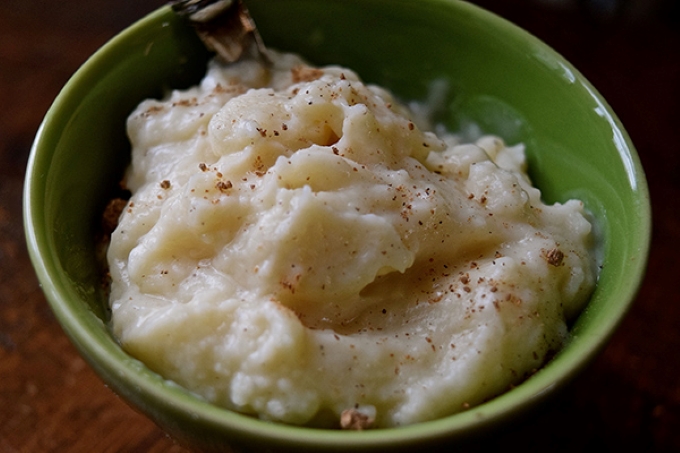 Meanwhile, make your béchamel: Melt butter over low heat in a saucepan. Once butter is totally melted, add flour. Stir until butter and flour are totally combined. Then, pour milk little by little, increase heat to high heat. Keep on strongly stirring until all the milk is poured and until the sauce thickens. Remove from heat, add salt, pepper and nutmeg as taste.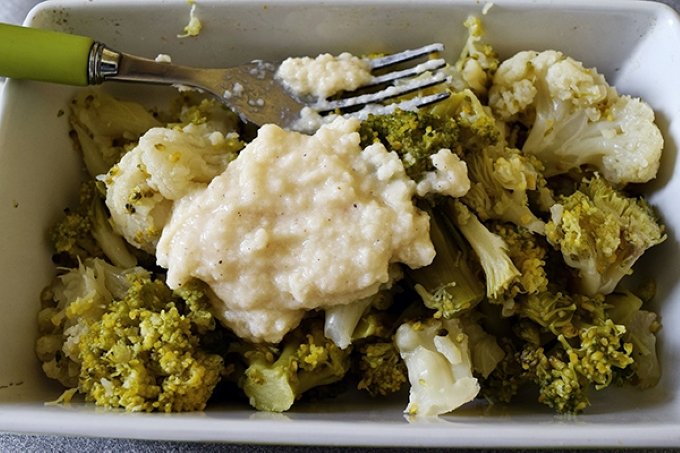 Pour béchamel sauce into the baking dish.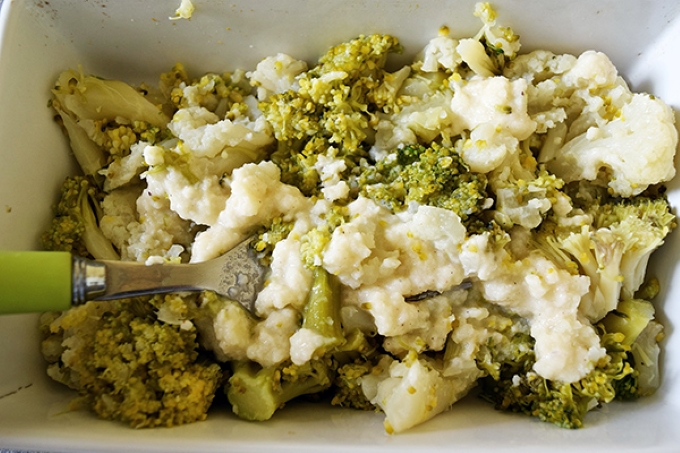 Roughly crush broccoli and cauliflower with a fork and combine béchamel sauce with vegetables.
Add grated gruyere or Swiss cheese, mix and flatten.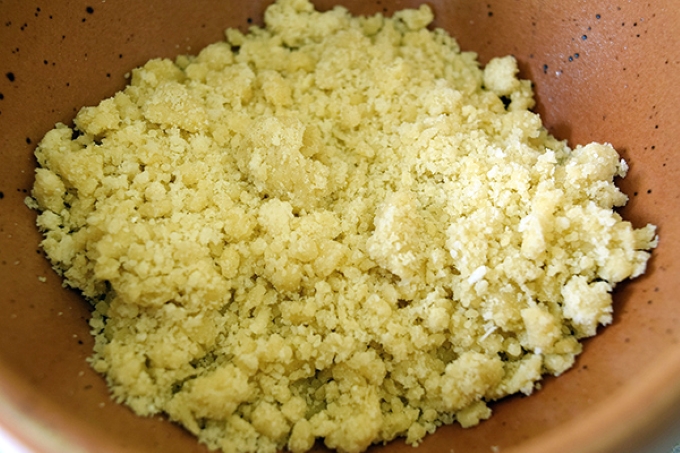 Make your Parmesan crumble. Put grated Parmesan in a bowl, add flour and soft butter. Rub the butter into flour and Parmesan with your fingertips.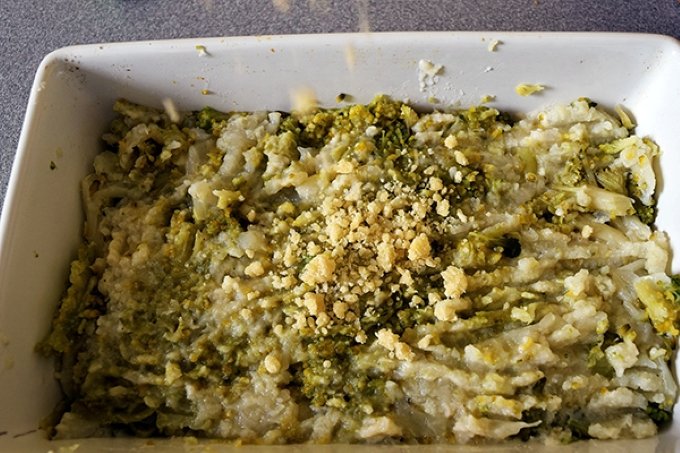 Sprinkle Parmesan crumble until the whole surface of the dish is covered.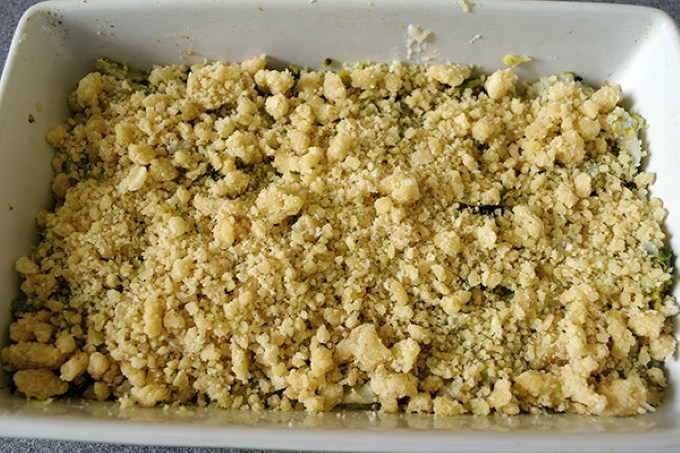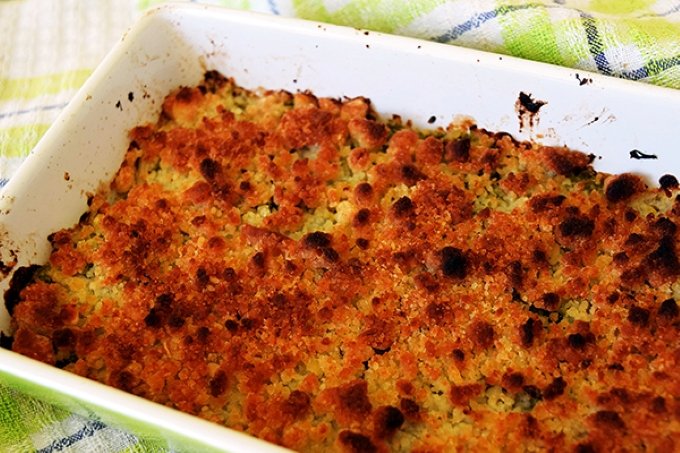 Turn oven grill on and bake for 10/15 minutes until browned as taste.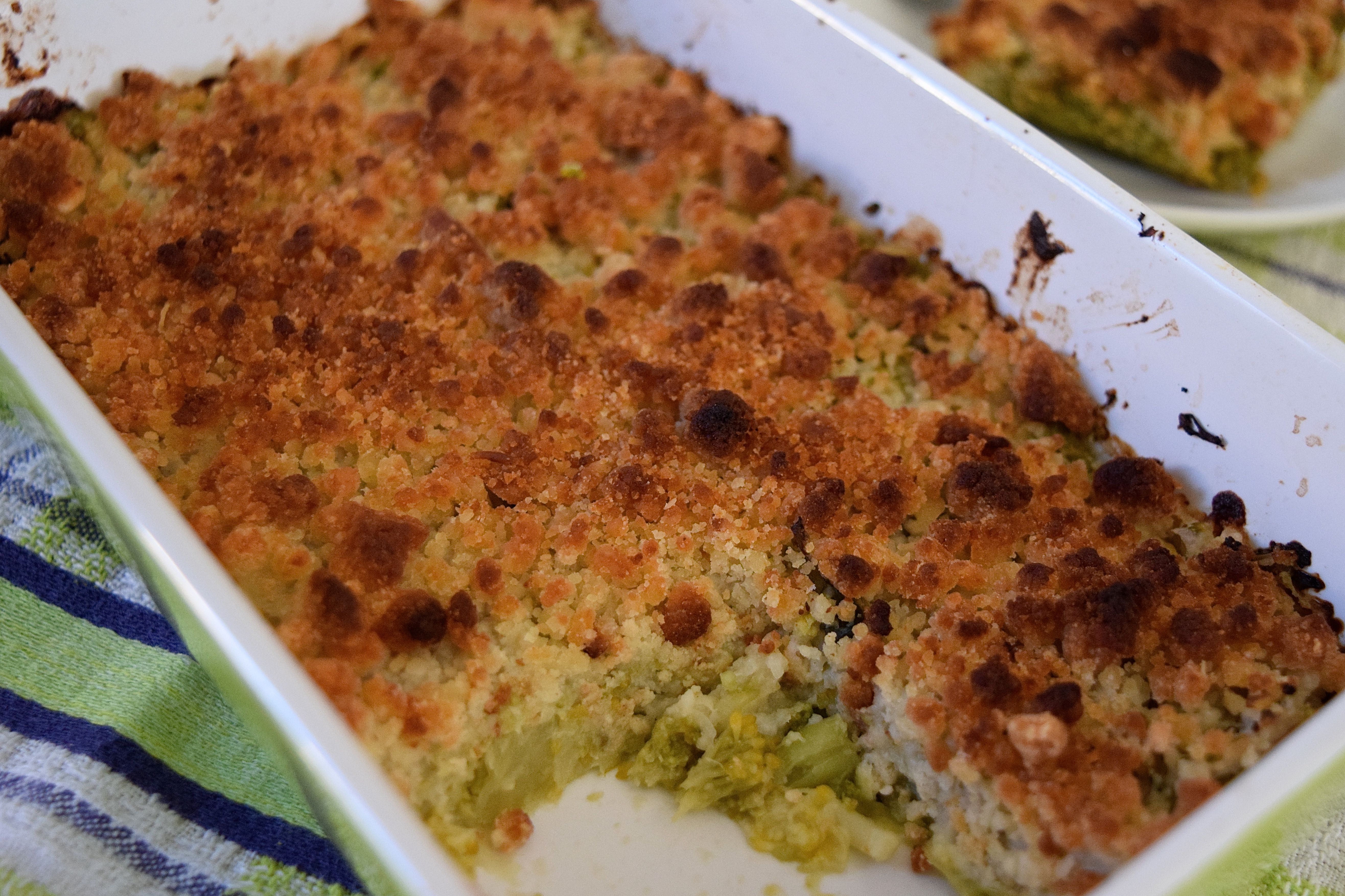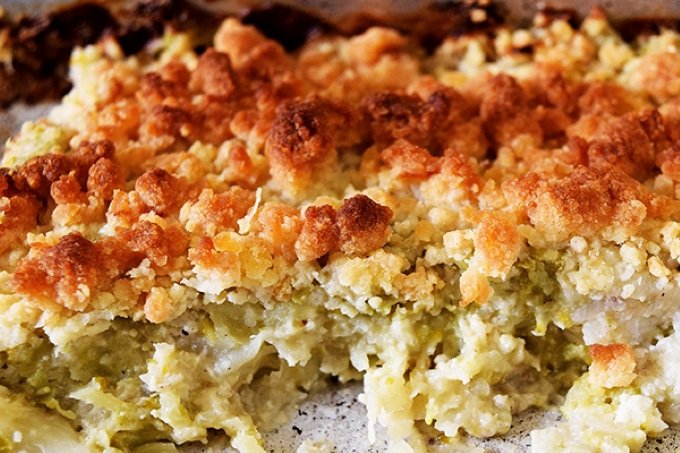 Enjoy!