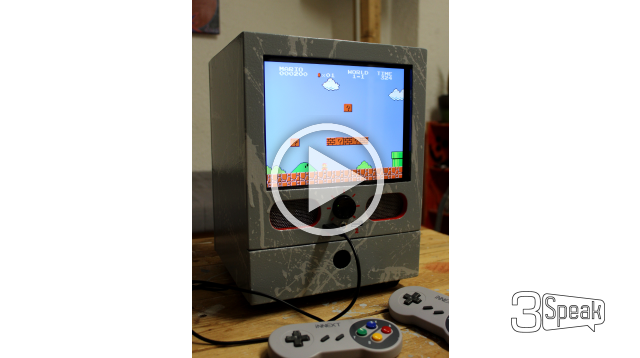 ---
When looking for inspiration on what to do with an iPad Retina display, I came across those desktop arcade machines ... a "few" components and crafting hours later this part was created.
Powered by a Raspberry Pi 3 B + and the gaming distrubition "Retropie", this box can be used to play old consoles games or watch movies. A use as a desktop computer would also be possible.
In addition to an amplifier and speakers, there is a drawer for the joypads and remote control. The built-in Retina display comes from a 3rd generation iPad.
More?
Homepage: https://timschabe.com
---
Music of the intro made by Joykey:
https://www.youtube.com/redirect?q=https%3A%2F%2Ffreesound.org%2Fpeople%2FJoykey%2Fsounds%2F393384%2F&event=video_description&redir_token=xcxbkpk41s0FwdzMq3o8XDW6Yn98MTU4ODAyMTUwOEAxNTg3OTM1MTA4&v=2PAh1p54IPM
---
▶️ 3Speak