I can't wait to get this mirror project done right. My attempt at it did last for quite a few years but left a rip in my door panel. Installing these heavy Chevrolet tow mirrors without reinforcing the door left them shaky and bouncy. Which eventually caused the door to rip. I ended up swapping back to the crappy stock mirrors. Then I discovered a company, OBS Solutions had designed and manufactured a kit equipped with door reinforcement plates.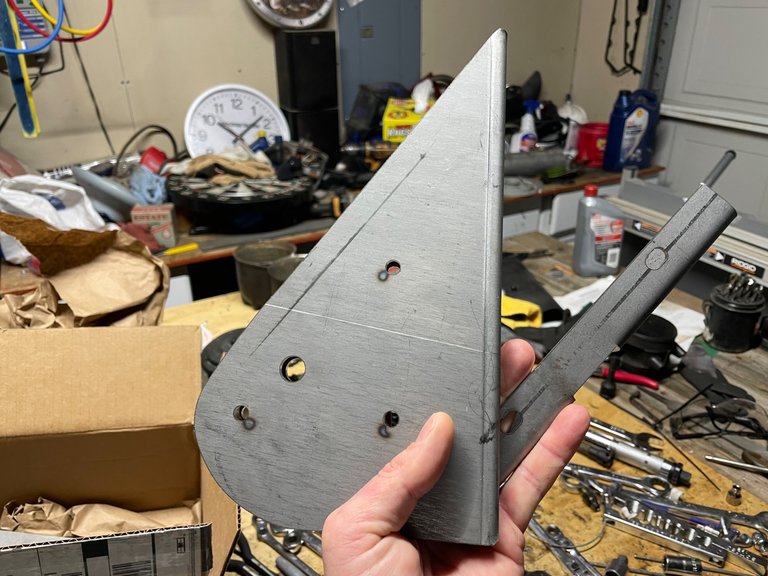 Way back… around 2011 was when I first converted my 1997 Ford F-350's mirrors. The stock mirrors that came on the truck were very difficult to see out of, especially when towing a trailer. Borderline dangerous. I saw that guys were welding a plate in the front corner of the window and installing the Dodge flip out style tow mirrors. So I grabbed a lineman buddy of mine and we made it happen. This still allowed for use of the triangle wing window, which is a must.
After a few years the Dodge mirrors became loose from folding them in and out. The loose hinges on the mirrors made it difficult to see when driving. Shaking and bouncing like crazy. Crappy aftermarket build I guess. Instead of replacing them with the same Dodge mirrors, I went with a Chevrolet tow mirror.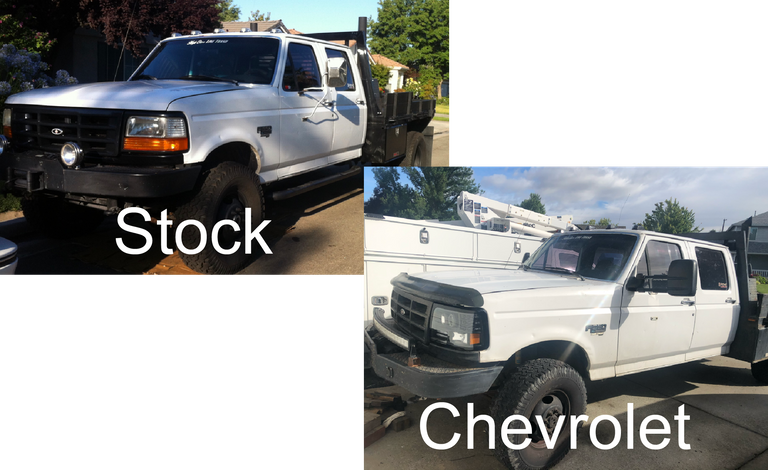 After running these mirrors for a few years I noticed something bad had happened. The weight of the mirror ended up ripping my door panel. About a 2 inch long split!! I couldn't figure out this squeaking sound for some time then I saw it.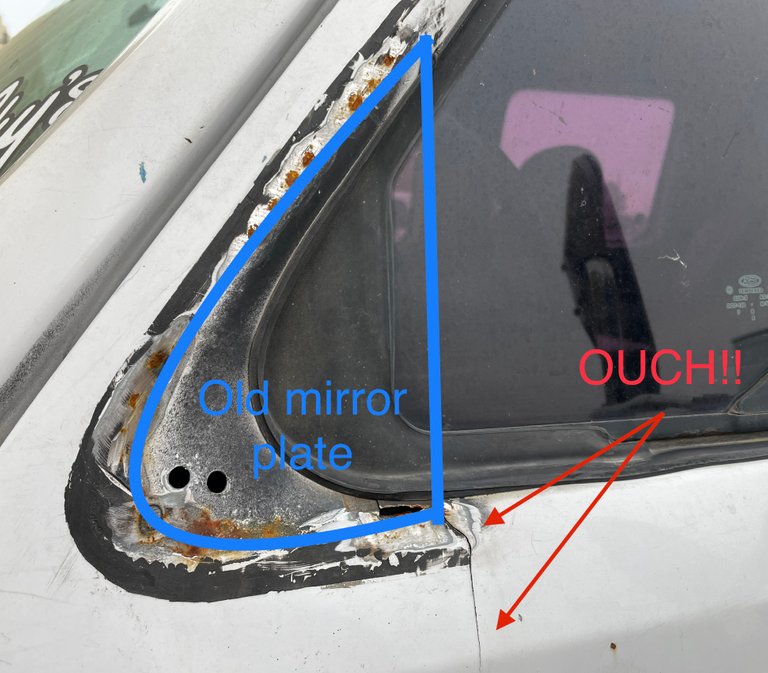 Well that DIY project went to $#!+!! So I ground off the welds and removed the mirrors completely. With my single plate removed I had initially planned to use a different style mirror that bolts into the stock position. Then take it to a body shop to fix my F-Up. I don't do body work or automotive paint… nope not this guy.
After dragging my feet on getting my screw up repaired, I ran across this dual plate conversion kit from OBS Solutions. I figured why repair it, then install this kit, then have to paint again.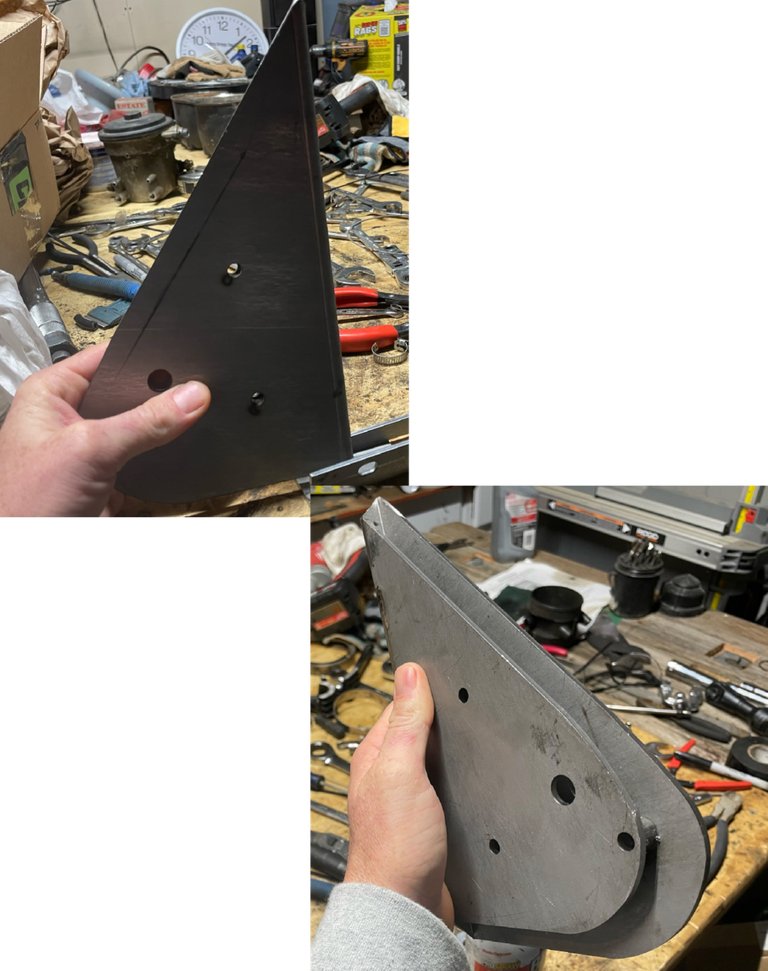 That is a nice looking quality bracket there!
The 2 pieces actually slide right over the outer door skin and are welded on both sides. Where as the single plate I built just welded to the outside. This in combination with no reinforcement inside the door this is what you get. A jacked up outer door skin!!
This 2 piece bracket just slides right into the front corner of the door. Then it is welded in place. I have my oldest brother on the calendar to do some welding for me. He has been welding for decades and can probably teach me a trick or 7. He knows how to weld anything and has a MIG, TIG, and Stick welder at his house.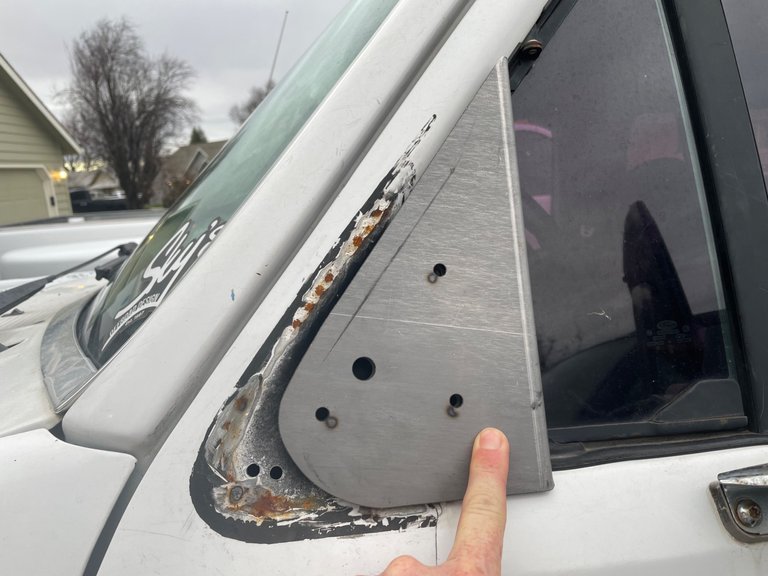 As for the mirrors, this is gonna be a nice upgrade even from the last Chevrolet mirrors I had on. Boost Auto Parts builds after market mirrors and add a few extra options to make them even better than stock. Running and turn signal lights on the front side of the mirror and the red turn signal on the glass side.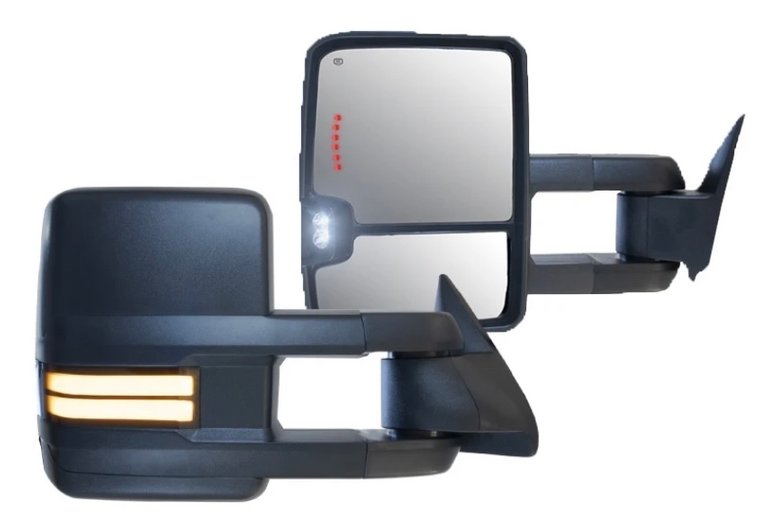 source
What's really awesome about these is that they have a high output reverse light on them. It lights up the whole side of the truck when backing.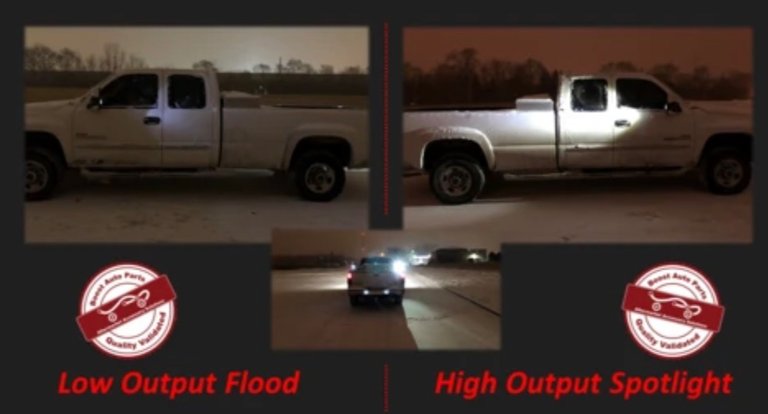 source
These mirrors should be at my doorstep next week. Once they arrive the fun will begin. I will have to drive an hour to my brother's house but it will still be cheaper than hiring someone to do it. It will be a fun Bro-project. After the welding is complete I plan on taking it to the automotive department at the local community college. This will be a great little body work project for the college students to work on. Plus the cost to do it should be significantly lower for me. In the end I am hoping it turns out like this. Except with strip light LEDs instead of the dots.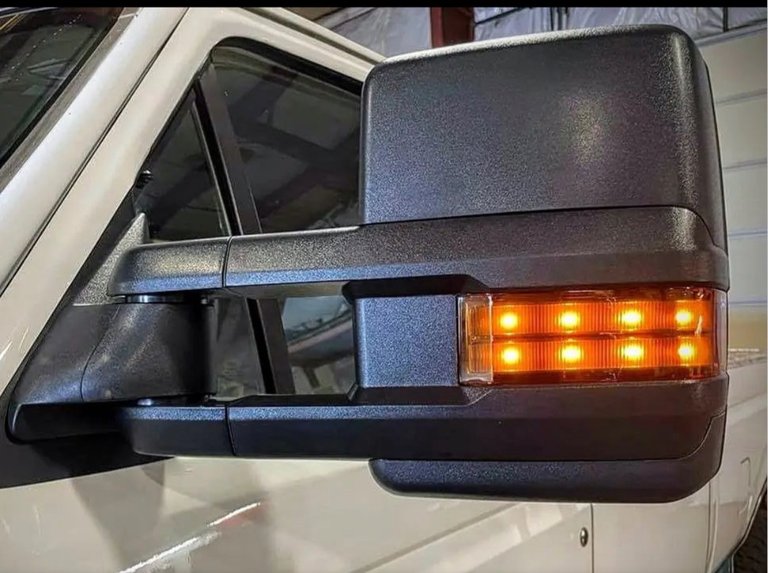 source
I am also going to have them fill in the holes left from my old mirrors. This should make these Chevrolet mirrors look at "stock" as possible even if they are on a Ford. I'm not sure when I will ever be done with this truck. It sure has changed a lot since the day I got it.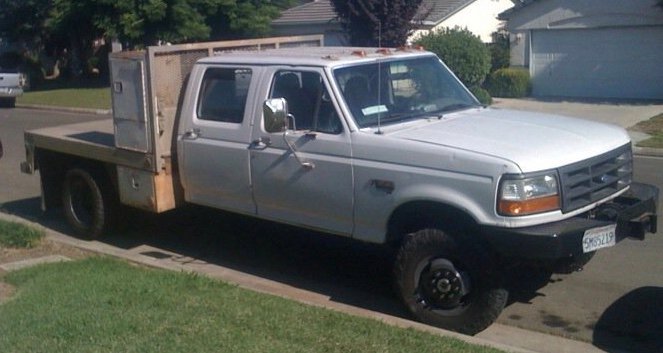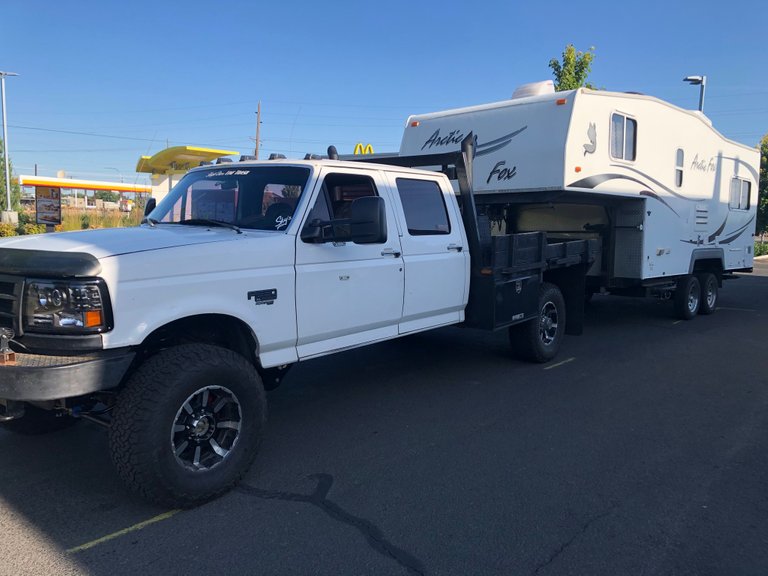 Not to mention I'm running about 425hp and 800tq. That's over double what the 7.3 Powerstroke diesel came with stock. Oh ya, it's fun to drive 😉
Stay tuned for when the sparks begin to fly and my brother and I start installing this new mirror kit.

Your Random
Dose of...