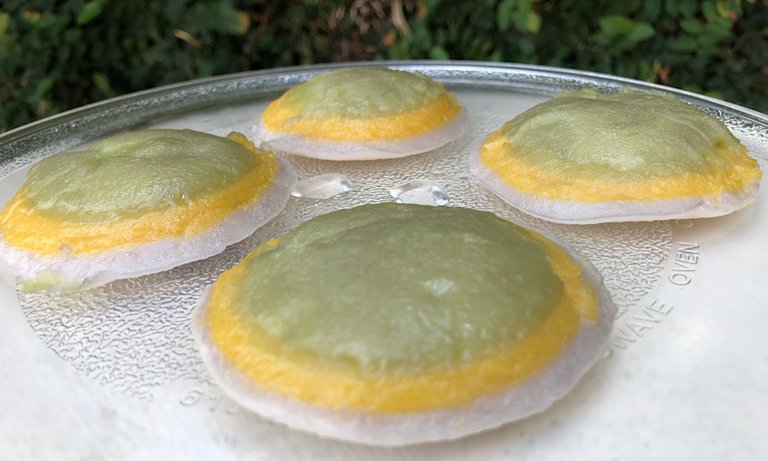 This is my entry for Qurator's: Hive Top Chef! | Layers. I made Num Chak Chan (Layered Steam Cake) to share with all of you.
This is a bit like Cambodian style, but I make it in the Caribbean, and here don't have pandan leaves, so I use moringa leaves for green color.

👩‍🍳 Layered Steam Cake (Ital) Recipe 🔪
វិធីធ្វើនំចាក់ចាន់

Ingredients
1 1/2 cups rice flour
1 1/2 cups cassava flour
2 cups coconut milk
1/2 + 1/8 cup brown sugar or taste
1 cup water + 1 carrot (blend, strain, keep juice)
1 cup water + 1/2 cup fresh moringa leaves (blend, strain, keep juice)
1/2 cup water + 1/2 cup boiled taro (grind together)
1 tsp salt
1/2 cup water
Step 1

Take the big bowl put flour, salt, sugar, mix and put coconut milk, water, and stir it until dissolve and divide it into three parts.

Step 2

Then put taro in one bowl and stir it until dissolve and do the same with carrot water and moringa water.

Step 3

Put oil a little in dish for steaming.

I stir dough well and put 1/2 cup in the dish and steam it 5 minutes or until hard, after put the other dough the same. Finally all layers we need to steam it 100%.
Keep it until cool and cut it for eat as you like. I not have pot and dash good for steam so it's looks not beautiful but it's delicious.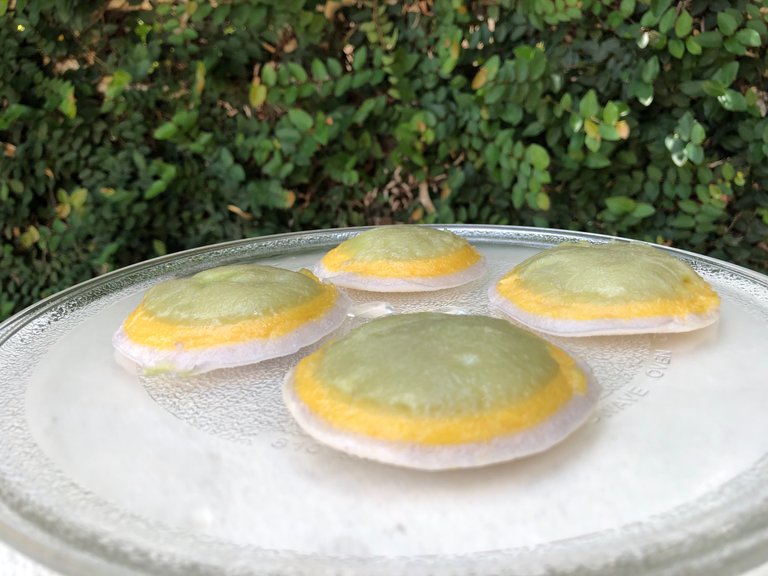 I steam them in idli pot, it's very beautiful but it's a slow job. When people in my country make it to sell, they steam it in big tray and they make so much layers. Normally this dessert is red, green, and white.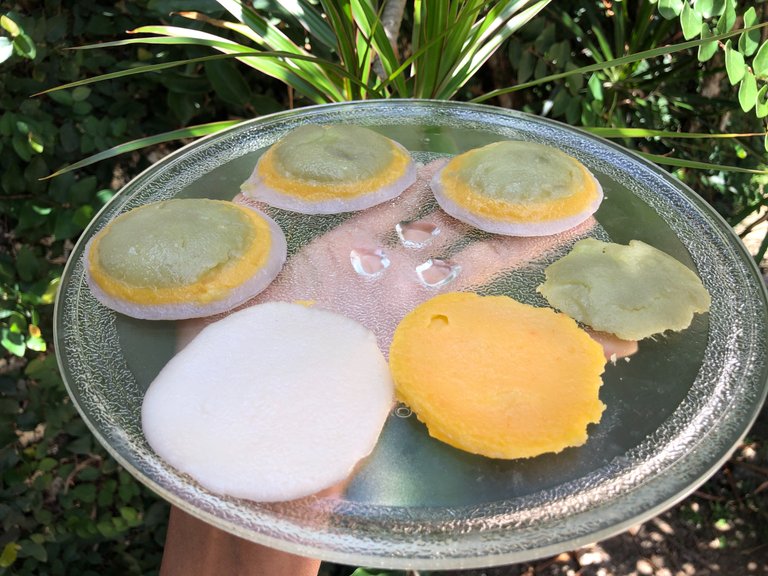 These layers we can take it apart, my little girl she likes to eat this dessert so much. When she eat she likes take it apart then she eat.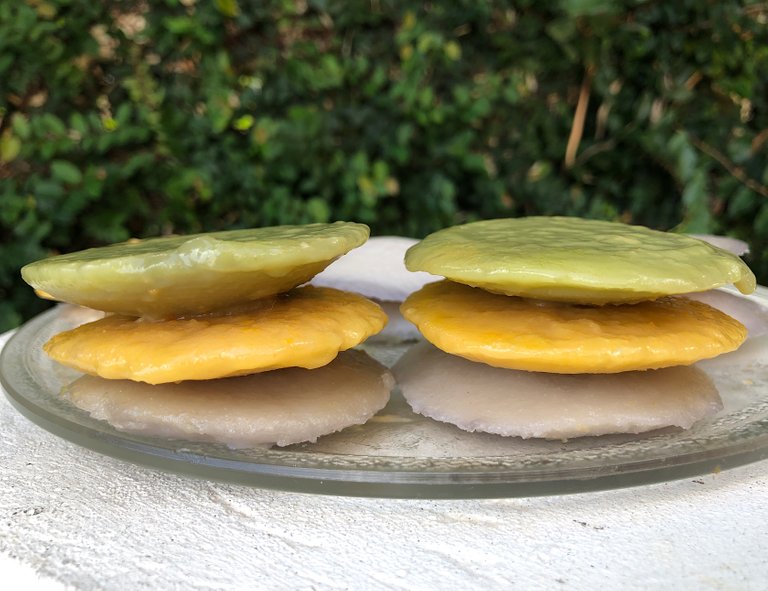 🙏 THANKS FOR READING 🙏
If you enjoyed this post, please upvote and reblog.