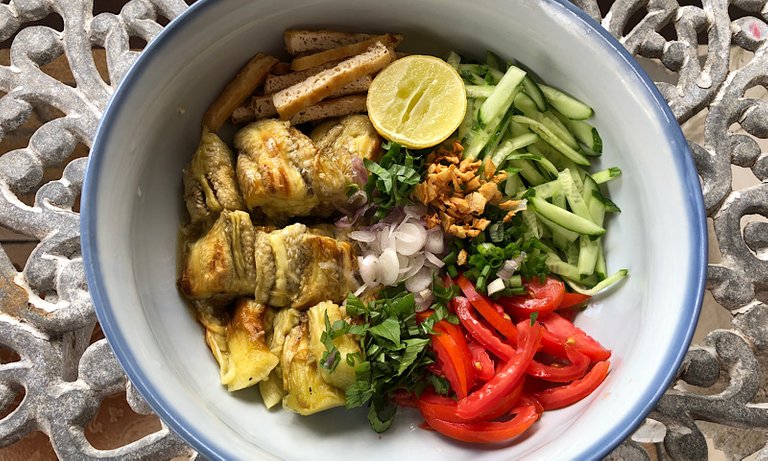 Some people say this is a soup, some say it is a salad, and some say it is a pickle. I think this is a very special dish. It is easy to make and tasty food also.
Normally this food made with boil egg and grilled fish or roasted fish. All my family eat only Ital food same like Rastafari people.
I hope you like my food. I make it here in Suriname, but I think you can make this dish for anywhere you are to live. I am to post this one for @Qurator Hive Top Chef.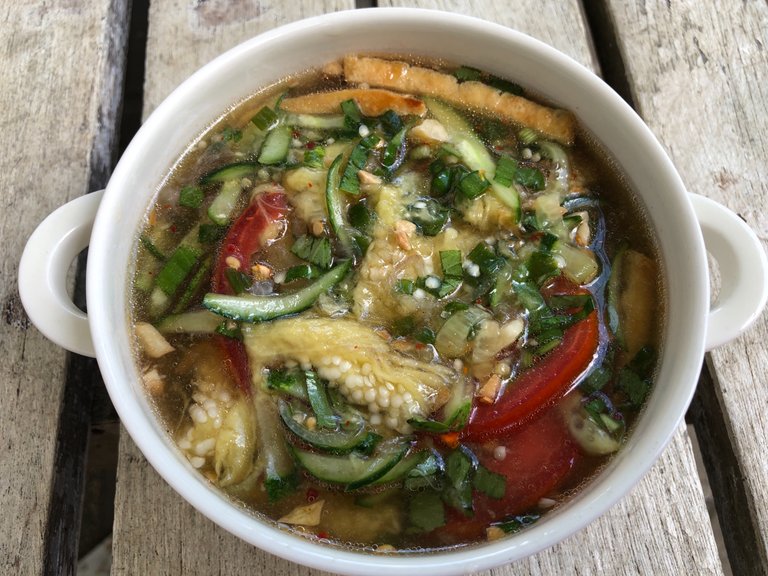 👩‍🍳 Samlor Kraav Chnang 🥣 (Ital) Recipe 🔪
វិធីធ្វើជ្រក់ក្រៅឆ្នាំងបួស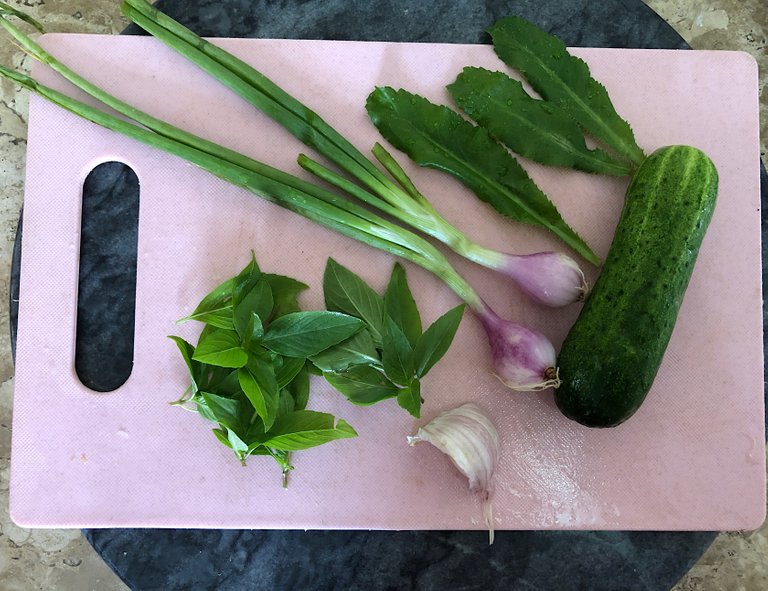 Ingredients
3 eggplants
1 cucumber
1 tomato
a little fried tofu, or not use
1 lime's juice
basil, a little
3 leaves culantro (shado beni in Caribbean)
2 red onions
2 cloves garlic
chili as you like
1/2 tsp salt or to taste
1 tsp brown sugar
1 tbsp soy sauce
1 tsp olive oil or not use
1 cup water or put more a little
Roast eggplants and peel them. I fried garlic because I like smell it but normally we use fresh and we are not use olive oil, this is my idea.
Step 1

Cut all vegetables.

Step 2

Then put all ingredients in the bowl.

Step 3

Then put water and stir it.

After to taste it's ready.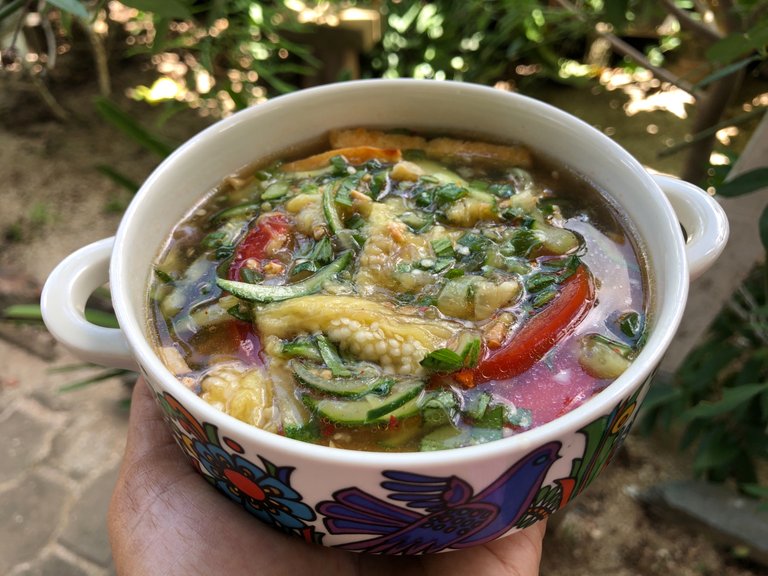 I love this food I can eat it a lot my husband also like it but my two daughters only a little bit. They don't like everything with eggplants, they eat only a little bit.
Because this is same like pickle, I think is more delicious after 2 days, but can't keep long time like normal pickle.
Have a wonderful day to you all and my family too.

🙏 THANKS FOR READING 🙏
If you enjoyed this post, please upvote and reblog.