I've been busy lately...This jewelry phase isn't going anywhere any time soon! I had a stroke of genius two night ago. I knew I wanted to make a "class ring" design. It's been on my to do list for a while now. I more or less had an idea of how I wanted the shape to work out. You might have seen the signet ring I made with the little flame emblem: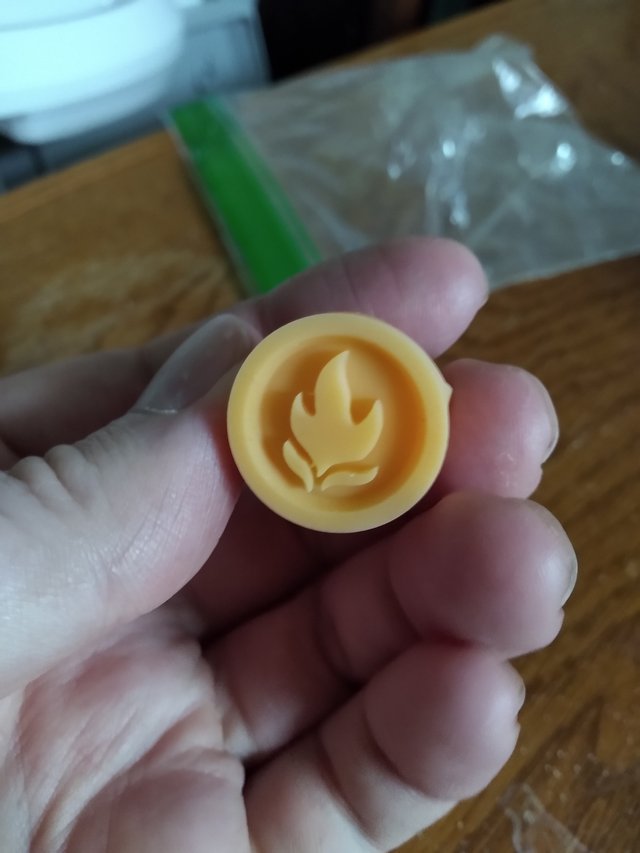 This was a signet ring design, and for the most part, it did exactly what I wanted it to do. However, I wanted to do something a bit different, too. I wanted more of a tapered top, possibly rounded, and a bit better defined band.
The first iteration was close, but the text was so small that I couldn't really read it when I tried printing it. Even the resin printer couldn't get proper definition going on the front face. All you could really see was the Bitcoin logo and not much else. The "STACK SATS" on the side showed up fine, though. So I knew I was on the right track!
Knowing that this first version worked out, I went back and tried another take. I removed the dome on top, added an inset, and set just the Bitcoin logo in there, no other text. This one turned out much better!
The clean design was definitely a better choice. I couldn't wait to see how it turned out, so I printed one last night.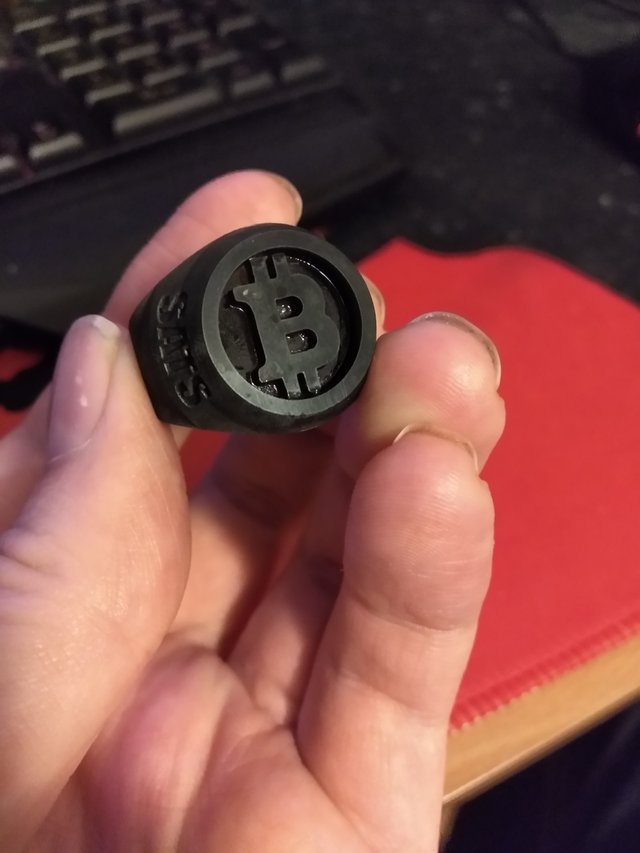 I just hit it with some gold spray paint about 15 minutes ago. It'll need a few more coats of that and some polyurethane before I can handle it again, but I like what I've got so far!