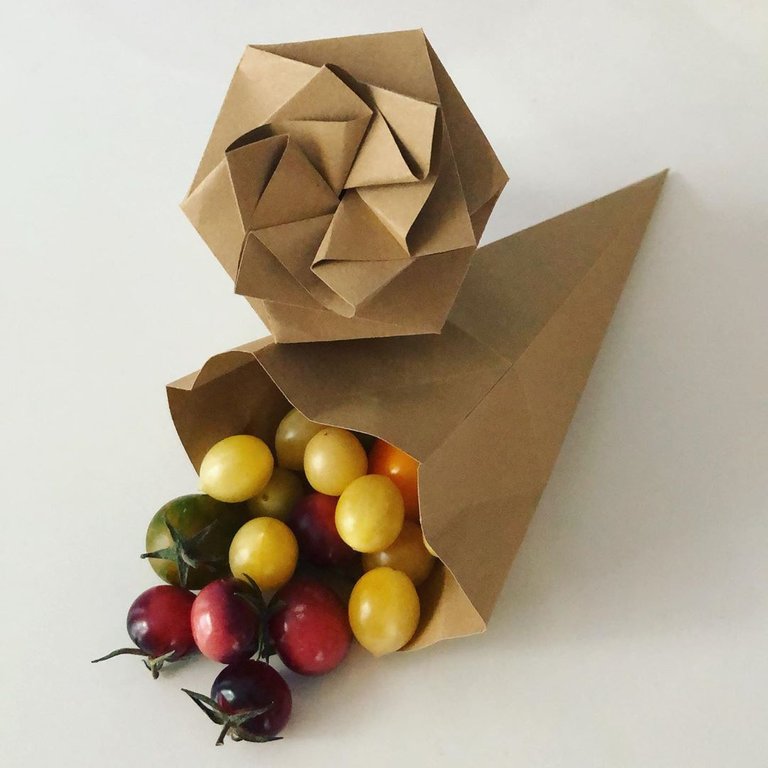 I'll bring Origami Schultüte to a local market called Samstagsmarkt where I regularly sell young plants. The market focus on selling seasonal and regional produces. People can assemble their own such as with mini tomatoes shown in the photo.
As Schultüte is also called Zuckertüte, my boyfriend named it "Zuckertomatentüte". I like the name!
I wish it's not too late as kids have elementary school entrance ceremony on this Saturday and get Schultüte after that ... it's the day I sell my Schultüte. I'll see!
Anyway I look forward to hearing feedback from visitors 😊
---
今週の土曜日、普段野菜の苗を置かせてもらっているマーケット、先週作っていた折り紙シュールテューテも売ってみることにしました。私が折り紙シュールテューテを売って、買ってくれた人が他のスタンドの野菜などを詰めてくれるといいなという思いつきからです。
ただ、土曜日が入学式の日で、ちょっと遅すぎるかなという心配もなくはないのですが、なんでもやってみるべし。お客さんからの反応が楽しみです。