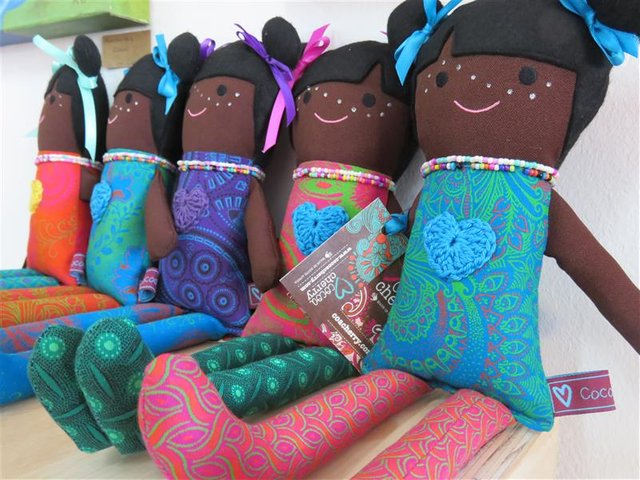 "Necessity is the mother of invention". And the mother of hungry children will create opportunity in order to feed her family. I have been humbled by the creativity and imagination of many rural communities who have built businesses out of the necessity to feed their little ones. Combine imagination, creativity and necessity and you give have a cultural experience for those with money to spend. Although an upmarket market it is quite an ironical contrast to the simple origins.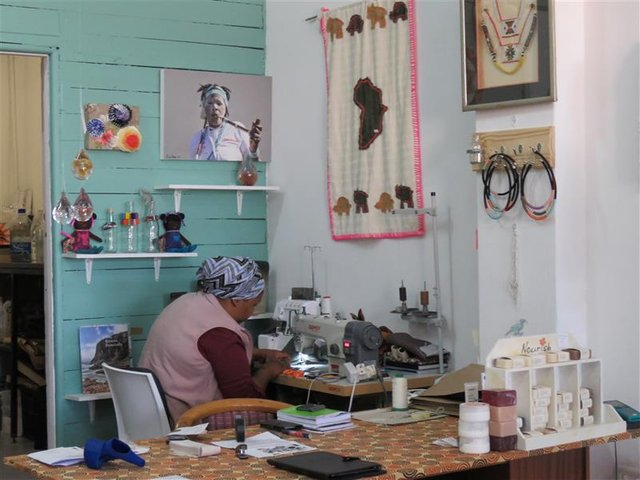 The once tiny and quaint seaside Knysna offers a meeting of many cultures. Visiting the market and surrounding shops is quite an eye opener. The idea behind these projects is to train rural women - very often single mothers with huge families (including other peoples children). The training is extensive and very comprehensive. Some women later work from the shop. Others return to their rural community to build their own business. Some go further afield, often paying it forward, by teaching others a craft in order to make an income to look after their families. It is truly an active community project.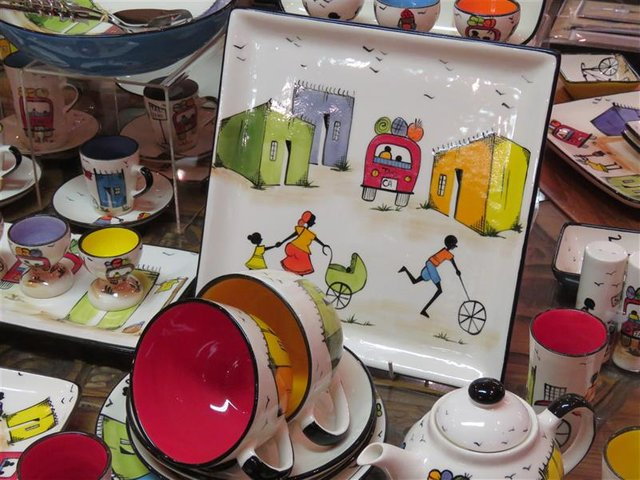 What an incredible community project aimed at educating the rural women. I was really impressed by this community minded project. You can see that great pride and attention to detail is on display. Inside one of the stores we were allowed us to peep in on the hard working women behind the sewing machines.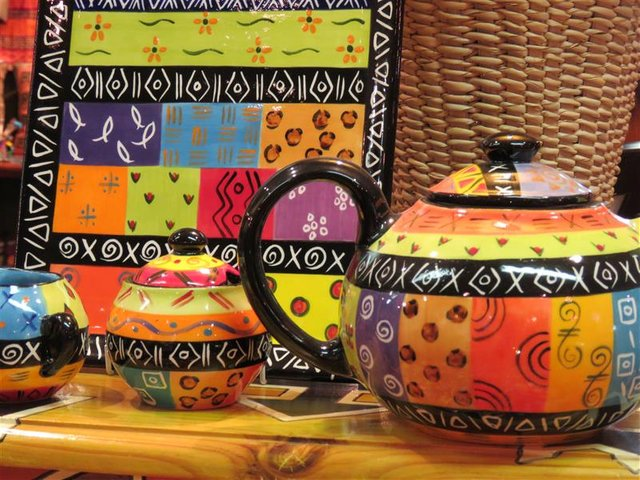 The art work - for truly that is what is on display - varies in both product and finish. Some items are very elaborate and delicate while you find the more rustic and culturally authentic displayed with as much fanfare.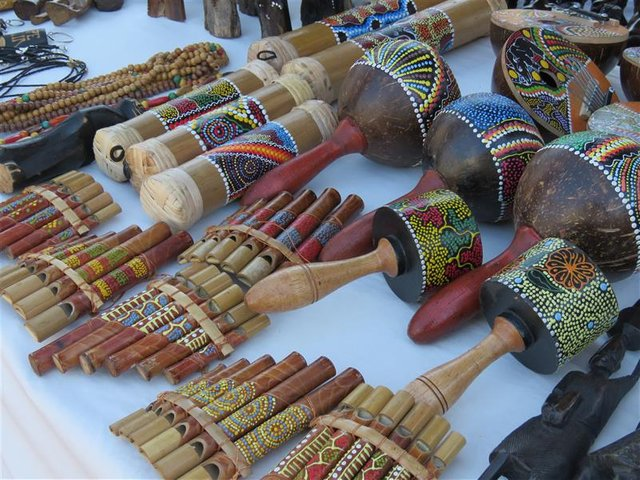 The tools of their trade as well as the supplies are often made with the bare essentials that they can find as well as afford. The creativity and pride in their work is impressive!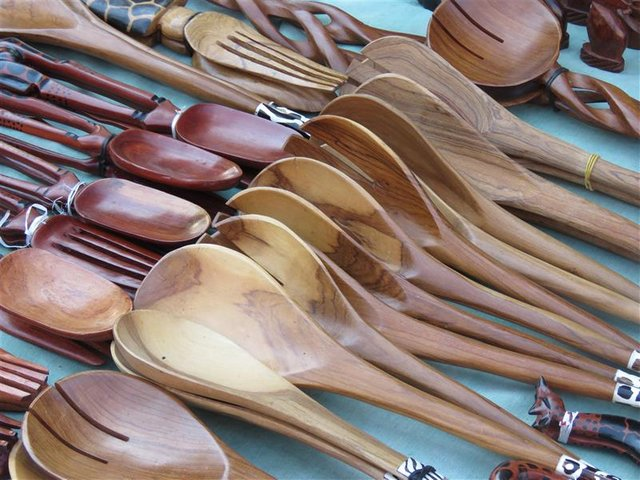 The Knysna Market is more like an exotic outdoor gallery. Apart from the popular African themed murals and tablecloths you can also find beautiful wood carvings, clay pottery and jewellery as well as musical instruments and hand woven baskets.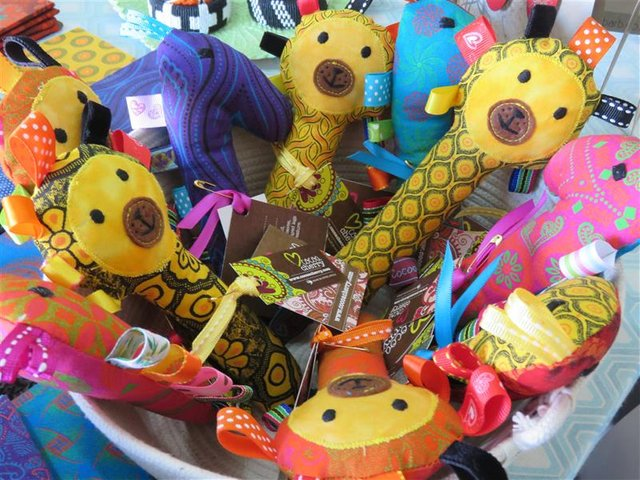 As a mother who has used my creativity to build a business I can truly identify with the hearts motivation of the unseen women that put so much effort into the Knysna market. Plato wrote rightly "our need will be the real creator".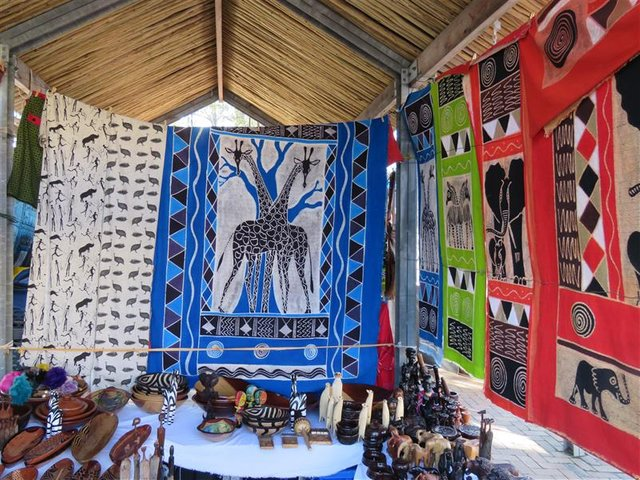 In this day and age of change, I wonder how many others are not being motivated by necessity. A market truly expresses so much of a country's culture. Thank you to @dswigle for your stopping to smell the roses as you wander to #marketfriday. The daisy lined meander down memory lane ends in philosophical lands.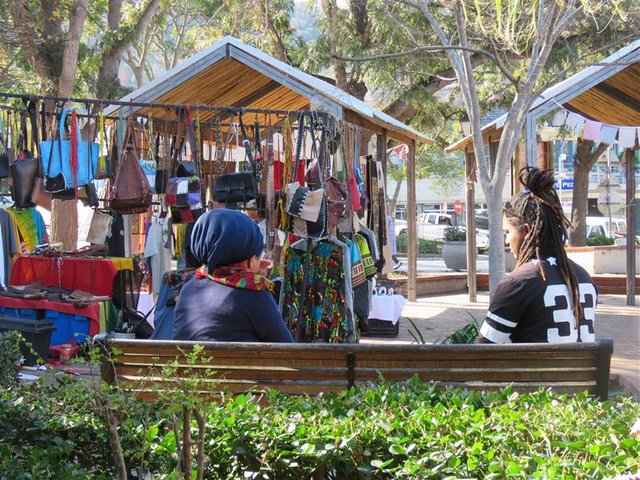 "A man should hear a little music, read a little poetry, and see a fine picture every day of his life, in order that worldly cares may not obliterate the sense of the beautiful which God has implanted in the human soul."
― Johann Wolfgang von Goethe