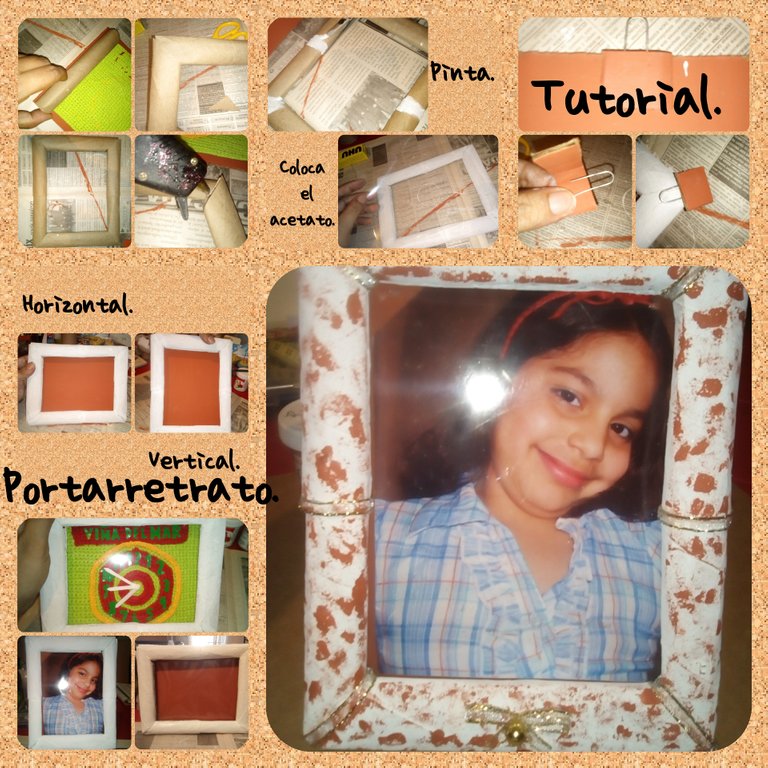 ¡Hola!
Soy Lelys 🤝 BIENVENIDOS 🙋 un placer poder compartir mis creaciones desde la ventana de esta linda comunidad. Estoy muy contenta de pertenecer a la familia #hive. Vamos a realizar un MARCO PARA LAS FOTOS Y TEJIDOS. Reciclar y decorar, es la meta de estas manualidades. Empecemos.
Hello! I'm Lelys 🤝 WELCOME 🙋 a pleasure to be able to share my creations from the window of this beautiful community. I am very happy to belong to the #hive family. We are going to make a FRAME FOR THE PHOTOS AND FABRICS. Recycling and decorating is the goal of these crafts. Let us begin.

📷 MATERIALES:
🎖️ Tubos de cartón desechables.
🎖️ Periódico.
🎖️ Pinturas al frío.
🎖️ Pincel.
🎖️ Pegamento.
🎖️ Lamina de acetato u hoja de plástico transparente.
🎖️ Trocito de alambre.
🎖️ Foto o tejido a enmarcar.
📷 MATERIALS: 🎖️ Disposable cardboard tubes. 🎖️ Newspaper. 🎖️ Cold paintings. 🎖️ Brush. 🎖️ Glue. 🎖️ Acetate sheet or transparent plastic sheet. 🎖️ Piece of wire. 🎖️ Photo or fabric to be framed.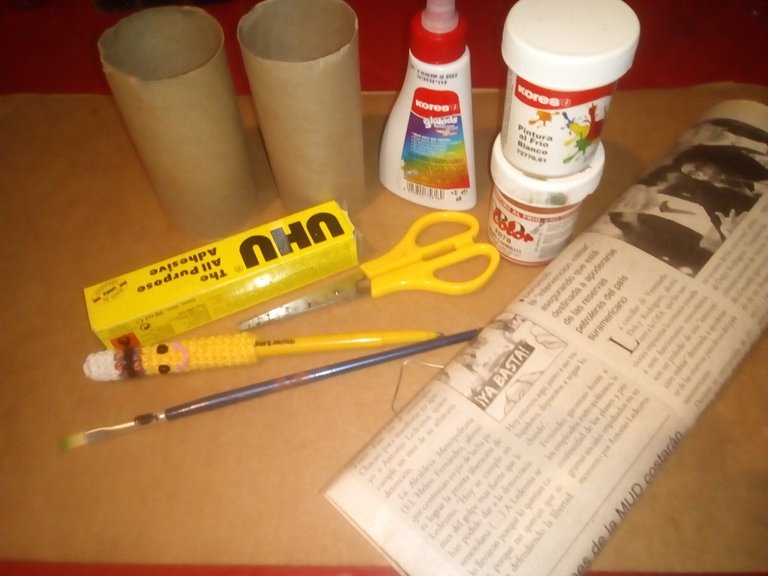 📷 PROCEDIMIENTO:
🎖️ Tomar las medidas del motivo a enmarcar.
🎖️ Preparar cuatro laterales con las medidas tomadas, dejar unos CM extras en cada lateral. Haremos los tubos con la mitad del rollo de cartón. Lo vamos a rellenar con periódico y luego vamos a colocar una tapa lisa de cartón para cerrar. Esperaremos a que seque el pegamento.
📷 PROCEDURE: 🎖️ Take the measurements of the motif to be framed. 🎖️ Prepare four sides with the measurements taken, leave an extra CM on each side. We will make the tubes with half the cardboard roll. We are going to fill it with newspaper and then we are going to place a smooth cardboard lid to close. We will wait for the glue to dry.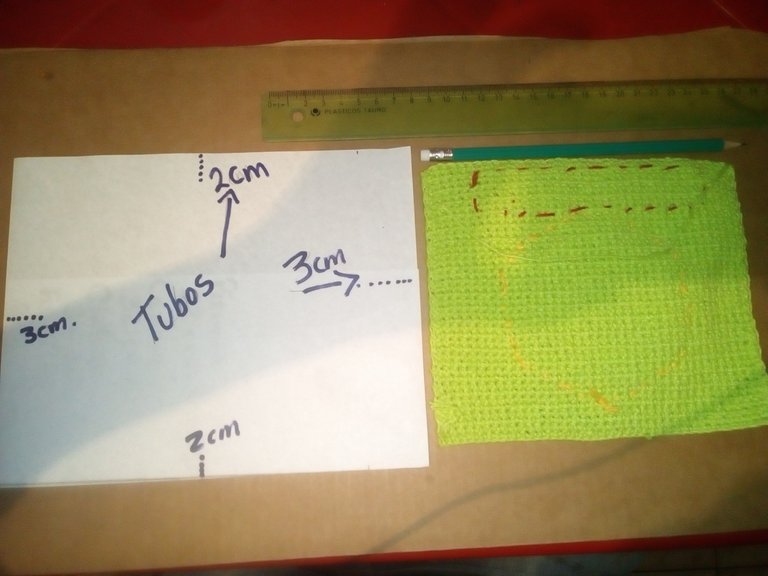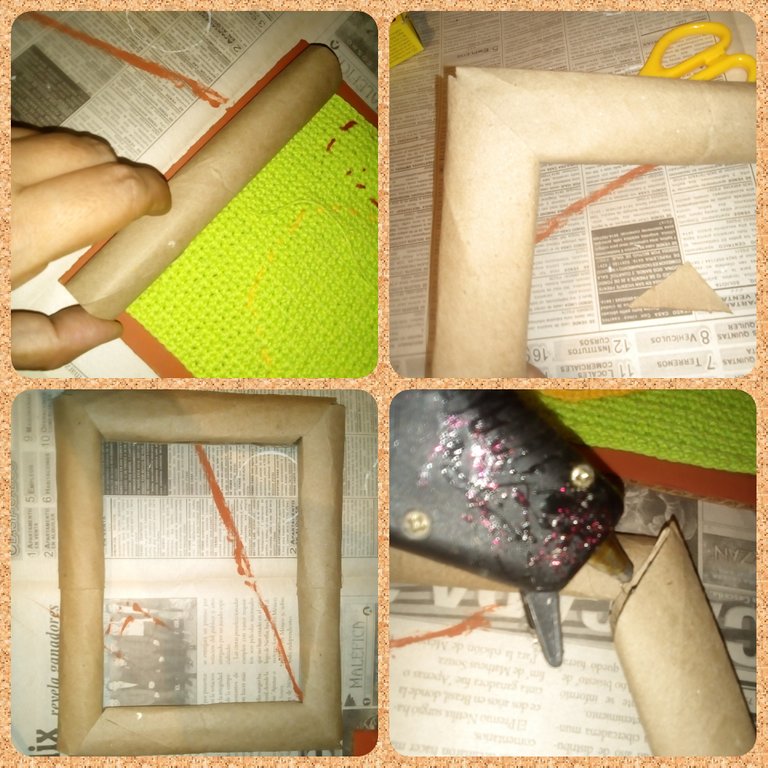 🎖️ En cartón liso cortamos la tapa del marco. Con las medidas del motivo que vamos a enmarcar. Los tubos y la tapa la pintamos con el color de nuestra preferencia y le hacemos detalles.
🎖️ In plain cardboard we cut the cover of the frame. With the measurements of the motif that we are going to frame. We paint the tubes and the lid with the color of our preference and we make details for it.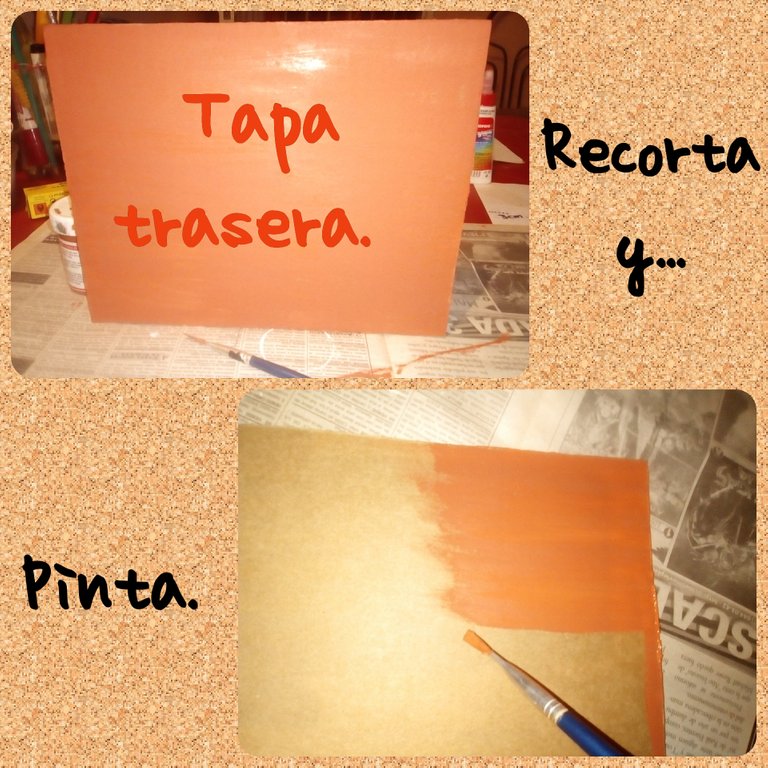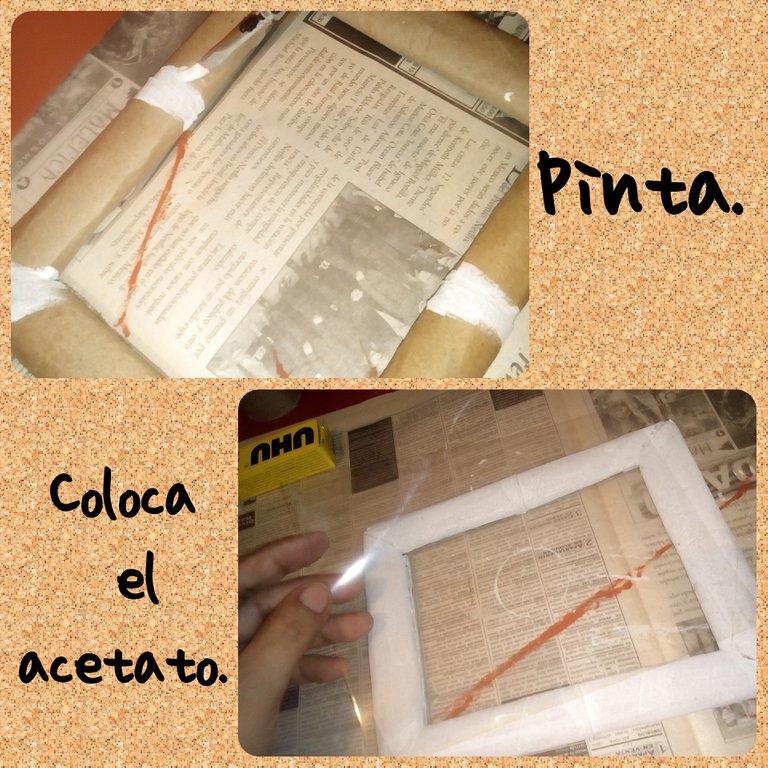 🎖️ Del mismo tamaño de la tapa del marco cortaremos el acetato. Procurando que nos queden muy bien cortadas las líneas. Reservamos hasta el final.
🎖️ We will cut the acetate from the same size of the frame cover. Making sure that the lines are very well cut. We booked until the end.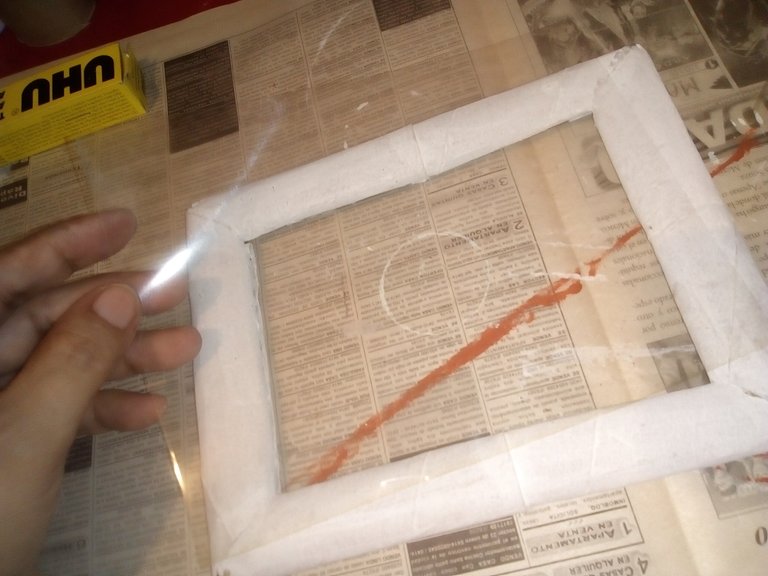 🎖️ Antes de realizar la unión de los tubos para formar el marco haremos un corte diagonal en las puntas de cada uno (solo en dos). Nos servirá para colocar el pegamento y lograr una mejor presentación. Procedemos a pegar.
🎖️ Before joining the tubes to form the frame, we will make a diagonal cut at the ends of each one. It will help us to place the glue and achieve a better presentation. We proceed to paste.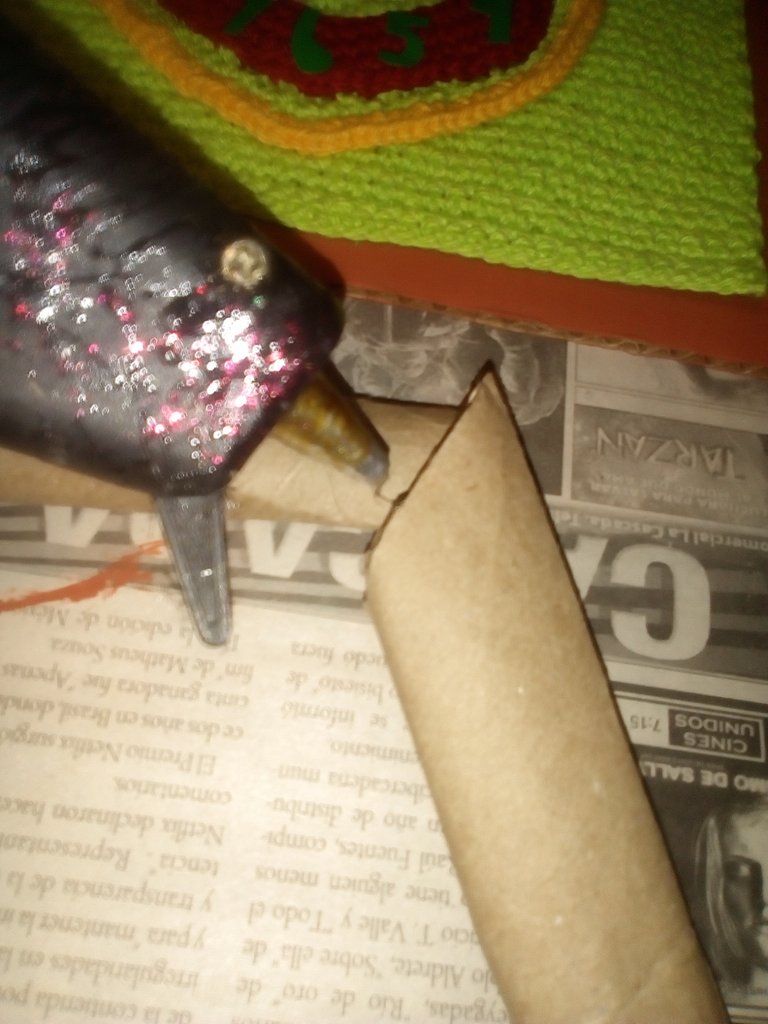 🎖️ Una vez seco el marco de tubos, pegamos el acetato en la parte interna del marco.
🎖️ Once the tube frame is dry, we glue the acetate on the inside of the frame.
🎖️ Tu decides como lo vas a usar: vertical u horizontal.
🎖️ You decide how you are going to use it: vertical or horizontal.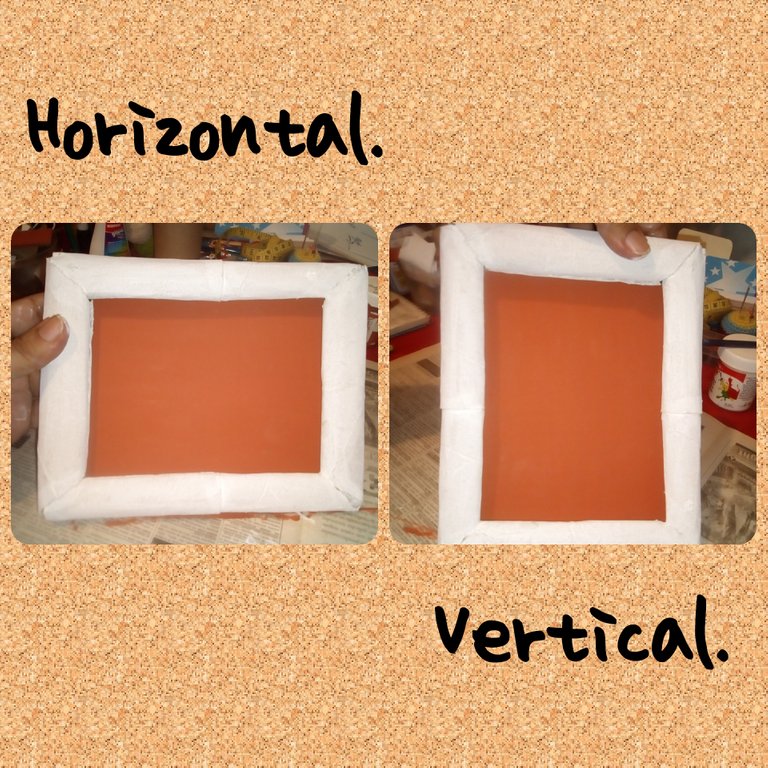 🎖️ Para finalizar colocamos la foto o tejido sobre la base de cartón y procedemos a pegar por los bordes. Uniendo la tapa frontal con la trasera. Es por ello que debes dejar unos CM extras en los cortes del cartón 😉
🎖️ To finish we place the photo or fabric on the cardboard base and proceed to glue the edges. Joining the front cover with the back. That is why you should leave a few extra CMs in the cardboard cuts 😉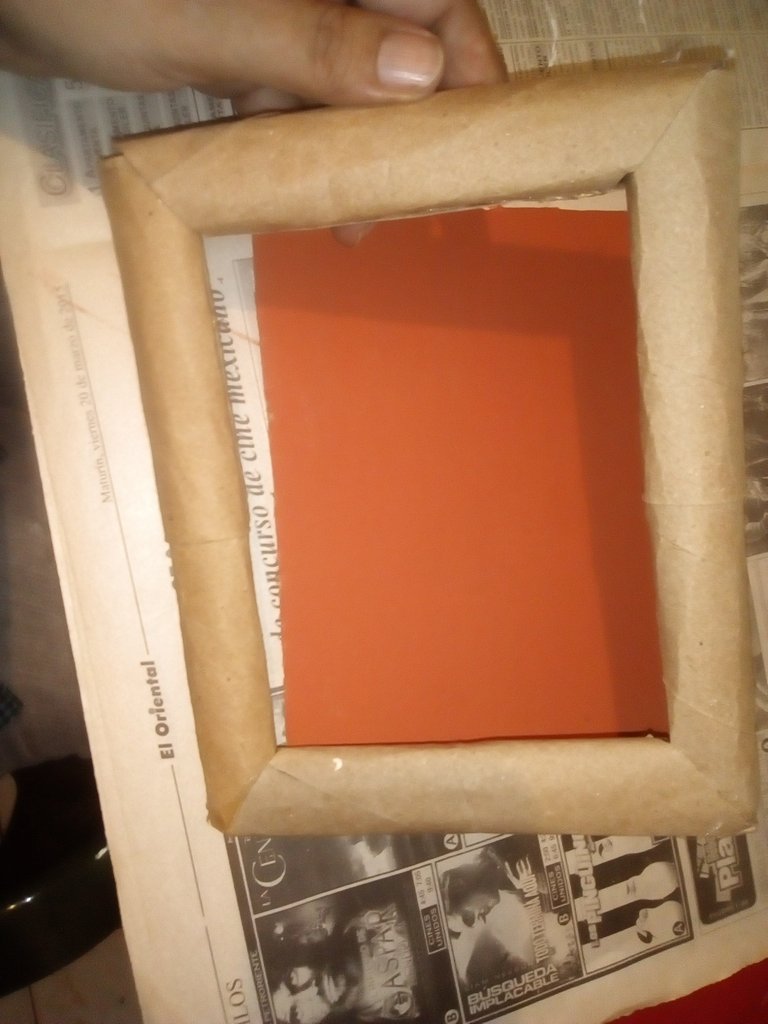 🎖️ Colocamos con el alambre un arito para guindar a la pared o puedes hacer una base y colocarla en la parte de atrás del marco.
! Quedó muy bonito !
🎖️ We attach a ring to the wall with the wire or you can make a base and place it on the back of the frame. ! It was very nice!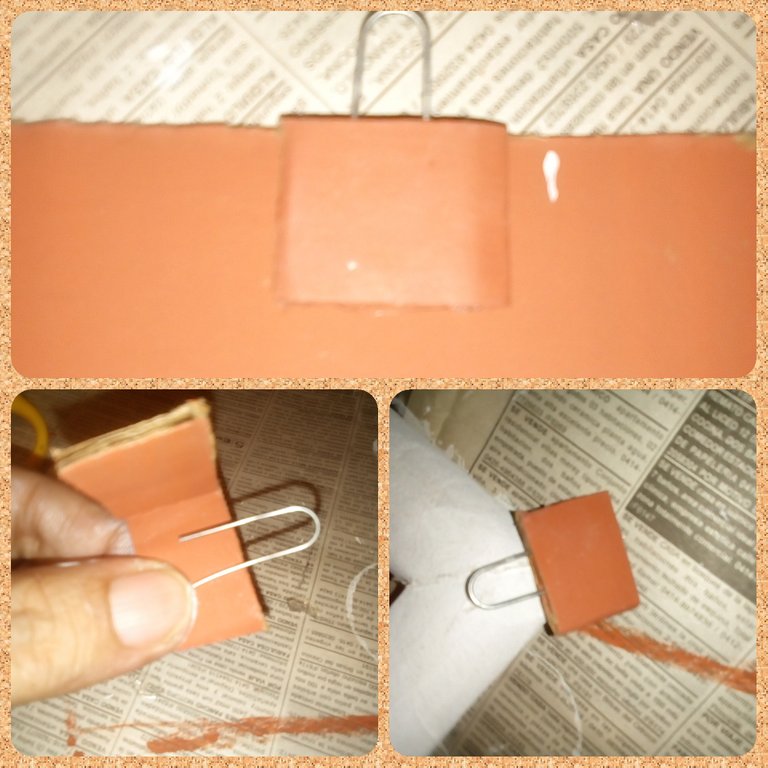 📷 Si deseas realizar el tejido que ves en mi marco puedes ver el tutorial aquí 😉 Espero que te guste esta creación y si es así me lo hagas saber en los comentarios.
📷 If you want to make the fabric that you see in my frame you can see the tutorial here 😉 I hope you like this creation and if so, let me know in the comments.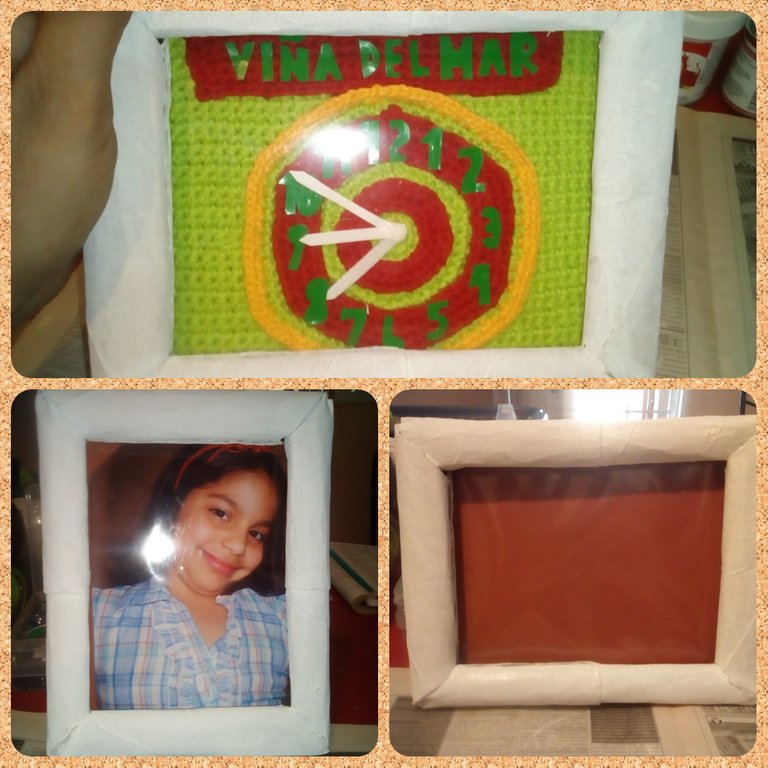 🙋📷🙋 Así luce mi marco con una linda foto. No olvides hacerle los detalles a tu gusto. Yo decore con manchas realizadas con esponja y coloqué cinta transparente con dorado. Lo veo muy bonito y llamativo.
🙋📷🙋 This is what my frame looks like with a nice photo. Do not forget to make the details to your liking. I decorated with sponge stains and placed transparent ribbon with gold. I see it very beautiful and striking.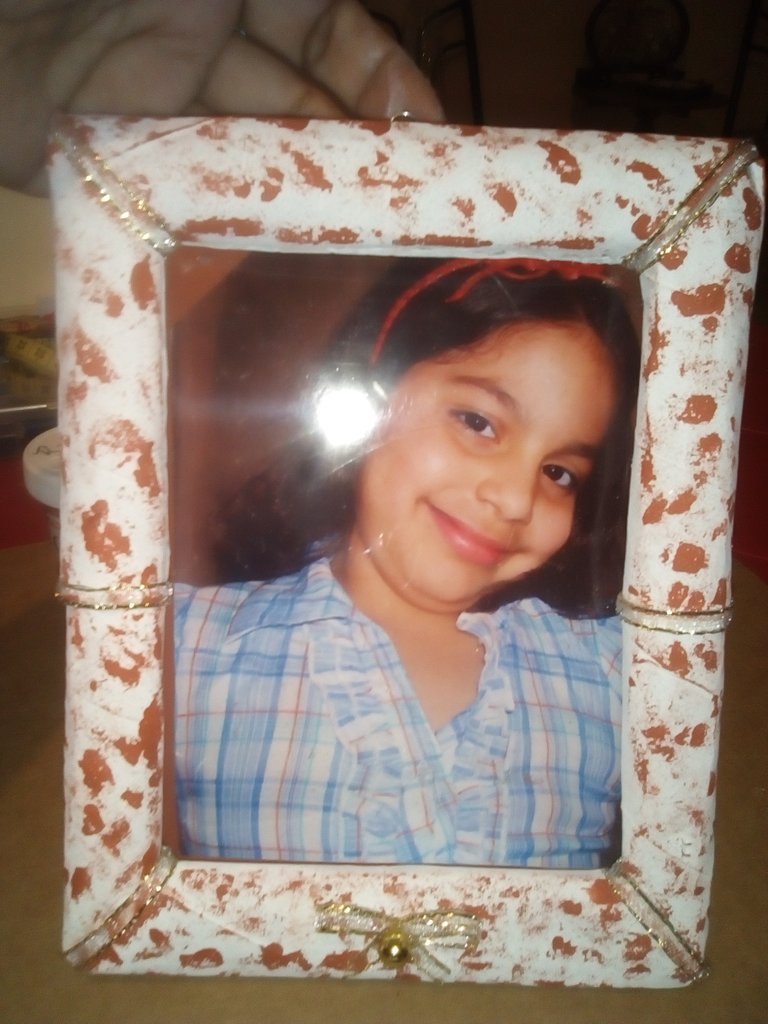 🙋 Todas las fotos son de mi autoría.
Edité con Polish y PhotoGrid.
Estoy feliz de crear un marco para mi tejido y así decorar un poco el entorno de mi muñeca. También podemos enmarcar las fotos. Dejando el lateral superior abierto para meter y sacar las fotos.
🙋 All photos are my own. I edited with Polish and PhotoGrid. I am happy to create a frame for my fabric and thus decorate a little around my doll. We can also frame the photos. Leaving the upper side open to put in and take out the photos.