¡Hola!
Soy Lelys 🤝 BIENVENIDOS 🤶 me da mucho gusto volver a publicar desde esta linda comunidad. En esta ocasión les presento una linda y práctica LIBRETA DE NOTAS que me encantó realizar. Espero que te guste y quieras hacerla. Ideal para regalar en Navidad ☃️ ¡Te muestro como lo hice!
Hi! I am Lelys 🤝 WELCOME 🤶 I am very happy to post again from this beautiful community. On this occasion I present a nice and practical NOTEBOOK that I loved making. I hope you like it and want to do it. Ideal to give at Christmas ☃️ I show you how I did it!

🎗️ MATERIALES:
🔅 Rollos de cartón reciclado.
🔅 Papel lustrillo.
🔅 Papel carbón.
🔅 Hojas blancas o de colores
🔅 Tijeras.
🔅 Pegamento.
🔅 Cinta adhesiva.
🔅 Lápiz de color
🔅 Marcadores.
🎗️ MATERIALS: 🔅 Recycled cardboard rolls. 🔅 Glossy paper. 🔅 Carbon paper. 🔅 White or colored sheets 🔅 Scissors. 🔅 Glue. 🔅 Adhesive tape. 🔅 Colored pencil 🔅 Bookmarks.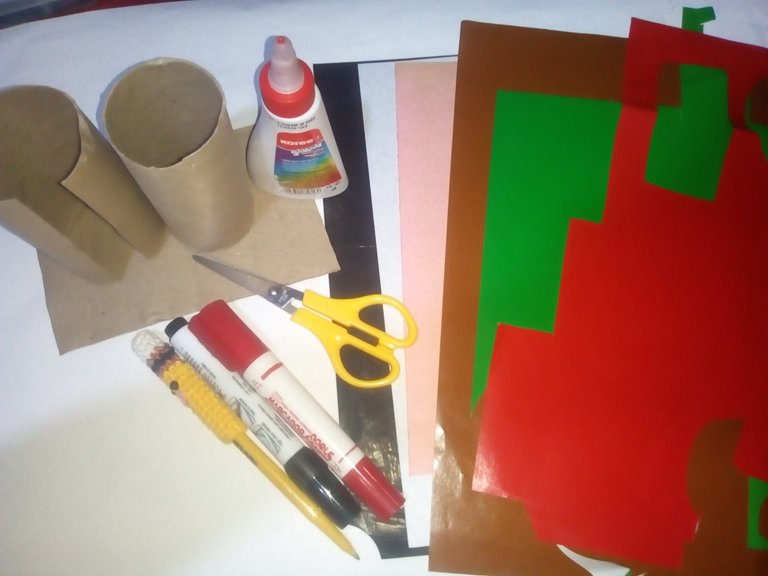 🎗️ PROCEDIMIENTO:
🔅 Comenzaremos decidiendo el tamaño de la libreta. Medimos y recortamos dos piezas del mismo tamaño. Para ello utilizaremos dos rollos de cartón reciclado. Le hacemos un corte y estiramos muy bien. De ser necesario lo pintamos.
🎗️ PROCEDURE: 🔅 We will start by deciding the size of the notebook. We measure and cut two pieces of the same size. For this we will use two rolls of recycled cardboard. We make a cut and stretch very well. If necessary we paint it.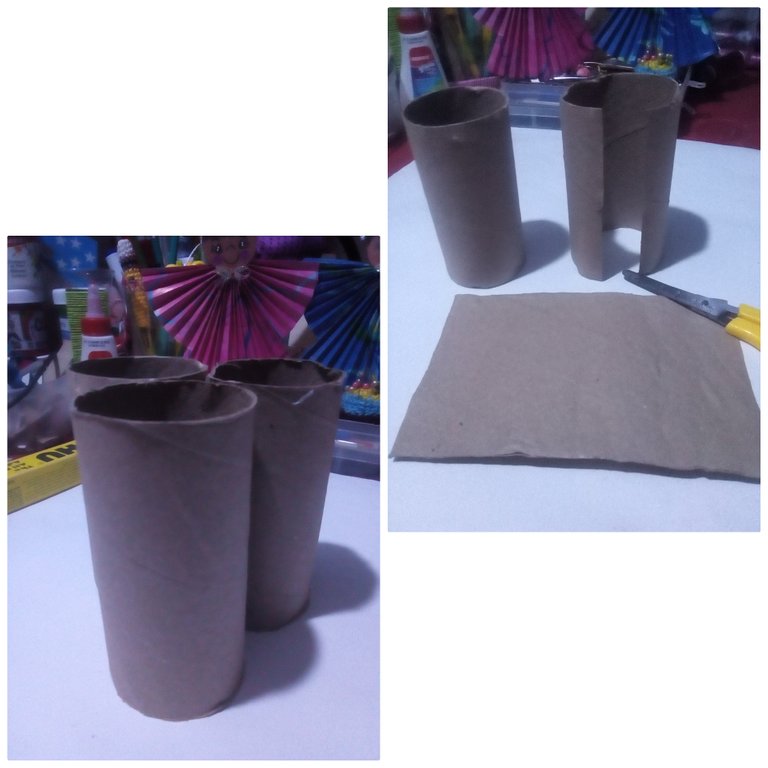 🎗️ Recorta a la medida del cartón varias hojas de papel blanco o de colores. Únelas con pegamento por sólo una de las orillas. Visualiza si la libreta abrirá horizontal o verticalmente.
🎗️ Cut out several sheets of white or colored paper from the cardboard. Glue them together on just one edge. Visualize whether the notebook will open horizontally or vertically.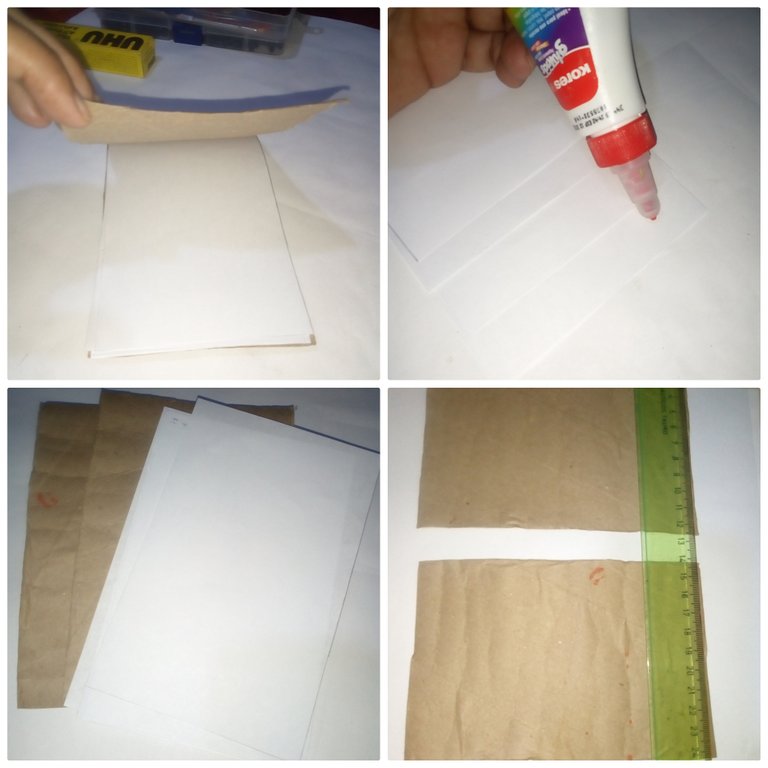 🎗️ Haremos el diseño: sobre una hoja de papel blanco dibujamos el diseño completo. Luego empleando el papel carbón dibujamos por separado cada una de sus partes. Esas partes las marcaremos también sobre el color de papel lustrillo que corresponda.
🎗️ We will make the design: on a sheet of white paper we draw the complete design. Then using carbon paper we draw each of its parts separately. We will also mark those parts on the corresponding glossy paper color.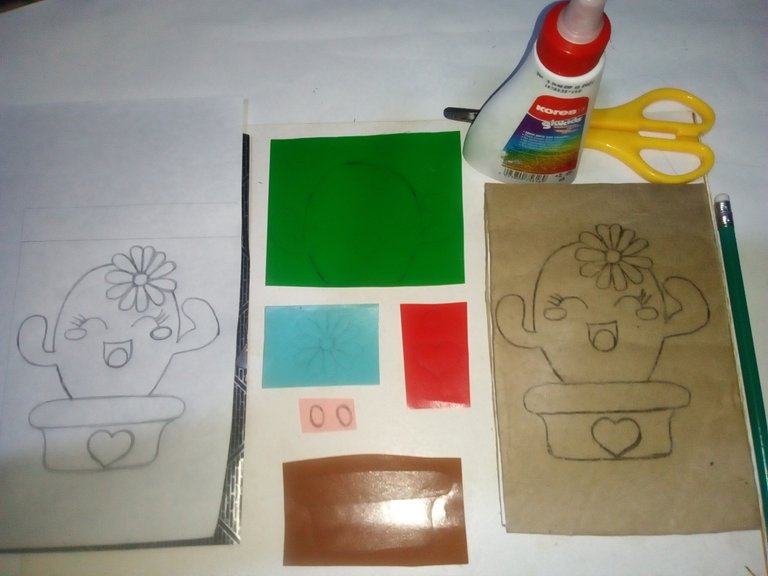 🎗️ Sobre otro rollo de cartón dibujamos el diseño completo y lo recortamos. Sobre él pegaremos todas las partes recortadas en papel lustrillo. Una vez finalizado este diseño lo pegamos sobre uno de los dos cartones antes recortados y pintados si fue necesario.
🎗️ On another cardboard roll we draw the complete design and cut it out. On it we will glue all the cut parts on glossy paper. Once this design is finished, we glue it on one of the two cartons previously cut out and painted if necessary.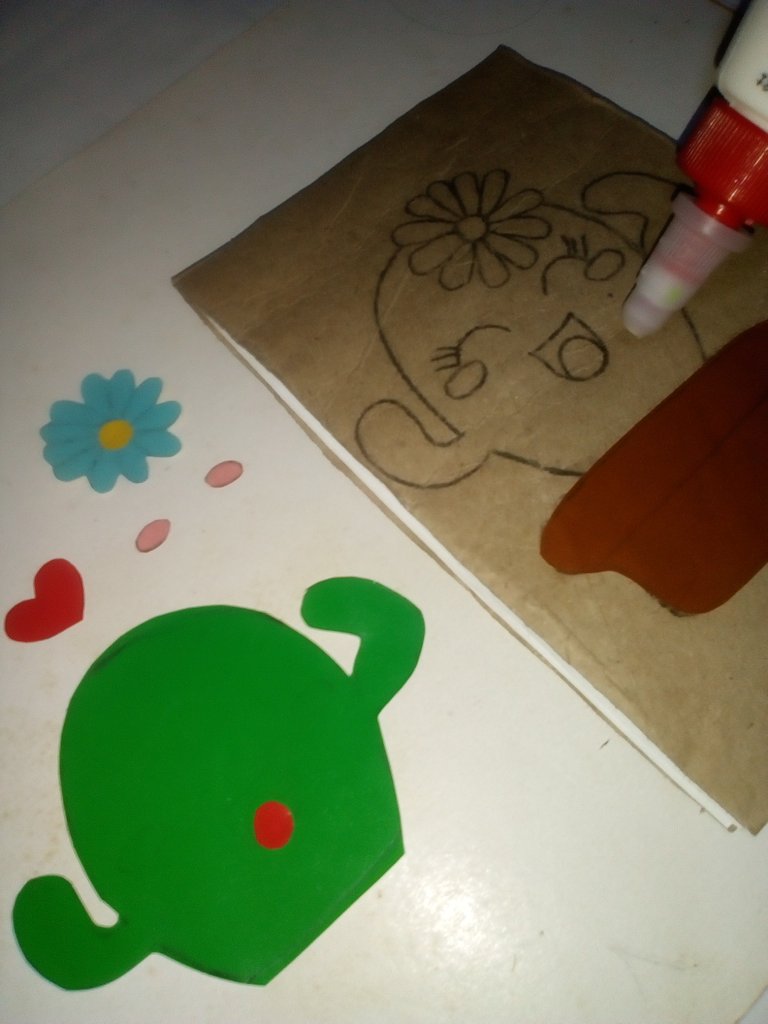 🎗️ Para completar el trabajo uniremos las partes. Entre las dos piezas de cartón previamente cortadas y trabajadas pegamos las hojas blancas o de colores. Verificamos que estén bien posicionadas y luego reforzamos con cinta adhesiva transparente. Corregimos los detalles y ya tendremos lista para usar nuestra libreta de notas.
🎗️ To complete the work we will join the parts. Between the two pieces of cardboard previously cut and worked, we glue the white or colored sheets. We check that they are well positioned and then we reinforce with transparent adhesive tape. We correct the details and we will have our notebook ready to use.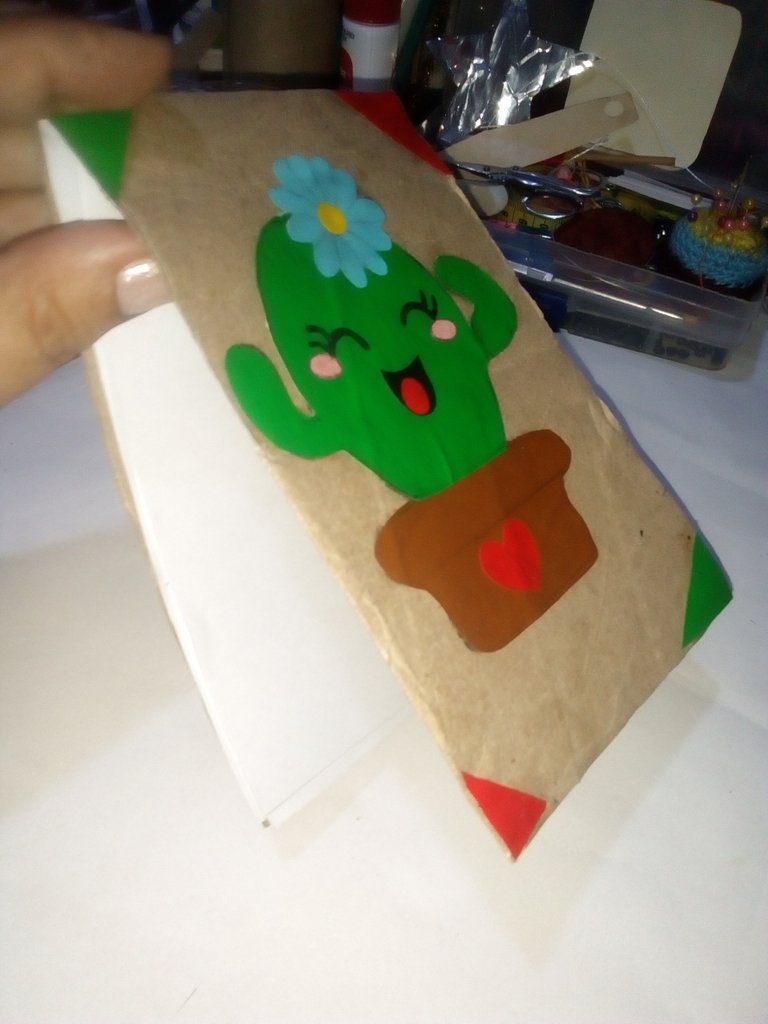 ¡Muy bonita está la libreta!
The notebook is very beautiful!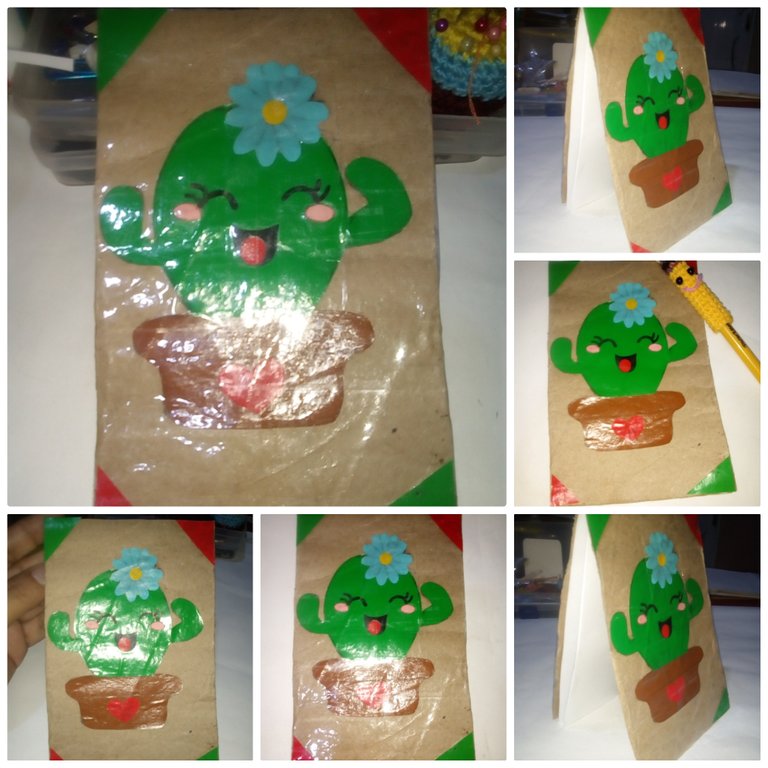 ♻️ Recuerda sacar el máximo provecho de los materiales que tengas en casa. No almacenes desechos, conviértelos en objetos de utilidad para tí o para el hogar. Transforma y dale vida a los materiales por los cuales ya pagaste un valor adicional en la compra de tus productos. Recicla y regala.
♻️ Remember to make the most of the materials you have at home. Do not store waste, turn it into useful objects for you or for the home. Transform and give life to the materials for which you already paid an additional value in the purchase of your products. Recycle and give away.
🤶 Fotos de mi autoría. Editadas con Polish. Uso siempre traductor de Google. Se les quiere mucho. Pronto llenaremos de escarchas nuestro blog Jo Jo Jo 🤶
🤶 Photos of my authorship. Edited with Polish. I always use Google translator. They love them. Soon we will fill our blog with frost Jo Jo Jo 🤶