First marketed in 2011 by Intel the Next Unit in Computing or NUC, catchy or what? Was a small format Celeron computer, about 115mm square, 4 1/2" if you like and 40mm high less than 2" this tiny and not so computing power house was designed mostly as a media server with just 16gig of RAM 2 HDMI ports a couple of USB and an Ethernet port, soldered in CPU, built in graphics and external power supply and that was it. The first NUC was also called the DCCP847DYE, what were they thinking with that name?
Well a lot has happened since then as we are now in the 10th Generation of NUC and now it's far more than just a low power media server. Modern NUCs come a two main flavours short and tall with 3 processor options.
The 115mmx115mm format is still the same but the short one 30mm is just designed to take an m.2 solid state memory module while the taller one at 50mm will also house a SATA 2.5 hard drive as you normally find in laptops or external hard drives for extra storage, preferably solid state too these days.
CPU and graphics wise they are still soldered to the board but now come with the latest processors from Intel with the Comet Lake processor i3 dual core 2.1GHz, i5 4 core 3.3GHz or i7 6 core 3.4Mhz. Connectivity has got better too with 5 normal USB ports and 2 USB C thunderbolt ports, an HDMI output, an Ethernet port, and a full size SD slot. As you would expect these days they have WIFI and Bluetooth to link to your into your internet or wireless gadgets. The power supply is still external which keeps the size and temperatures down.
Unlike conventional desktops or laptops where you would normally buy a ready built and running unit the NUC has a couple of other options. Not that you can't buy one built if you wanted but where the fun in that. With NUC Intel have given you the additional options of buying barebones kit so you get the box, but no RAM, storage or operating system, or for the really adventurous you can get just the motherboard, this is a great option if you want to put one in to a custom system such as a fanless heatsink case and total silence or build everything into a completely hidden system in your desk or Man Cave.
For the faint hearted buying a prebuilt NUC maybe the way to go but this does limit you options for memory and storage and building a NUC is not as daunting as it sounds as I'll show you with my own 8th Gen i3 tall unit that is hiding on the right of the photo.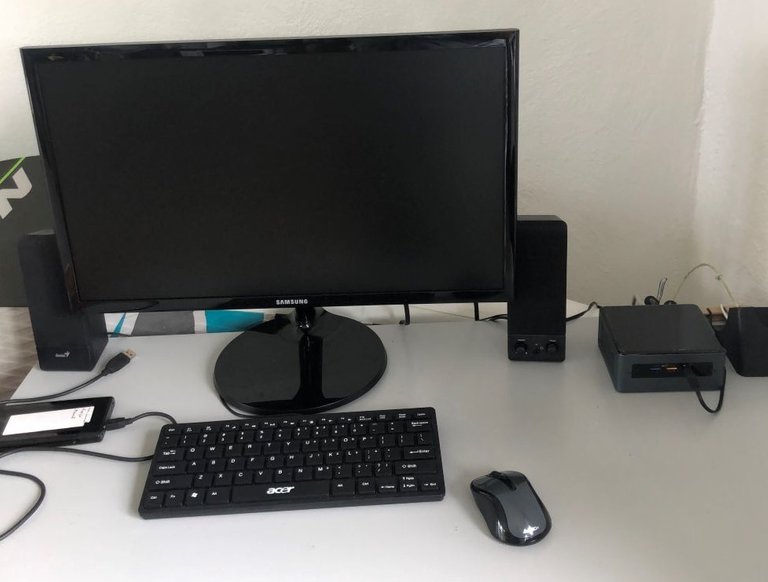 Tools required are one small X head screwdriver and the only important thing to remember is Righty Tighty - Lefty Loosey when working with the screws.
Because of the lockdown here in the Philippines I ordered my NUC and memory though Lazada PH, all the parts were delivered to my door with in a few weeks which wasn't too bad considering the delays with shipping and customs at the moment. The NUC comes in a small box
with all the mounting screws, power supply and if you really want to hide your NUC the kit even comes with a VESA mount that is now standard on virtually all TVs and monitors so you can attach it to the back of the screen and really declutter your desk or man cave. Sadly the box does not play the Intel start up tune when it's opened as the 1st Gen did.
Building your NUC really isn't that difficult.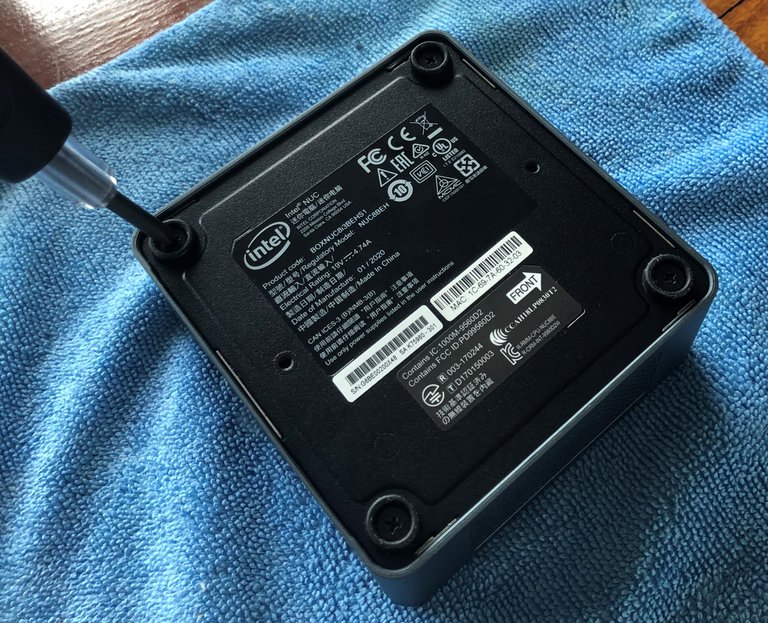 4 screws on the bottom let you in and give you all the access you need to fit the RAM and storage.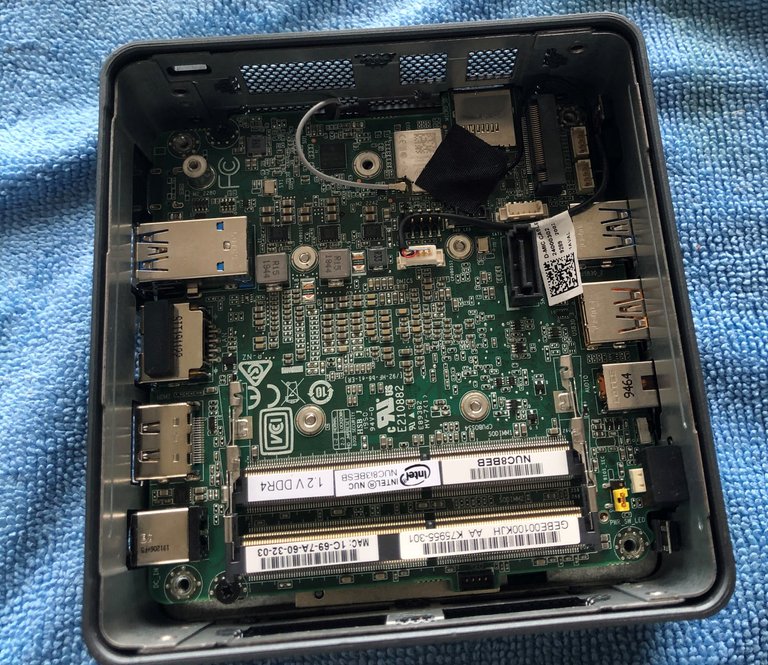 2 sticks of DDR4 RAM, 2x4gb will work fine, but 8gb each for a total of 16gb in my case, these just slot and click into place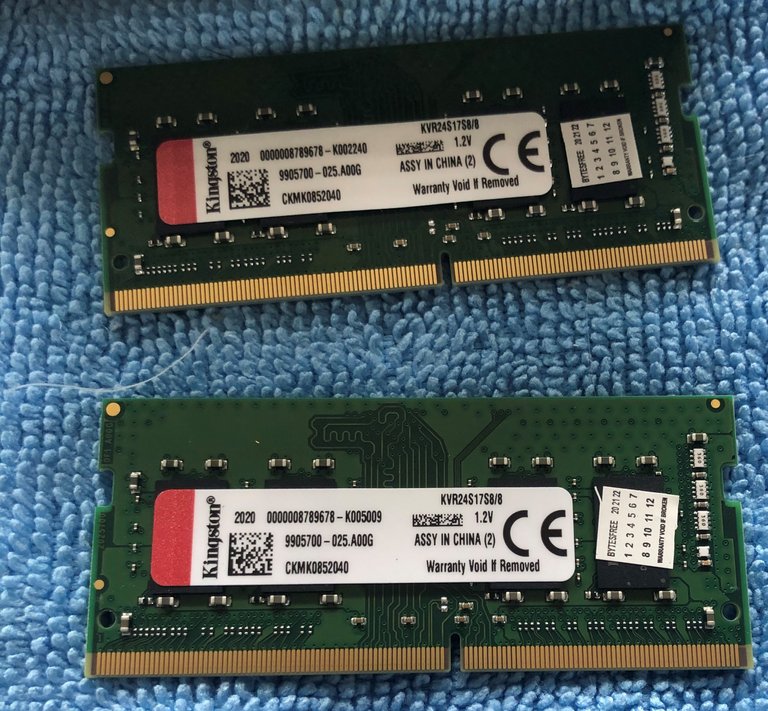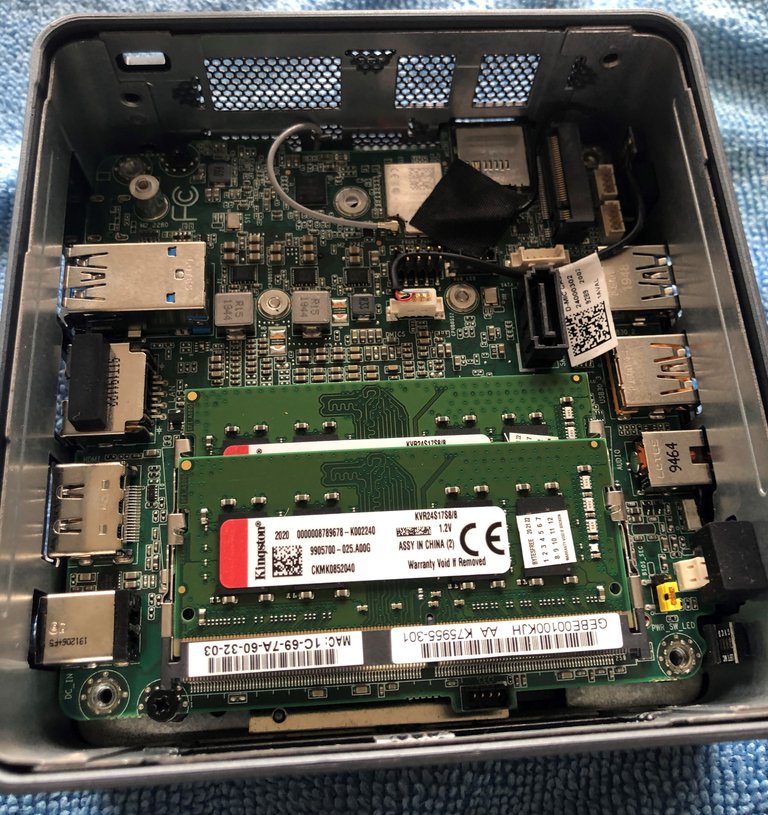 The m.2 storage slots in and is held in place by a small screw. 250gb as a minimum with any thing bigger being a bonus.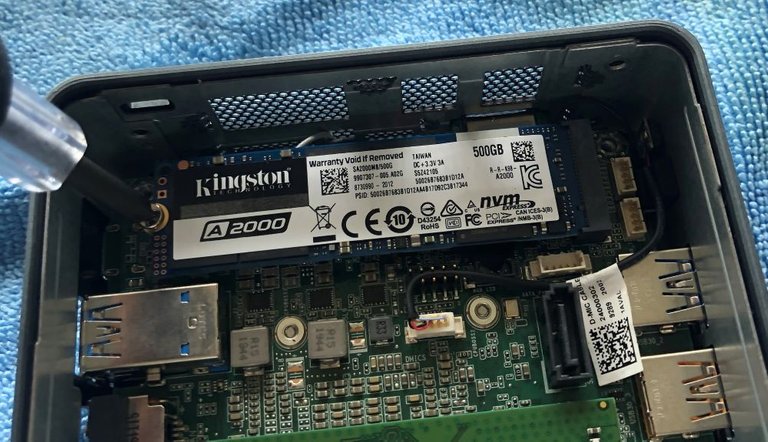 The 2.5 SATA drive slides into the cage fitted to the bottom of the case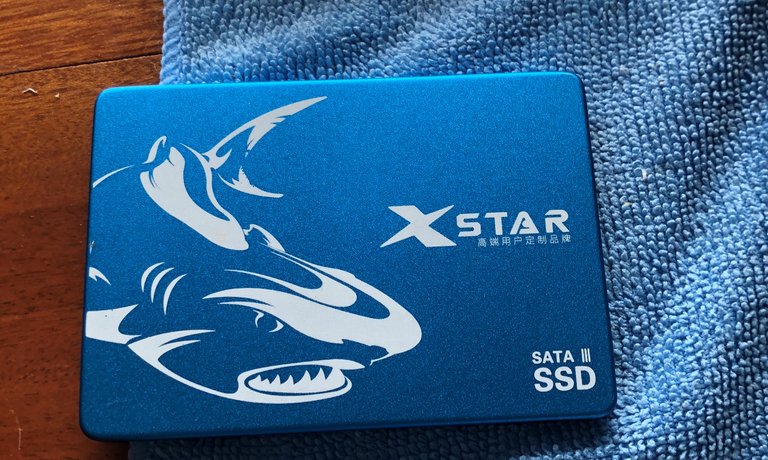 and 2 screws lock it in place. This is extra storage so go as big as you like.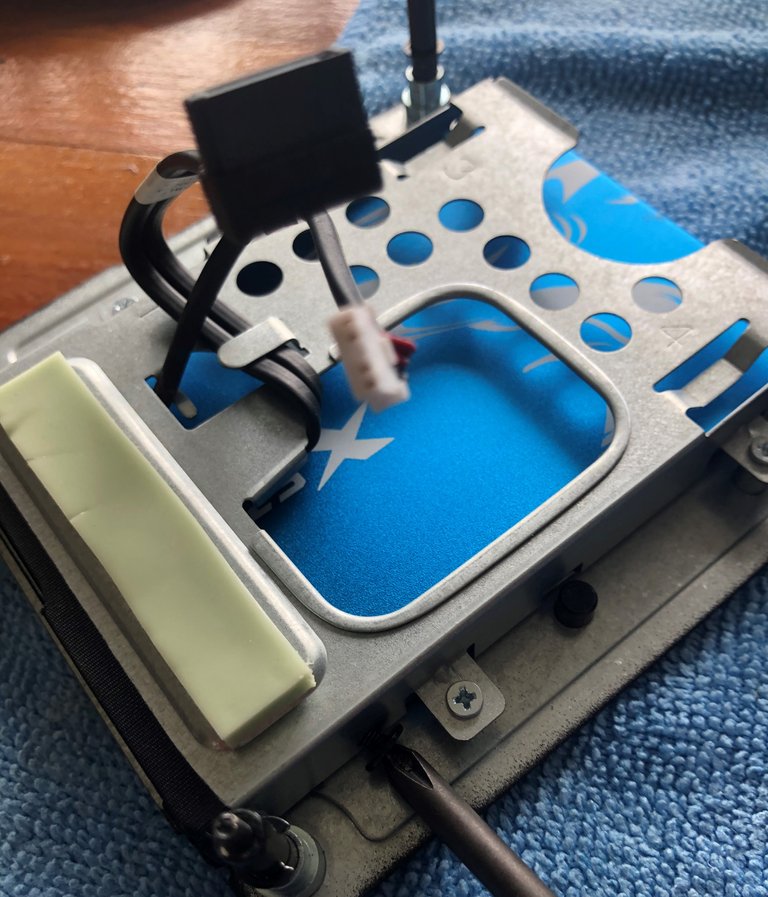 Remember to plug in the SATA and power connection to the motherboard when you put the bottom back on.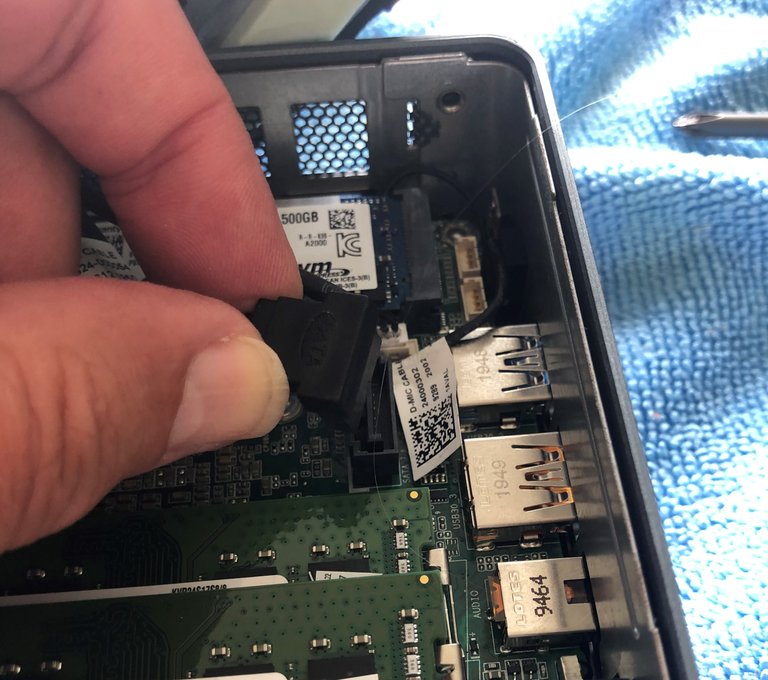 and your done 10 minutes tops. Plug in your power, keyboard, mouse, internet and monitor and you're good to go. Well almost.
When you first start up your NUC there will be no operating system on it so most people will probably opt for Windows 10, but you can run Linux or even MacOS if your willing Hackintosh your box. With a reasonable internet connection Win 10 can be down loaded direct from Microsoft onto a 8GB or bigger USB drive. You need to do this from a working Windows PC or laptop so you might need a friend to help if you don't have one. Plug the USB drive in to your NUC and it will take you through a simple installation process that takes about 30 minutes. The operating system will work without a registration key but you get some annoying popups and some functions are limited.
Direct from Microsoft a WIN 10 Pro key is a couple of hundred euros but the home edition is much cheaper. There are also companies on the Net who will sell you a Win 10 OEM key at a fraction of the Microsoft cost, no idea how but it's perfectly legal and works a treat so worth doing and registering your operating system to get the full use from it.
Linux is Opensource and free of course, with the modern versions having as much functionality as MS Windows. Couple that with many programs also run a Linux version as well as Windows its a good option these days.
Running MacOS on your NUC requires a quite a bit more setup as you have to delve into command codes, and Kernel hacks, Apple don't exactly like you doing it so are not going to make your life easy. However there is plenty of help on the net if that's the way you want to go and effectively build a mini Mac Mini at a fraction of the cost.
So what is a NUC good for? Well just about any normal computing stuff, you would use a laptop, full size desktop or tower PC. Even the basic i3 box with 8gb of RAM will be fine for most tasks everyday tasks such as word process, spreadsheets, photo edits, internet, small video edits etc. Extra RAM will speed things up, you can up the RAM to 64gb on the 10th Gen, I'm stuck with max of 32gb on my 8th Gen. If your doing some big graphics or video editing jobs you will probably better with one of the i5 or i7 processors and max out the RAM.
The only real down side I can work out is gaming with the normal NUC because of the built in graphics chip but all is not lost, Intel do produce gaming versions of the NUC with better graphics controllers, the case is a bit bigger but still much smaller than a normal desktop PC. Or if you like the minimalist look of your NUC you can use a standard NUC and fit an external graphics controller or eGPU which handles the graphics side of gaming.
Would you like to know more?
Leave a note in the comments and I'll try and help if I have the HIVE power ;).