Bienvenidos a mi blog
welcome to my blog
Saludos cordiales y bendiciones para todos en esta nueva semana. Hoy como siempre una nueva manualidad y esta vez una cara de hipopótamo realizada en la técnica del origami o papiroflexia usando papel y bolígrafo.

Kind regards and blessings to all in this new week. Today as always a new craft and this time a hippopotamus face made using origami or origami using paper and a ballpoint pen.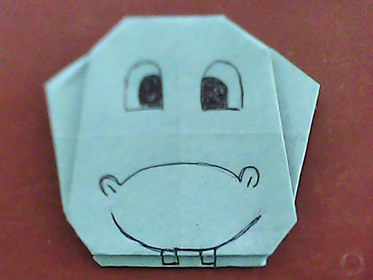 Proceso:
Process: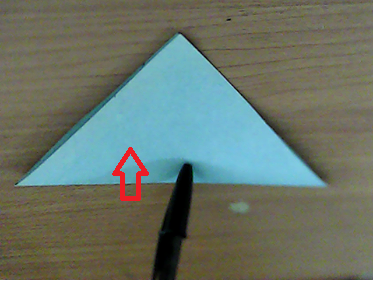 Trabajaremos un cuadrado al que doblaremos por las dos diagonales
We will work a square to which we will fold by the two diagonals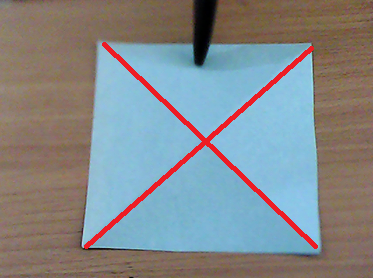 Quedando así
Being that way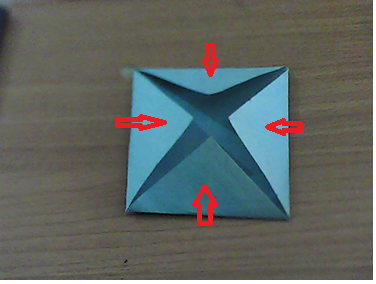 Llevar las esquinas hacia el centro de la hoja
Bring the corners to the center of the sheet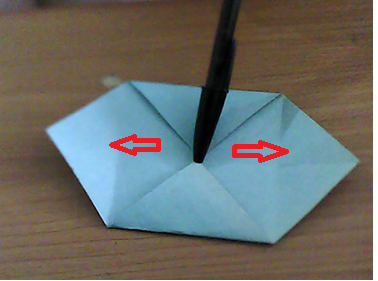 Desplegar dos lados apuestos como muestra la imagen
Unfold two good-looking sides as the picture shows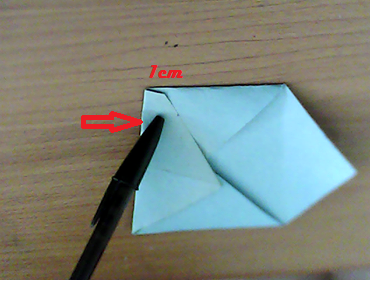 Doblar ambos lados opuestos hacia dentro nuevamente pero esta vez creando una línea semi diagonal que en su parte superior tenga 1cm de ancho como se muestra en la fotografía
Fold both opposite sides inward again but this time creating a semi-diagonal line that is 1cm wide at the top as shown in the photograph.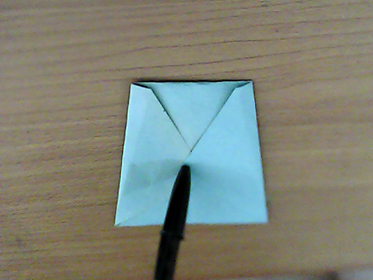 Este será el resultado
This will be the result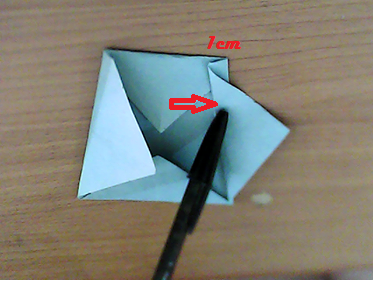 Crear una nueva línea semi diagonal en ambos lados opuestos, orientados por el centímetro que habíamos realizado anteriormente
Create a new semi-diagonal line on both opposite sides, oriented by the centimeter we had previously made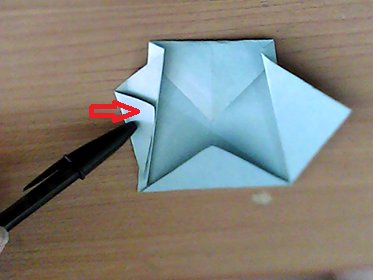 Tomar las puntas que quedaron en ambos lados y llevarlas a la línea que formamos con el doblez anterior
Take the ends that were on both sides and bring them to the line that we formed with the previous fold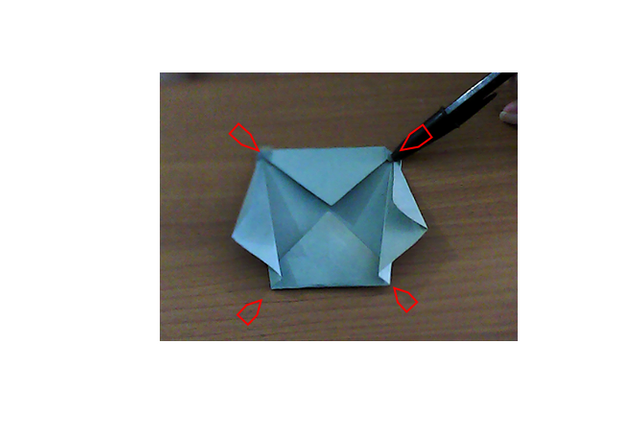 Doblar las cuatro puntas hacia dentro para redondear un poco la cara del hipopótamo
Fold all four ends inward to slightly round the hippo's face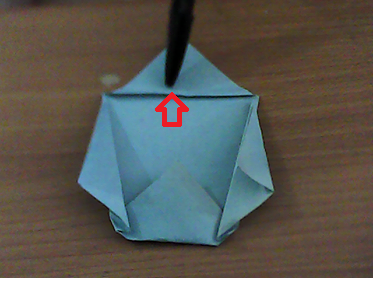 Tomar la punta del lado más ancho y realizar un pliegue hacia fuera aproximadamente de 1/2cm como se ve en la imagen
Take the tip of the widest side and make a fold out of approximately 1 / 2cm as seen in the image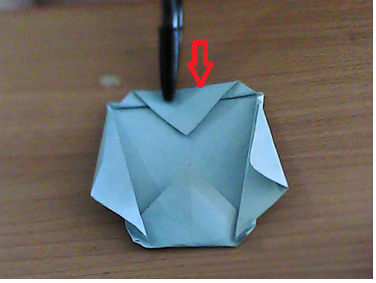 Doblar nuevamente en la misma zona pero esta vez hacia dentro
Fold again in the same area but this time inwards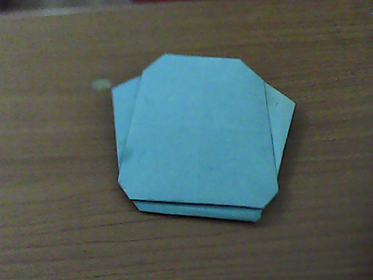 Dar vuelta a nuestro trabajo y veremos la cara ya terminada
Turn our work and we will see the finished face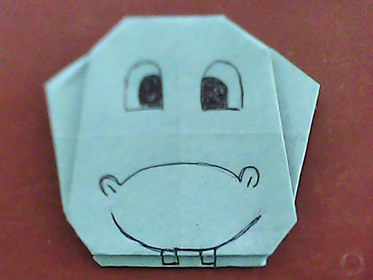 Dibujar ojos, nariz y boca para culminar nuestro trabajo
Draw eyes, nose and mouth to complete our work
Las fotografías fueron tomadas con mi cámara portátil marca klom
The photographs were taken with my klom portable camera
Gracias por su visita
Thanks for your visit