---
The sausages are delicious, for my part I love them with salty bread. However, sausages in gravy can come in handy for a quick lunch that kids will love.
Another of the benefits of this dish is that we can easily and secretly make our children eat dressings or herbs with pleasure. Lets go cook.! 👩‍🍳👩‍🍳
---
🥄🥄🥄🥄🥄🥄🥄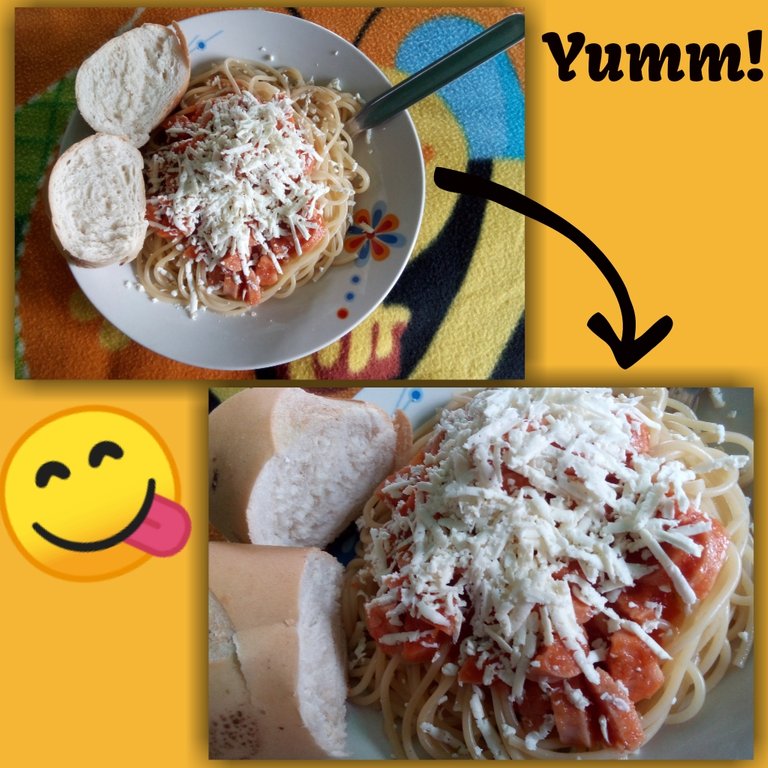 ---
🥄🥄🥄🥄🥄🥄🥄
Ingredients:
5 sausages.
3 garlic cloves.
1/2 onion.
1/2 paprika.
4 tomatoes or more.
8 sweet peppers.
Vegetable oil with onoto.
Salt and sugar.
---
🥄🥄🥄🥄🥄🥄🥄
Preparation:
We will take the sausages and cut them to taste. See figure 1. Aside, in a saucepan we will have the oil with onoto and the crushed garlic cloves. We will bring it to a simmer. See figure 2. When it is stir-fried and gives off the accentuated smell of garlic, add the sausages that we have previously cut. See figure 3.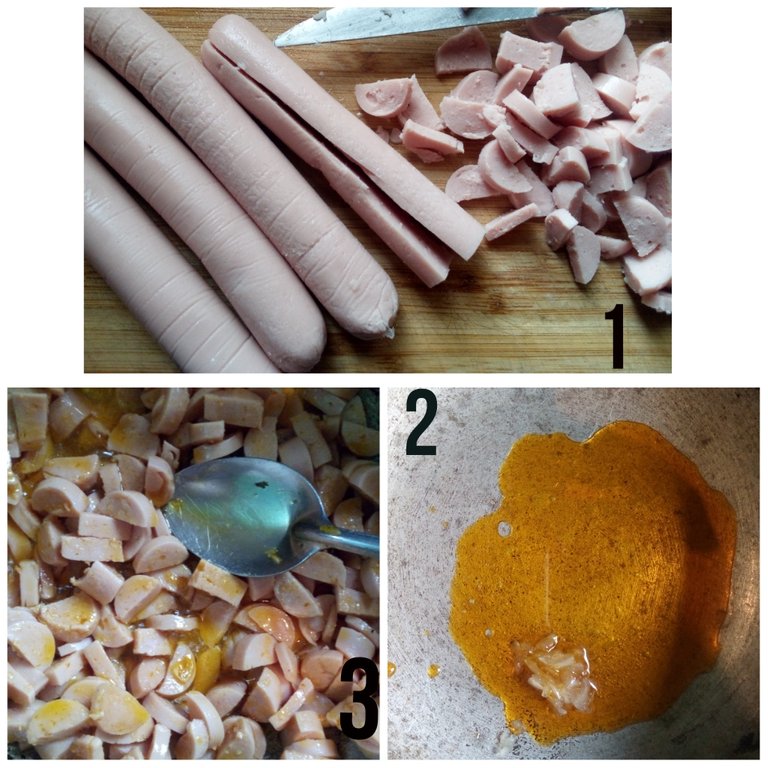 Besides, we will wash the herbs and vegetables. See figure 4. We pass this through the blender and add salt. Remaining a mixture as in figure 5. We add this mixture in the saucepan where we have the sausage. See figure 6. At this point, we adjust the salt and add a little sugar. Cover the saucepan for a few minutes and wait for it to come to a boil.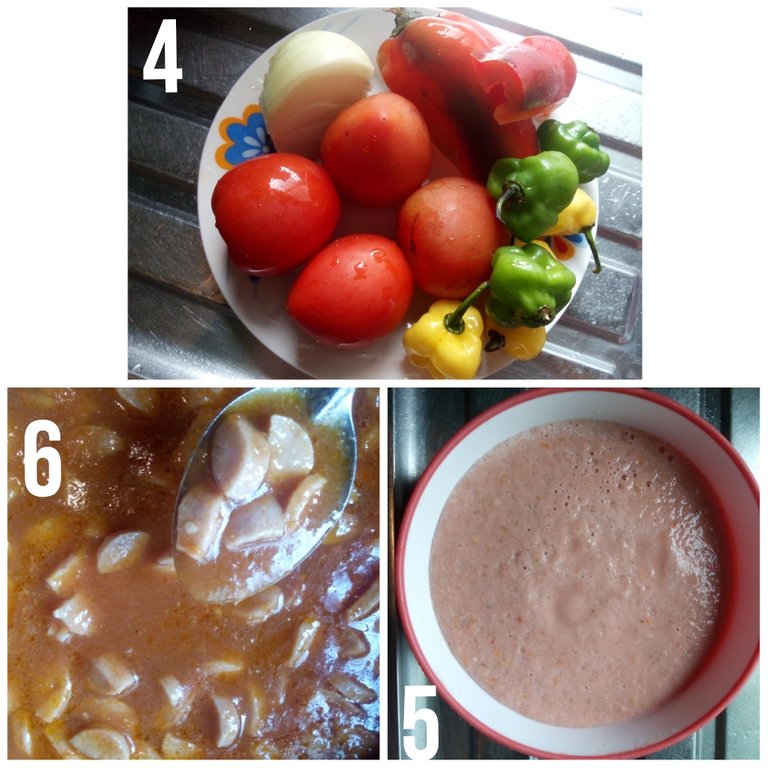 ---
🥄🥄🥄🥄🥄🥄
To complement the dish, I have prepared a separate spaghetti, grated cheese, and sliced ​​salty bread.
---
Take a look: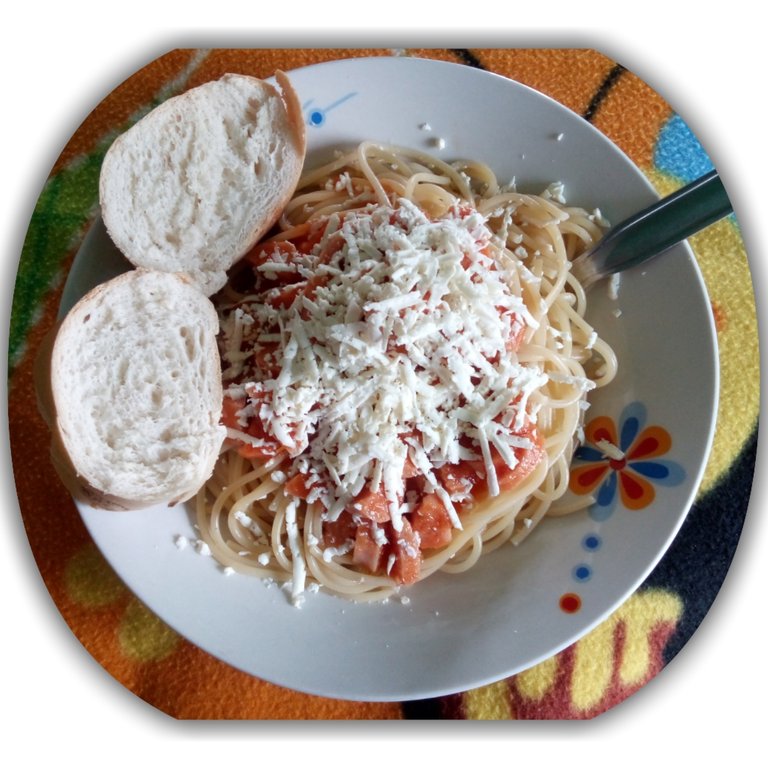 ---
In a very personal way, I really like this recipe. It is delicious and not complicated to prepare, so expert or not; you can delight your children and other family members. 🤗🤗