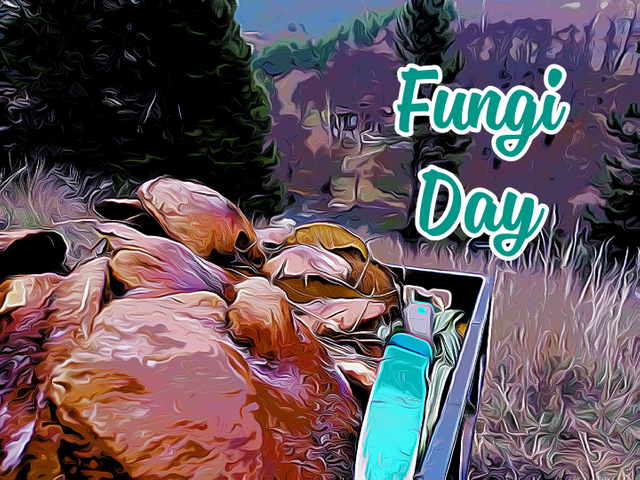 ---
About a week ago I committed myself to make the most out of the pellet stove in the house where I'm living. Since it's usually on, it has the potential to be a great tool for dehydrating all kinds of foods and herbs.
Thanks to the cold weather, pine mushrooms are still abundant in this area. They preserve themselves literally because they are frozen, which is a nice thing because otherwise, they would have rotted already.
Despite the 4°C (40°F) and the snow beginning to fall, I went out to forage some because the last harvest had already been dried up and stored. I wasn't willing to see the stove sending out all that heat and have nothing taking advantage of it, so off into the cold it was.
---
---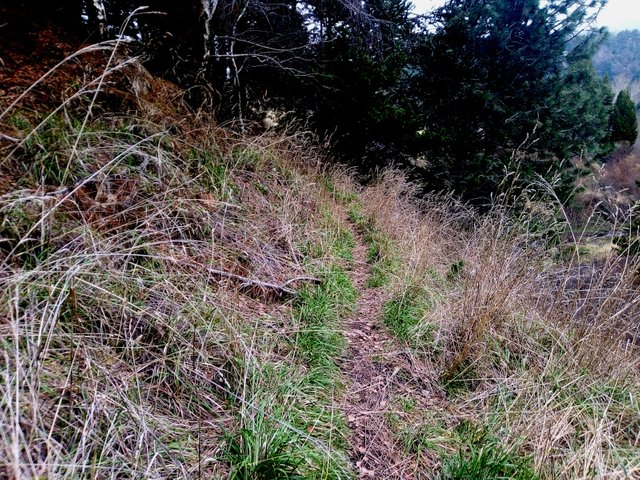 Heading into the forest. Trying to walk fast to shake off the cold.
---
---
While crossing the river I saw some stalactites on those crossing branches.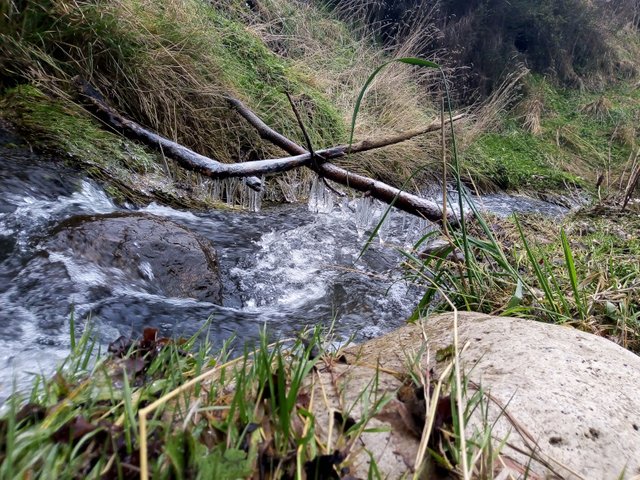 ---
---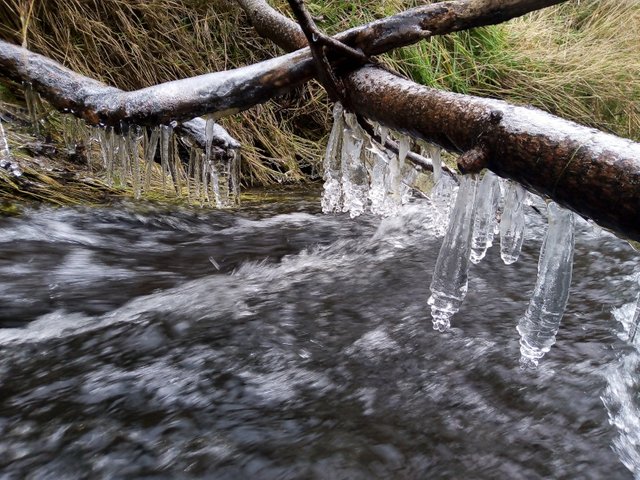 I know this was supposed to be a post about foraging but common, isn't this beautiful?
---
---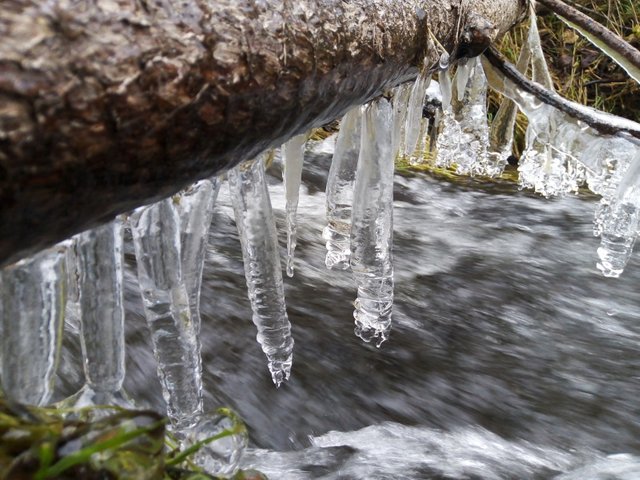 One more pic for the road.
---
---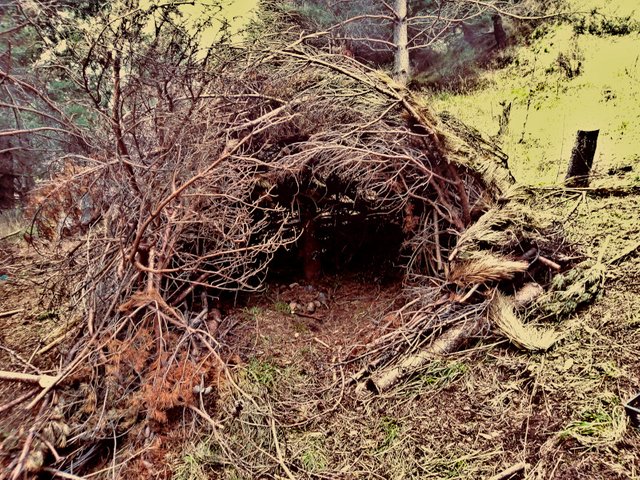 I stopped by a little shelter my partner's daughters and I made a while ago. It has resisted heavy rains and some snow. Not too shabby...
---
---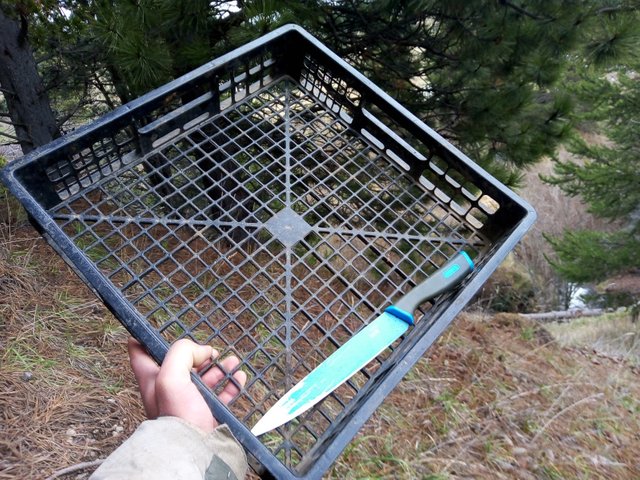 Ok, time for action. Let's start this foraging already!
---
---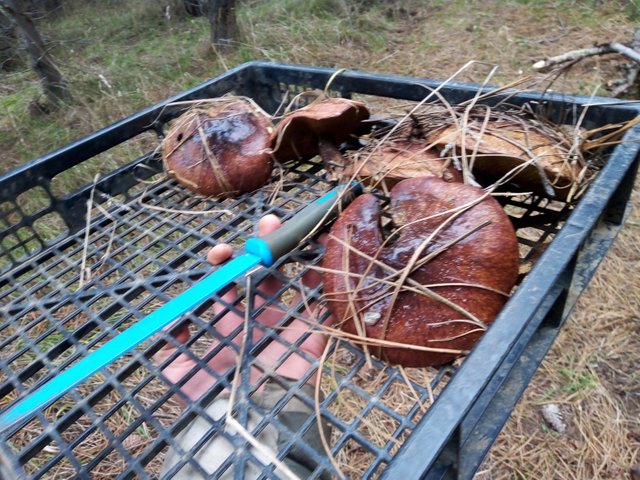 Well, I've had days when it takes a few minutes to fill up a tray. Guess this wasn't one of those days... A lot of the shrooms were already rotten, but I insisted.
---
---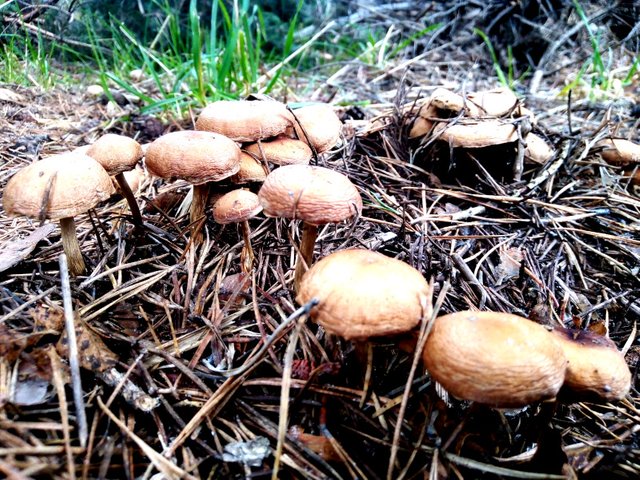 Can't help marveling myself at the diversity of fungi while I walk through the forest. I would really like to know all about them, which are edible, which are medicinal and which are toxic. My gut tells me this information will reach me in due time.
---
---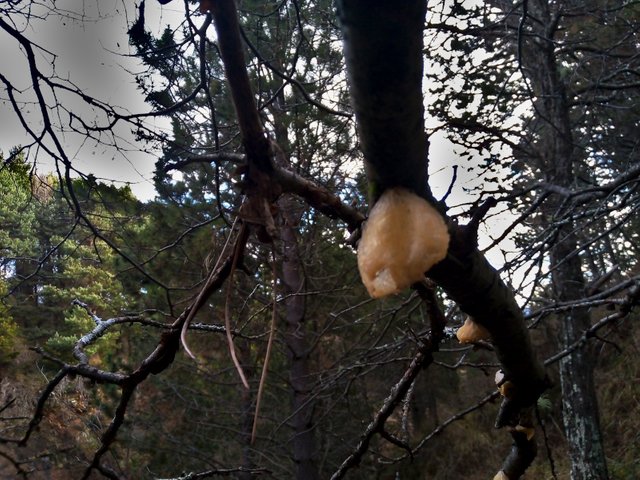 Ok, sorry if I constantly stray from the main mission but I kept on running into these weird mushrooms I had never seen.
Not only had I never seen this species, but this is the only specimen I have ever witnessed. It kind of looks like a bell shape with slimy appearance.
---
---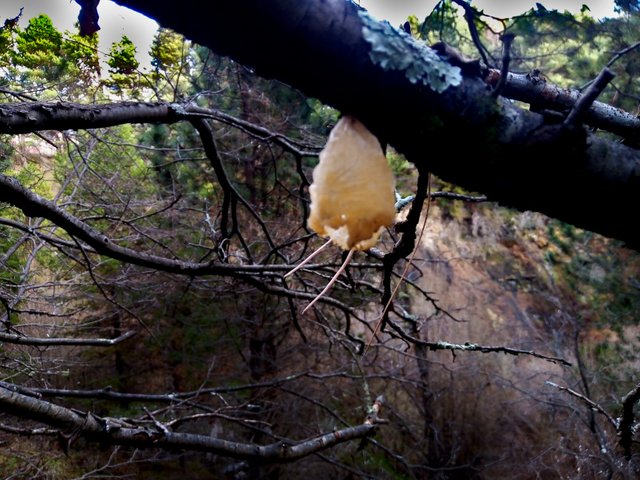 Another shot to help potential identifiers give out names.
---
---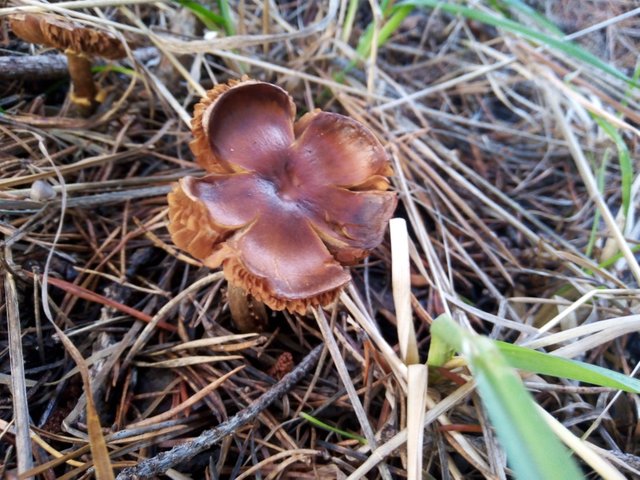 This one was really beautiful, kind of looks like a flower. Below there are more pictures in case someone can identify it.
---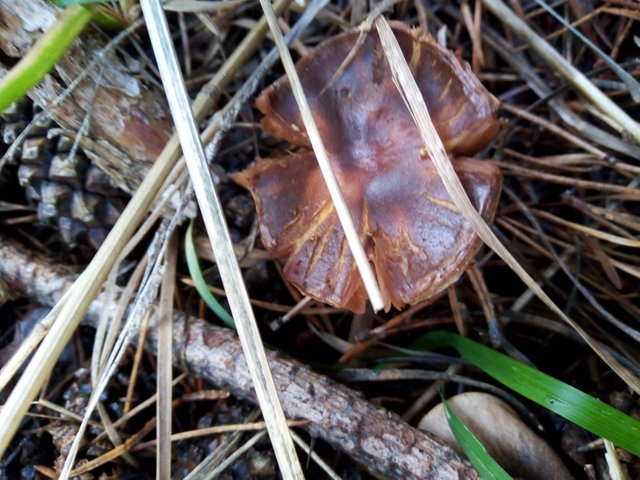 ---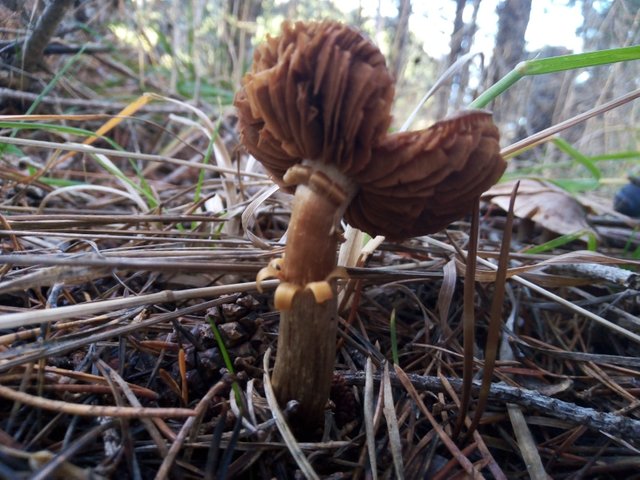 ---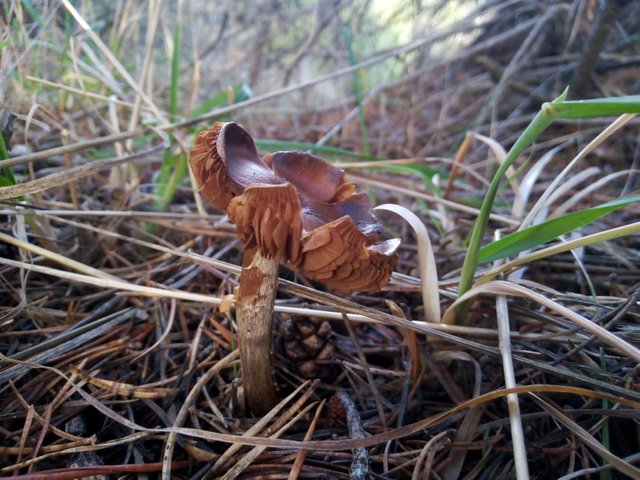 ---
---
Look at that completely frozen dude! Jeez, I'd forgotten how cold southern Chile is!!
---
---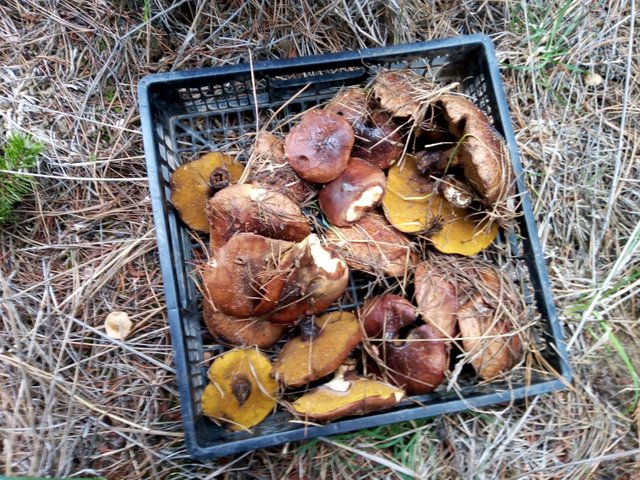 Starting to find a few more...
---
---
---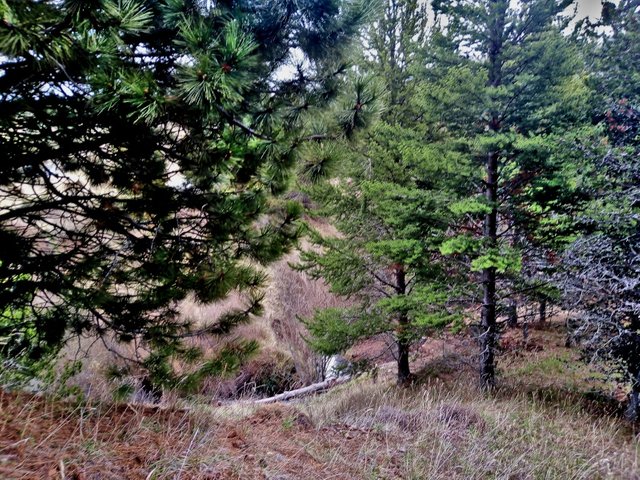 While I walk through the woods I tend to think a lot about how rich the land is. I question why we still keep buying at the supermarkets and feed the cruelties of capitalism. I also try to let go of these thoughts as they poison the beauty of the moment. Once I realize there isn't much I can do about humans and their addiction to comfort I just come back to my breathe and thank for the beautiful life I've been blessed with.
---
---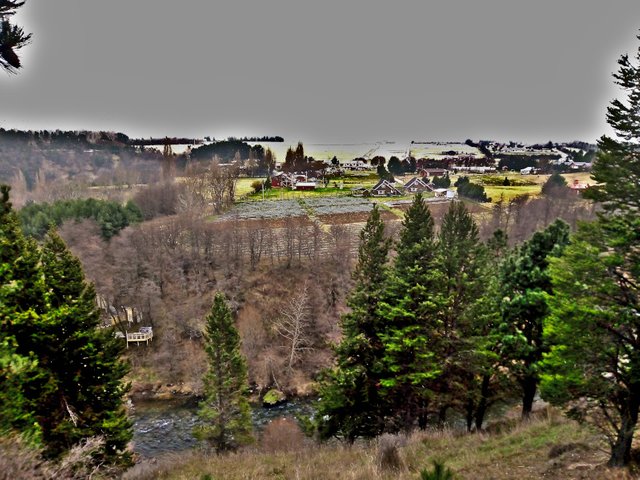 Sat down for a while to enjoy the scenery. I think I overdid it a bit with the photo editing here but looks nice nonetheless.
---
---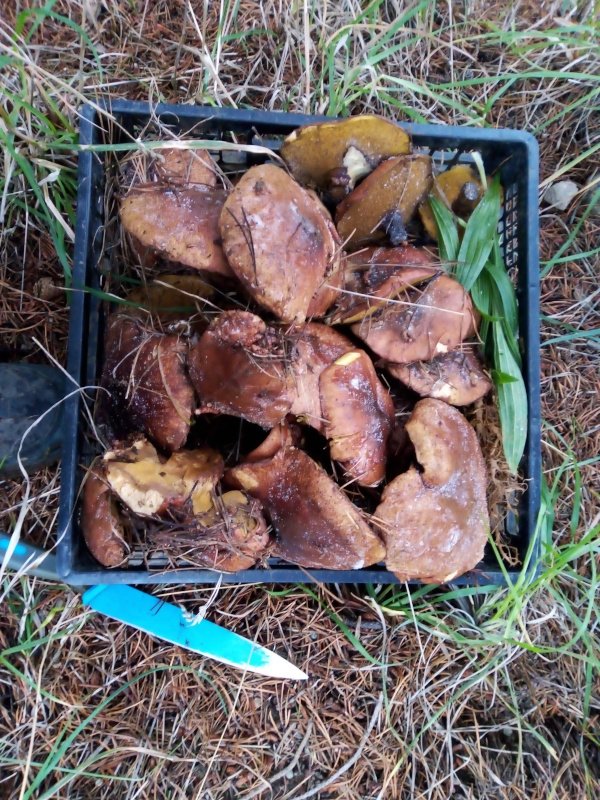 Now that's what I'm talking about! Pretty nice harvest, don't you agree? It was a bit heavy to carry back home, which I see as great exercise 💪.
And a great view to celebrate it. The moment had a big "thank you" all over it:
---
---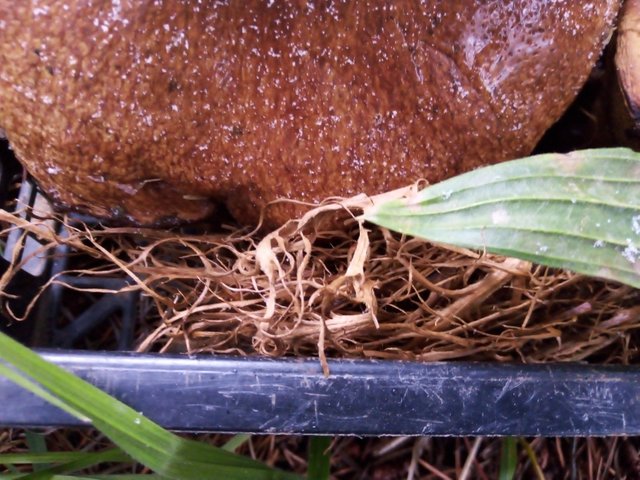 I found this fiber in the remains of a plant known as chilean rhubarb or giant rhubarb (gunnera tinctoria). I don't know about you, but I found it slightly resembles tobacco and I intend to try smoking it. Maybe I can mix it with tobacco and get a nice flavor out of it.
---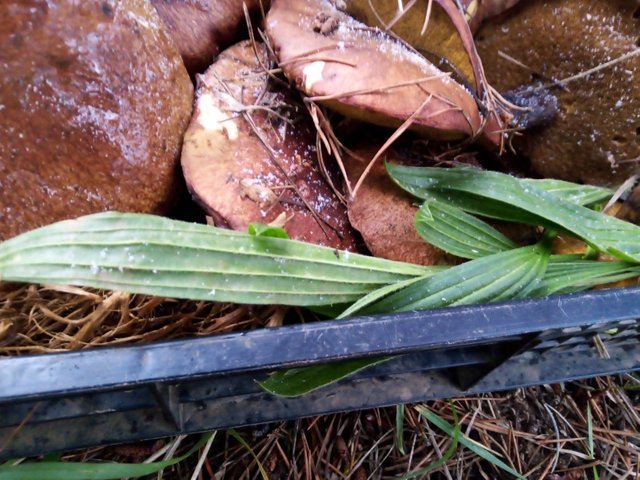 A lot of you are probably familiar with this plant, plantago lanceolata, known as Buckhorn, lamb's tongue or English plantain. It has a long usage for respiratory affections so I'm thinking it's a recommended plant to have during these times of Covid-19.
---
---
I was meaning to go out again and scavenge a burned-out house where I wanted to find more planks for my small greenhouse project, but the cold got the best of me and I decided to call it a day.
Instead, I chopped up a pumpkin that was starting to rot and some potatoes, put it all in the blender, and enjoyed this creamy, delicious soup.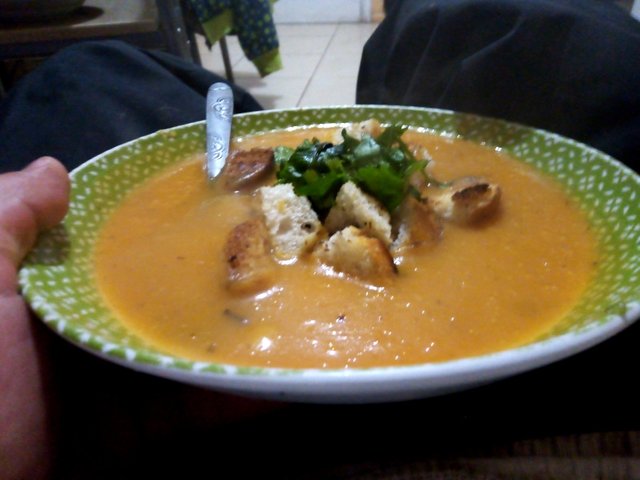 Now for the drying process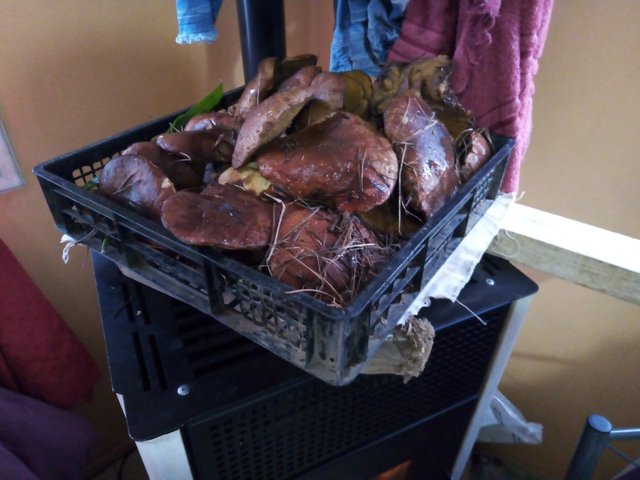 I let them unfreeze over the stove for a few hours.
---
---
Then I peeled them like this:
---
---
After they're peeled I let them dry over some cloth on top of the inverted tray: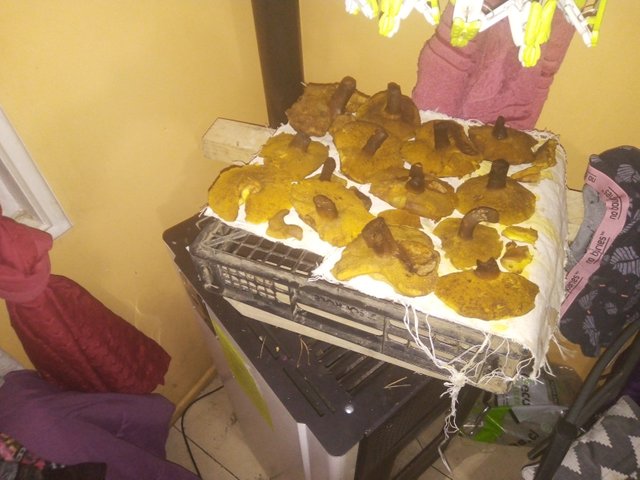 ---
---
After being a few hours there they get a bit more solid and you can chop them up into smaller pieces so they dry faster. This is what they look like once they're ready: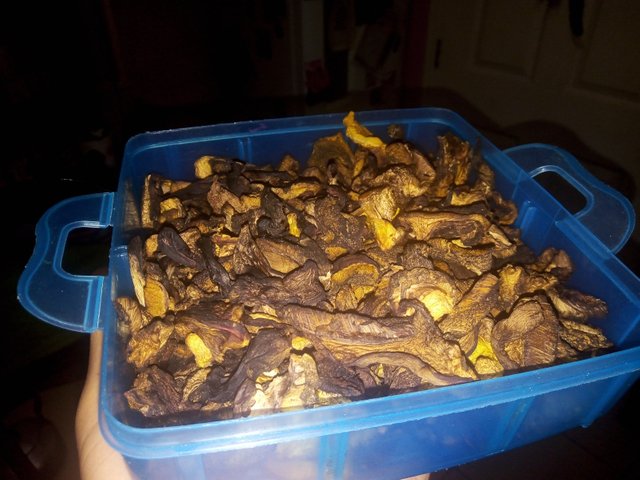 ---
---
And that's it! If you got this far I hope it has inspired you to go out into Nature and enjoy it's wonders. I'll try and find the moment to post some recipe with these. For now I'll leave a pic of this vegan pizza a friend and I made with these delicious mushrooms: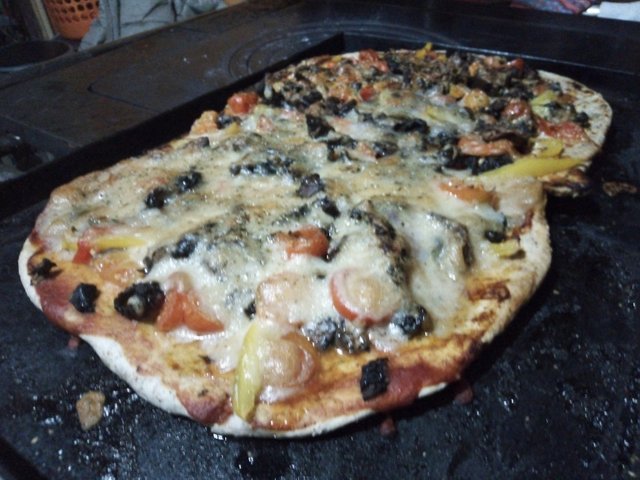 ---
---
Stay blessed!
---
---

Join The Best Natural Health Community on Hive

Creating Abundance on Hive