In past days, I talked about the benefits of eggplant, I also commented that he substituted butter for eggplant cream, by the what user @artemislives told me, that when will prepare eggplant cream, make a post to show you how I did it.
Yesterday I went out to do my shopping and I chose some aubergines to make my cream and at the same time I took a photos to show you all how this rich cream is prepared.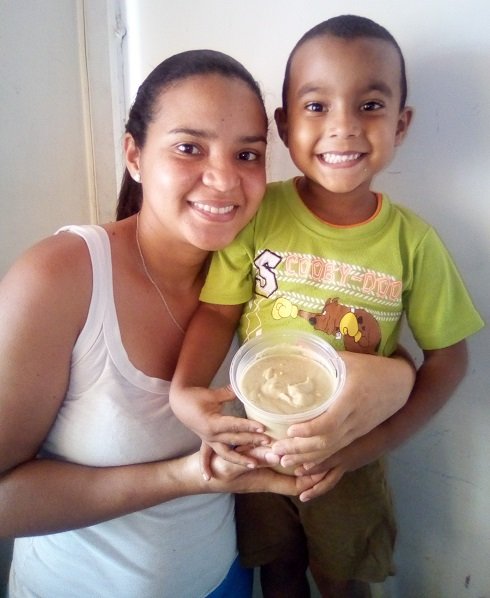 The ingredients are as follows:
1 kilo of eggplant.
Garlic.
Salt.
Vinegar.
Vegetable oil.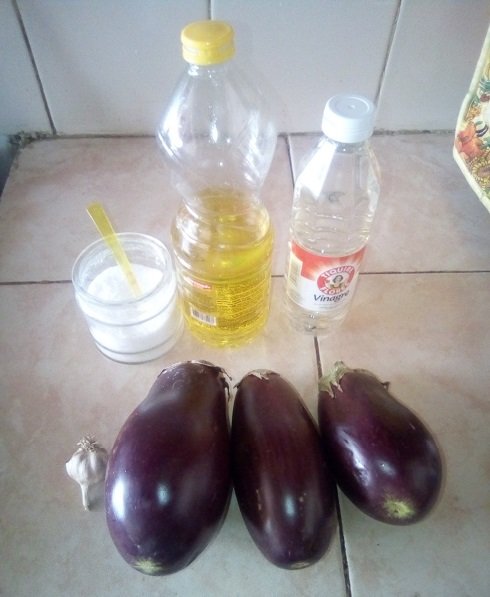 Step by Step.
We wash the eggplants and roast.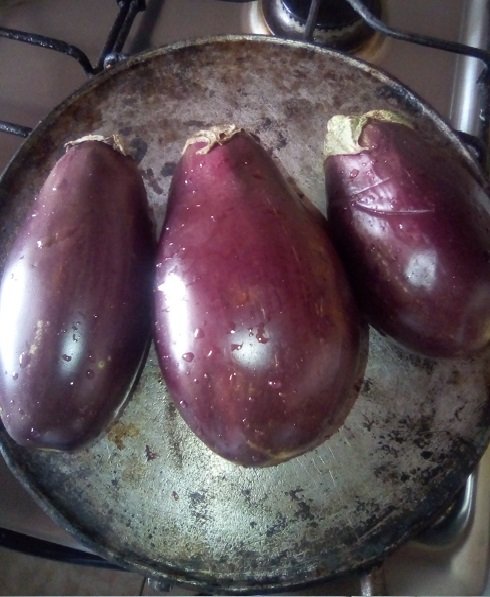 While cooking, we rotate the aubergines and make several holes with a fork.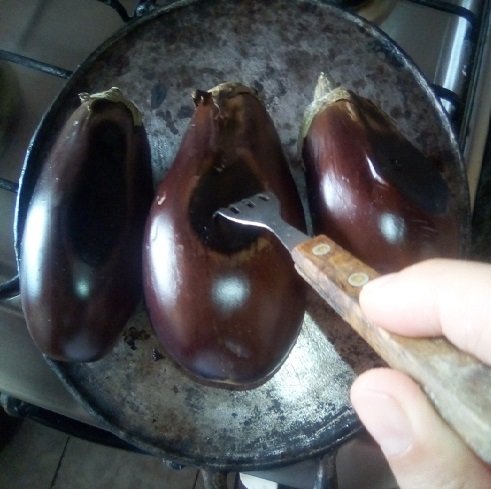 Once the aubergines are fully cooked, turn off the heat and let it steep.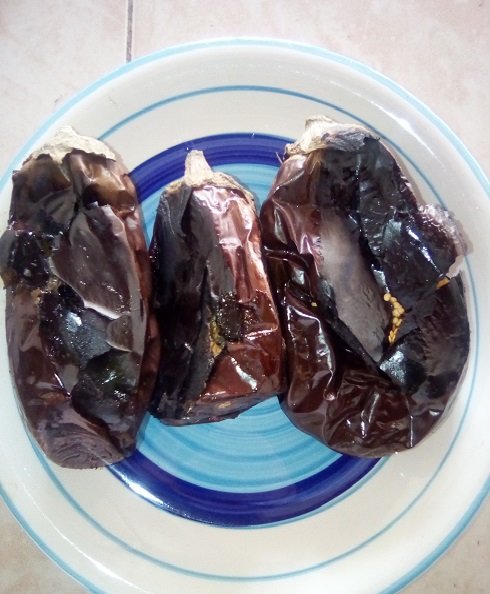 After they are cold, we open the aubergines and with a spoon we take out the inside and add it in the blender.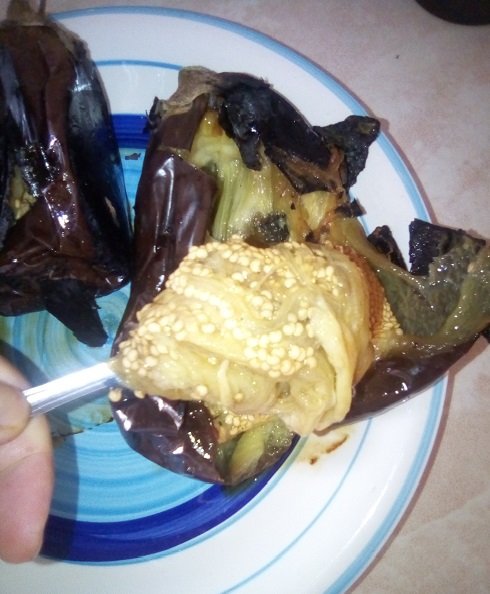 Later, we add salt to taste, half a cup of oil, 10 garlic cloves and mix. If you notice that everything is not liquefied, add a little water or oil.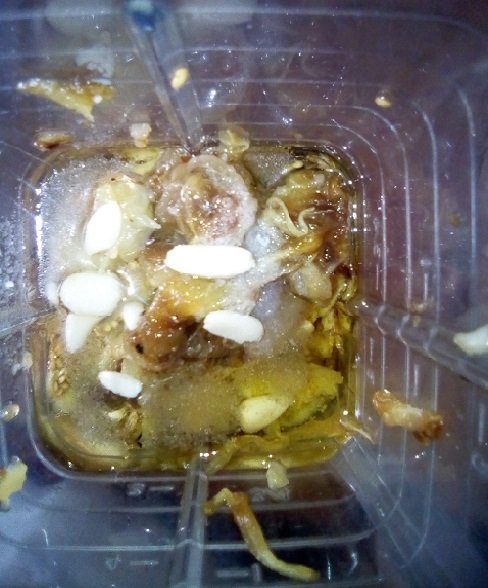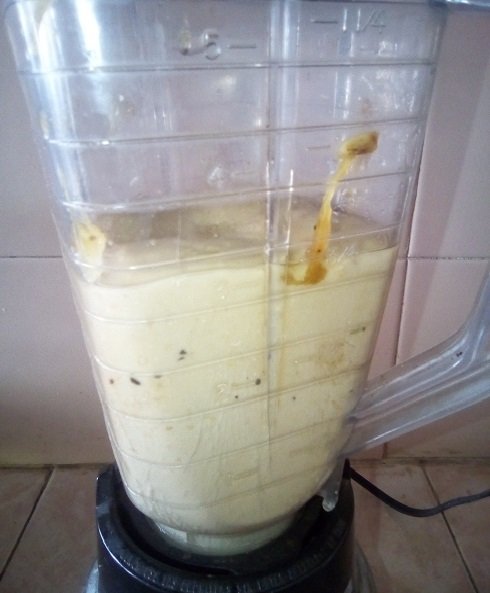 Then add 3 tablespoons of vinegar and liquefy again.We test and add salt if necessary.
The secret of eggplant cream is that garlic gives a spicy flavor and vinegar a citric flavor. Therefore you have to try and add these ingredients until you get these two flavors.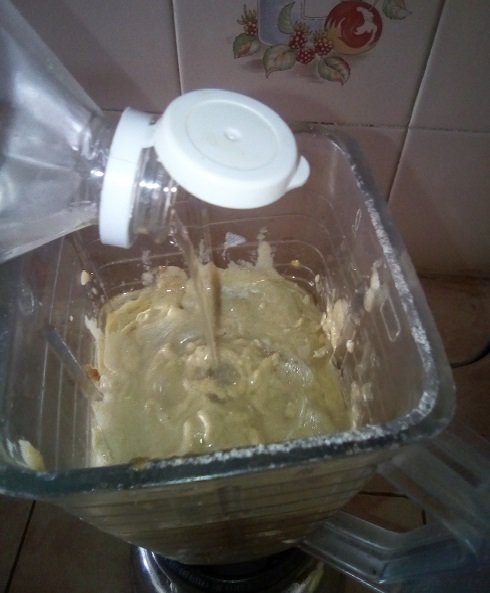 We empty the mixture into a container and take to the refrigerator.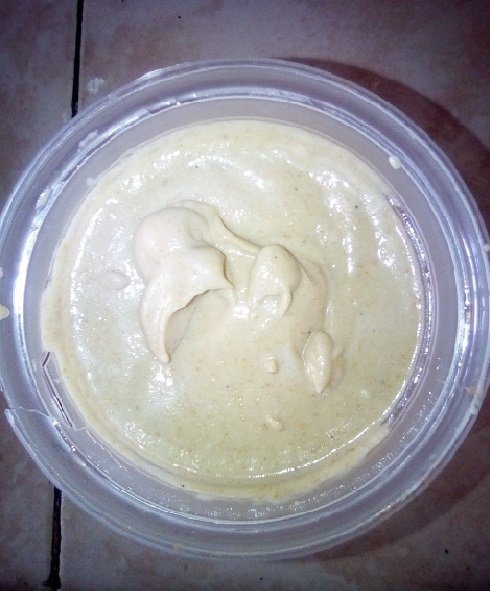 In this way we obtain our eggplant cream. It is ideal for any occasion and we can accompany it with, casabe, biscuit and bread, it is a very tasty appetizer.
I confess that I did not like eggplant, but once I started trying the cream, I started to like it and nowadays I like eggplants in antipasto, baked, fried, etc.