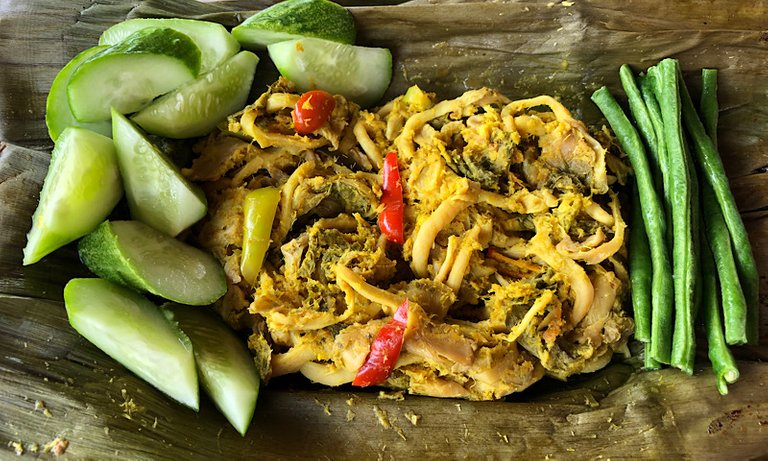 Today I have another Ital recipe made from mushrooms and lemongrass. I like this very much because it has holy basil. 🙏
I like holy basil when I eat it because I feel it in my nose. Normally this food is made with small fish or pork and mushrooms, but I make it Ital because my family eat Rastafari diet in Suriname.
I hope you all enjoyed with my recipe.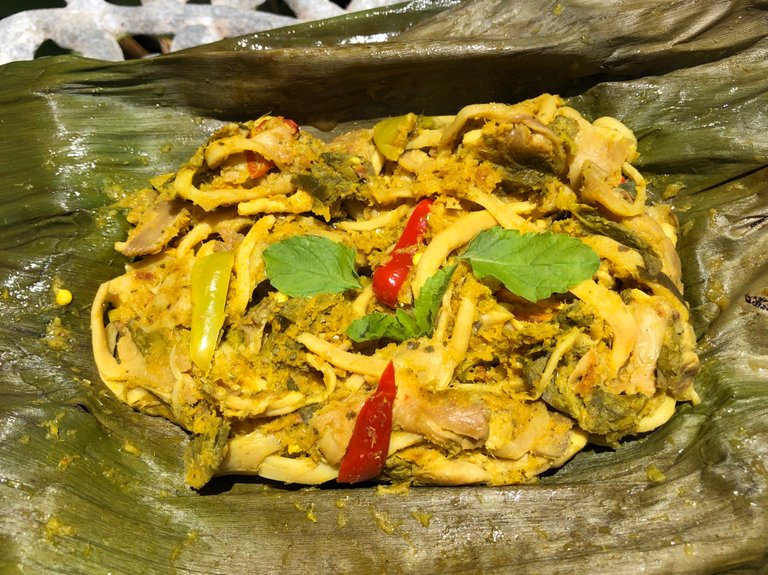 👩‍🍳 Stuffed Banana Leaves (Ital) Recipe 🔪
វិធីធ្វើកប់ផ្សិតបួស

Ingredients
100 grams mushrooms
2 lemongrass stalks
1 small piece turmeric
3 cloves garlic
1 small piece galangal
1 lime leaf
3 chilies or as you like
tamarind pulp to taste
1/2 tsp salt or to taste
1 tsp brown sugar or taste
1 tsp soy sauce
tulsi (holy basil) as you like
2 cucumbers
5 longbeans
Usually, I made this food with tamarind leaves but I not have it now, so I instead tamarind pulp.
Step 1

Grind lemongrass, turmeric, galangal, lime leaves, chilies and garlic, and tamarind put water a little bit grind it very well.

Slice mushrooms thin.

Step 2

Then put all ingredients in the bowl.

Step 3

Mixed up together very well.

Step 4

Then put it on banana leaves and fold to close.

Step 5

Then bake it or roast it.

Step 6

Baked it already.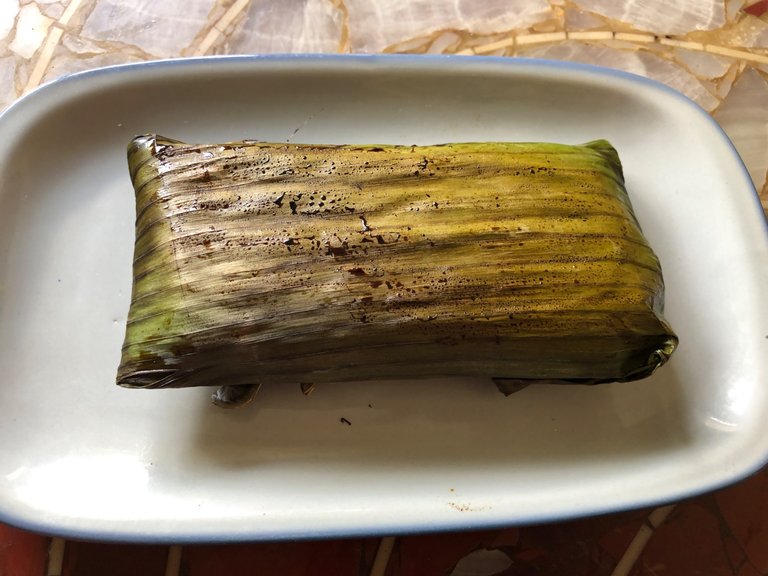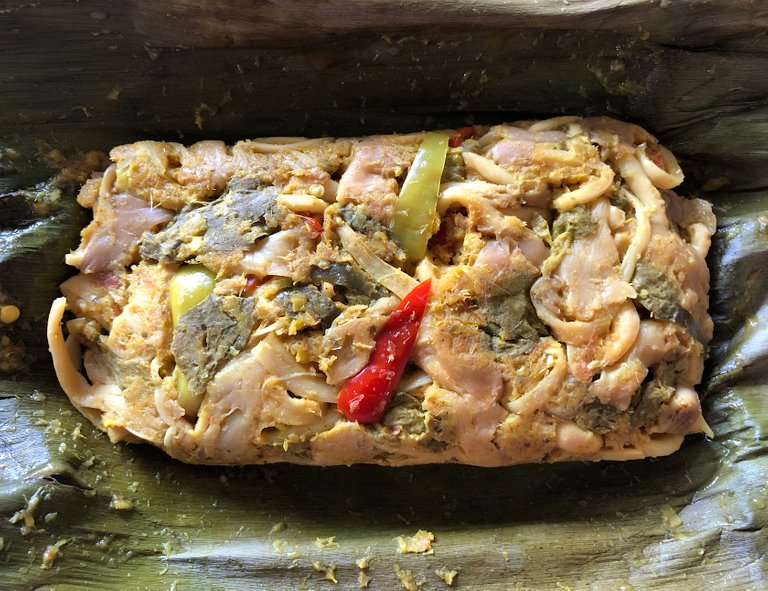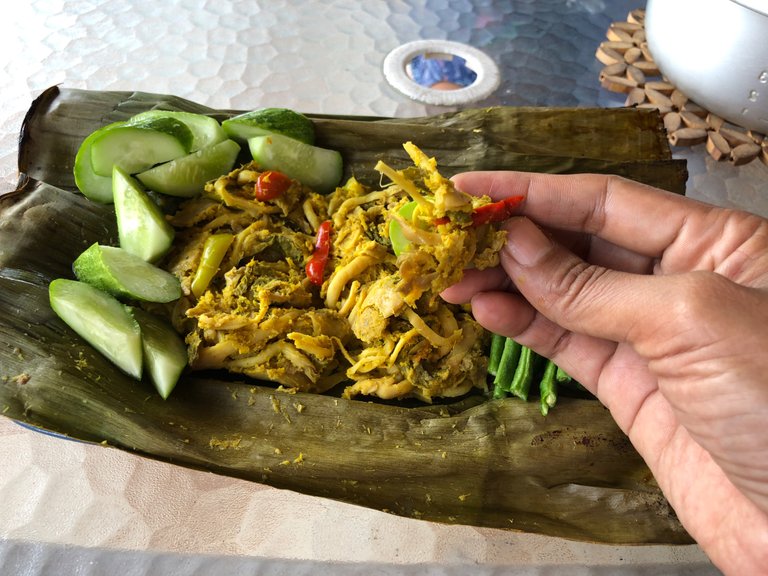 We can eat with raw vegetables all as you like it or you have them.
For today I have only cucumber and long bean. Have a nice weekend with everyone.

🙏 THANKS FOR READING 🙏
If you enjoyed this post, please upvote and reblog.