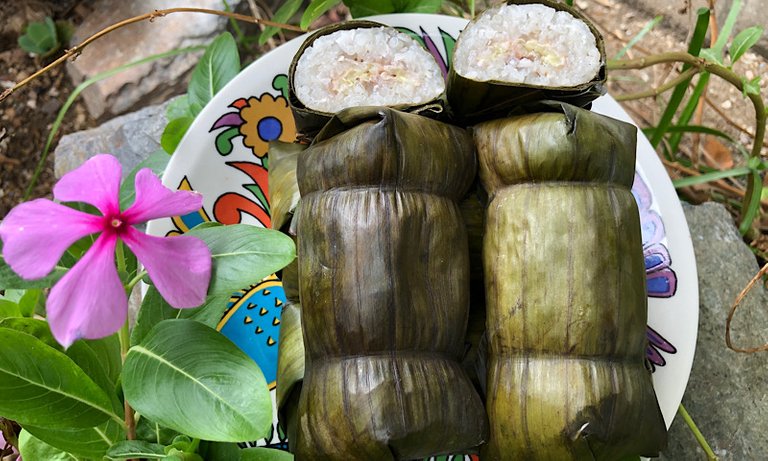 This is the first time in Suriname I made a delicious Cambodian dessert called Num Ansom Chek (Khmer Banana Rice Cakes).
It's a really delicious and natural dessert without sugar, but it's sweet from banana. I hope you all happy my #plantbased dessert recipe.
I think this dessert is delicious for all country that have coconut, banana, rice, and so easy to make in Caribbean same like Cambodia.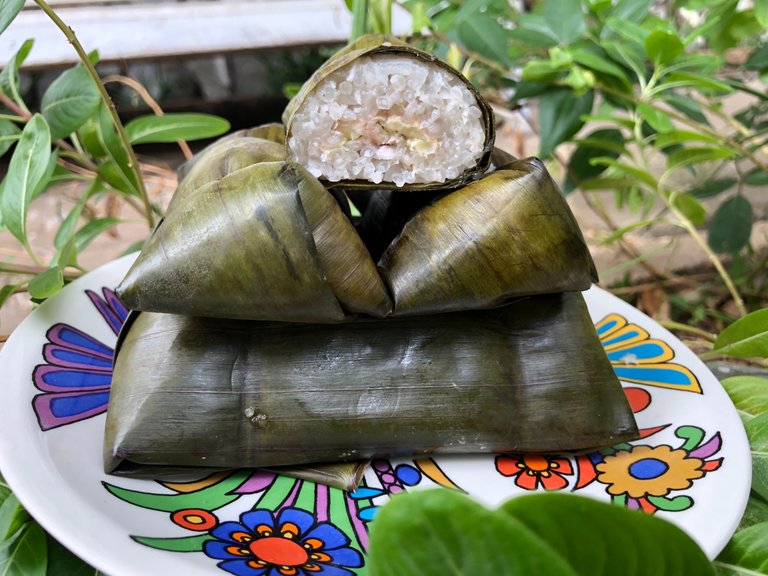 👩‍🍳 Num Ansom Chek (Ital) Recipe 🔪
វិធីធ្វើនំអន្សមចេក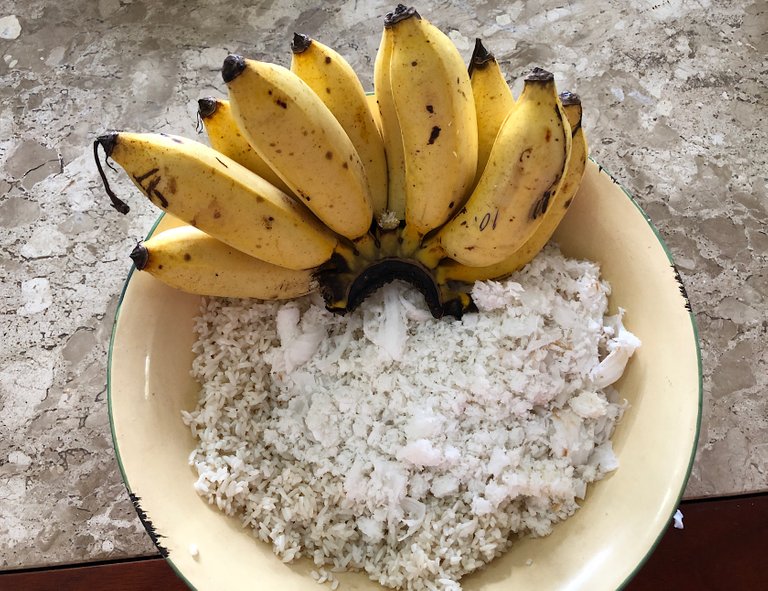 Ingredients
2 cups glutinous rice
13 bananas
1 cup coconut meat
1/2 tsp salt
banana leaves
Put glutinous rice water 2+ hours. This recipe some people use black bean or other bean and some not use also. For me I like eat with bean also but I not have it now.
Step 1

Wash glutinous rice and put coconut meat and salt mix up very well

Peel bananas.

Step 2

Then put glutinous rice on banana leaves and do it like this then put banana.

Step 3

Then do like this.

Step 4

Do like this.

Step 5

Do like this.

Step 6

Do like this.

Step 7

Do like this.

Step 8

After made it ready.

Step 9

Finally tie closed with string.

Then boil it 30 over minutes or steam it too, but it's a longer time to steam.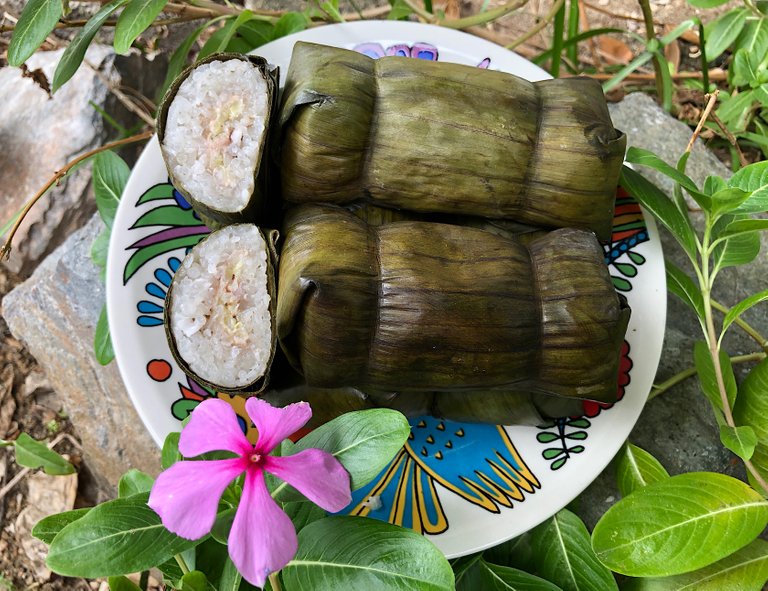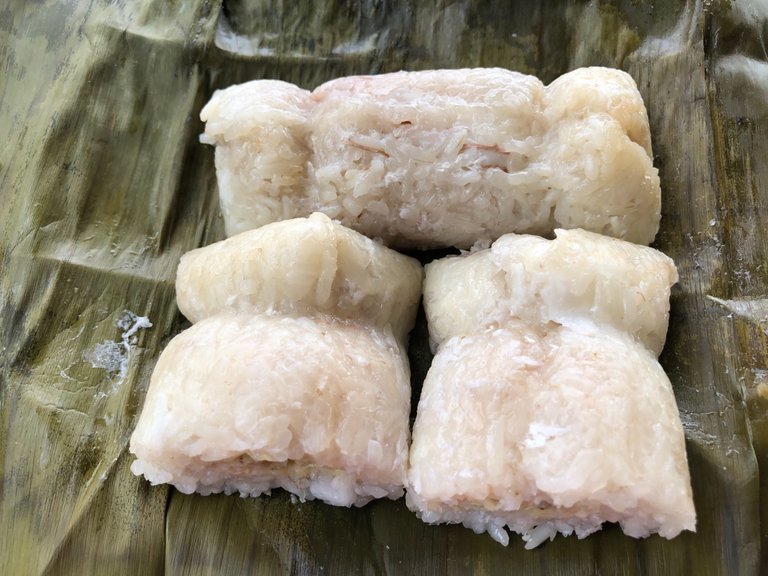 🙏 THANKS FOR READING 🙏
If you enjoyed this post, please upvote and reblog.