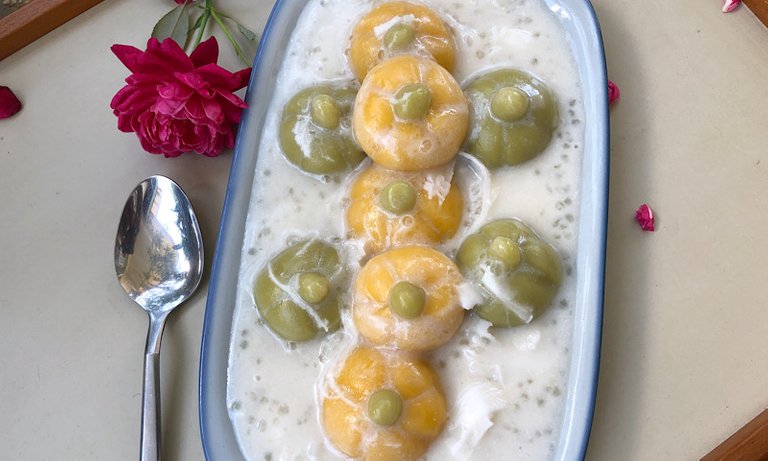 Today I have a dessert for "Qurator's Hive Top Chef : Pumpkin" this week is about pumpkin and this recipe is for you all.
I hope everyone enjoyed it and you are all well. This dessert I made to eat today and now my family eat already.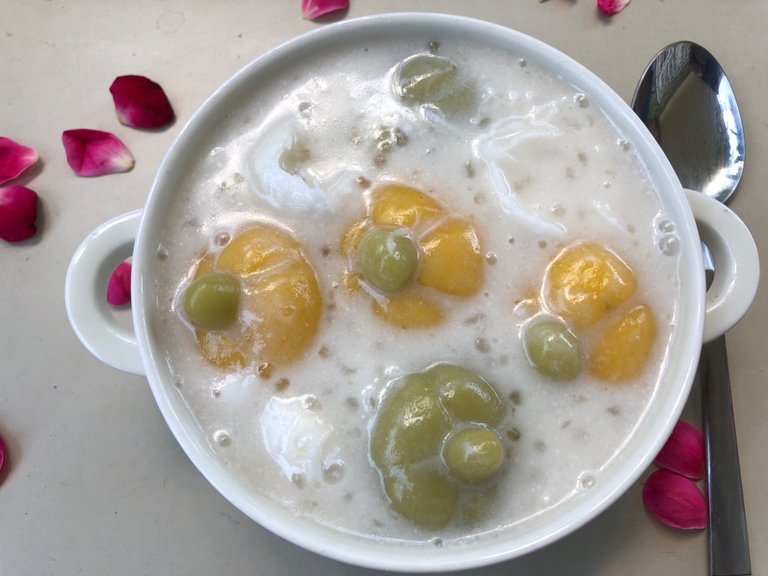 👩‍🍳 Pumpkin Dessert (Ital) Recipe 🔪
វិធីធ្វើបង្អែមល្ពៅរូបល្ពៅ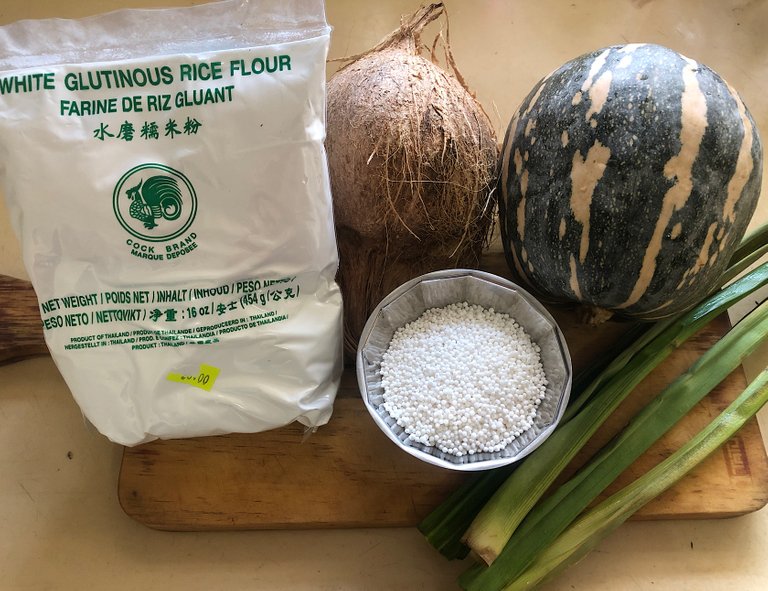 Ingredients
150g pumpkin
2 1/2 cups glutinous rice flour
1/3 cup tapioca pearls
1/2 of young coconut's meat
3 pandan leaves
1/2 cup brown sugar or to taste
2 cups coconut milk
1/2 tsp salt
2 cup water
Steam pumpkin.
Cut 2 pandan leaves, put 1/3 cup of water grind it very well, and only use it's water. Soak tapioca pearls in fresh water 5 minutes. Grate the young coconut very small.
Mash pumpkin very well with 1 1/2 cups glutinous rice flour, 1/4 tsp salt, and a little water.

Take 1 cup glutinous rice flour and 1/8 tsp salt, mix together, put pandan leaves water and knead it very well.
Do it like that.
Then do it like pumpkin.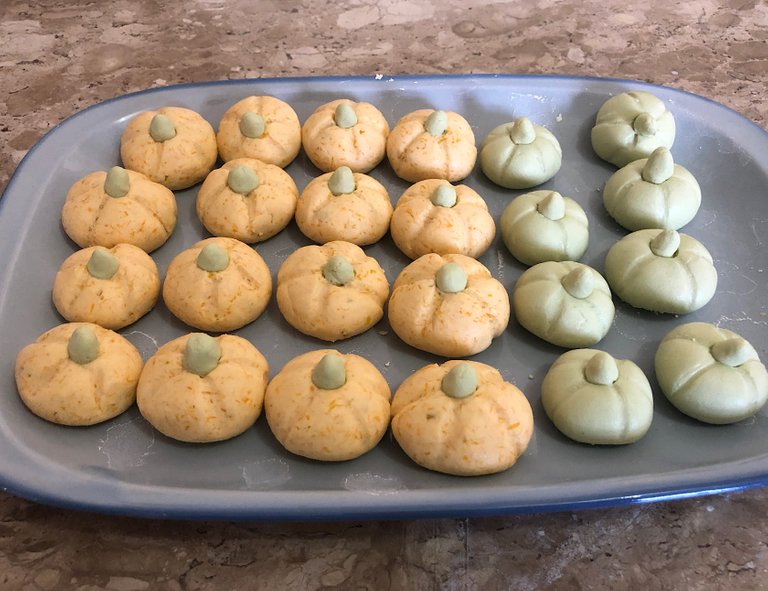 Old pumpkin and young pumpkin.
Then boil them and put in cool water.
Step 1

Boil coconut milk and 2 cups water, put 1 pandan leaf and 1/2 tsp salt.

Step 2

When it boils put sugar, young coconut and tapioca pearls, stir it and boil it little.

Step 3

Put pumpkin and boil it a little and to taste.

It's ready.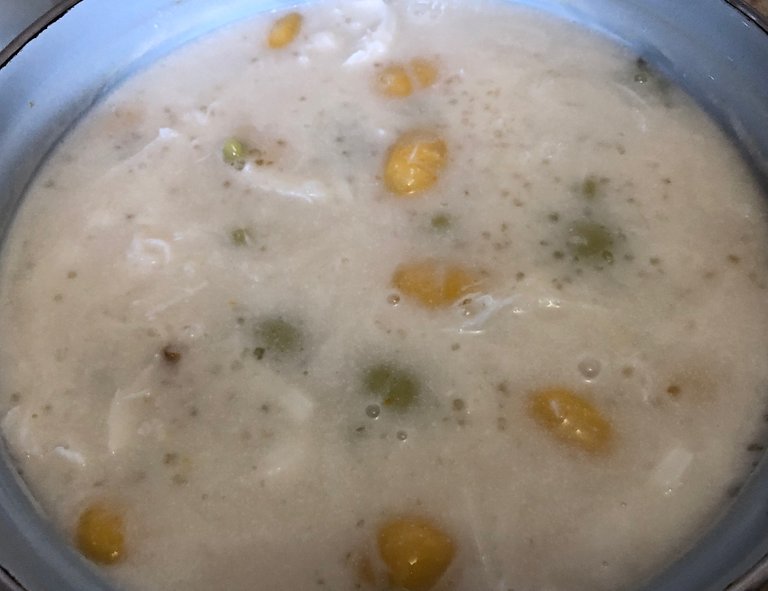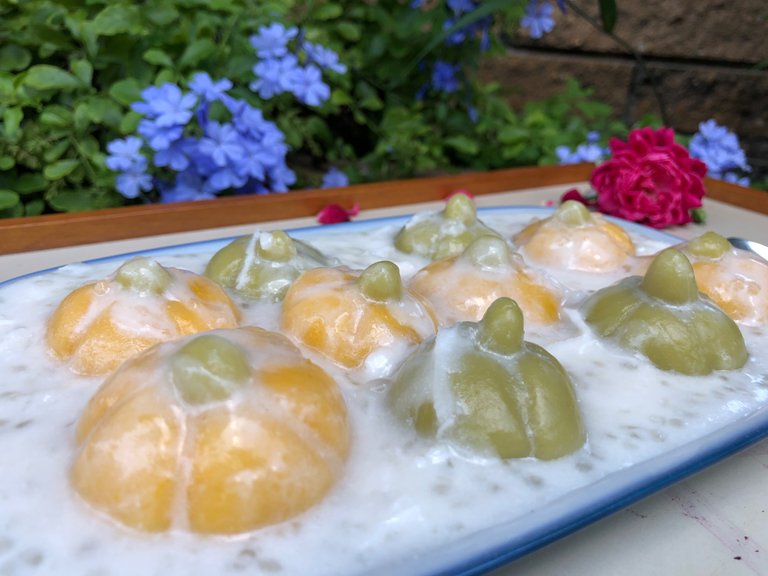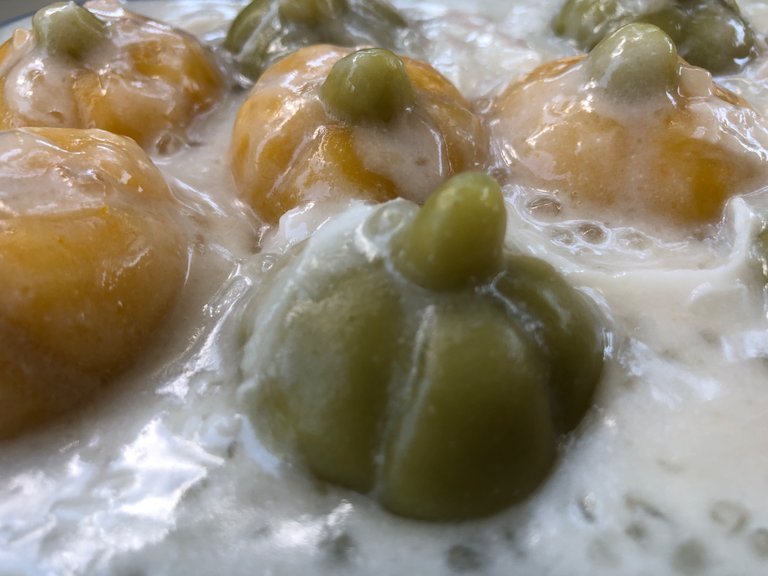 🙏 THANKS FOR READING 🙏
If you enjoyed this post, please upvote and reblog.