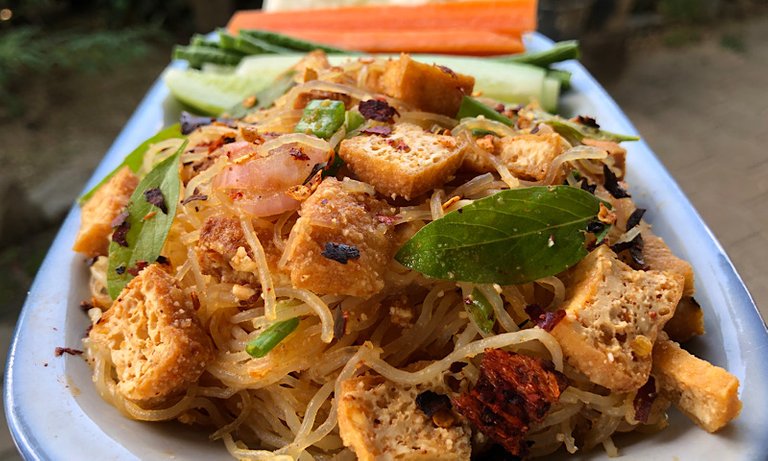 Today I made tofu larb with glass noodles for lunch. I wanted to share this #plantbased Ital Khmer recipe with you all.
I make larb very often but this is my first time to made larb with noodles.
It's really delicious and easy to make. If you want to know it tastes you need to make eat by yourself 😊. Normally this food made with pork or beef but I am an Italist vegan.

👩‍🍳 Larb w/ Glass Noodles (Ital) Recipe 🔪
វិធីធ្វើឡាបមីសួរតៅហ៊ូបួស

Ingredients
100g glass noodles
1/2 block tofu
crush dried chilies to taste
2 red onions or 5 shallots
3 cloves garlic
1 lime's juice or to taste
1/2 tsp sea salt
1 tsp brown sugar
2 tbsp soy sauce
4 tbsp toasted rice powder or as you eat
3 green onions
mint
basil
sawtooth herb
Boil glass noodles and fry tofu, cut.
Step 1

Cut red onion, green onion, culantro and garlic.

Put soy sauce, sugar, salt, lime juice and crush dried chilies stir it until dissolve.

Step 2

Then put garlic, red onion, green onion, mint, basil, sawtooth herb and sauce on glass noodles and mixed up together.

Step 3

Then put toasted rice powder and mixed together again to taste.

It's ready.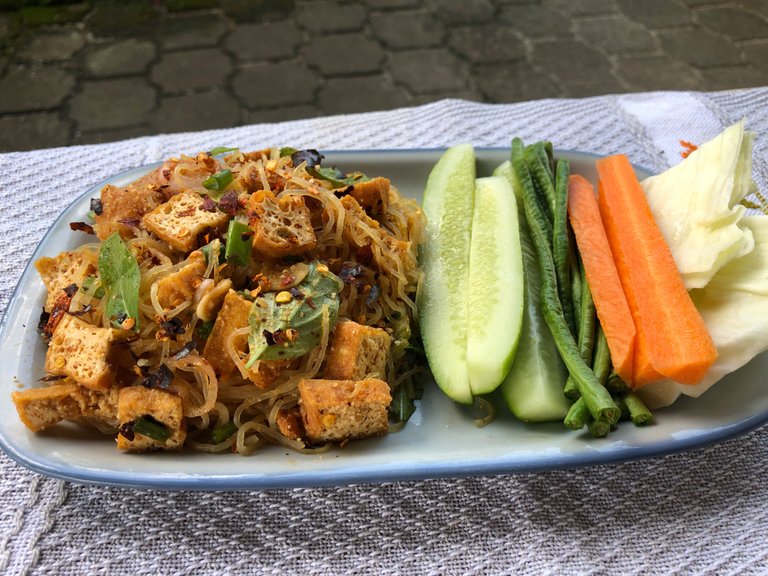 We can eat this food with cucumber, long bean, carrot and cabbage. Have a nice day everyone.

🙏 THANKS FOR READING 🙏
If you enjoyed this post, please upvote and reblog.