I decided to put a black forest in a jar ! Dessert a little kitsch, I think it takes quite a facelift like this…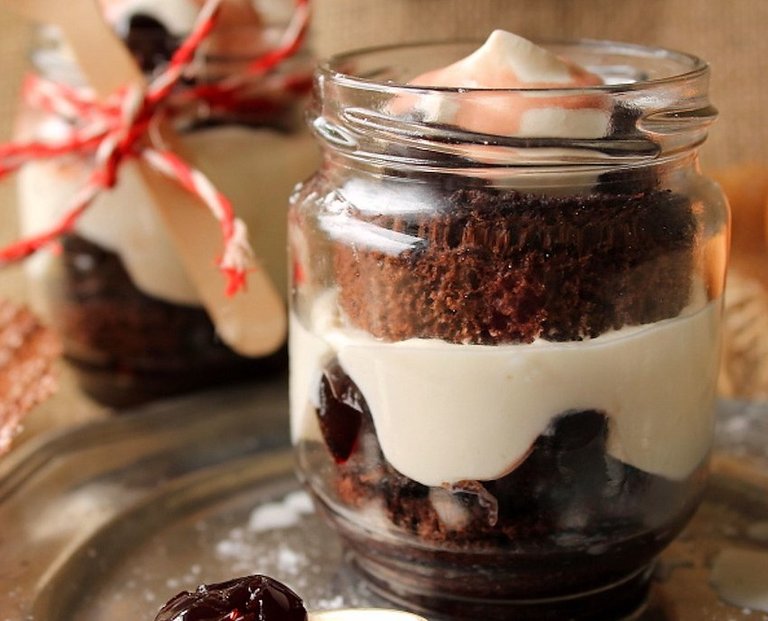 I liked the idea of ​​a small dessert in a jar not too big (tasty but not too !) but you can always make a giant if you like !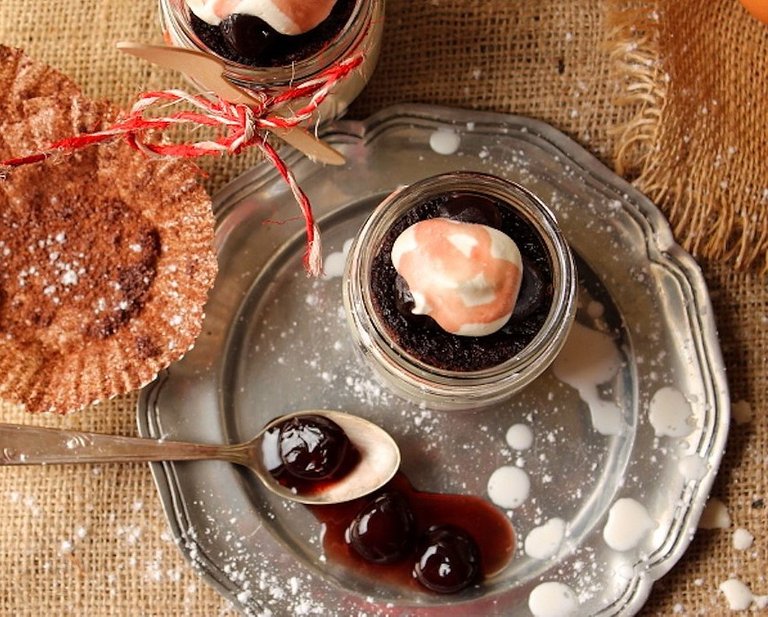 Recipe: Black Forest Cake in a Mason Jar
Ingredients (of 4)
15 cl whipping cream
10 g sucre glace
100 g Amarena cherries and kirsch cherries with their syrup
For the sponge cake chocolate biscuit
3 eggs
50 g sucre
18 g cocoa Amer in poudre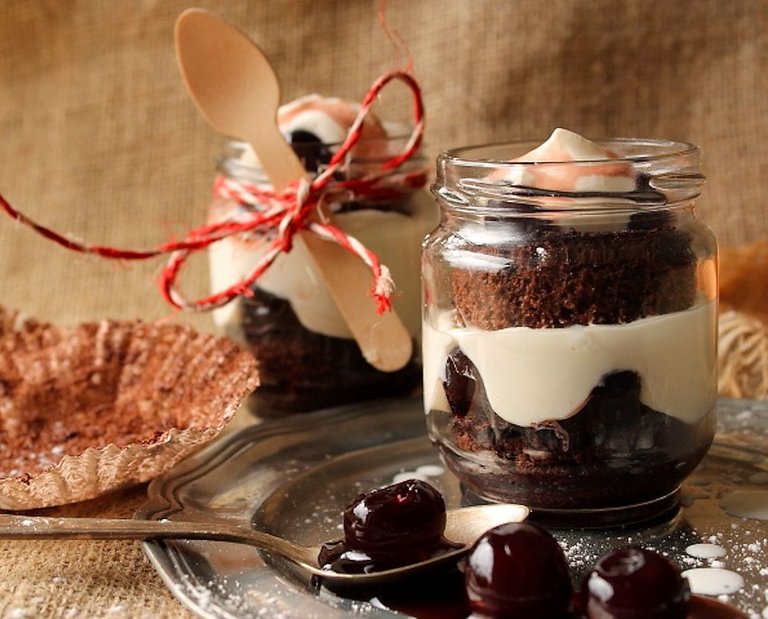 Preheat oven to 180 °.
Make the cake, why separate the yolks from the whites and beat egg yolks with the sugar until the mixture becomes pale and foamy. Gently fold in the cocoa mixture.
Beat the egg whites and then incorporate them into twice the yellow.
Divide the mixture into 8 muffin covered boxes.
Bake 15 minutes.
Meanwhile beat the very cold cream with the icing sugar to make whipped cream. Keep cool.
Once cooled, cookie piècez your sponge the size of your jars and place a sponge at the bottom of each jar. Top with cherries and syrup to soak the cake. Continue with a layer of whipped cream and repeat.
Enjoy immediately or store in a cool place.