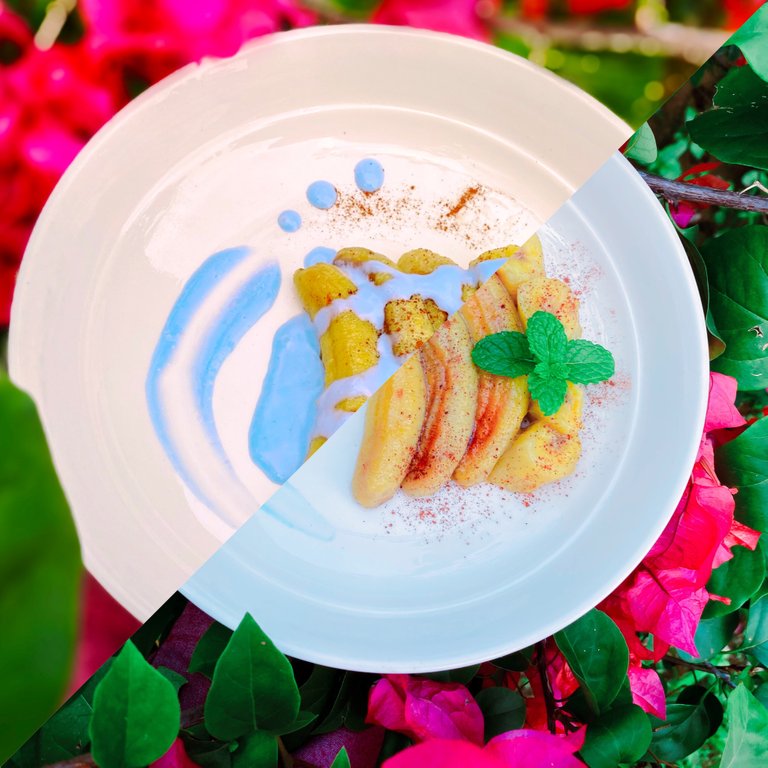 Humans are always creative. The boredom that exists in humans always makes humans want to create new things, want to feel new sensations.
Likewise in terms of creating food. Even with the same ingredients, we can produce several types or even many dishes.
So this time I will share 2 types of desserts that I make at one time.
---
Ideas Coming from Harvesting Butterfly Pea Flowers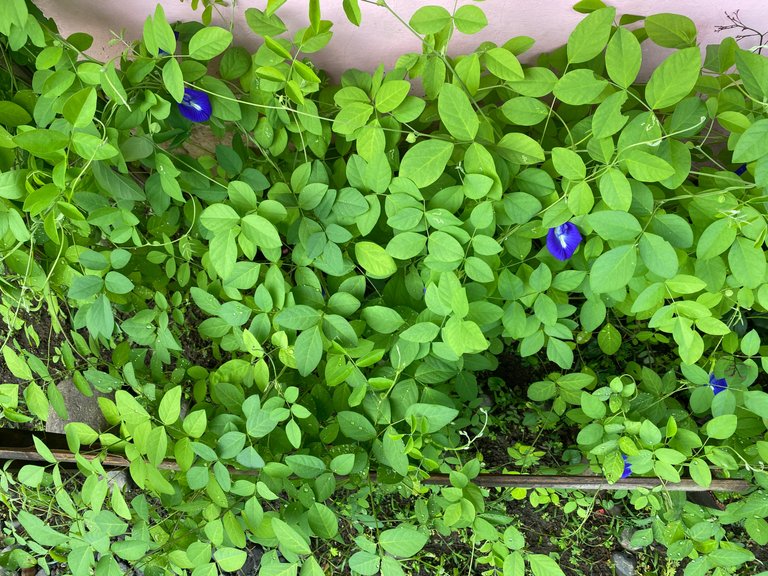 Every day I harvest the beautiful blue Butterfly Pea Water. I have a stock of flowers that are dry and ready to brew.
Then grew the idea in my coconut to create a blue sauce.
At first, I just thought the sauce was for plating, but later I thought of making the sauce have a better taste and texture.
So I add other ingredients to the sauce, namely cornstarch and thick coconut milk. It makes the sauce creamier and the texture is great for plating purposes or a delicious topping.
---
---
---
Simple Dessert Made from Bananas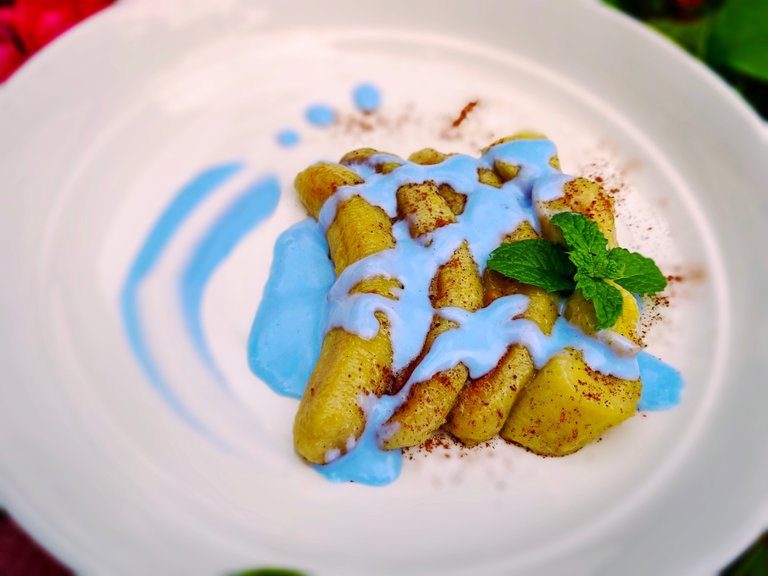 In previous blogs, I have shared step by step how to make it.

Fried banana without sauces. The sauces just for plating purpose.
---
Only from bananas, and a special sauce. The first choice is a dessert which is enjoyed without sauce.
Then, the different choices, which are enjoyed with a savory sauce from coconut milk, cornstarch, and butterfly pea flower water.
For the recipe and how to make the sauce, read here: https://peakd.com/hive-120586/@anggreklestari/how-to-make-blue-sauces-for-dessert-from-natural-dyes
For the second choice of dessert, here we enjoy the fried banana with blue sauce.
The taste will be very different from the first choice of dessert without sauce.
---
---
---
Sauce Creates Complete Flavors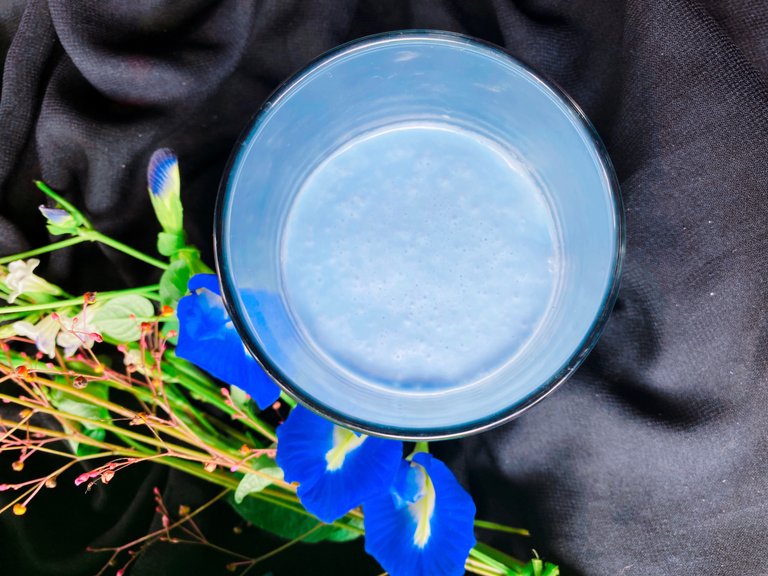 This savory sauce seems suitable for sweet fried bananas.
This sauce doesn't have to be blue. You can use other colors. Here the blue color comes from the Butterfly Pea Flowers. You can use other coloring ingredients.
So this sauce will create a distinctive, savory taste that is firm on the tongue of the audience.
---
---
---
Leveling Up Fried Bananas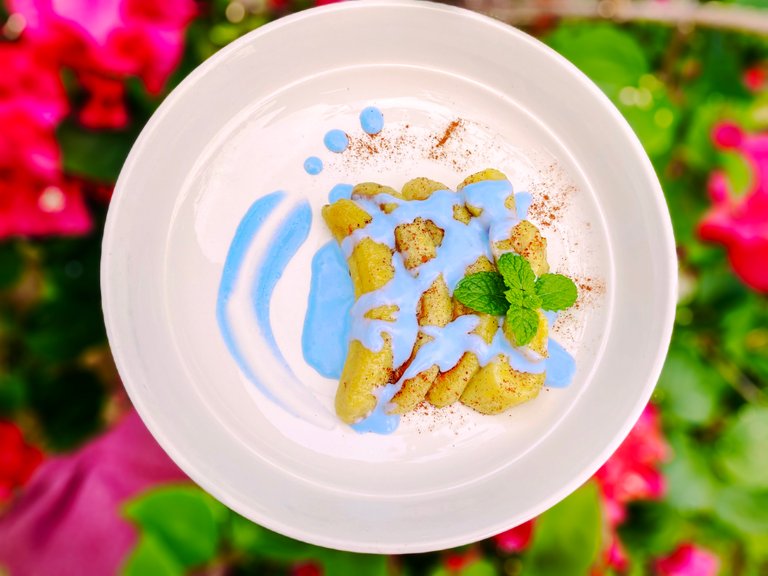 With this savory blue sauce, fried bananas that seem ordinary are unexpected.
The appearance of fried bananas is unusual and, of course, so does the taste.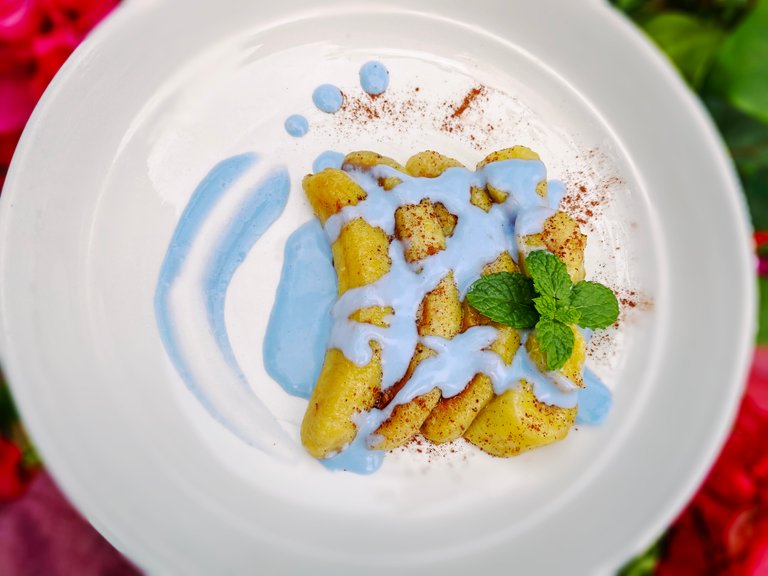 Fried bananas that level up with this blue sauce.
This dish can be a different selling idea because in my current area I have never come across anything like this. Of course, it can be sold at a low price even though it has a good quality taste.
What do you think about my dish this time? Are you interested in trying it?