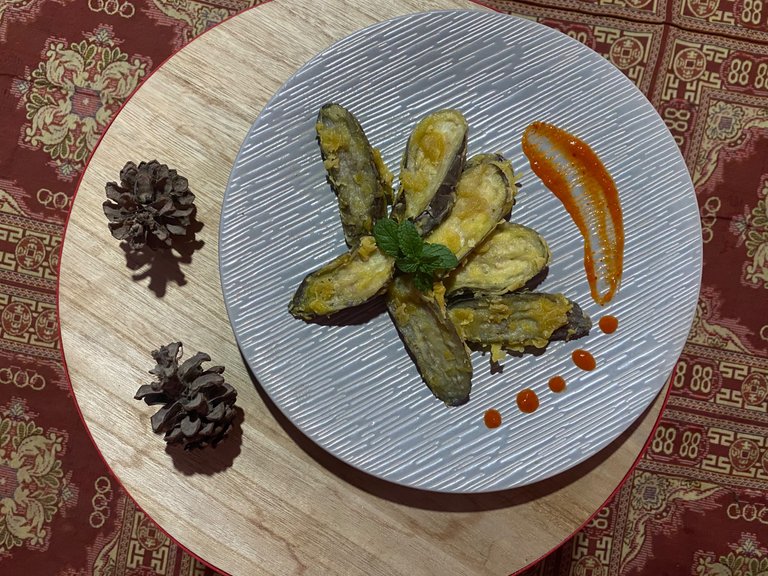 A tasty snack with a slightly crispy texture on the outside and soft on the inside. I imagine enjoying the snack in the afternoon.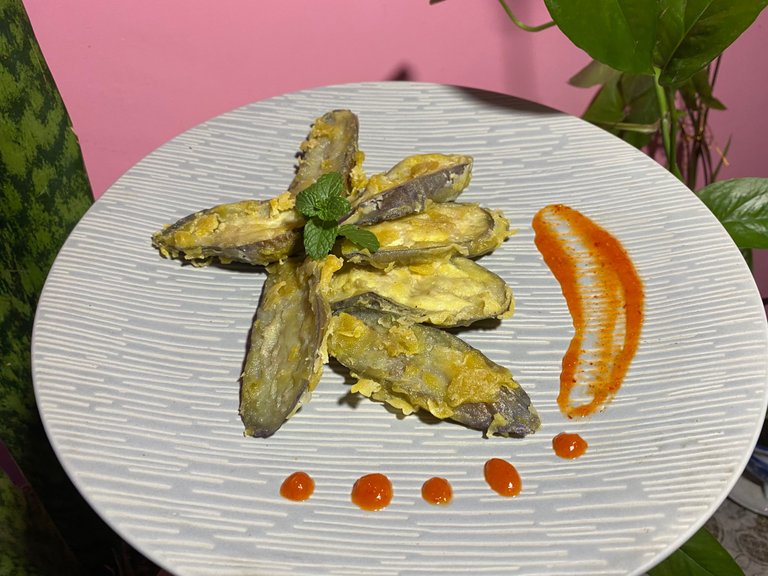 My mom happened to offer me eggplant and I immediately agreed to make a snack from the eggplant.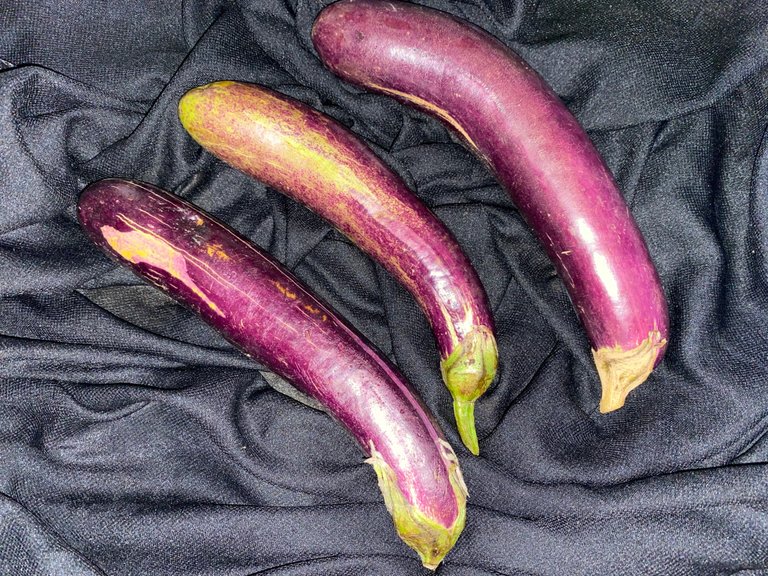 I want to make baked stuffed eggplant. But I don't have aluminum foil paper. So I decided to fry the eggplant.
---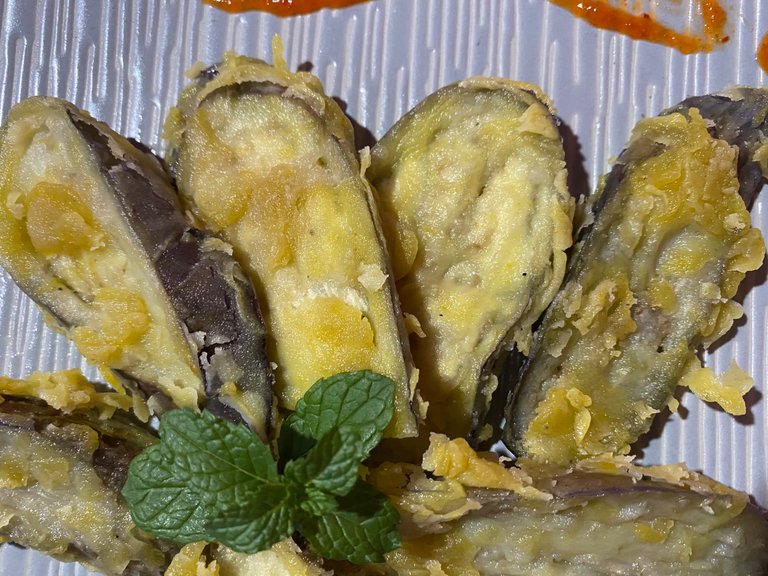 Ingredients
200 grams of eggplant
5 tablespoons of all-purpose flour
2 tablespoons of cornstarch
1/2 tablespoon of turmeric powder
1 teaspoon of pepper
1 teaspoon of salt
Enough water
Enough all-purpose flour to coat the eggplant
---
---
---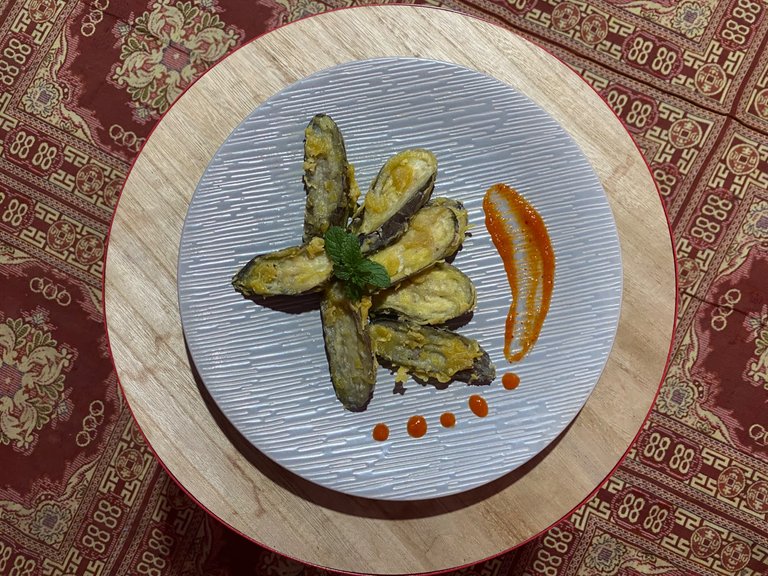 How to make
- Step 1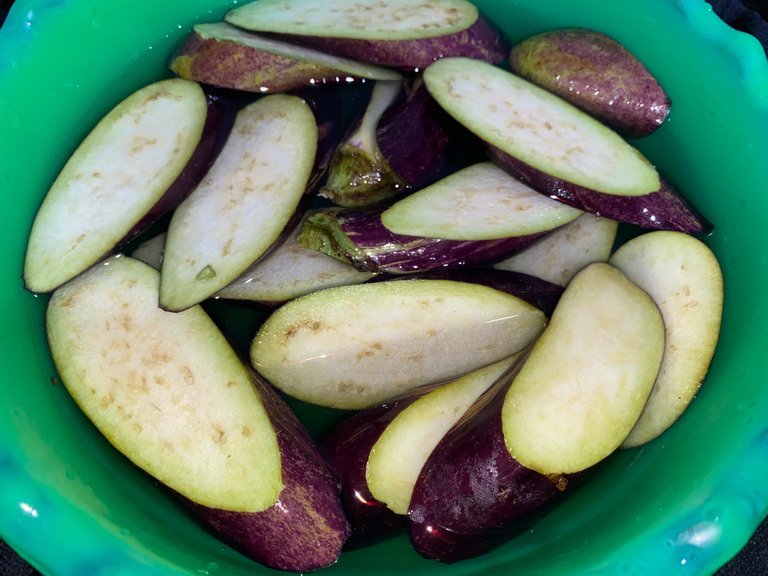 Cut the eggplant into pieces and cover with water.
---
---
---
- Step 2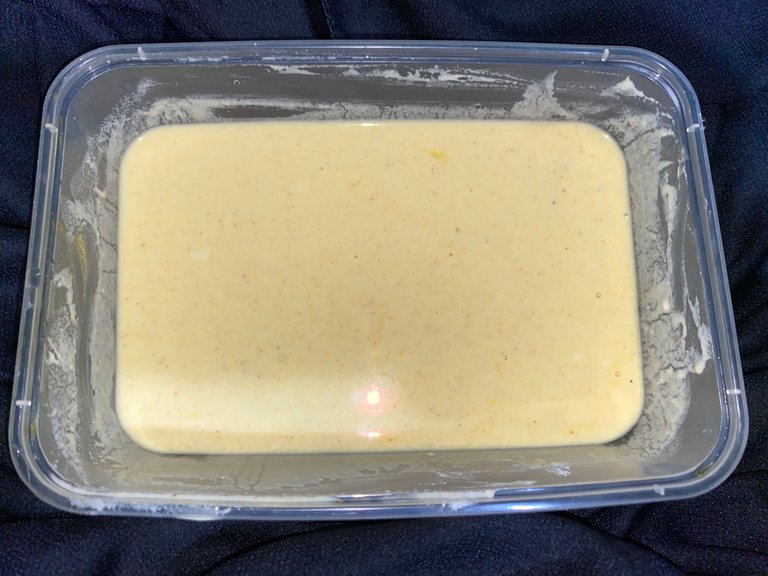 Dilute flour and spices with enough water. Stir well.
---
---
---
- Step 3

Heat the oil while doing something else. Dip the eggplant pieces into the flour mixture.
---
---
---
- Step 4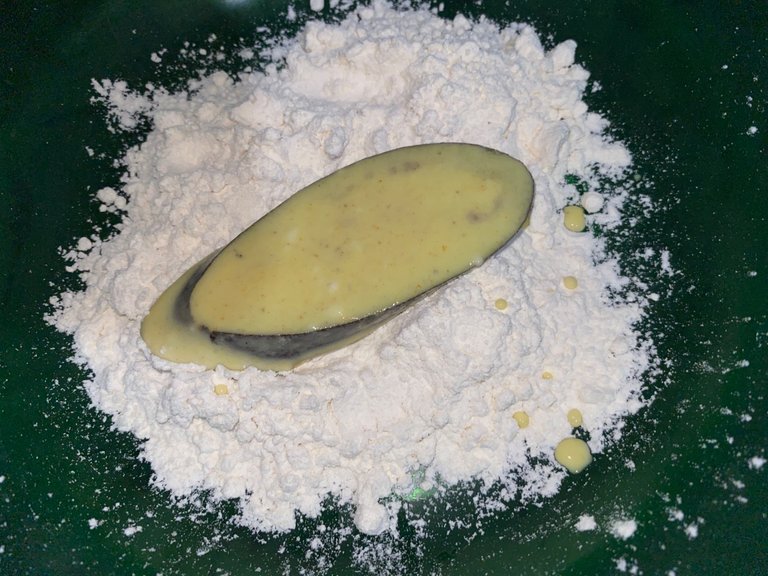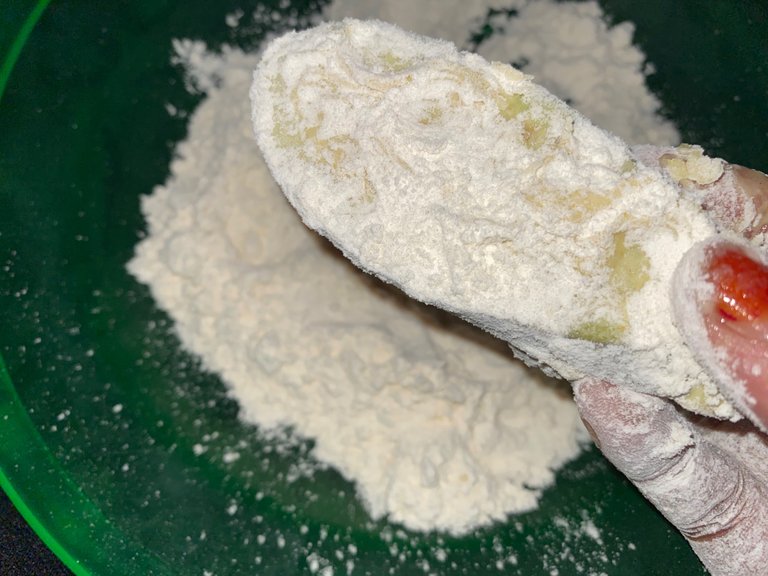 After dipping the eggplant pieces in the flour mixture, then roll the eggplant pieces into the flour.
---
---
---
- Step 5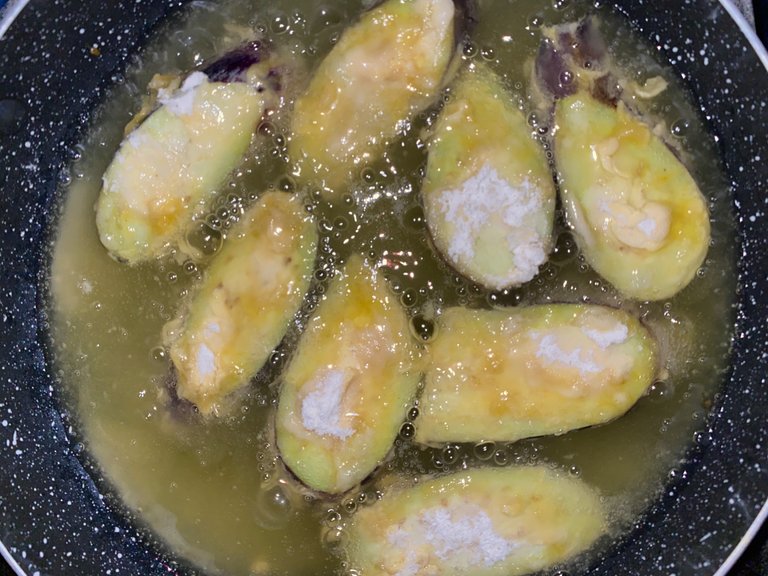 Fry the eggplant pieces until they look dry.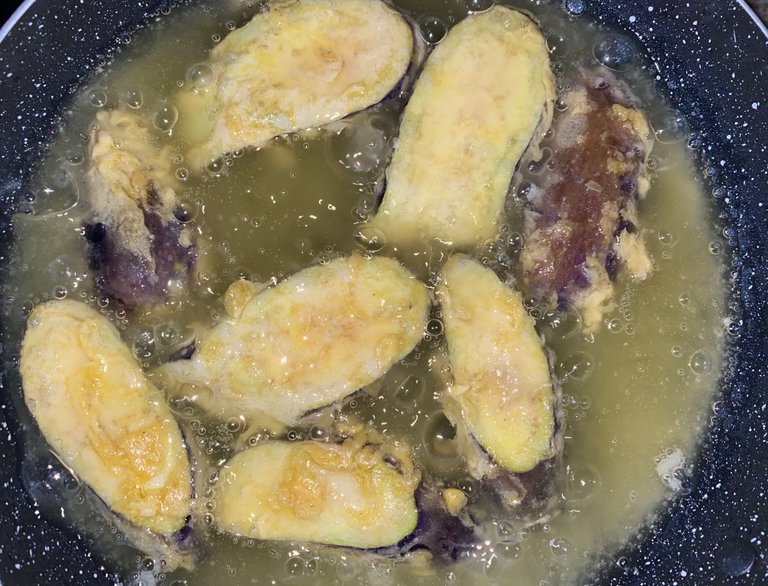 Don't forget to flip the eggplant pieces.
---
---
---
- Step 6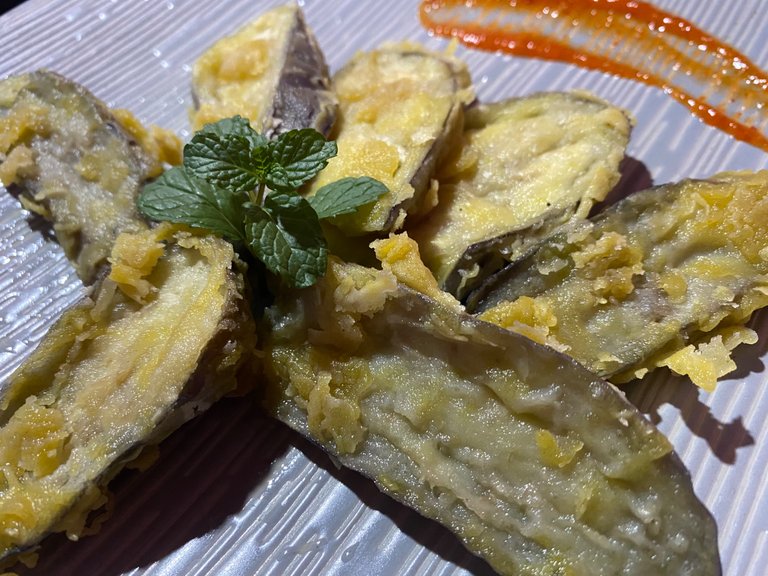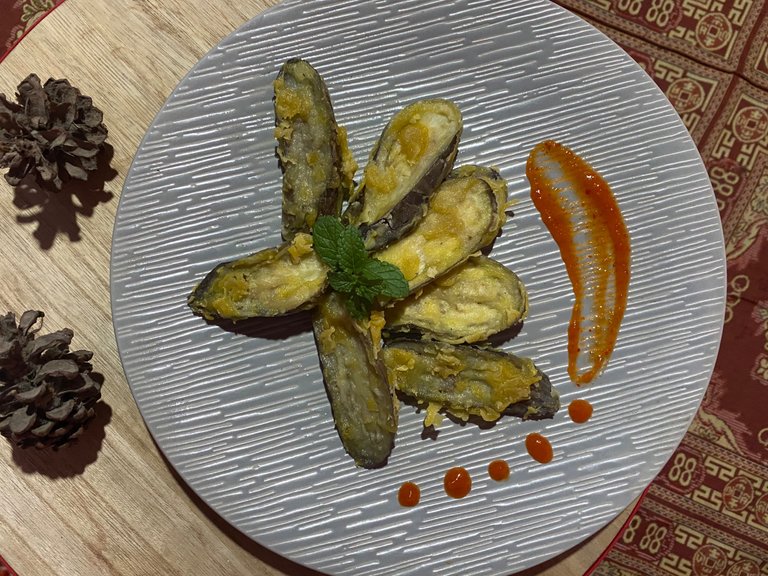 Remove and drain. Then serve with your favorite sauce.
---
---
---
We can enjoy fried eggplant with the main course or even to complement the salad so that the taste of your salad is not too strong. :)
Keep up follow my food blog, and don't forget to bookmark this recipe if you want to try it another time.