It's the weekend! I am at home but with a lot of chores in the house today, that's why I decided to quickly make easy and fast food to eat before I start doing my chores.
I hope you guys are enjoying your weekend over there? This is what I brought to you today; A fried Potato with Fish Sauce 😋 You can serve and enjoy it with ketchup or raw chili but I am going for a fish sauce. It's your choice thou as Potato is a delightful and fast food you will all like to always make every weekend.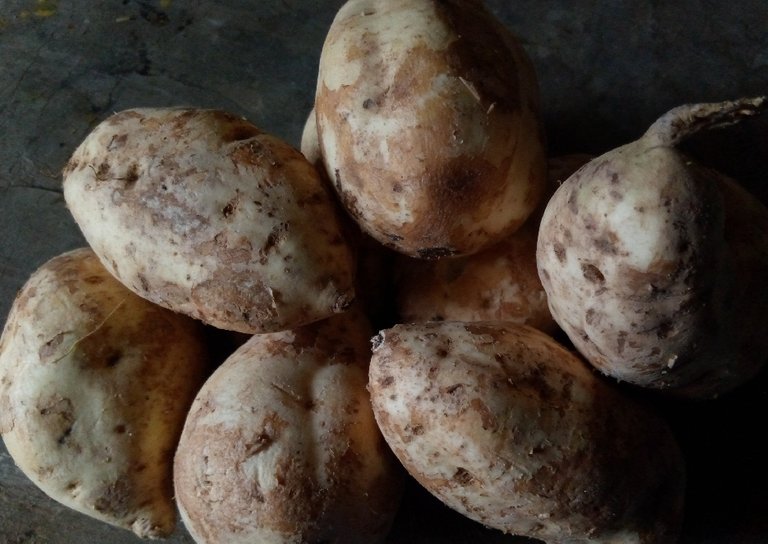 To cook it is very easy with no difficulty. As you may know that POTATO is among the best food on the whole continent. It's planted and grown for its Sweetness, Edible, and Tuberous root. It's also called a Sweet POTATO.
HOW TO FRY SWEET POTATO 🥔
As you can see, here are the Potatoes.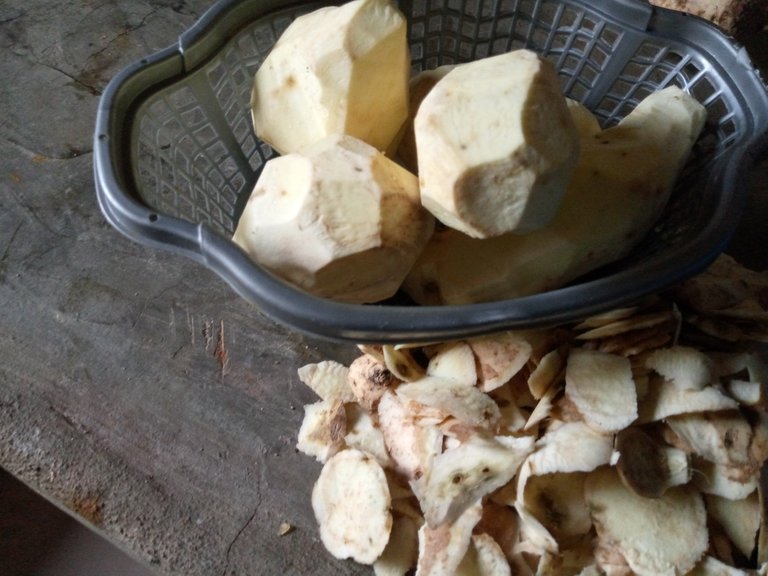 All you need to do first is to peel off the potatoes, cut it into shapes and wash. After washing, place them on a clean sieve to drain the water, then add a little salt to spice it up so that it can be tastier.
Furthermore, put a large frying pan on the heat and add groundnut oil into the pot or frying pan, once the oil is hot enough, carefully add in the potatoes. (Do not crowd the oil with too many potatoes pieces, if you add too many potatoes at once it will not crisp up). Fry the potatoes until they are golden brown.
HOW I NORMALLY COOK THE FISH SAUCE
Today I will be using TITUS FISH to make the sauce with blended pepper and sliced onion with normal seasonings like Curry, Tyme, Maggi, and Salt as you can see below.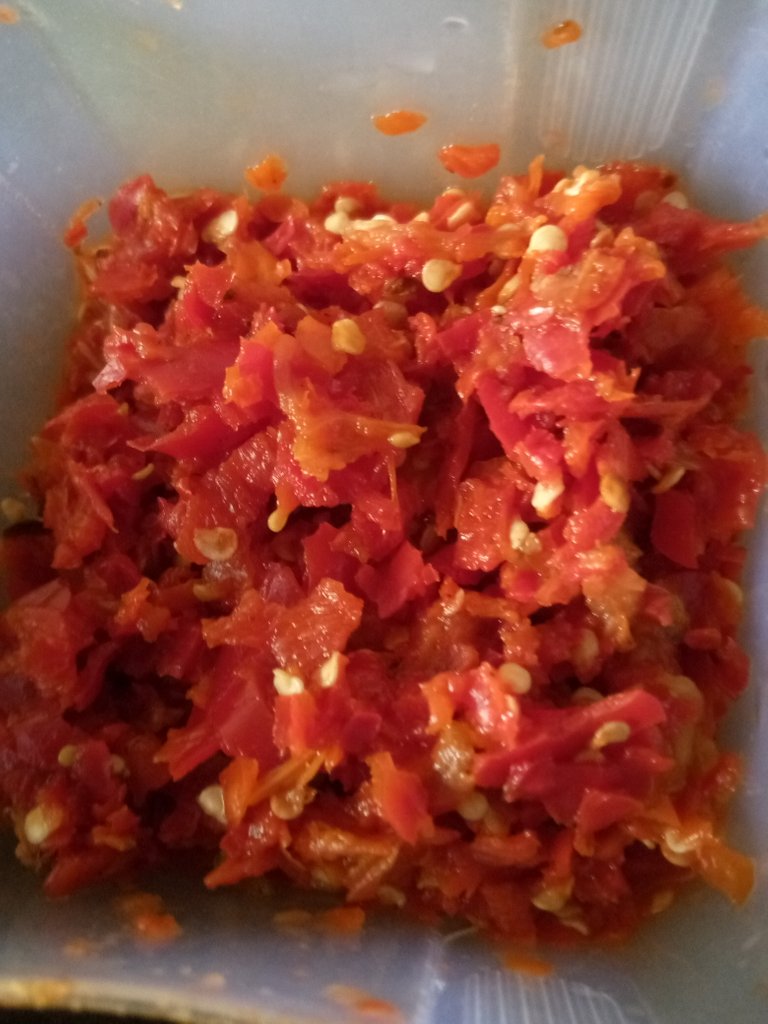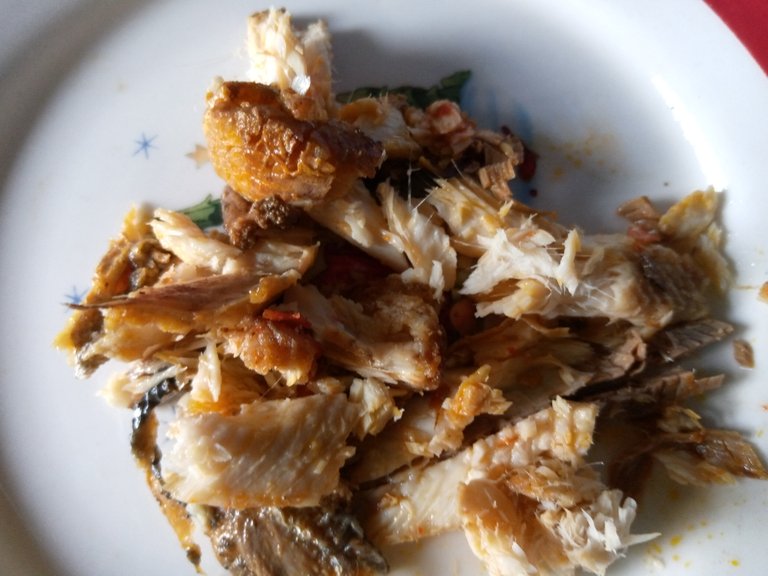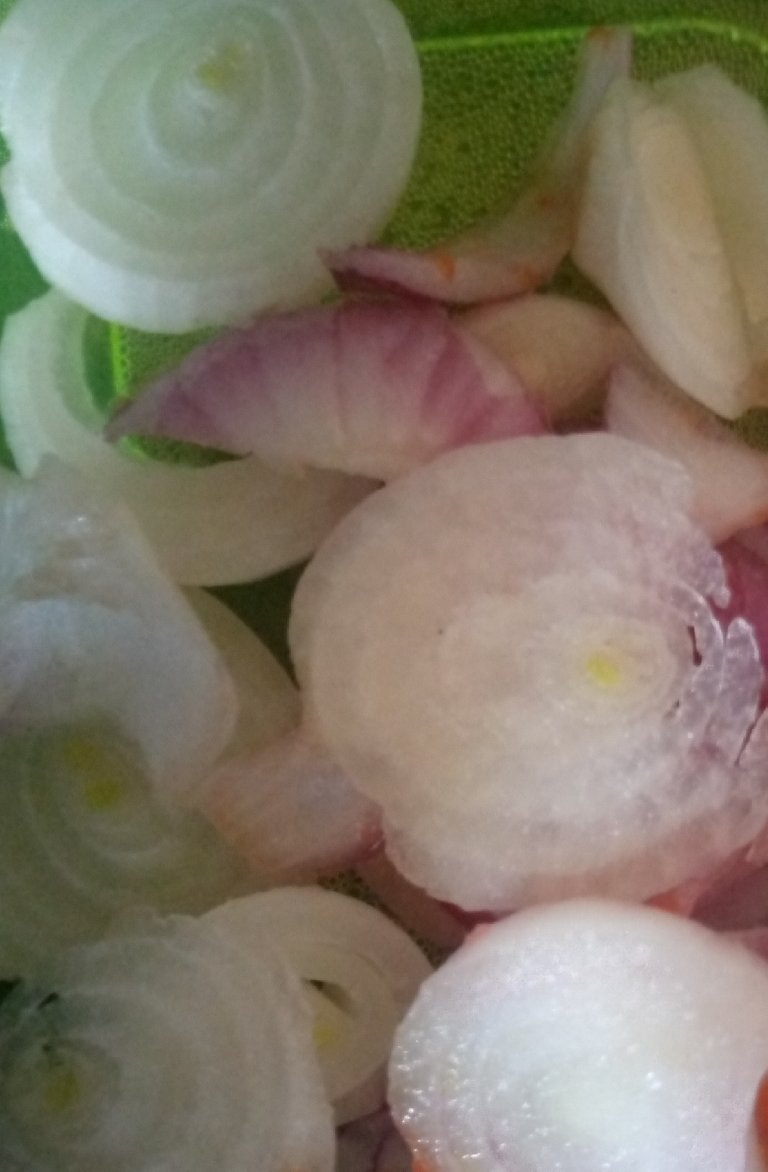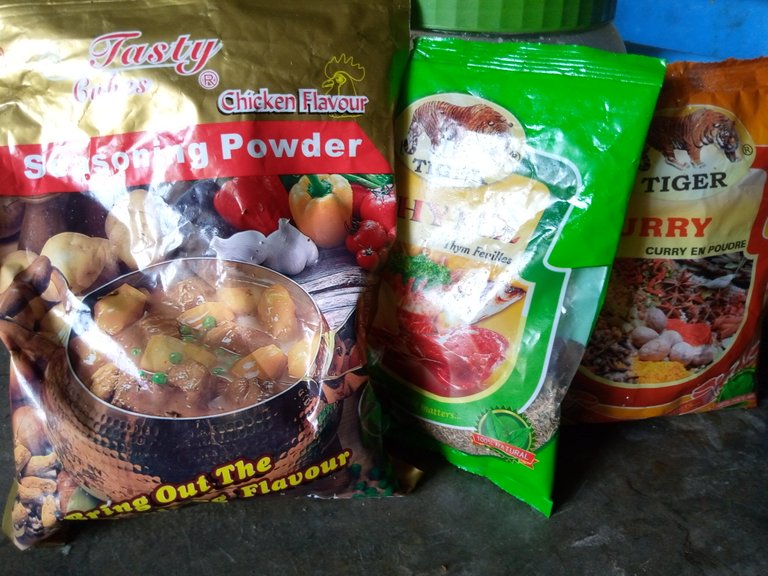 Put a small pot or pan on heat then add little groundnut oil into the pot or pan, allow it to hot then add the sliced onion and stir it very well. Add the blended pepper, stir and leave it to cook for 1 minute, then sprinkle the fish into it and add the normal seasonings; Curry, Tyme, Salt, and Maggi at a good quantity you know. After that, leave in for two minutes to cook. Then put it off the heat and serve the savory sweet potato with the fish sauce 😛😋 Super delicious huh! Yes Yes!!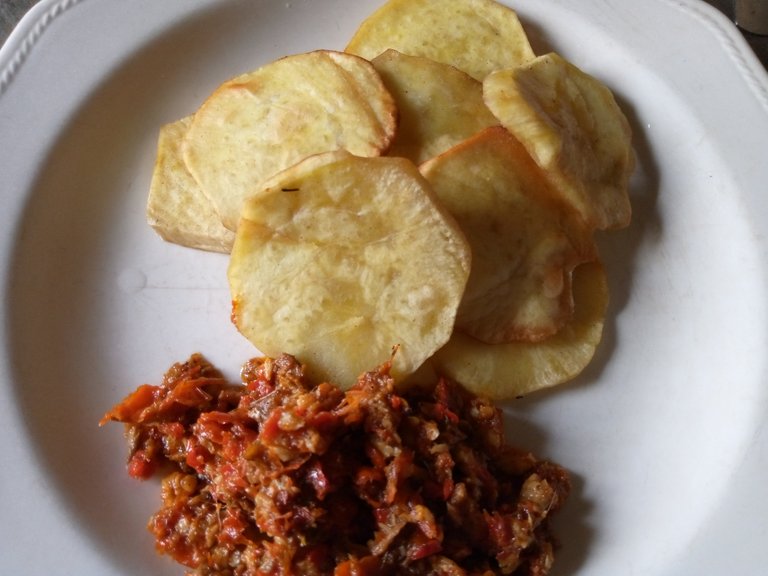 Thanks for reading, come back next time for another delicious food!!! Have a yummy weekend ❤️