Hello there, Foodies!
I hope all of you are doing well. I keep on saying, these are indeed odd times we are living in now. I never imagined that something like this pandemic can happen in our lifetime.
If there is anything we realized during these times, is that people are naturally resourceful and creative. We always find ways to adjust and adapt to our new environment.
When this pandemic ends, many will prevail as great bakers, cooks, and artists, I am sure. People have more time to cook now, but at the same time, some supplies may even be scarce.
Very Simple and Easy Recipe
Very timely during this quarantine, this recipe has only two major ingredients - - glutinous rice flour and water. It belongs to a food category that we call as "kakanin" (rice = "kanin"). Delicious, satisfying and cheap and simple, it is one of the best options we can prepare during these difficult times.
"Palitaw", literally translates to "float or to surface" in English. It is rightfully called so because you will know that it is already cooked when it floats up to the surface of the water.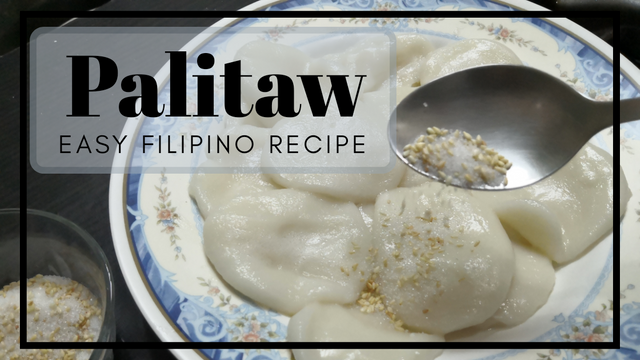 Prep time: 5 minutes
Cooking time: 5 minutes
Ingredients:
glutinous rice flour
water
sugar (as toppings)
toasted sesame seeds (toppings)
Procedure: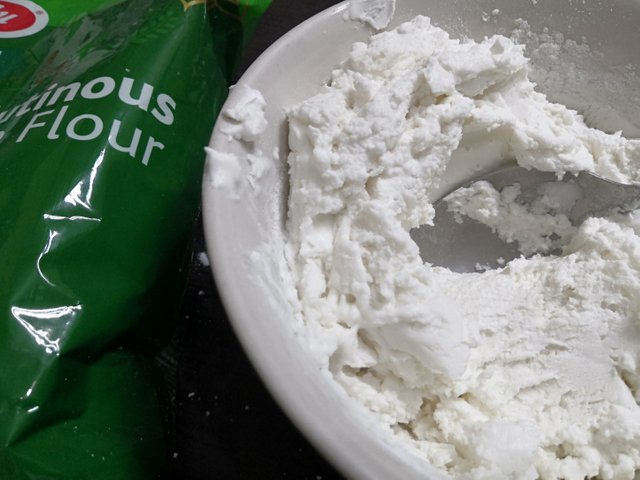 Boil water in a sauce pan.

In a bowl, put the desired amount of glutinous rice flour and add water, just enough to reach the consistency as in the picture at the right. You must be able to roll the flour mixture on your palm without it being too sticky.

Scoop a small amount of the dough into your palm and roll to form a ball, then flatten it.

Drop the flattened dough into the boiling water. Scoop it out as it floats up to the surface of the water.

Serve with toasted sesame seeds and white granulated sugar as toppings
---

Fortunately, my kids love this kakanin. They are picky eaters, especially the two smaller ones, but Palitaw is on their "favorites list".
They can wipe out the contents of this plate in a blink of an eye. There you go,easy snacks idea for kids and adults alike!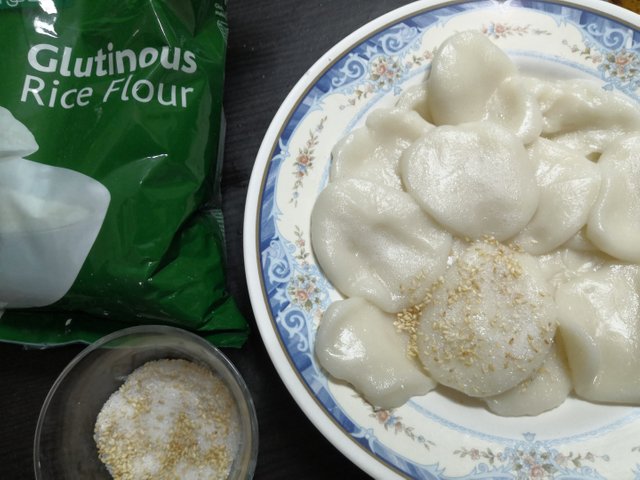 Do you also make palitaw at home? Or is there any sort of dish that is similar in your place?


@foodiesunite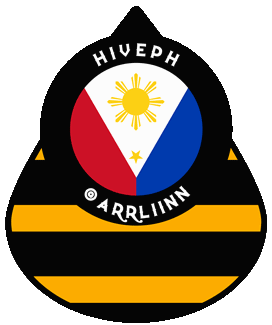 Many thanks to @bearone for this beautiful Hiveph badge!
Join and subscribe to the HivePh Community : Supporting Filipinos Worldwide
Join us in Discord.