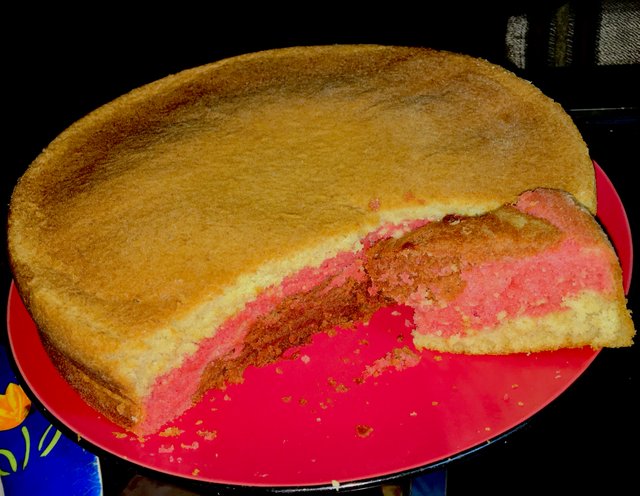 Happy Sunday Hive!
So my little niece has been bugging me about making a cake, different from my usual coconut toppings cake. She wanted me to layer and ice it too. I didn't have the time or energy for that executive request, lol, so I decided to make something colorful. Little girls and colors!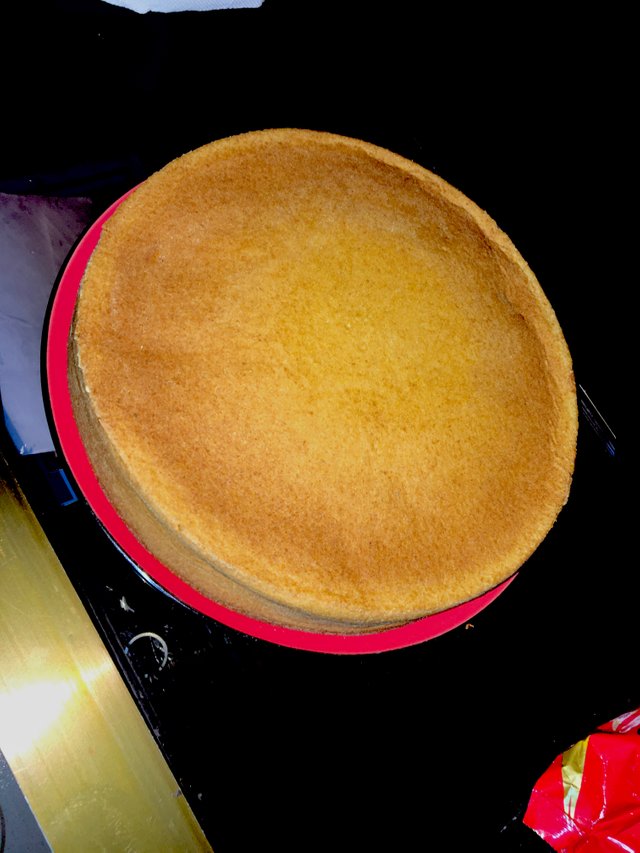 Ingredients
4 cups all purpose flour
8 medium sized eggs
1 cup of granulated white sugar
1 cup full cream milk
Pinch of salt
2 tea spoons baking soda
Vanilla, butterscotch and lemon flavor
Chocolate brown coloring
Red velvet coloring
Butter
I had everything in my kitchen already so it wasn't so stressful for me. I simply divided my batter into 3 bowls; one for vanilla, one for chocolate and the other for red velvet.
This was the point I poured in a cap full each, of the colorings and put them into the pan, in layers of chocolate, red velvet and vanilla/lemon.
Note; Lemon flavor is much better in vanilla or plain batters (my experience)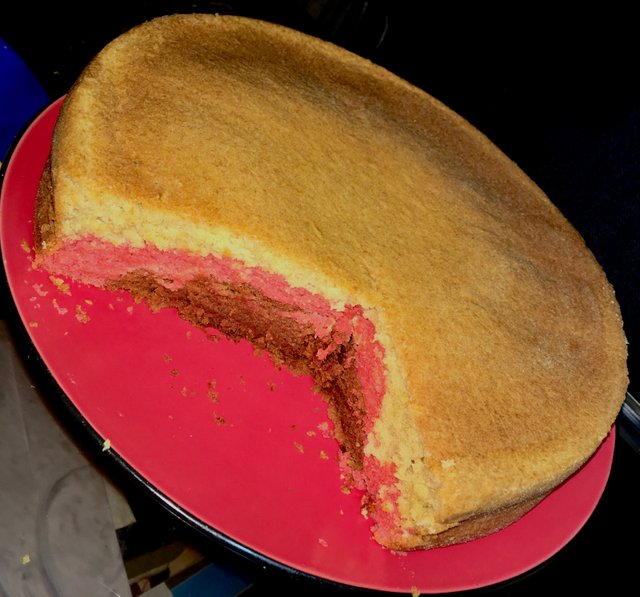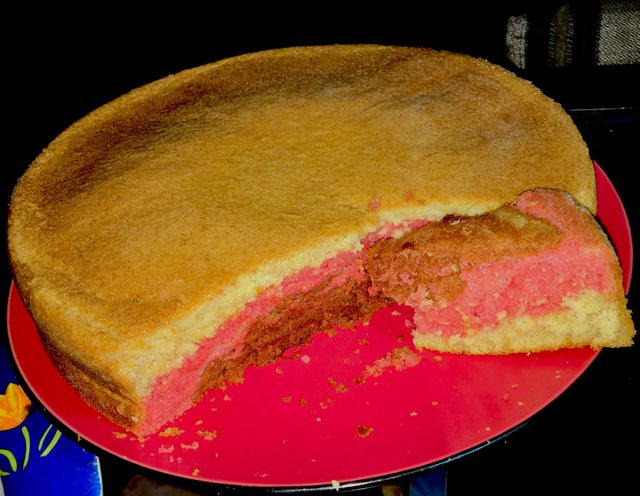 Do you think I tricked her well enough? Haha. Well, she loves the taste so much. This is a 6'2 inch cake and it is almost finished!!! 😳
Don't forget to leave your comments, follow me, upvote and reblog.
Stay Safe XOXO