There are certain places a vegetable is just not allowed to go, boldly or not. You know–things like… A patty melt. Dessert, in most cases, is off-limits too. Ditto for breakfast–but that comes with an "unless accompanied by cheese and eggs" exception. See: quiche, omelettes, frittatas–and that's sort of what is happening here, except that this isn't an eggs-and-cheese dish. It's a vegetable dish with eggs and cheese in it.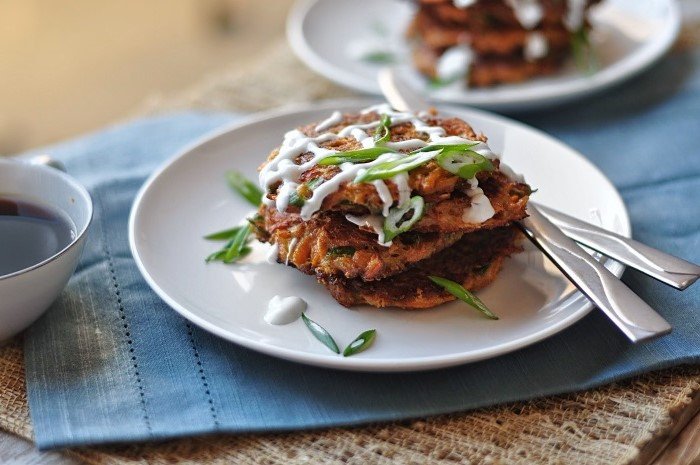 If you're in the mood for something different at breakfast, or if you're planning on having brinner (in which case I applaud you, for an awkward 3 seconds too long), this is a great option. Pair it with a giant leafy salad and call it lunch. Put a runny egg on top of that stack right there for a truly hearty experience.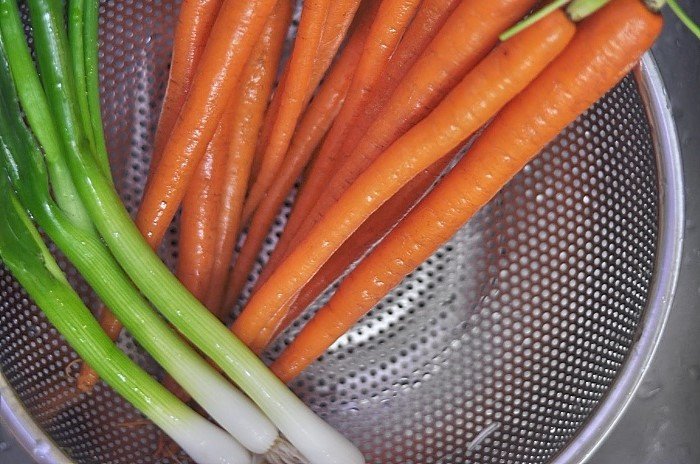 One thing these bad boys have over their zucchini cousins is that they're a couple steps' worth of EASIER. Two-stop shop here: mix, then pan-fry. They could only be simpler if you could somehow eat them straight from the bowl.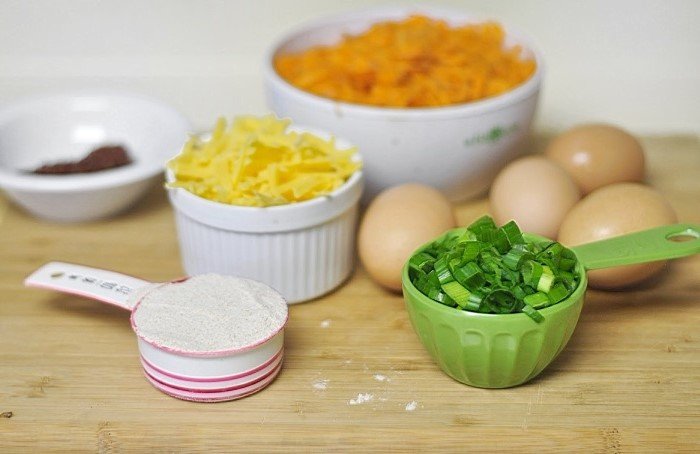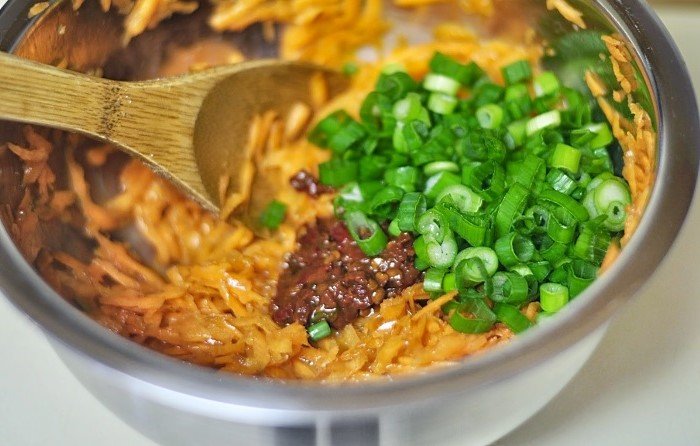 I suppose you COULD just combine everything in a cast-iron skillet, bake it like a frittata, and eat it straight from the pan–but that's a truly advanced level of lazy. And a nonexistent level of crispy. See this? You want this.
In any case, I support you on your fritter journey. If I could, I'd already be in your kitchen shredding carrots (creepy, but you know you'd absolutely love to delegate carrot-shredding).
Anyhow. One day I'll figure out how to end a blog post in on a normal note.
Carrot Fritters Recipe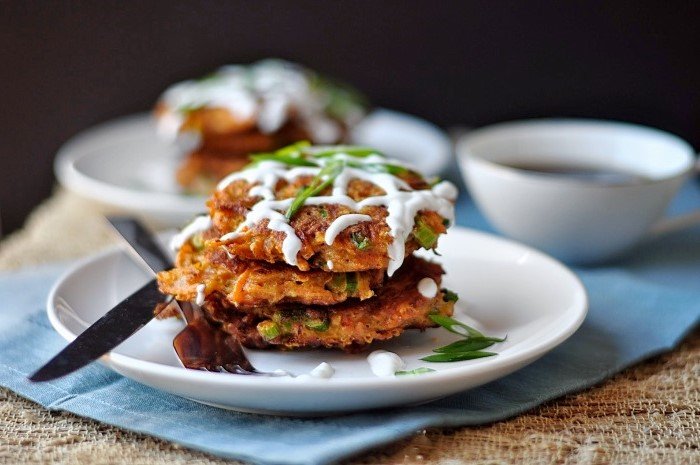 Ingredients
4 cups grated carrots
4 eggs
3/4 cup grated cheddar
1/2 cup green onions, sliced
2 canned chipotles in adobo, minced
Salt and freshly ground black pepper
1/2 cup whole-wheat flour
Olive oil for pan-frying
Sour cream or yogurt/additional green onions for topping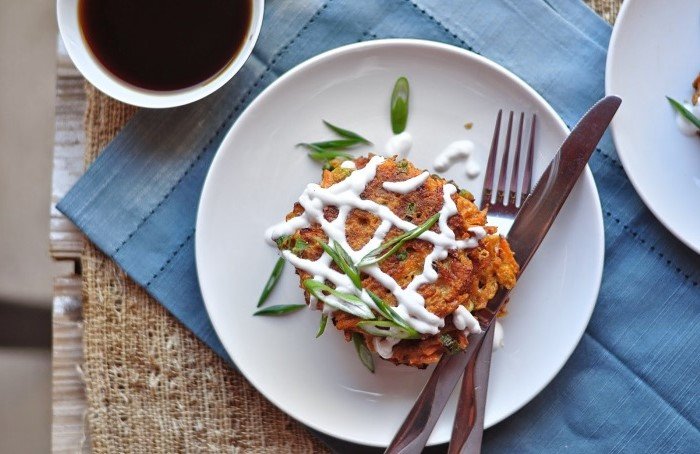 Instructions
Combine the carrots, eggs, cheddar, onions, chipotles, and flour in a large bowl and season with salt and pepper.
Heat up 1-2 tablespoons of olive oil in a large skillet over medium-high heat. Using about 1/4 of a cup of mixture per fritter, fry them for a couple minutes on each side, until brown and cooked through. Serve topped with sour cream or yogurt and additional onions. Makes 8-10 fritters, and thus serves 2-4.