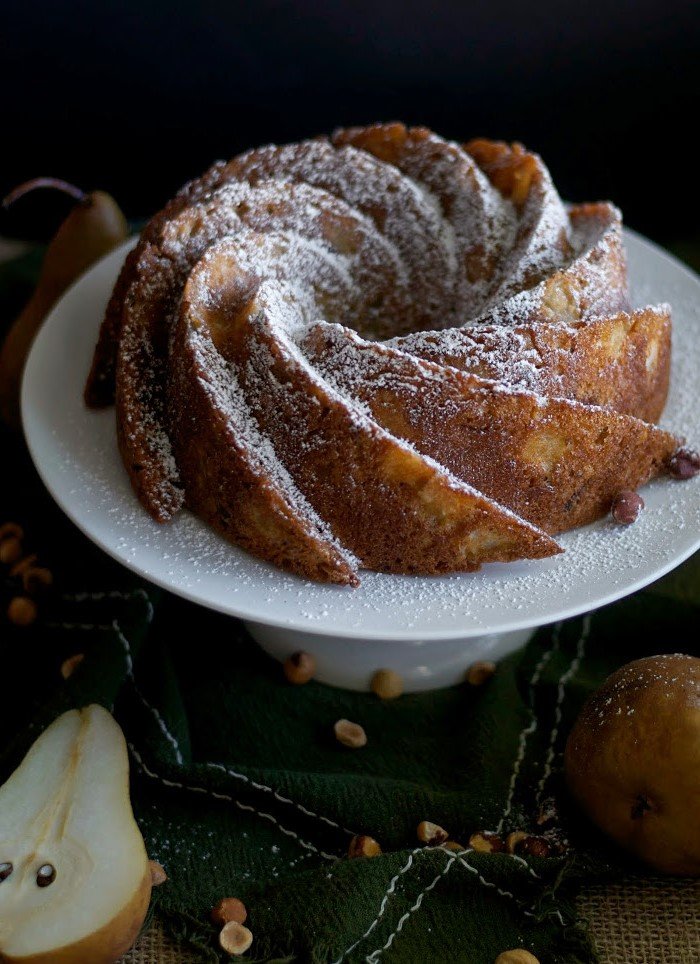 Hazelnuts alone = reasonable. Pears alone = sensible. Pears + hazelnuts + hazelnut oil + Frangelico = I don't even know. That's like putting a bird on a cake.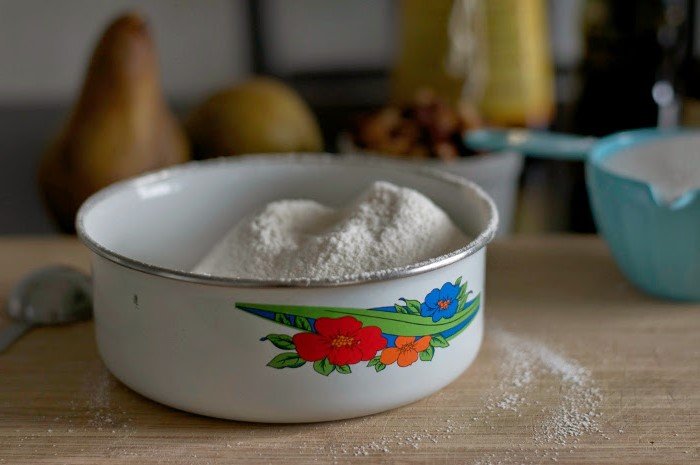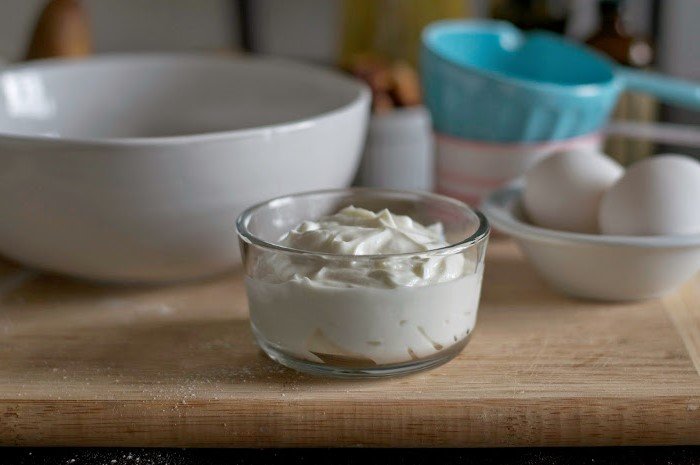 I should also tell you there's yogurt all up in this cake. For that tender loving touch.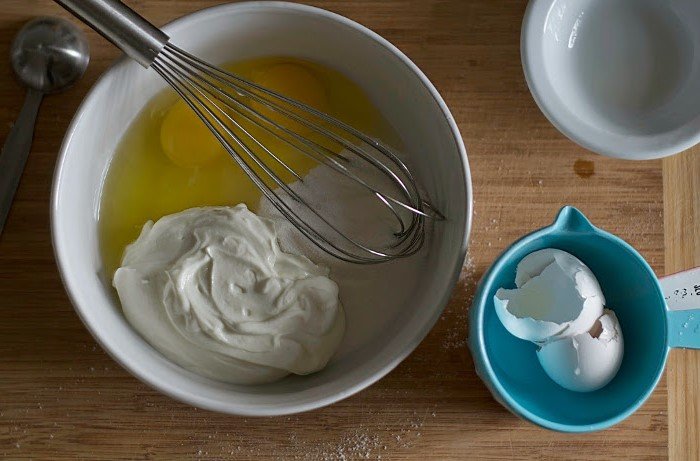 As for the hazelnut oil: It is not one to be cooked, but it's excellent for baking.Think rich, clean hazelnut flavor. If you don't have that handy, vegetable oil will do just fine, although you won't get as intense a hazelnut experience.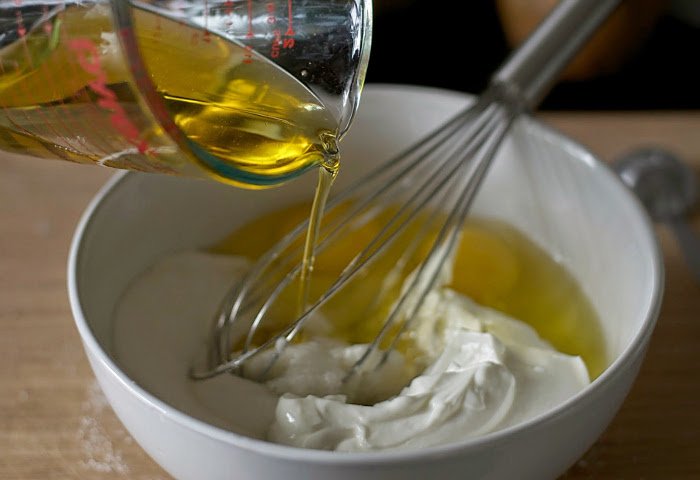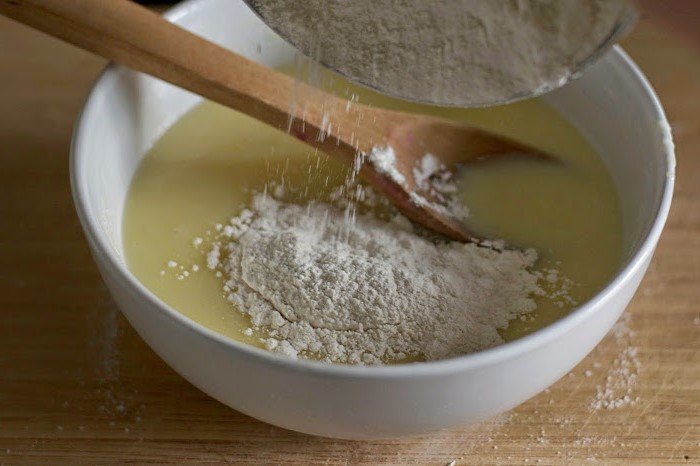 A nice thing about chopping the hazelnuts yourself is being able to scoop up all of that fine hazelnut … dust, if you will, and throw it right into your cake. Dust is probably a poor word choice, so if it's not too late, think pixie dust, not gross dust, ok? Ok. Would "particles" be better? Hazelnut surface area maximizers? I need a thesaurus.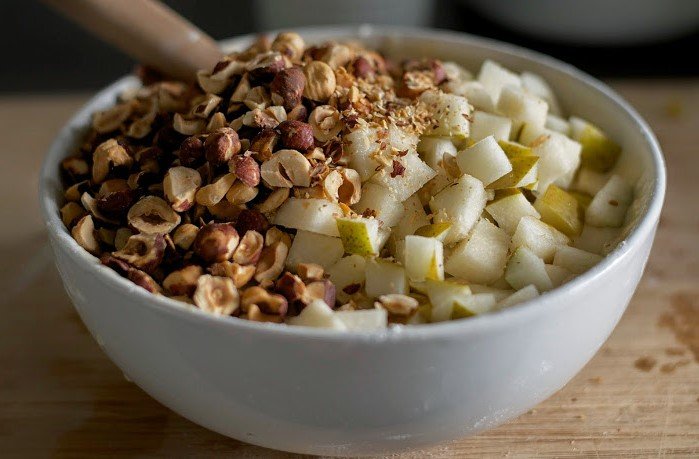 And please be sane and use a bigger mixing bowl than I did. This got messy.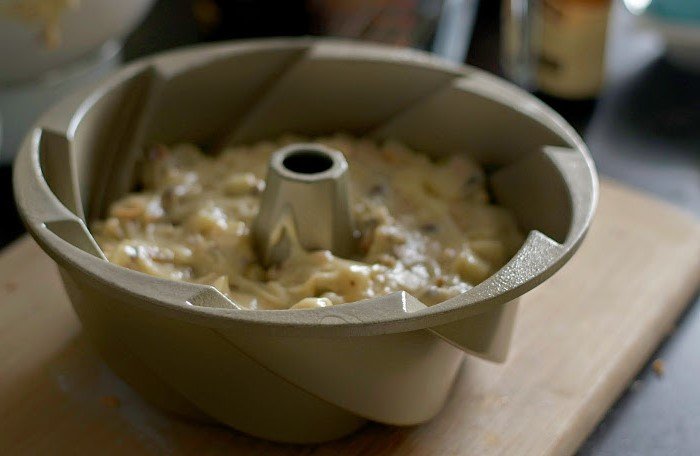 Mess or no mess, the next 40-50 minutes might be the best-smelling ones of your kitchen's life. Or this month, at least. (Let's be real. Kitchens live a long time, you guys.)
Cakes, however, when they smell, look, and taste this snazzy, don't live long at all. Strange, how that works.
Have a safe and enjoyable weekend, all.
Ingredients
Nonstick baking spray
1 1/2 cups all-purpose flour
1 teaspoon baking powder
1 teaspoon baking soda
3/4 teaspoon kosher salt
1 cup sugar
3/4 cup whole-milk Greek yogurt (I used a 7-oz container of Fage 2%)
1/2 cup hazelnut oil
2 large eggs
1 tablespoon Frangelico or other hazelnut liqueur (optional)
1/2 teaspoon vanilla extract
2 cups diced Bosc pears
1 cup toasted hazelnuts, chopped coarsely
Powdered sugar, for dusting on top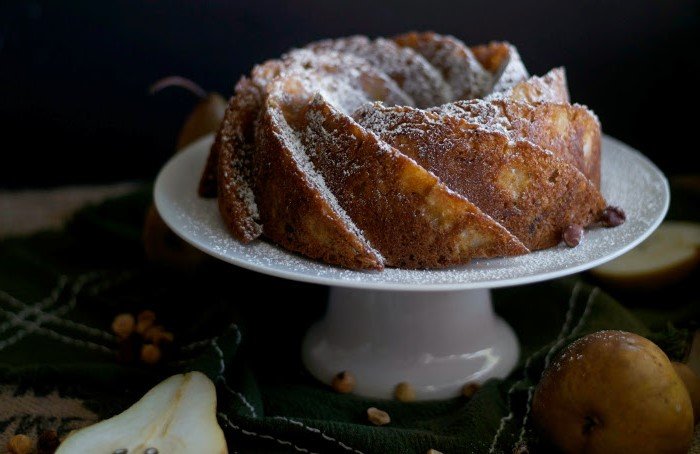 Instructions
Preheat oven to 350 degrees and prepare a bundt pan by spraying well with nonstick spray.
Sift together the flour, baking powder, baking soda, and kosher salt in a medium bowl.
In a separate bowl, whisk together the sugar with the yogurt, oil, eggs, Frangelico, and vanilla extract.
Stir the wet ingredients into the dry ingredients just until combined, then fold in diced pears and hazelnuts.
Pour batter into prepared pan; smooth top. Bake until the top of cake is browned and a tester inserted into center comes out clean, 40-45 minutes (oven times vary, so start checking earlier).
Allow to cool in pan on a cooling rack for 15 minutes. Then invert onto rack and let cool slightly. Serve warm dusted with powdered sugar.