I became fond of raw tomatillos a while ago and haven't looked back. My go-to potluck appetizer, actually, is basic salsa made with fresh tomatillo instead of tomato. I should call it Ill Salsa and see how quickly I lose all my friends.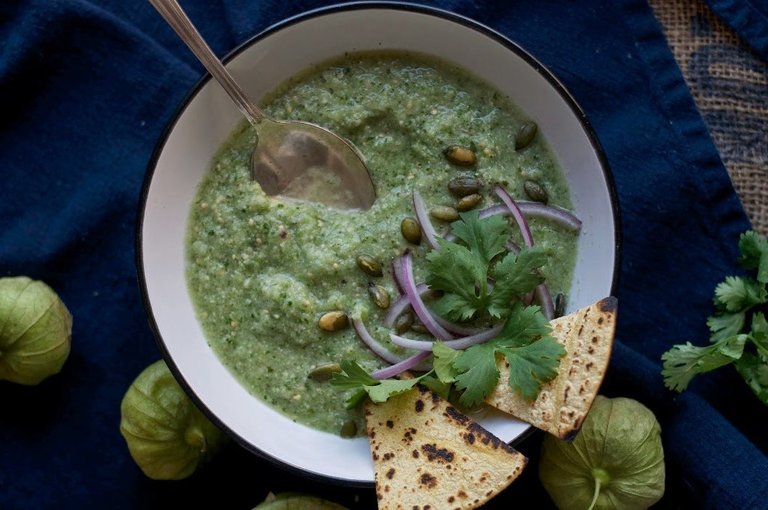 The principle works for soup, too. What you end up with here is fresh, vegan, and so pure and wholesome that you should probably wash it down with a candied bacon milkshake or something. For balance.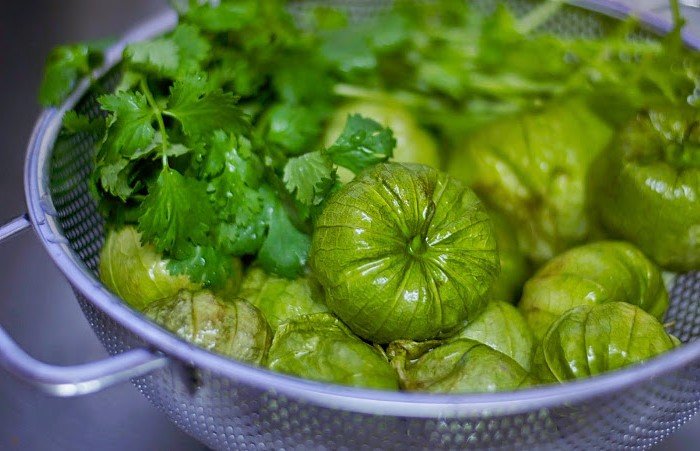 Speaking of pure and wholesome: tomatillos are delicious, tart little monsters, especially raw.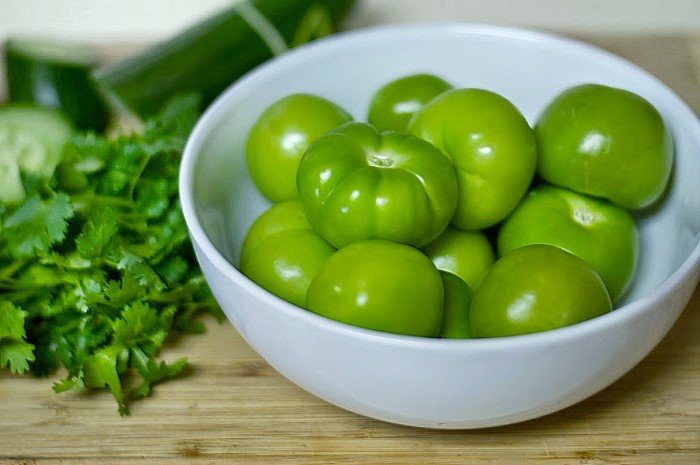 This will need sweetener. I realize how weird this sounds, but a banana will not only sweeten, but also thicken. Along with some pepitas, it turns this into soup–not just a bunch of pureed vegetables.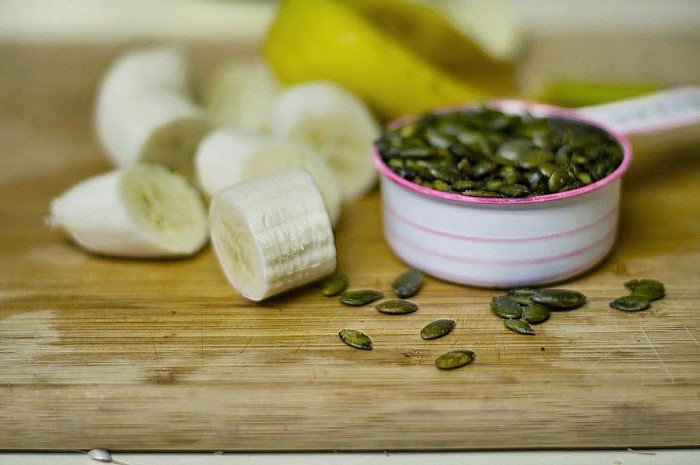 Oh, and don't get mad if this doesn't work, because I haven't tried it, but I suspect stale tortilla chip crumbs would work well here too. Replace the pepitas with them, or add both–go loco up in there.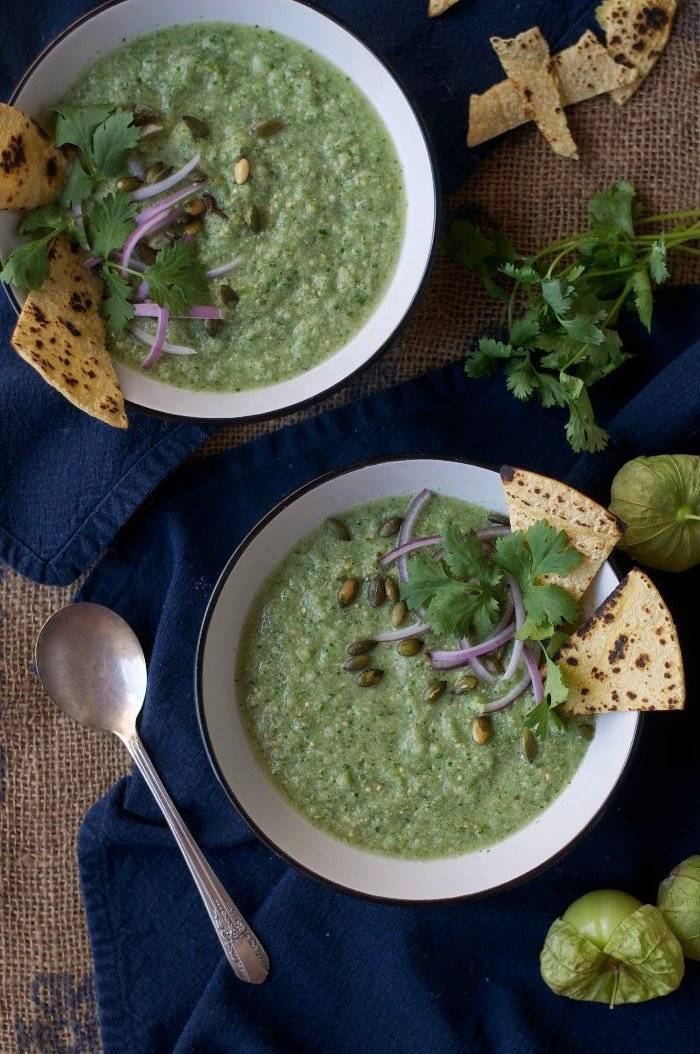 So fresh and so green. I like.
I hope your wednesday is delicious–and otherwise good, but mostly delicious.
Tomatillo Gazpacho Recipe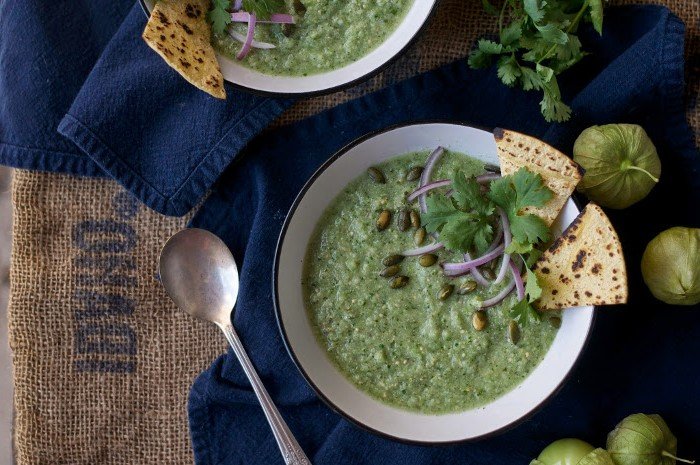 Ingredients
2 lbs fresh tomatillos, papery skin removed, washed well
1 1/2 cups English cucumber, cut into 1/2-inch chunks
1 banana, cut into 1-inch chunks
1/2 cup cilantro
1/2 cup pepitas (shelled pumpkin seeds; either roasted/salted or plain will work)
1/4 of a red onion, diced
1/2 to 1 fresh jalapeno, minced
Salt to taste
Additional pepitas, cilantro, and sliced red onion, for topping
Instructions
Combine everything but the salt and toppings in a blender or food processor and blend (you may have to do this in batches). Season to taste with salt, ladle into serving dishes and serve immediately. Serves around 4.