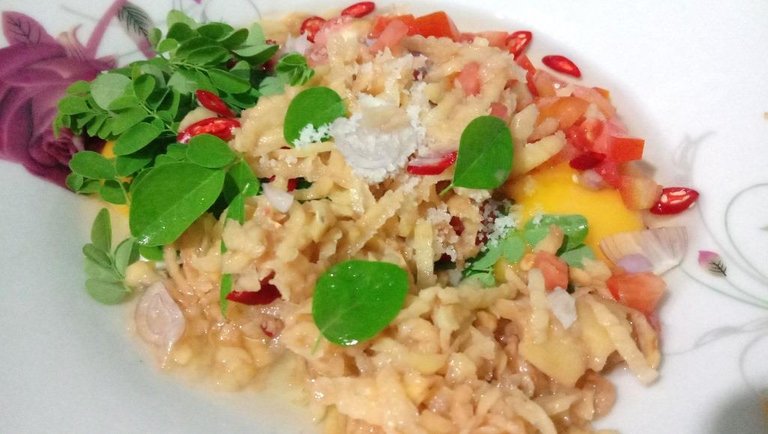 My daughters love to eat anything that is made from egg. The omelet is one of them and the picture is the special omelet I made a day ago.
I rarely come home early from my workplace, since I have two part-time jobs to work every day, 7 days a week. These two different jobs are not in the same town. It takes me one hour to ride the motorbike from one place to another. When I can come home earlier sometimes, it will become a happy day for my daughters to enjoy cooking time with me.
A few days ago, I had a chance to come home earlier, and I bought them some eggs. So, that evening became a little cooking party time for all of us. I wanted to serve them with a healthy omelet by adding it fresh moringa leaves.
Moringa is one of the superfoods nominated by the WHO, it contains high protein, vitamins and mineral,s and also calcium. Long before the WHO recommended it as a superfood, we have used it as vegetable and making soup as our daily menu. Moringa helps to increase the immune system. Moringa soup helps to cure fever and as an anti-inflammatory, accelerates the healing process of the wounds. and many others. Ok, that information actually can be found in google even not specifically mentioned as I did.
Ok, here is the recipe of the Moringa Potato Omelet and the steps of preparing it, I hope it will give you some alternatives choice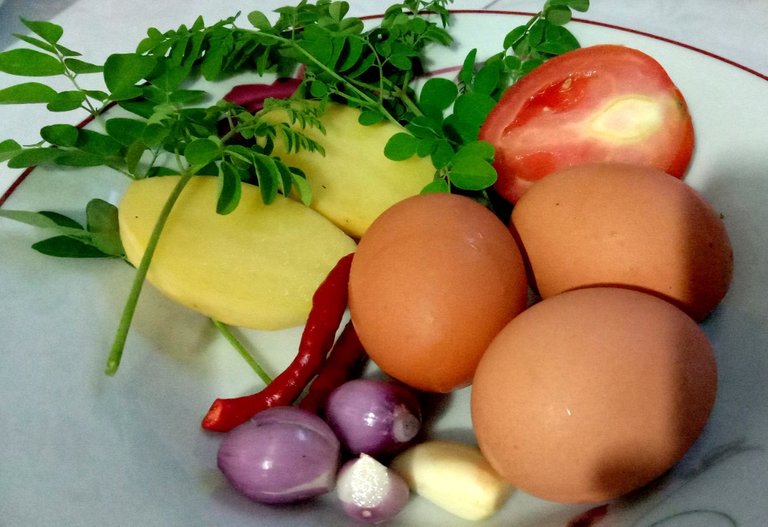 As you can see in the picture, the ingredients are:
3 Eggs (3 daughters I have had :D)
1 medium size potato
3 pcs onions
1 pc garlic
About 50 gr fresh moringa leaves
1 tablespoon wheat flour
1/2 teaspoon salt
3 tablespoons vegetable oil
Preparing steps
Wash the ingredients
Shave/slice the potato
Slice: tomato, red chili pepper, onion and garlic
Pick the moringa leaves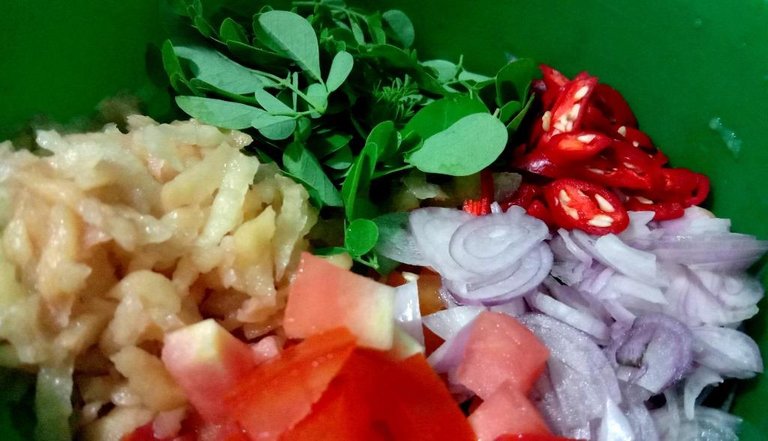 Mix the eggs with flour and stir it thoroughly, add the seasoning including moringa leave and salt, mix it again.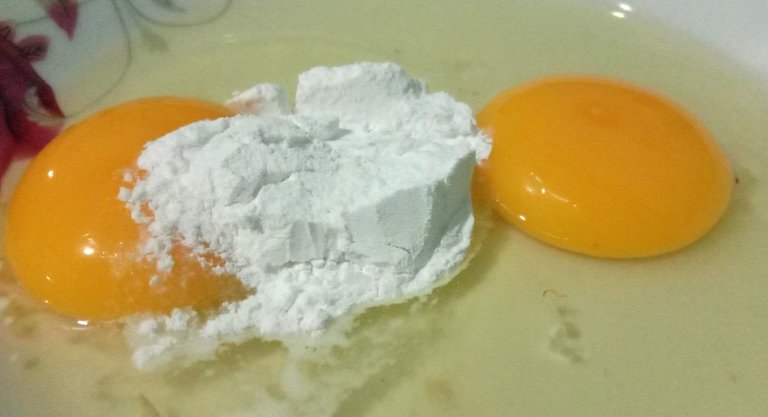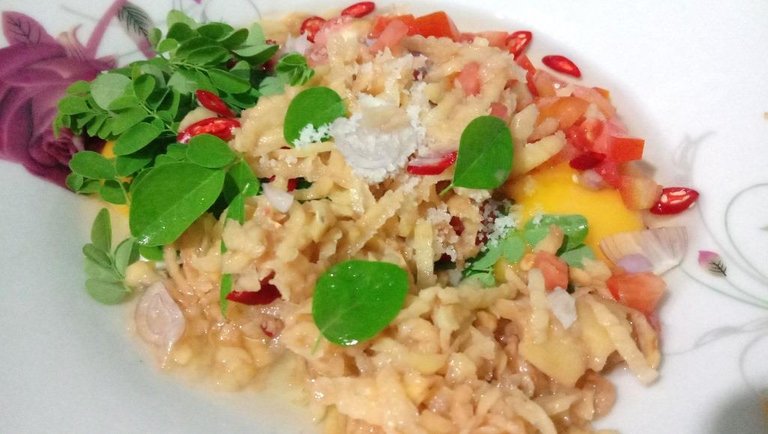 Fry it in the frying pan with a small flame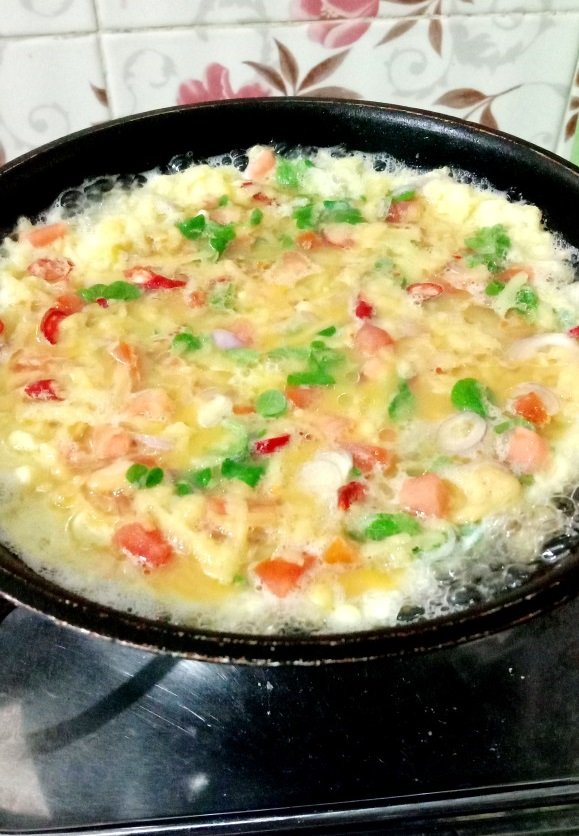 Wait for 5-7 minutes, and the omelet is ready to be served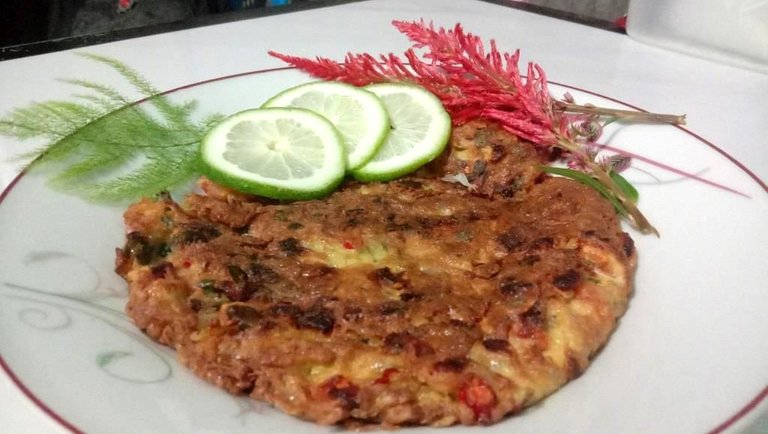 Thank you for reading my post, I wish this little thing will make you happy to try it at home
With my best regard
El-Nailul