Yesterday, in our way back home from airport.
We decided to buy bakso to eat at home, especially since my sister crave for that.
So, we went to the bakso store near our house.
Its located only 1 km from our house.
Its very close and in walking distance.
The reason why we choose this place, other than because its very close to our house, its because my mom liked the food here because they dont put MSG like in any other place.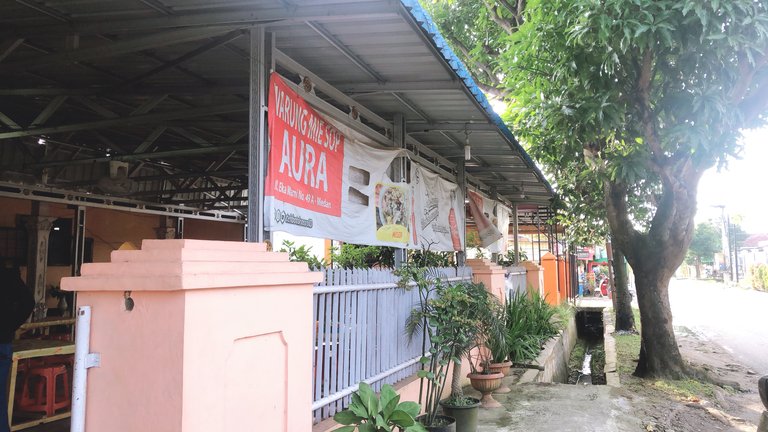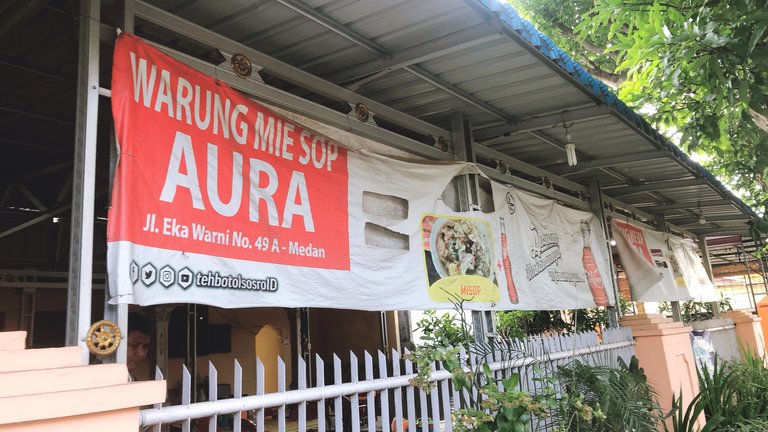 This is the front of the shop.
Its with the banner of the name of the place.
Its called Mie Sop Aura.
The place is spacious but looks very traditional.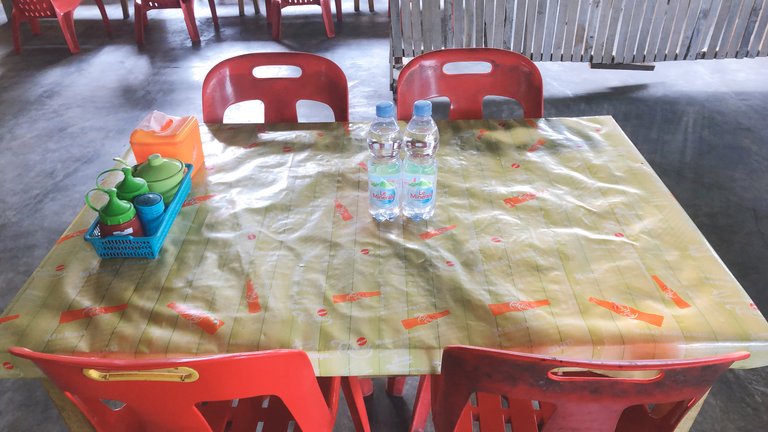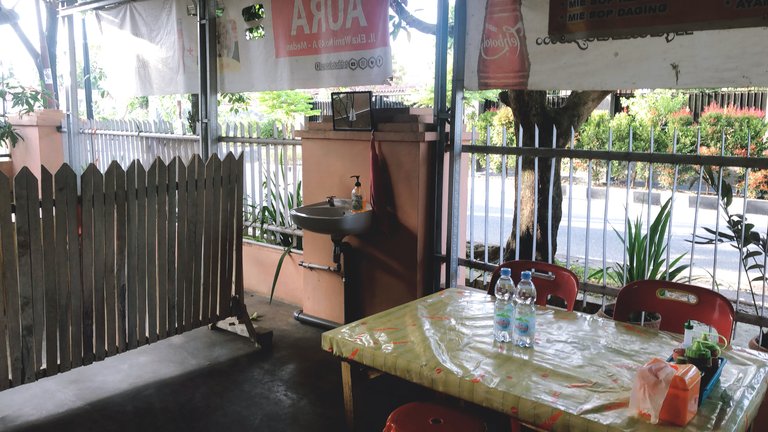 What i like about them are, eventhough they're a traditional food shop, but they still make sure to do covid19 protocol.
We can see how the table is far from each other and they have a sink to wash our hands before we sit in the table.
We will not feel crowded here.
Its a very good place to eat during covid19 like this.
But eventhough like that, we decided to go back home and just eat at home together with my other siblings at home.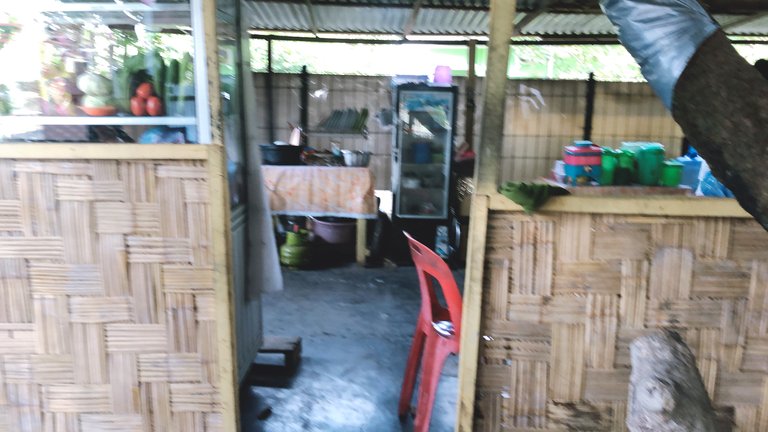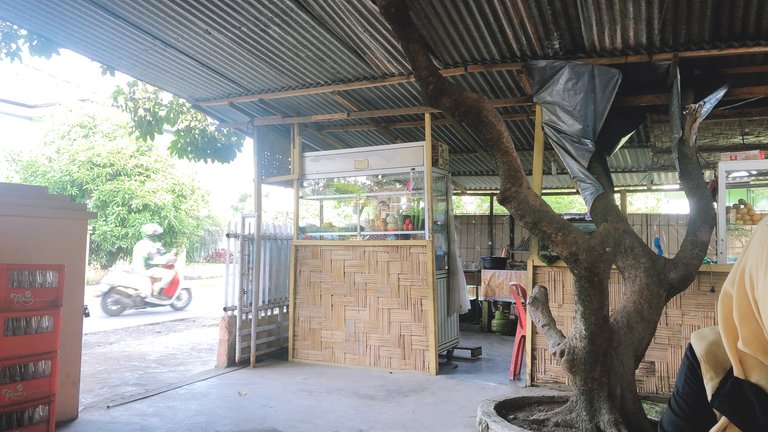 This is their kitchen.
The have an open kitchen which i really appreciate and prefered in this kind of place.
I just feel more safe and comfortable to eat bakso in this kind of place with an open kitchen.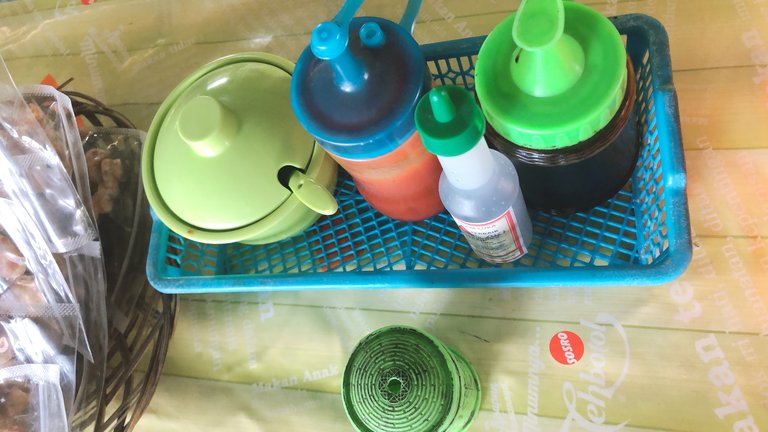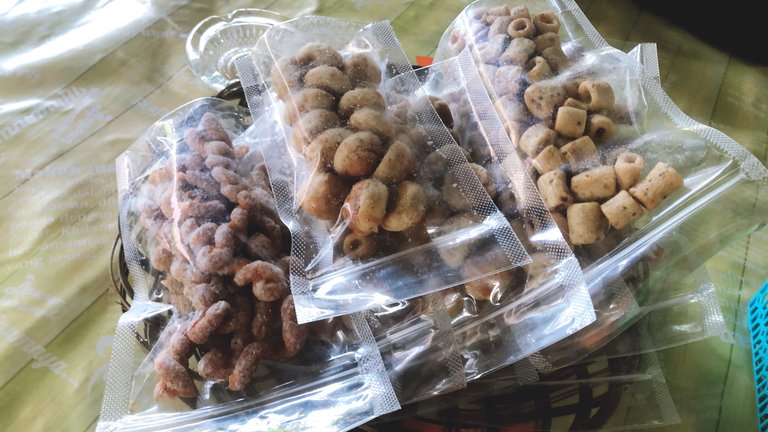 In the table, other than things like sauce and ketchup, they have snacks that we can buy too.
I love this kinda small snacks.
I bought one to bring at home too.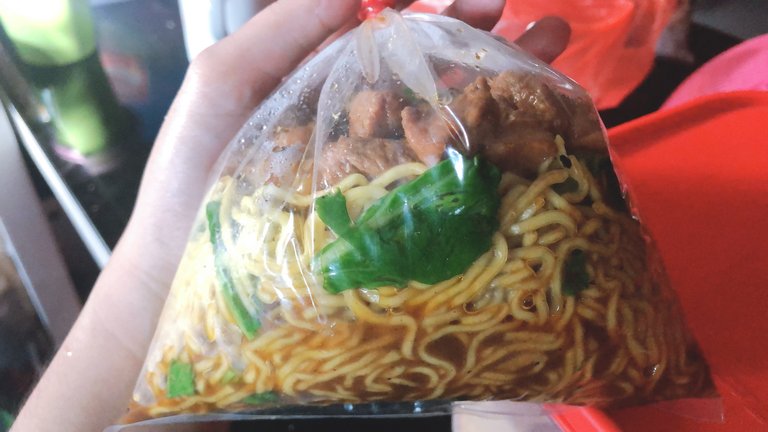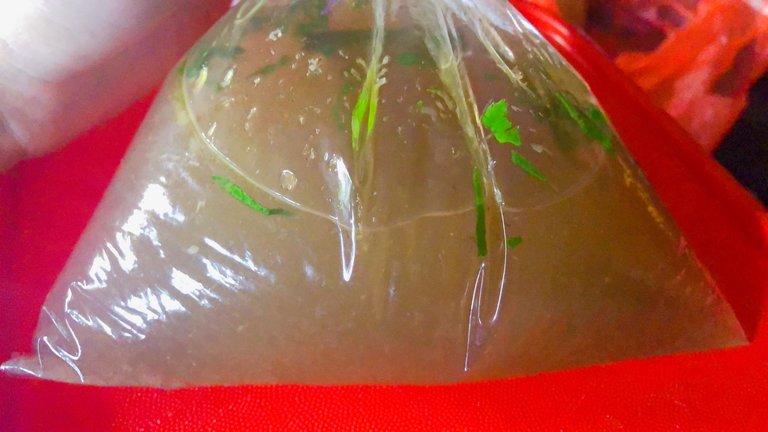 In total we ordered 5 foods.
Its two bakso, 2 mie ayam, and one mie sop.
This is the picture if my order.
I ordered mie ayam telur or chicken noodle with egg.
This is my first time eat their mie ayam because usually we only bought mie sop from them.
Im hapoy that i enjoyed the taste of their mie ayam.
I might buy from them again in the future, and bring my friends along to go there.
The price of my mie ayam telur is 15.000 idr.
Honestly, it way pricier than other place.
Other place they sell it for 10.000 idr which is almost half the price if this mie ayam.