These mushrooms that I am about to unveil to you are delicious. They can be enjoyed as a side dish, pureed into mushroom soup, or matched with a grain and other vegetables as a meat-free meal.
The bonus? They take about 10 minutes to make. If you make an excuse not to make these, I will be forced to not take you seriously either.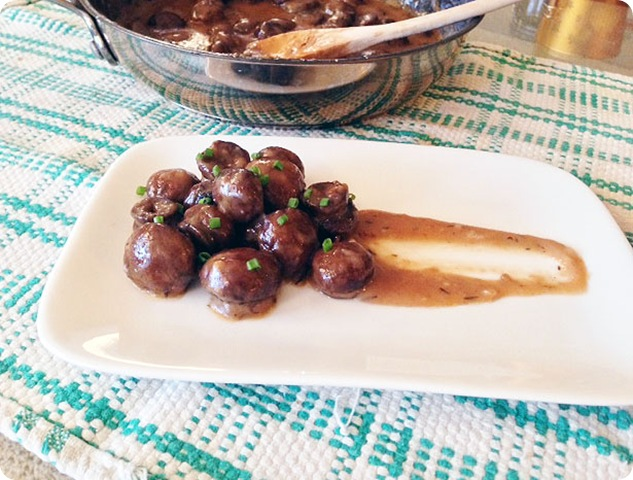 Use any type of mushroom you like. I prefer a heartier mushroom such as Portobello or Crimini because they hold their size and shape as they cook and have minimal shrinkage.
You may also use whichever type of white wine your little heart desires. You can even use red if you want for a richer flavor. All I ask is that you do not buy "cooking wine." It is disgusting and there is no excuse for it. Choose something decent, does not have to be expensive, that tastes great. The flavors you put into your food are the flavors you will get out of your food! Remember that when you learn your lesson by ruining this recipe with cheap and nasty cooking wine.
Mushrooms in White Wine Sauce
Hearty Crimini mushrooms are cooked in a white wine reduction sauce. This can be served as a side dish, entree, or blended to make a delicious soup.
Ingredients
16 oz cleaned Crimini mushrooms
2 cloves garlic, crushed
1 tsp thyme
2 tbls butter
3 tbls cornstarch
¼ c white wine
½ c coconut milk, unsweetened
½ tsp cayenne
dash nutmeg
salt/pepper
Instructions
Step 1: Prep shrooms. I keep the stems on because they taste like mushroom (le duh?) and only give them a quick dust with a towel. DO NOT clean them with water. Mushrooms are sponges and will soak up the liquid, become water logged, and when you go to cook them they will not be able to absorb anymore moisture.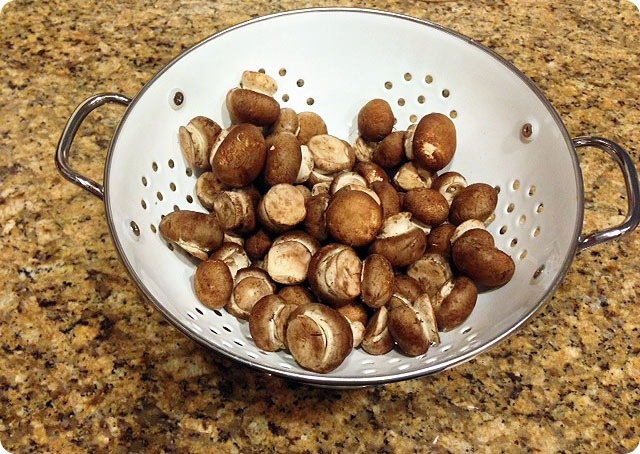 Step 2: Heat EVOO in pan and add shrooms.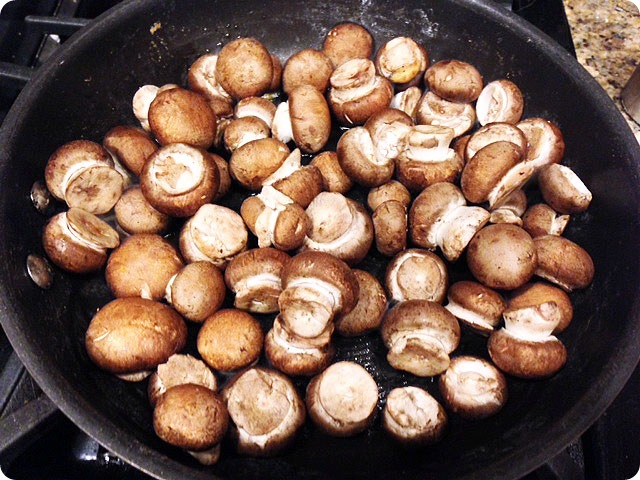 Step 3: Add garlic and thyme and sauté until fragrant.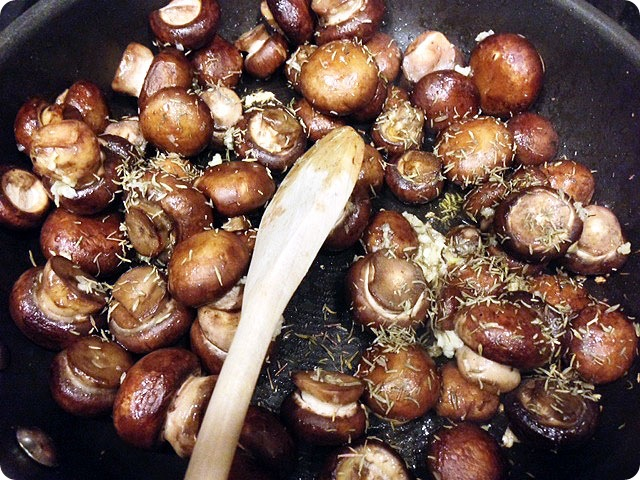 Step 4: Sprinkle cornstarch over mushrooms and stir combine. Allow cornstarch to bubble.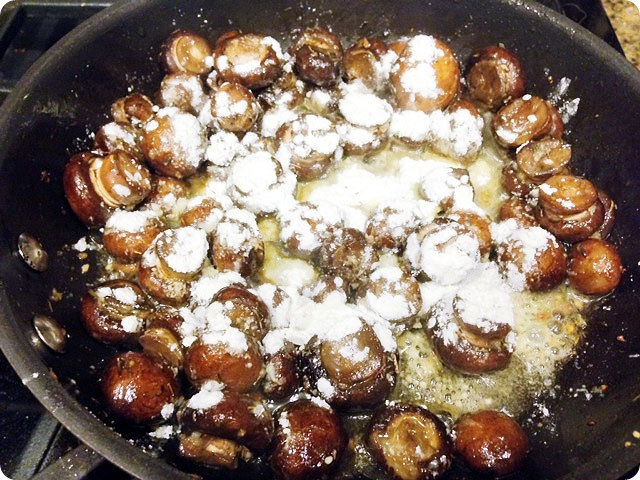 Step 5: Deglaze pan with white wine, being sure to scrape the bottom of the pan.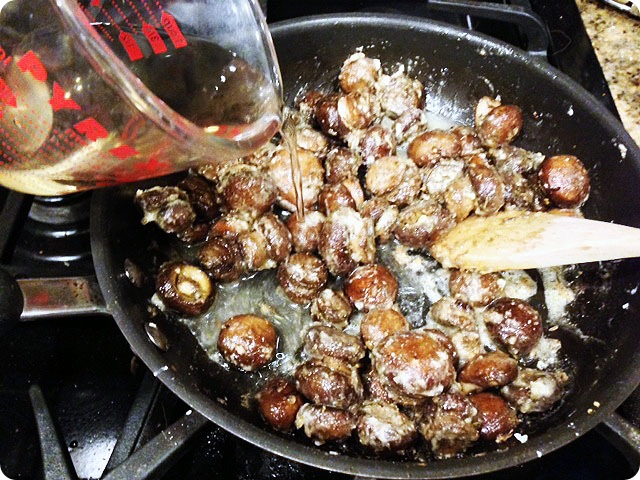 Step 6: Allow wine to reduce.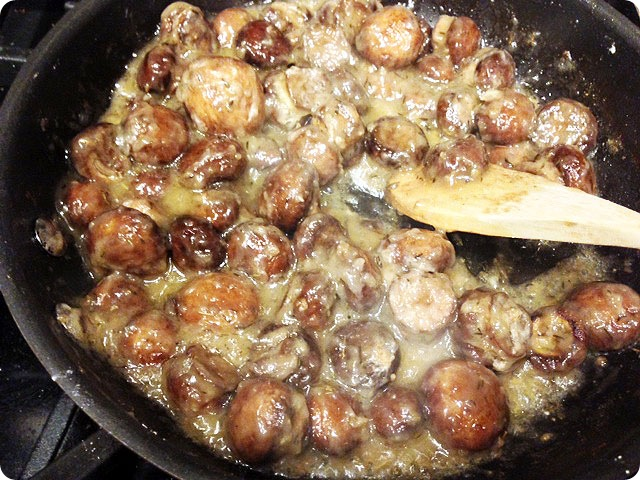 Step 7: Add coconut milk and allow to thicken.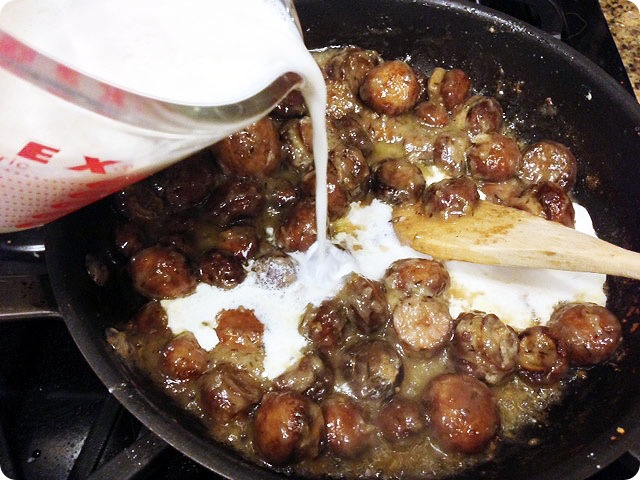 Step 8: Add cayenne, dash of nutmeg, and salt/pepper.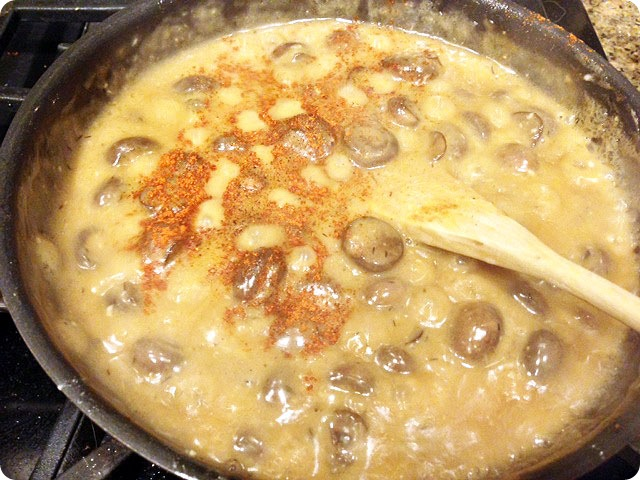 Enjoy!