I think we are all guilty of using canned pumpkin as a lazy way to get that pumpkin flavor in our recipes. What if I told you that canned pumpkin falls extremely short in the flavor department in comparison to fresh pumpkin puree? Is your mind blown yet? If not, run out to your nearest farmers market and pick up a few sugar pumpkins (trust me, you are going to want A LOT of this puree lying around) and follow these quick and easy steps on roasting sugar pumpkins.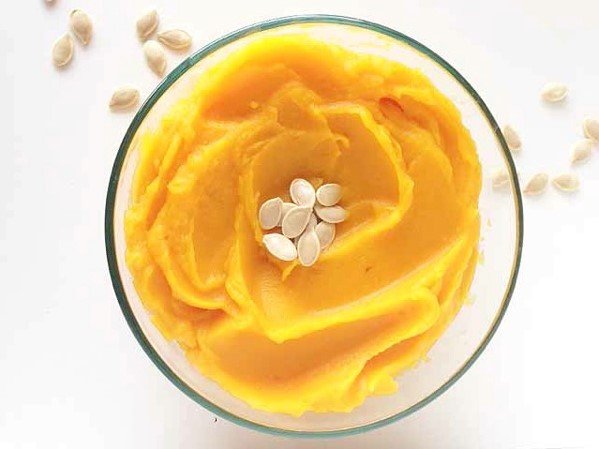 Ingredients
1 sugar pumpkin
Coconut oil spray
Instructions
Pre-heat your oven to 400 degrees.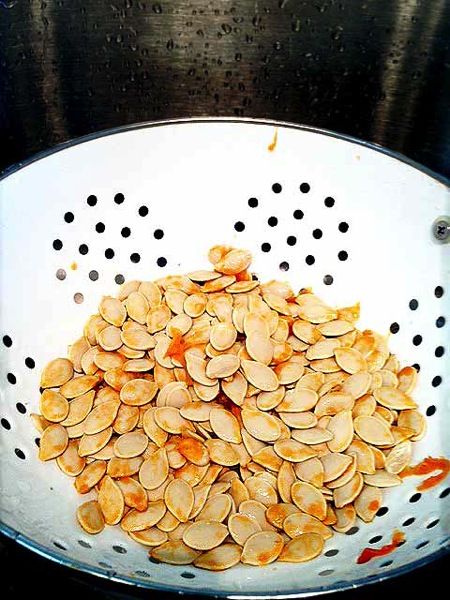 Separate all of the seeds from the inside of the pumpkin flesh.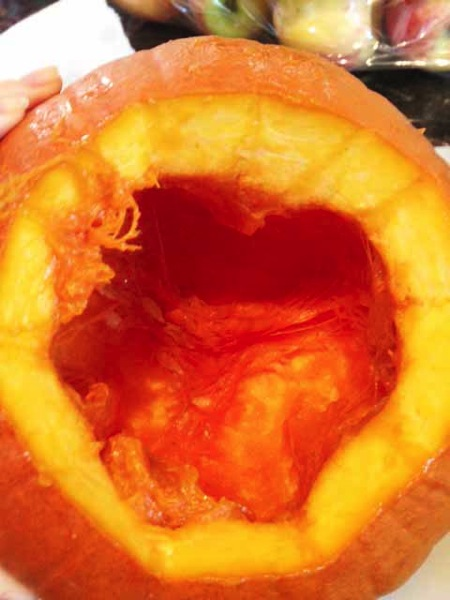 Next, cut your pumpkin into fourths. If you are used to cutting butternut squash, this will feel familiar to you. And, whatever you do, don't throw away the top of the pumpkin that you cut off, there is quality pumpkin on that thing!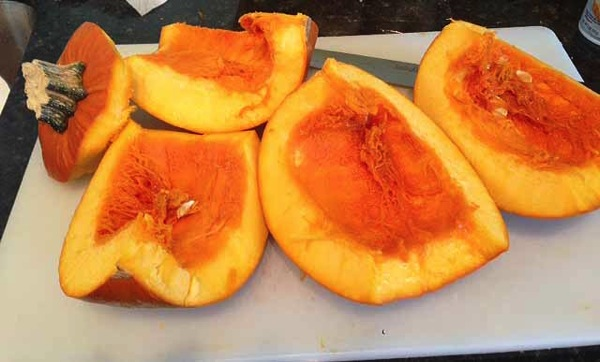 Next up, scrape the stringy portion of the pumpkin out.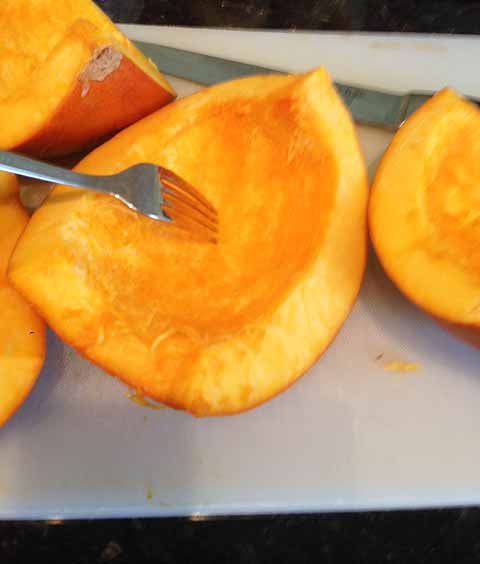 Poke with holes using a fork and then arrange on a baking sheet that has been coated with coconut oil.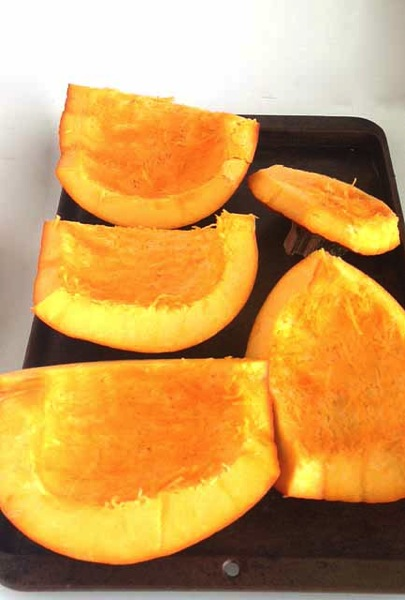 Roast pumpkin, skin-side down, for about 50 minutes, or until fork tender.
Once done, peel away the skin from the creamy flesh and discard.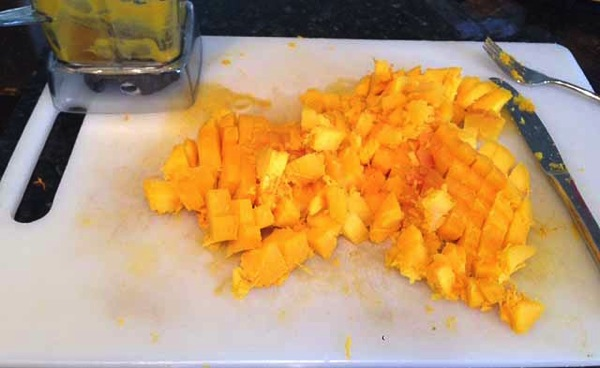 Chop up the roasted pumpkin into small cubes and throw them into your Vitamix. If you are using a food processor you may have to add water to get the mixture going. I personally strived for a thick puree and did not want to use any water.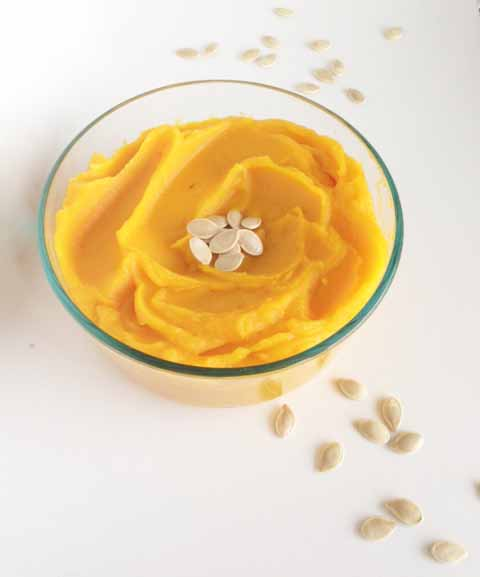 Store your creamy, pumpkin puree in an airtight container or place in plastic bags and freeze for later use.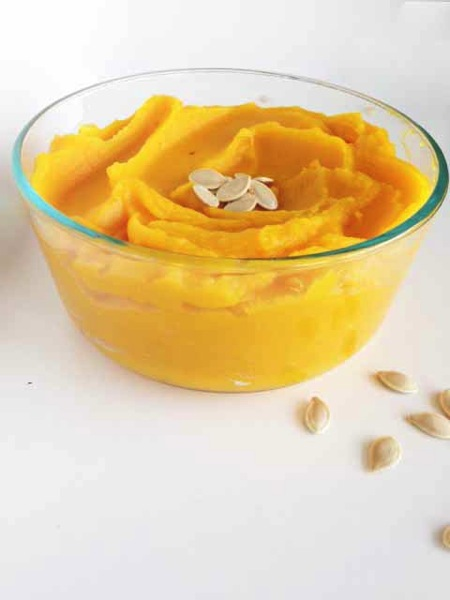 This puree is so thick, rich, creamy, and naturally sweet. There is a noticeably HUGE difference in the taste of fresh pumpkin versus canned pumpkin. I let Micah taste it and he noticed the difference also and said it was completely different.
This roasted sugar pumpkin puree is a complete game changer to any Fall recipes that you had planned! I plan on using it in soup and baked goods.
Oh, and the seeds? Don't throw those away. Clean them, boil the seeds in salt water for 10 minutes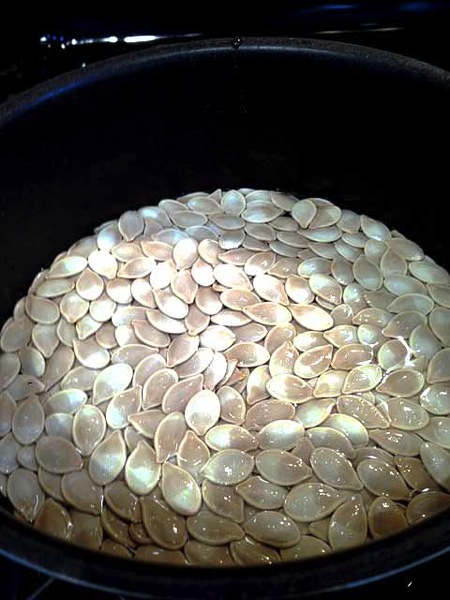 Top with oil and seasonings of choice, and roast at 375 degrees until lightly brown.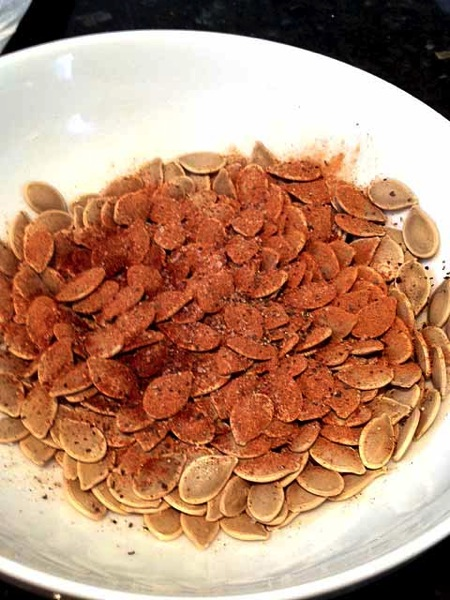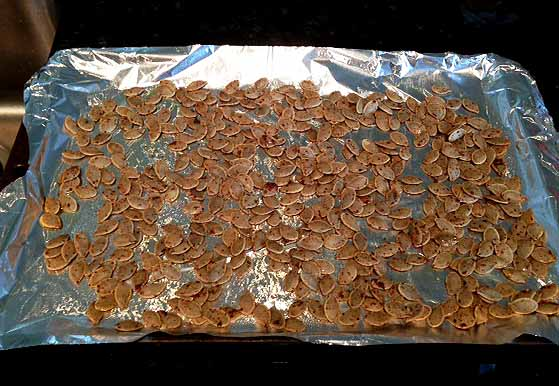 Wa-lah! Pumpkin Spiced Pumpkin Seeds.
I hope I have convinced you to forgo your current love for canned pumpkin and experience the live-changing flavor of freshly roasted sugar pumpkins.