Hello hivians, hope you are doing great?. Am back again with another recipe, but not the regular food recipe. I will be discussing with you today on how to make Puff Puff. It is called different names in different part of the world, in Nigeria, anglophone Cameroon and Sierra Leone, it is called puff-puff while it's also called buffloaf [boflot] in Ghana, bofloto in the Ivory Coast, mikate in Congo, beignet in Francophone Cameroon, ligemat in Sudan and kala in Liberia) is a traditional African snack made of fried dough. The prominence of this delicacy stretches even to the eastern and southern edges of West Africa, where it is mostly known as mandazi. Source
### Ingredients For Puff Puff
Flour- 500g
Sugar - 100g
Yeast - 1 teaspoon
Baking Powder - ½teaspoon
Vanilla - 1 cap
Nutmeg - ½ teaspoon
Step 1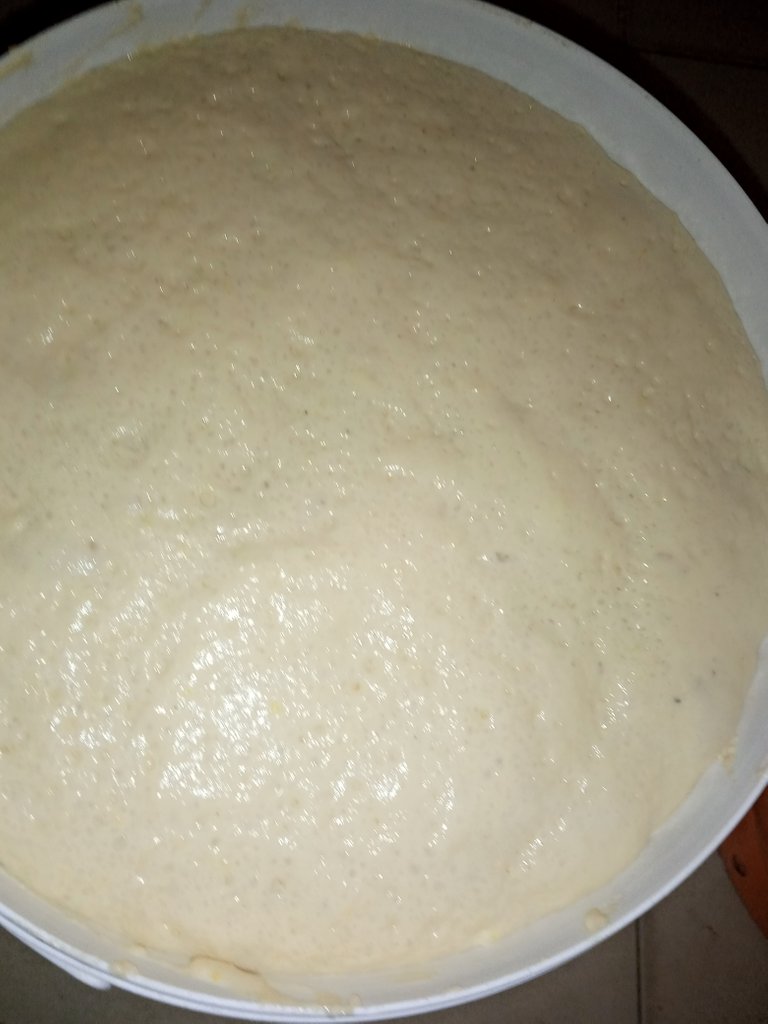 Mix the ingredients together, add worm water to the mixture bit by bit and continue mixing until the batter is a bit light. After mixing, cover the bowl and keep aside for 15minutes so it could rise before frying.
Step 2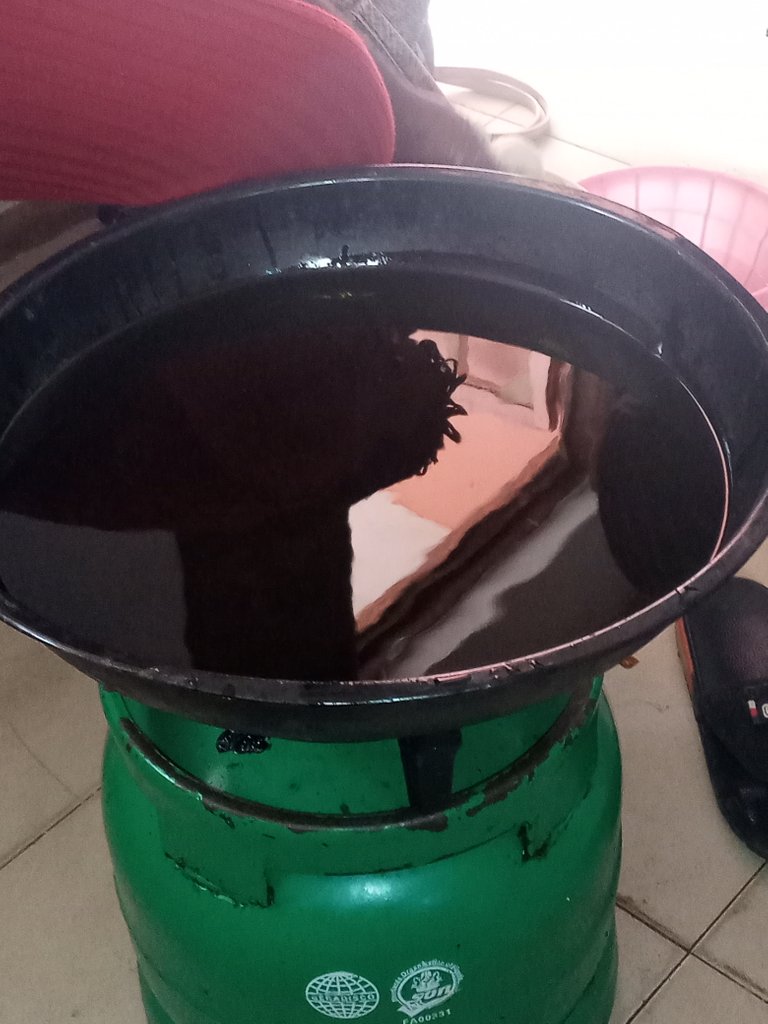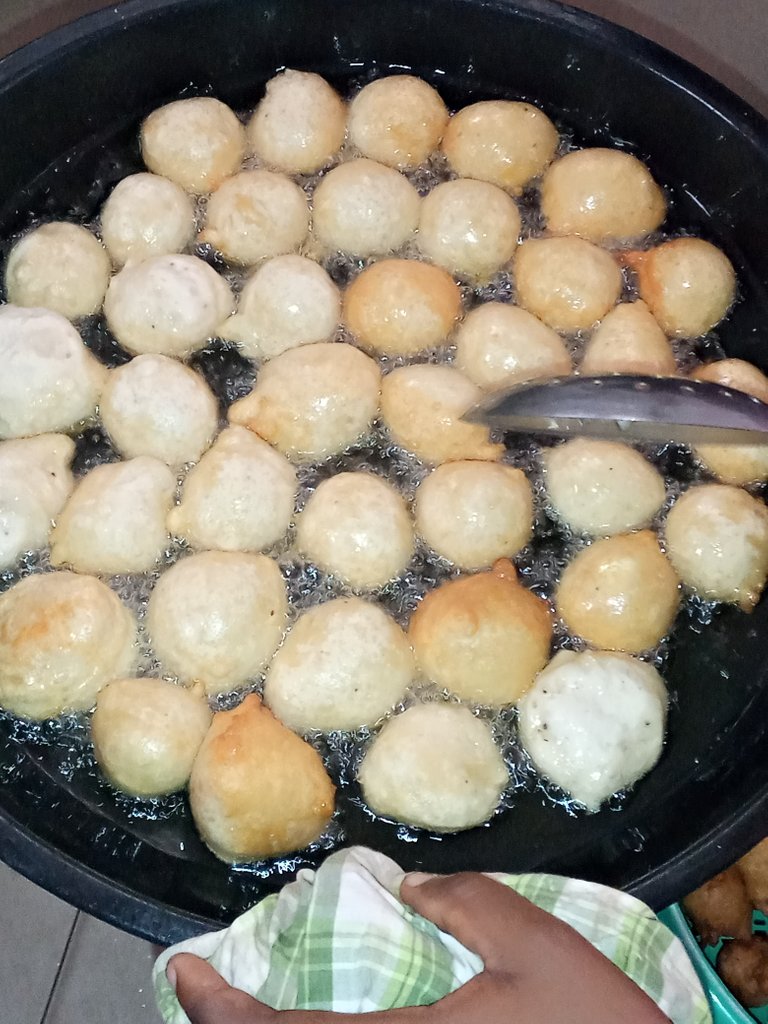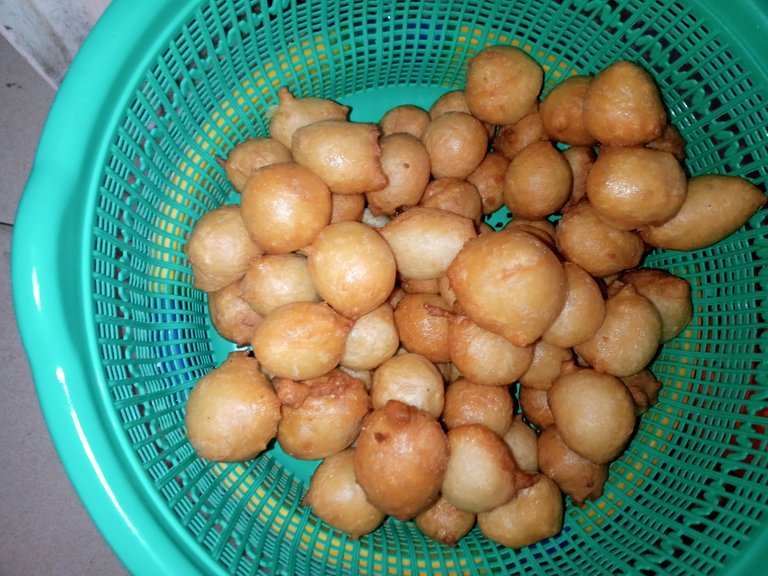 Put a deep pan or deep pot on heat and add your vegetable oil. When hot, scoop the dough little by little into the hot oil. When its golden brown, remove and repeat the process until all the dough is fried.
Puff puff is an easy recipe that require deep frying, hope you can make this at home at your convenience. Thanks for reading, do support with an upvote and comment.
Posted using Dapplr