Hello hivians, today I will be showing you a recipe that I learnt recently. Coming down to a Yoruba land and seeing things differently as they do, trying to learn their ways and accept their food and their way of life is really a lot to take in. In the long run, it has been an interesting experience. We had an order in catering to deliver in an occasion, so we prepared different delicacies but I will only be talking about one of the meal prepared which is Efo Riro. Its a vegetable soup/stew but the Yoruba's cook theirs a bit different.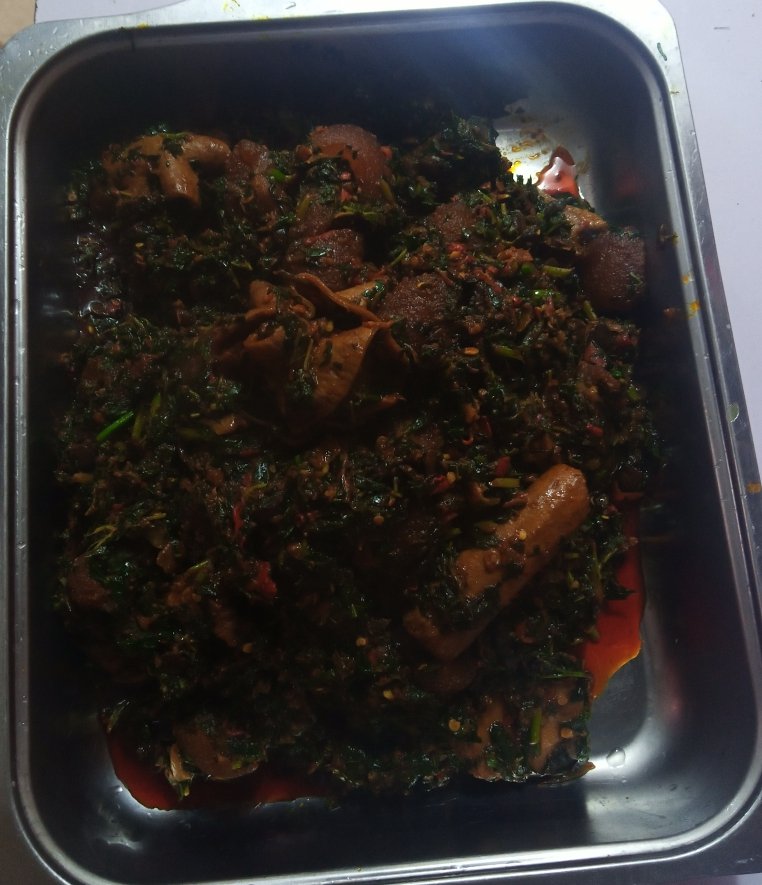 The health benefits of most of the ingredients can be found in my previous posts apart from the locust beans which I will state below.
Health Benefits of Locust Beans
Anti-oxidant Properties
Wound Healing Properties
Treatment of Hypertension and Boosts the Immune System
Dermatological Properties
Treatment of Respiratory Infections
Treatment of Gastrointestinal Disorders
These are some benefits of locust beans which is a major ingredients of Yoruba traditional delicacies and you can understand it better here.
Ingredients
Assorted meat
Stock fish
Palm oil
Crayfish
Red onions
Small stock cubes
Locust beans (iru)
Salt & Maggi
Curry & tyme
Habanero, Scotch Bonnet peppers, tatashe peppers
Efo Tete (Green Amaranth)
Ugu (Pumpkin)
Steps 1
You start by spicing the meat with curry, thyme, Maggi, onion and salt before cooking. After cooking, set aside to cool. Dice the meat to small pieces and set aside.
Step 2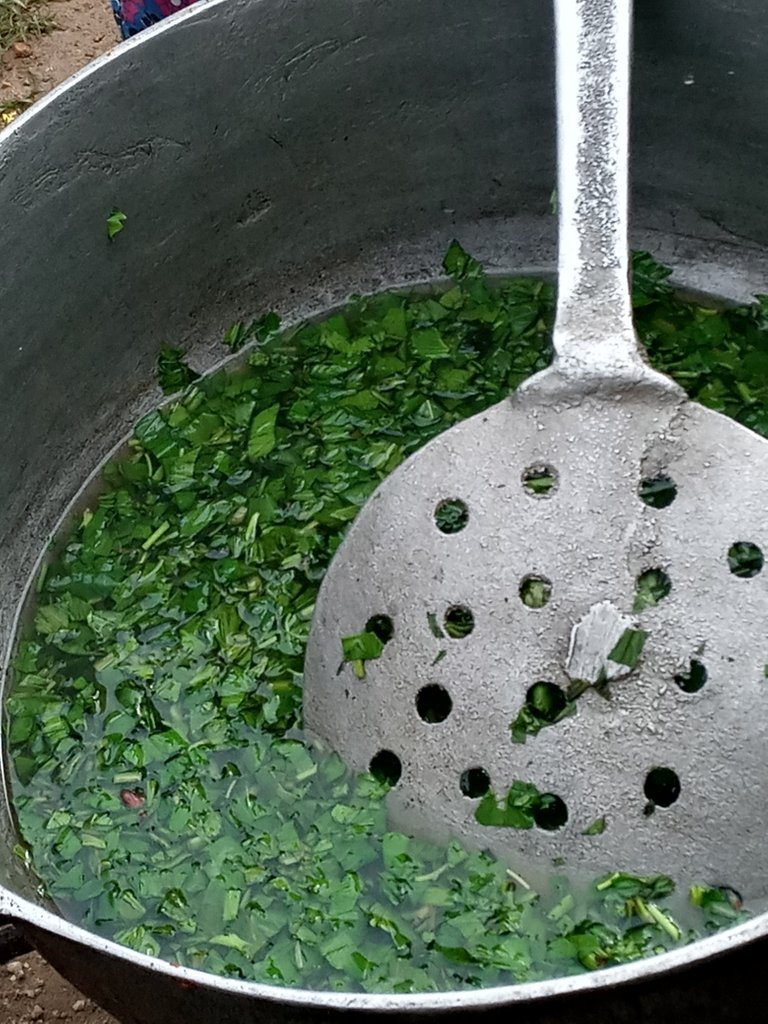 Slice the green amaranth(efo tete) and pumpkin (ugu) and keep aside while you put a pot and water on heat, when the water is boil, turn in the green amaranth(efo tete) and stir for 2minutes before sieving it out into a cold water. This process is call blanching.
Step 3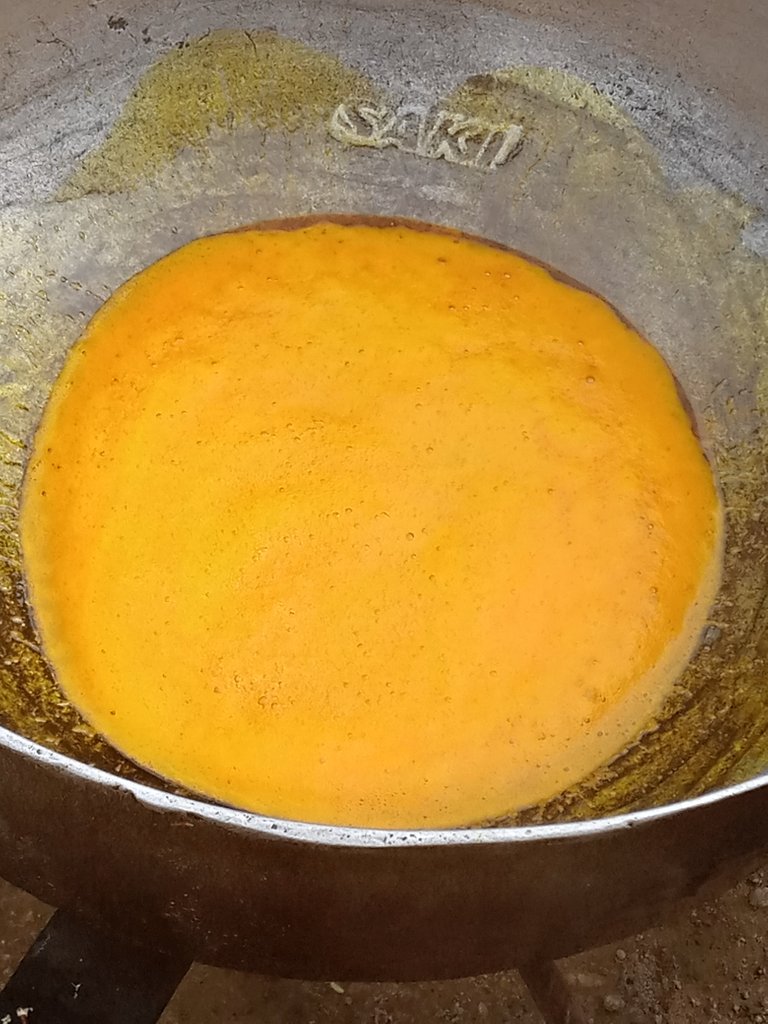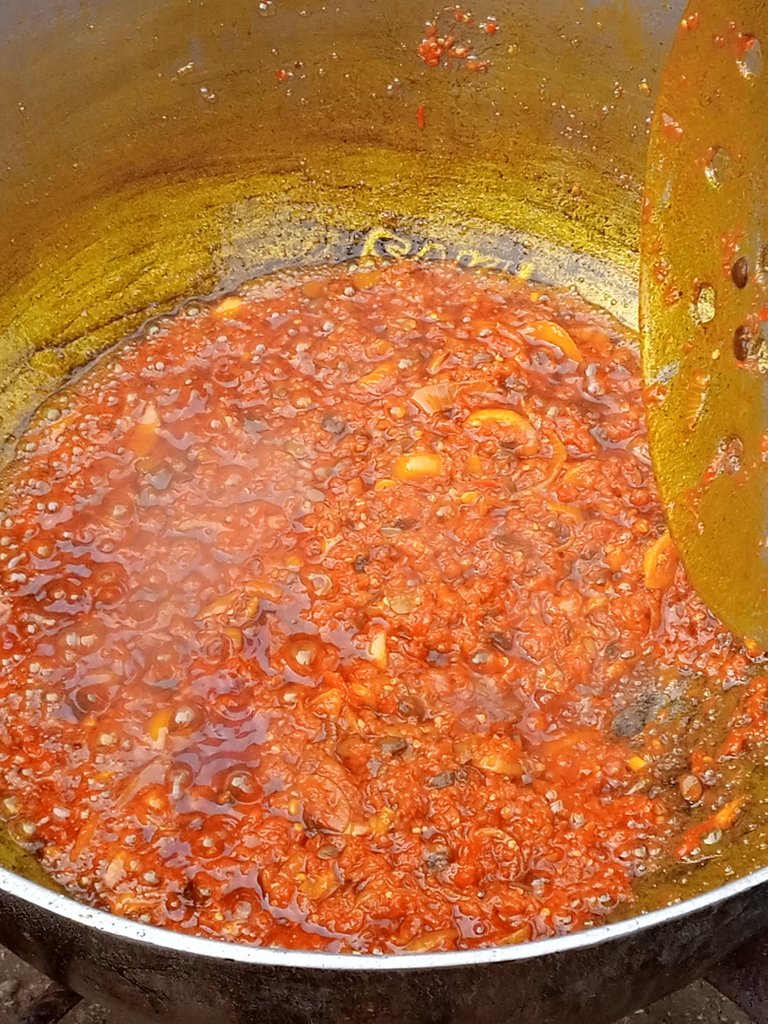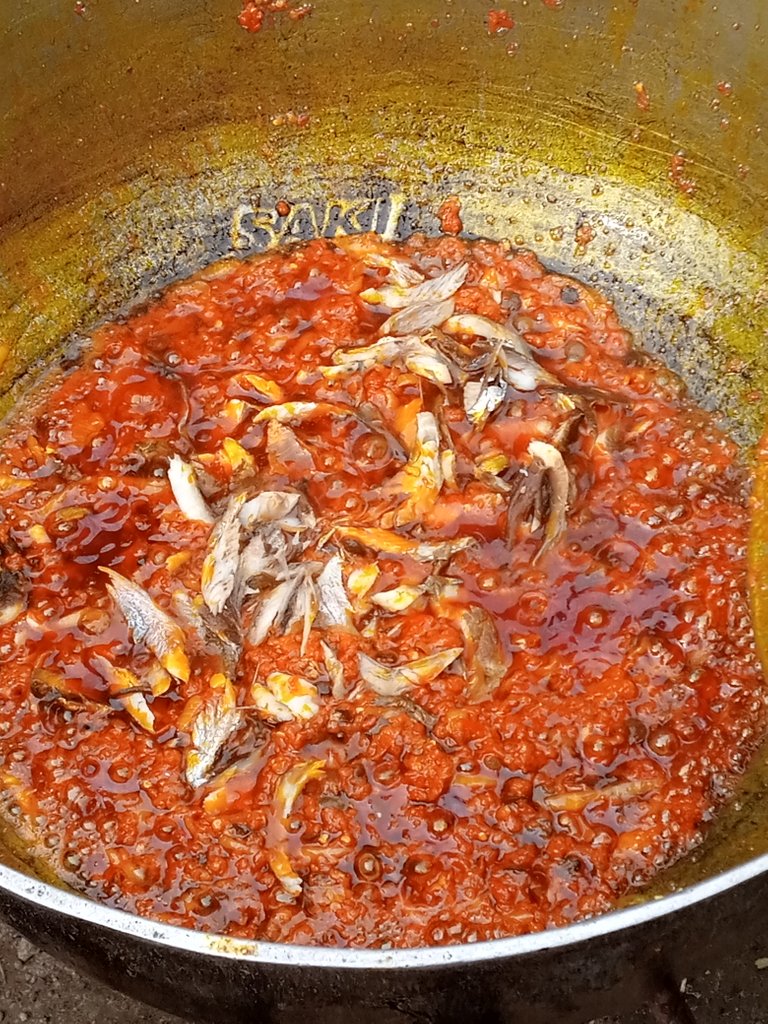 Wash the Habanero, Scotch Bonnet peppers, tatashe peppers and grind but don't grind too smooth. After grinding, put a pot on heat and turn in the palm oil. When its hot, put in the diced onion and stir fry after which you add in the already grinded peppers. Stir for some minutes until the water is dried up, add in the locust beans, continue stirring, add in maggi and salt, then add in the crayfish and stock fish.
Step 4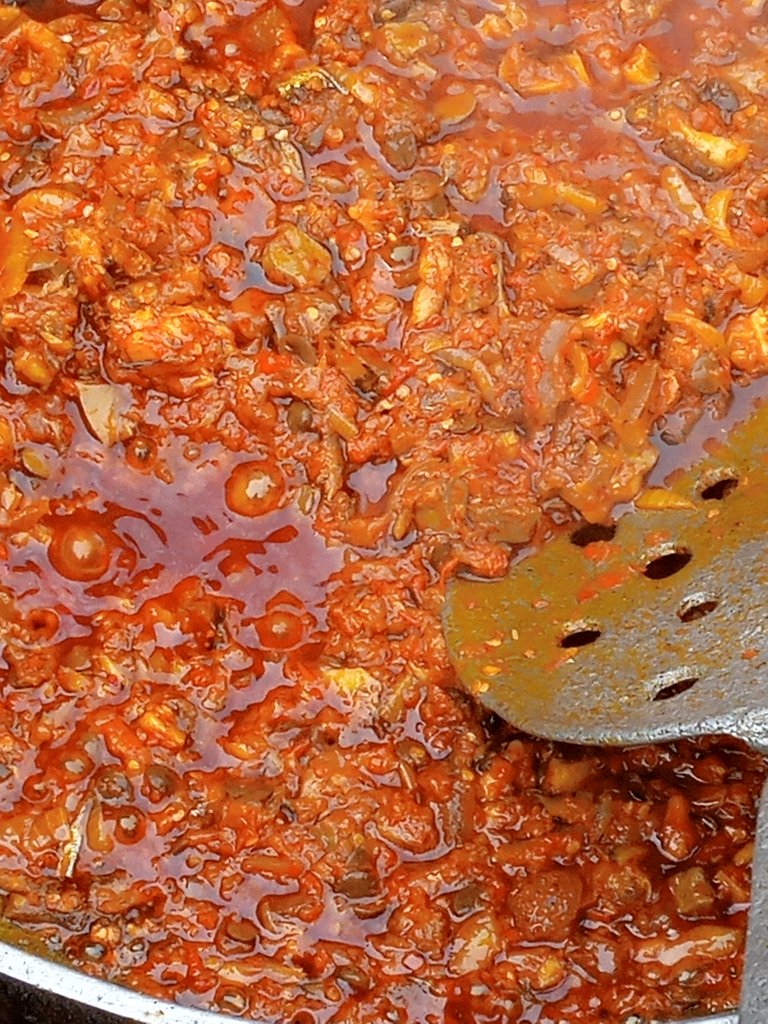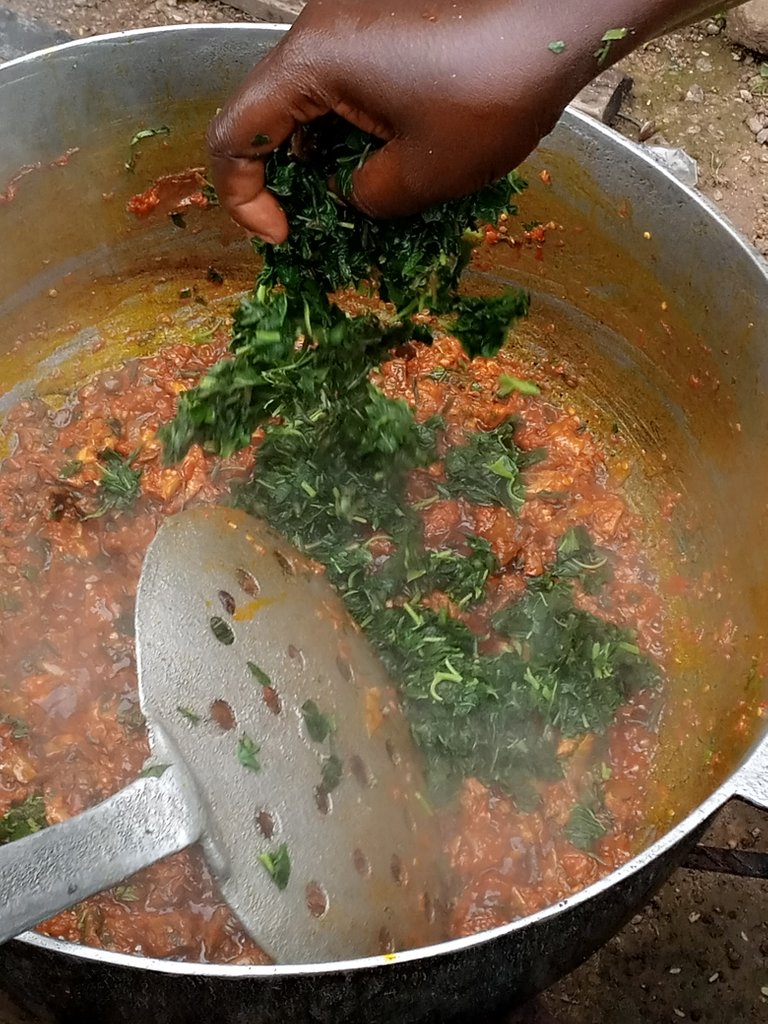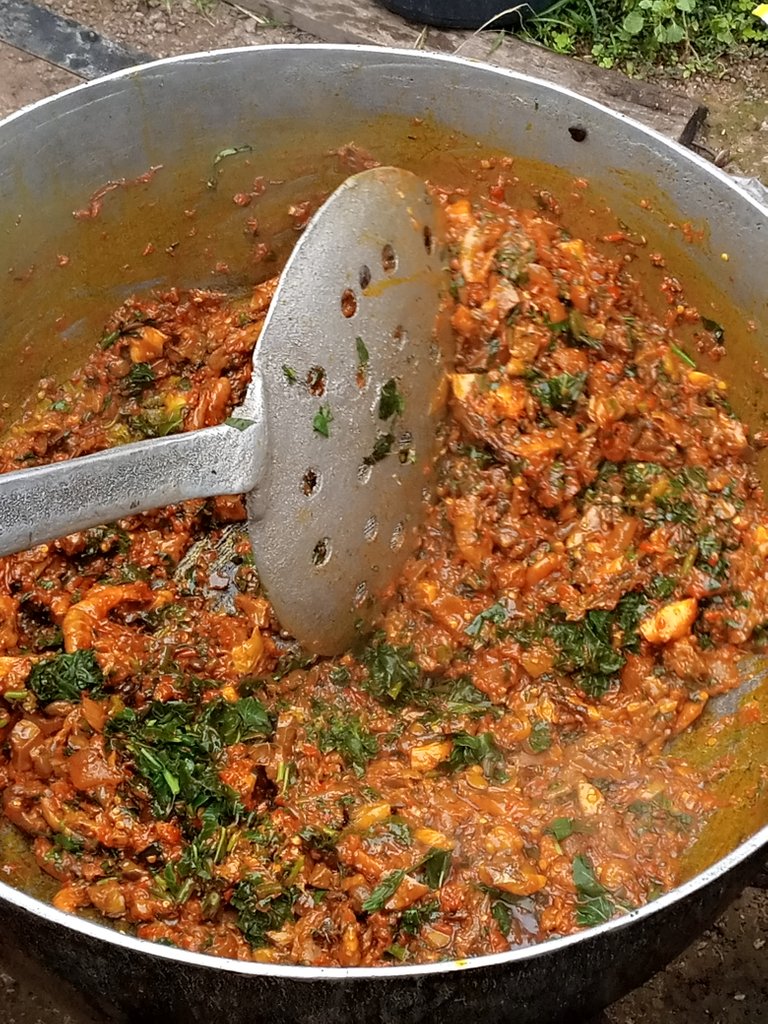 Bring in the diced assorted meat and add into the pot, while stirring, put in the vegetables, stir for 2minutes before taking it down.
This is the simple step taken to prepare this delicacy and it can be served majorly with Amala.
Please do support with comment and upvote, thanks for reading and hope to see you in my next post.
Posted using Dapplr