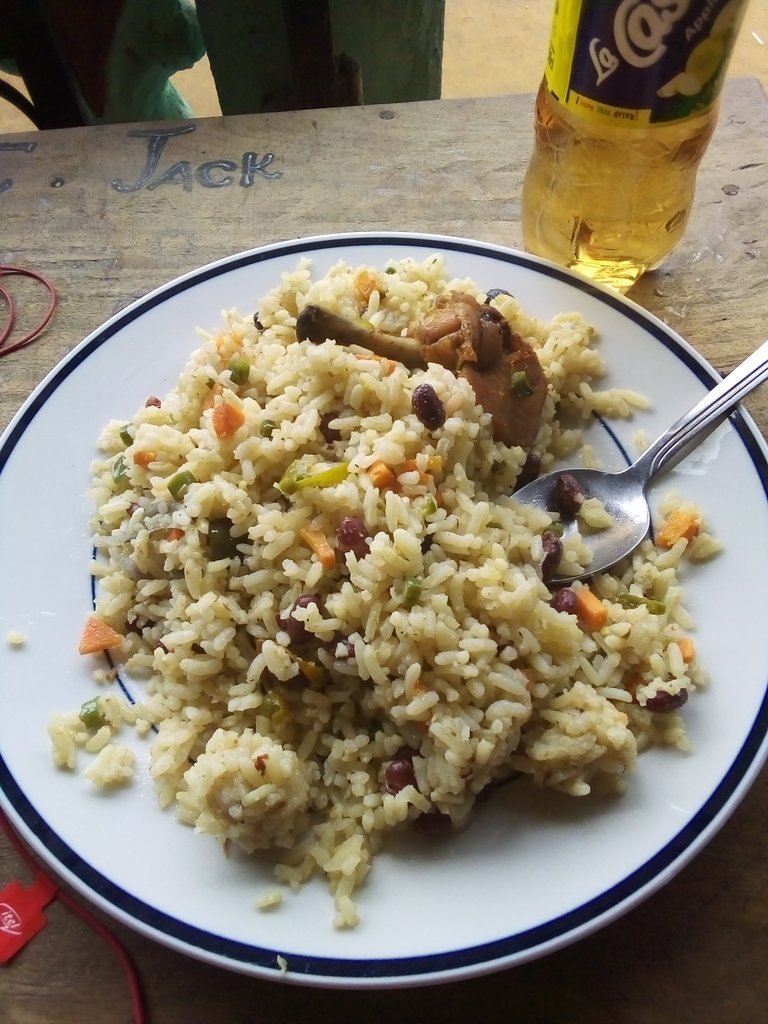 It's been actually a long time I ate rice, you know why? I'll tell you. A cup of rice over here in Akwa Ibom State, Nigeria is #200 naira per cup.
It's really bad because I can remember sometime ago I used to buy rice at #50 naira a cup and with that one can cook as many cup as he or she would want to.
It's just annoying 😡 that I love rice anyhow you prepare it but it's price currently is not encouraging at all.
So my school organized a ceremony for the year 1 students (Matriculation) and some of them cooked and celebrated.
I was given my own share and I ate it as someone who hasn't seen rice before. As a matter of fact, I ate 4 plates of rice that day🙊.
Since then, I haven't eaten rice😭😭
So going through my gallery I saw that I snapped it so I decided to share.
This kind of rice is not difficult to prepare though, it's simple and fast.
The ingredients are;
Rice
Groundnut oil
Carrot
Green beans
Gabage
Pepper
Maggi
Salt
Onions
Crayfish (optional)
Chicken
Steps in preparing
Parboil the rice
Steam your chicken
Place your pot on fire, when it's hot you put Groundnut oil
Put onions and salt
Put your carrot, Gabage, green beans and turn
Add rice, crayfish, Maggi etc and turn.
Cook it till it's done
Place your frying pan on fire and when it's hot put onions and add your chicken.
Fry it till it dried enough
After that, your fried rice is ready to be served.