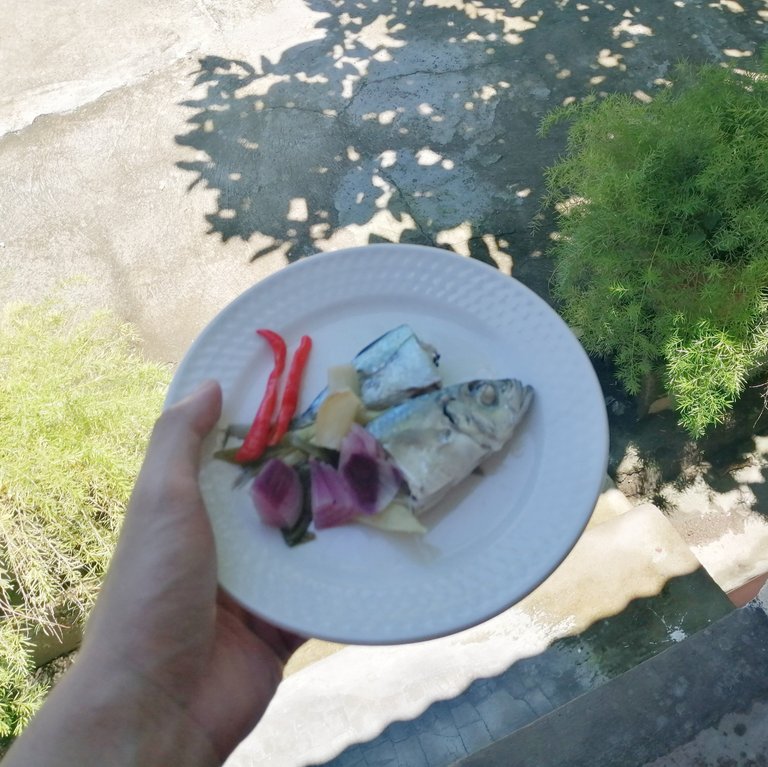 I thought this day was full of sunshine, but vile creatures are always lurking behind the bushes just waiting to attack you in the most unexpected ways.
It is a long weekend to be joyful about, it was also sunny today and everything seemed to be in place.
In the morning a food truck selling fresh fish and vegetables parked nearby and I immediately thought of cooking fish. Lucky enough, I was still able to get 1/4 kg of Tamarong (Big-eye Scad) since the styro box was almost empty.
There were few vegetables and herbs remaining, lucky to still get scallions, lemongrass, chili pepper, and tomatoes.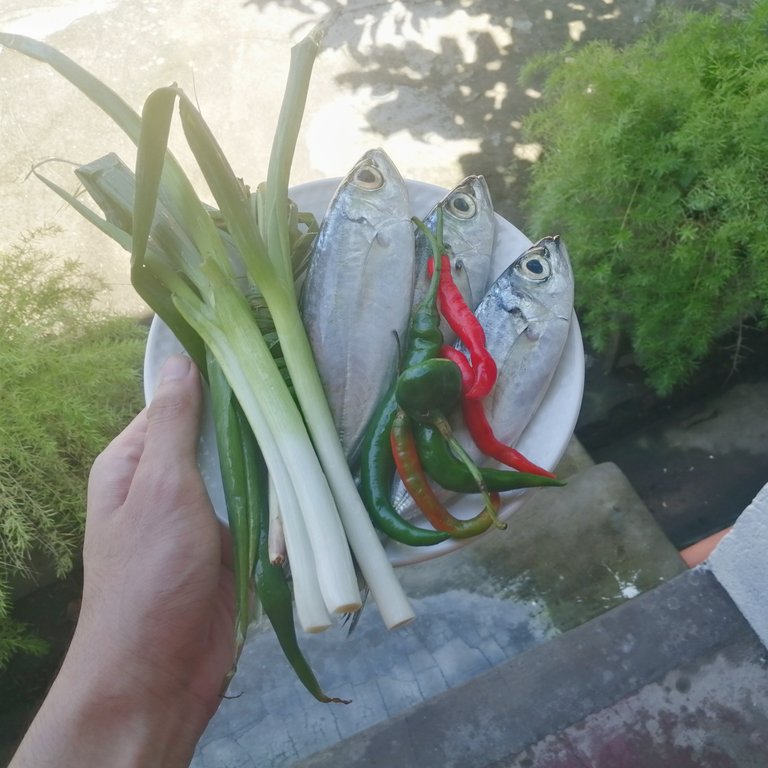 I have cleaned fish before, but it was a different one, so I had a video call with my family and asked for help. Pull the gills, slit the belly, remove the entrails, and wash with water. I was sorry for the fish.
My sister said, that if the fish is fresh, make a Tinuya (thin soup), but I do not think I could easily eat all the fish in a day, so it might go bad. I opt to cook Paksiw, which is meat or fish in vinegar broth. It could last a day or two, plus it gets even more tasty every day after.
Fish in Vinegar Broth
1/4 kg Big-eye Scad, cleaned and cut in halves
2 large scallions, cut into 2-inch parts
3 cloves garlic, pressed
1 onion, cubed
1 stalk lemongrass, knot
2 pc chili pepper, slice in half
1 cup vinegar
2 tbsp salt
Steps
Put fish into cooking pot.
Put all herbs and spices.
Add salt and vinegar.
Cook until aromatic or when vinegar smell is no longer strong.
Notes: You can add ginger and whole peppercorns, or adjust everything to your liking.
Since I got no ginger, I substituted it with lemongrass just to remove the fishy smell, while adding another dimension of aroma. This dish is great with a plate full of rice.
The dish can be paradoxical, it is savory, but you can also taste the sweetness of the fish and herbs. It reminds me of the story of my day, it started as sunny, went sour, then eventually became better.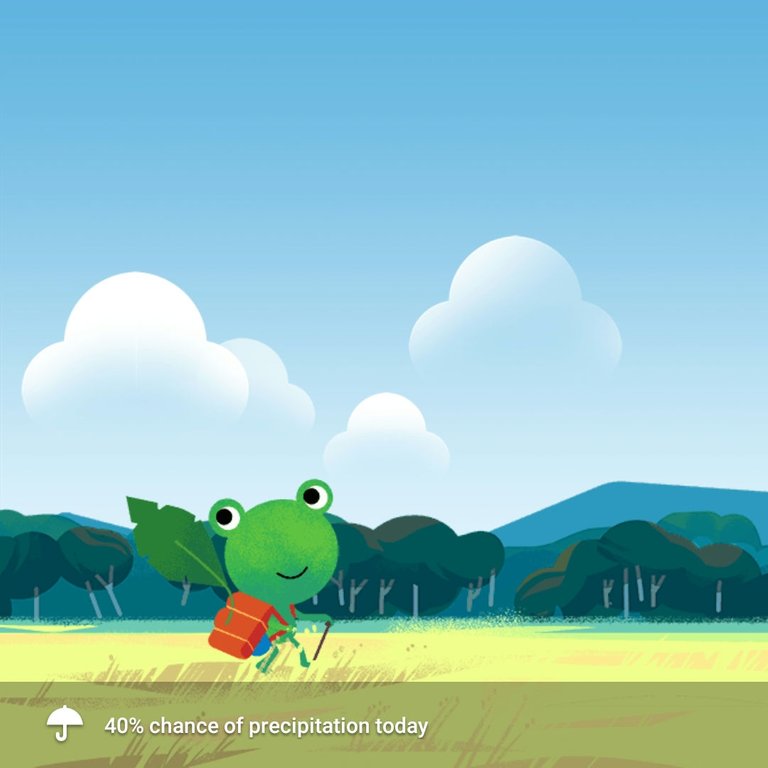 I do not deny that I got anger issues, that is the very reason that I stay away from people and avoid conflict. Yet as crazy as the world gets, some people enjoy chaos as much as I abhor it.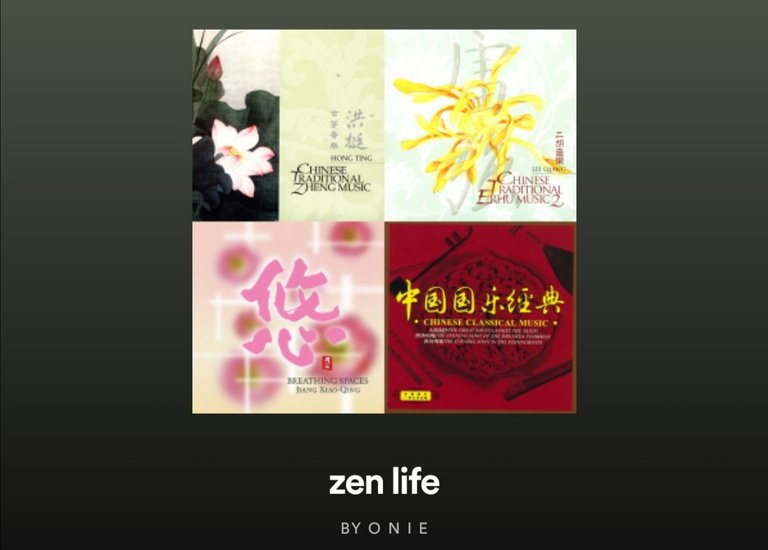 With so much internal turmoil from external stimulus, I needed to distance myself away from the chaos.
Aside from venting, I also find resting with my eyes closed so relieving, especially when playing Chinese (and Japanese) Traditional Music.
My favorite is The Morning In the Mountain Villages of the Miao People by Min Huifen and the Chinese Traditional Erhu Music collection by Lei Qiang.
After hours or resting, my alarm goes off, it is time for an evening walk. The days were still longer and at 6 PM it was still bright. The skies was in grayish blue while the clouds glow in Flamingo pink—not in red or orange, but in pink.

I took four round around the subdivision and decided to end it when more dogs were already out on the streets.
That scary, I only trust our dogs, but any other dogs triggers my trauma back when I was a kid and got surrounded by five dogs while inside our school.
Today I got ~4K steps and about 3 kilometers in total of walking today. That made me hungry as soon I arrived home, I googled if it was OK to eat after workput and it said yes. It helps regenerate muscles and supplies nutrients for growth.
I want to reach 5000 steps tomorrow, maybe I would start by 5 PM to earn extra steps without the dogs resting on the streets.
---
PREVIOUS POST
Earthquakes and Bibimbap Today
Looking forward to cook my own Bibimbap this week!
---
About Me
@oniemaniego is a test engineer, but outside work, he experiments in the kitchen, writes poetry and fiction, paints his heart out, or toils under the hot sun.
| | |
| --- | --- |
| | Onie Maniego was born in Leyte, PH. He grew up in a rural area with a close-knit community and a simple lifestyle, he is often visiting his father's orchards during summer and weekends, which has a great impact on his works. |
---
Don't forget to vote, comment, and follow me.