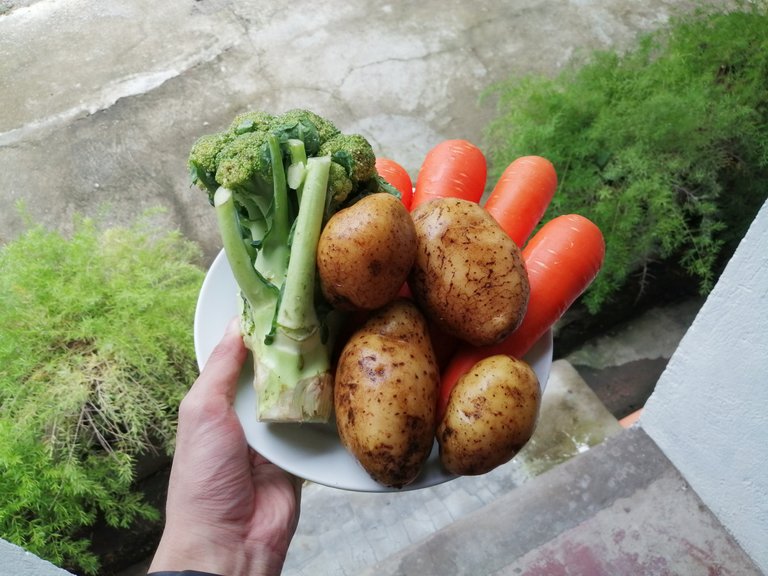 It was a dull day, but I was excited for a lot of things. There was so much on my to-do list that I wish to complete today.
Last night, I was binge-ordering pantry supplies online while making sure I get a deal for each order by buying multiple items on the same shop to get a discount voucher and without separate delivery fees. I am hoping for it to arrive in about a week, so I can complete my pantry.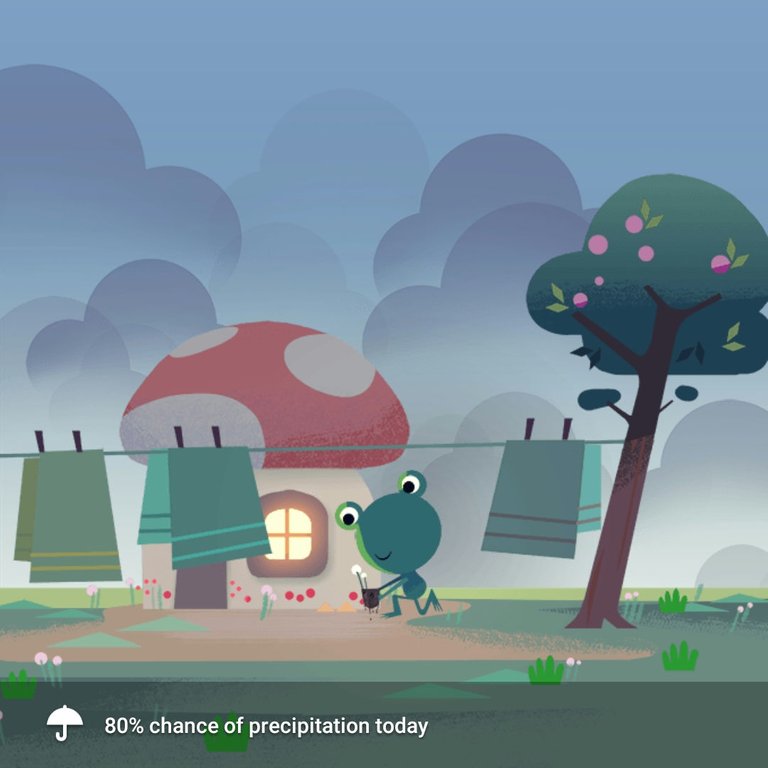 During lunch break today, I went out again to get some groceries. Lucky me, it was cloudy that I did not need my umbrella, but I still brought it in case of sudden rains. I got to excited going outside that I forgot my eyeglasses again.
I cannot go inside malls and other big establishments because I do not own any quarantine pass or have a valid certificate of employment to present to the police, so I can only go inside small stores and shops near my apartment. 7-Eleven was my first stop then I proceed to the local convenience store to buy other things, but was not able to complete my checklist.

My lunch break walk was productive and reached more than 4K steps today, the weather was not hot and humid, so I came home not so exhausted. Even if I had my own car, I would grab the opportunity to walk because my cholesterol levels might be on the rise for being sedentary.
It is my 4-day streak and I keep reminding myself that this is not about the numbers, but a way to make use of what I eat. I have been eating and no sweating in the past months, this is the best chance to live a better lifestyle.

It is an irony that I live near the malls and big supermarkets, but I cannot get inside yet. I cooked spaghetti again, but craved to eat stir-fry, so I checked my Grab app and used the Pabili feature or a personal shopper service.
It was straightforward to use, so I list all what I need and set the estimated total price. The delivery man was quick to respond and got all the things I needed, a veggie basket of Broccoli, carrots, potatoes, red onions, and a bottle of tomato sauce.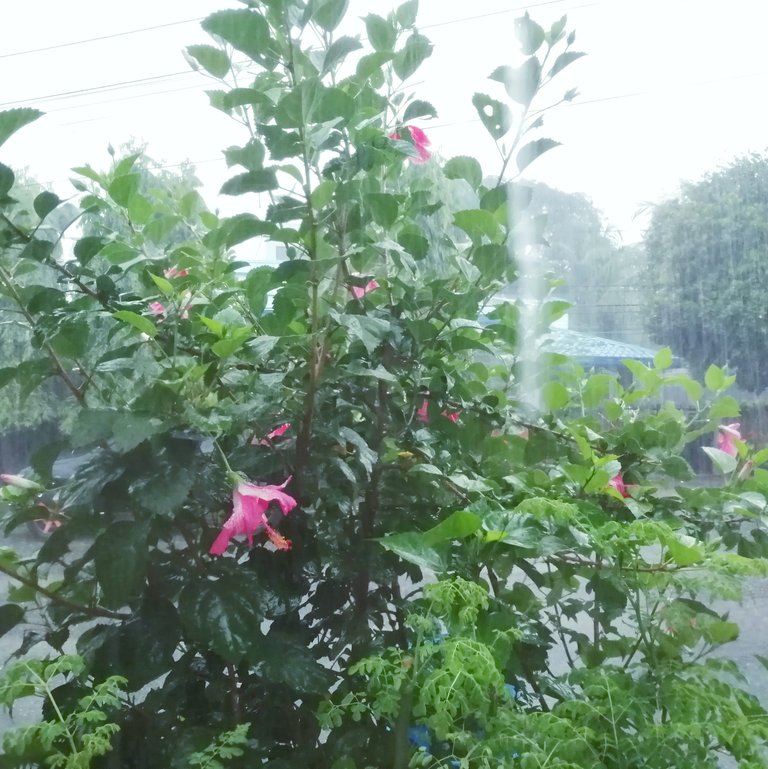 Lucky for me, I received the grocery before it started raining. We were having thunderstorms lately and at dusk it always rains so hard.
Maybe I would make a mushroom soup if it continues to rain in the next days.
Simple Broccoli Stir-fry
500g Broccoli head, cut into florets
1 carrot, cubed
1 large red onion, cubed
3 cloves garlic, thinly sliced
100g green peas, cooked and drained (optional)
1 tbsp soy sauce / Oyster sauce
ground pepper
salt
oil
Steps
Heat skillet, then add oil. (high heat)
Sauté garlic and onion until aromatic.
Add carrots, stir to avoid burning.
Add broccoli, stir to avoid burning.
Mix in soy sauce, ground pepper, and salt.
Serve immediately.
Notes: You can add sesame seeds to add a nutty flavor or adjust everything to your liking.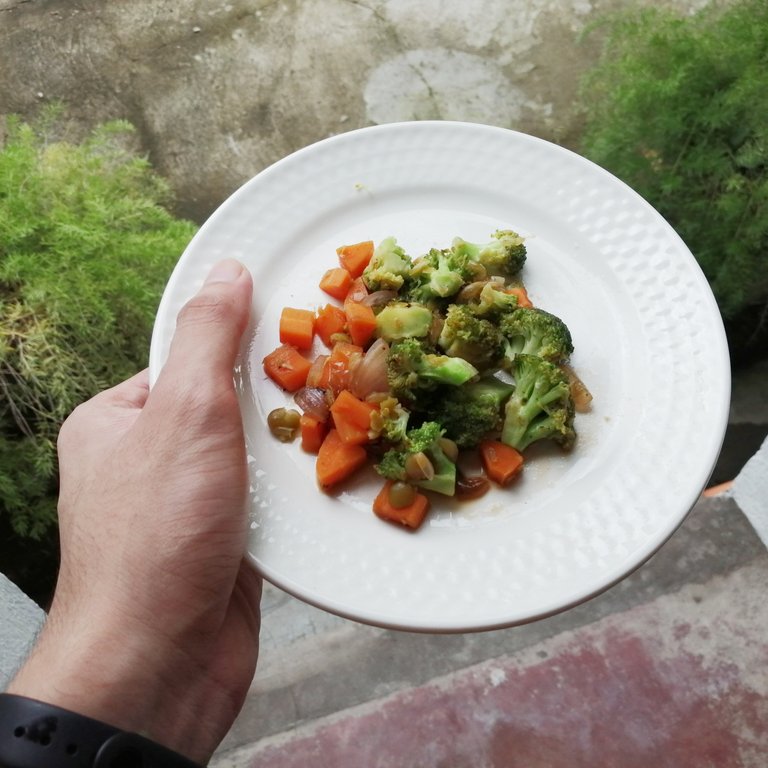 The vegetables are sweet to the taste, it balances the umami flavor of the soy sauce. You can add cornstarch to thicken it or omit the soy sauce and just use butter instead. I realized stir-frying, is hard especially if you are a rookie cook because there is a high chance of burning and overcooking the vegetables.
The recipe can be a good side dish, but you can turn it into a main dish by adding beef, chicken, tofu, or mushrooms. Next time, I will try blanching the veggies and putting it in cold water, then just serving it with butter, salt and pepper, I guess it would be tastier that way—but it would call for a meat because just be a side dish in that way.
---
PREVIOUS POST
Meh Fried Rice—Not a Recipe
Meh Fried Rice was born! Topped with burnt egg and banana ketchup.
---
Curious about Crypto?
Buy and Sell on Coinbase
Get Started
---
About Me
@oniemaniego is a test engineer, but outside work, he experiments in the kitchen, writes poetry and fiction, paints his heart out, or toils under the hot sun.
| | |
| --- | --- |
| | Onie Maniego was born in Leyte, PH. He grew up in a rural area with a close-knit community and a simple lifestyle, he is often visiting his father's orchards during summer and weekends, which has a great impact on his works. |
---
Don't forget to vote, comment, and follow me.
---
Not yet on Hive? Earn while blogging.
Sign Up