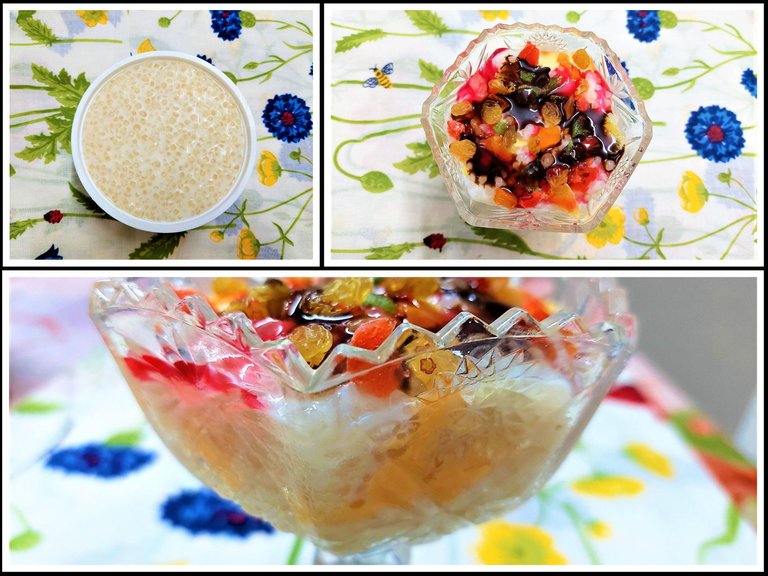 After a long summer day, this dessert is perfect to cool down. Preparing sago dessert is so fun. We can make pudding, porridge, or add it with ice cream. Everything turns out quite good with sago.
If you never had it before, I would suggest you try this. It tastes something similar to boba but slimy. But it sure tastes good.
Let me share how I usually prepare sago dessert.
All we need is sago, ice cream, fruits, any syrup you like, and sugar. That's it. The recipe is flexible, you can add or skip whatever you feel like.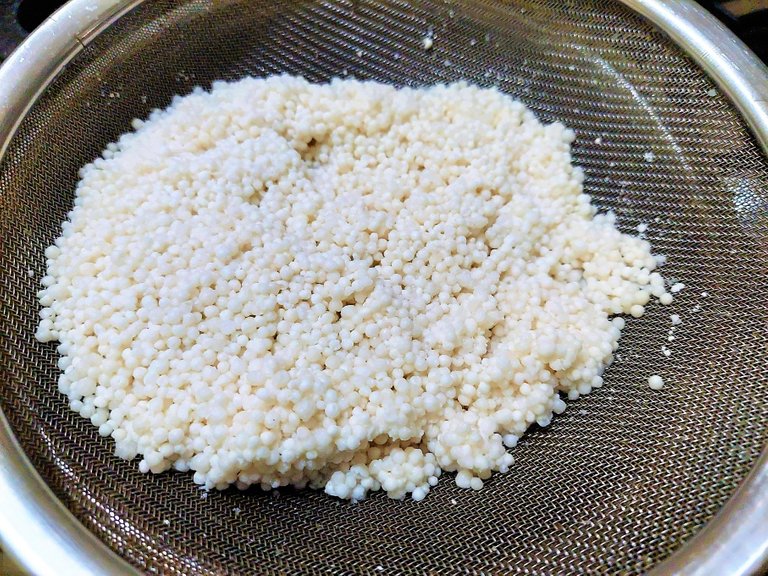 First I raised off the sago and soak them in water for half an hour. When they became soft, that's when they are ready to boil/cook.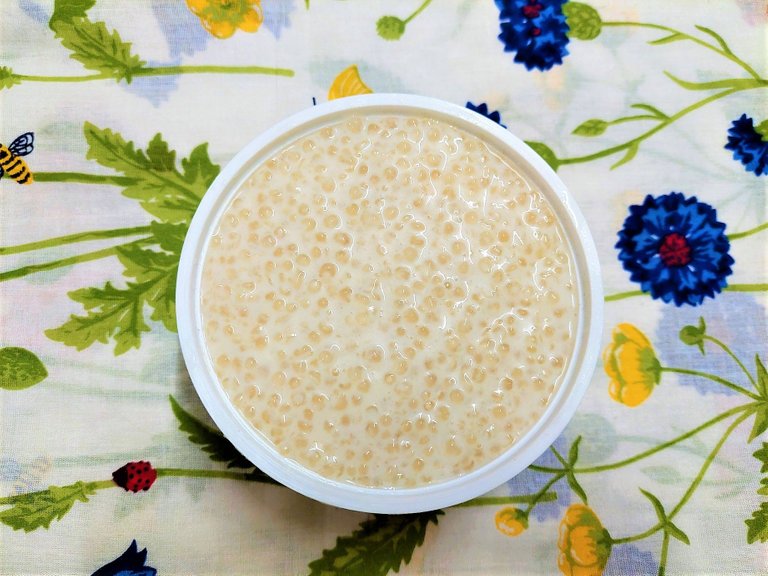 I boiled them with milk and a small amount of sugar. As I'm going to add ice cream later so don't want to make it too sugary.
Then I added one portion of cooked cool offed sago, and one portion of mango ice cream like this in a dessert bowl.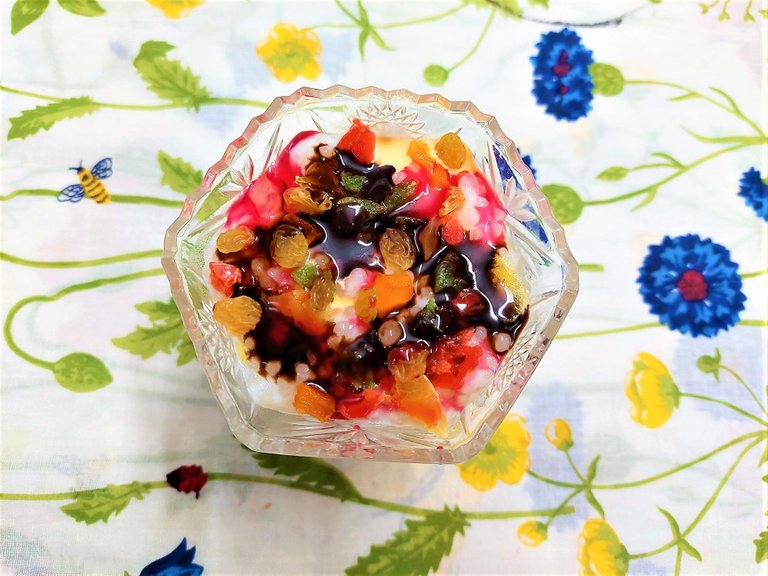 I added some tutti frutti/dried fruits, you can add fresh fruits as well.

Also, I added chocolate syrup, strawberry syrup, and some raisins as well.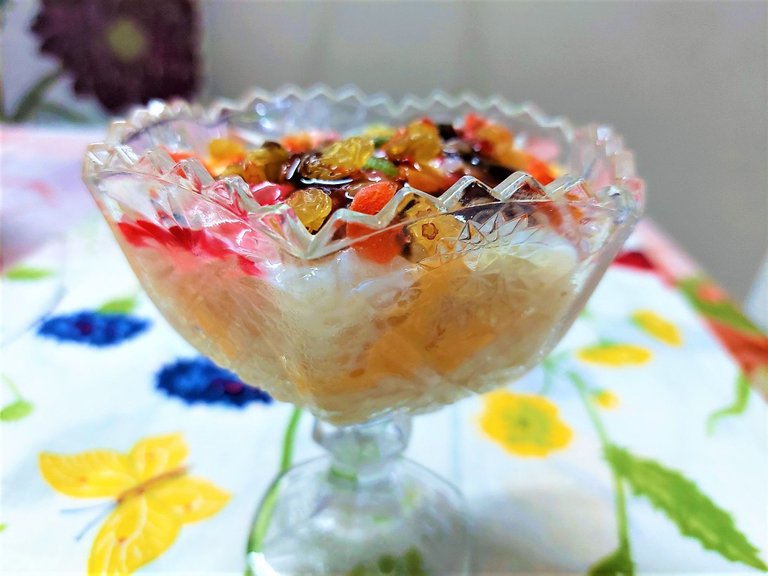 It's ready to serve.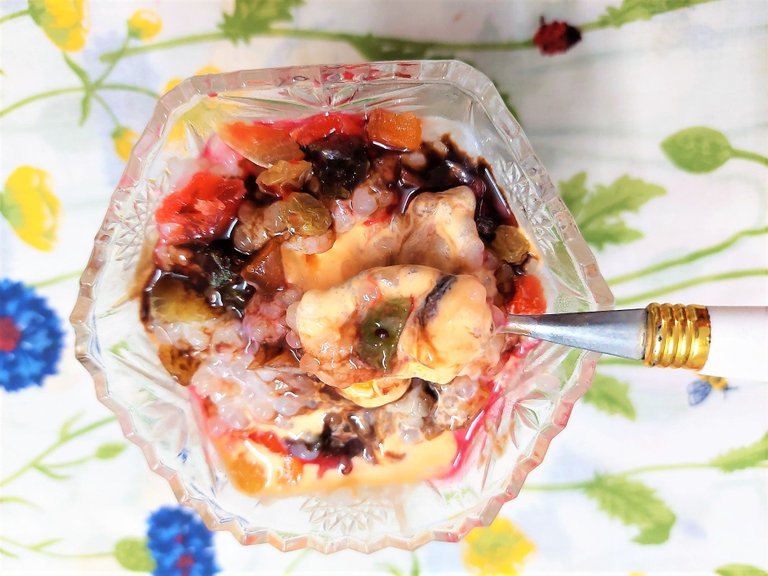 You see, that's how simple it is.
One thing I forgot to mention, if you want your dessert to be too cold, then fridge up the sago for a few hours before serving. Also, as I have said this recipe is very flexible. Add anything sweet with sago and it will taste good.
Try it. I hope you will like it.