Chicken gravy is one of the common meal in Bangladeshi cuisine. It goes nice rice and roti. But it takes a lot of preparation, you know. All different masala paste, garam masala, and all. So I tried something new this time, all by myself.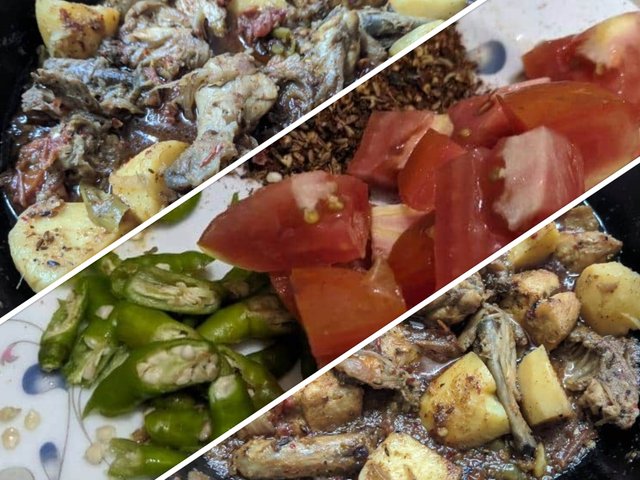 It's actually an Iranian curry recipe but I use minimum ingredients and it comes out really good.
Let's see what we need!
• Chicken
• Potato (big slices)
• Ginger and garlic paste
• Tomato and onion slices
• Green chili slices
• cumin seeds and dried red chili (half grained)
• Salt and sugar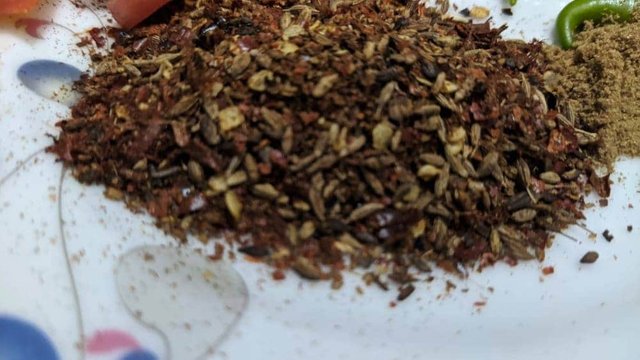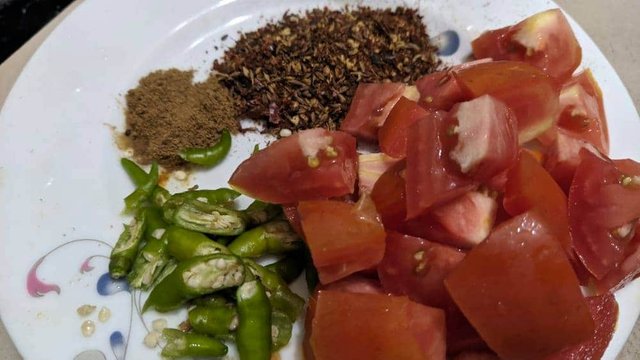 The turmeric makes all the difference in a curry so I didn't use any turmeric paste or powder here. You will love the taste of cumin seeds and chili.
So, let's start!
Fry the chicken pieces and the potato slices for a few minutes. After it turns golden remove it from the pan. Use the same oil and chicken juice to cook the masala and other ingredients.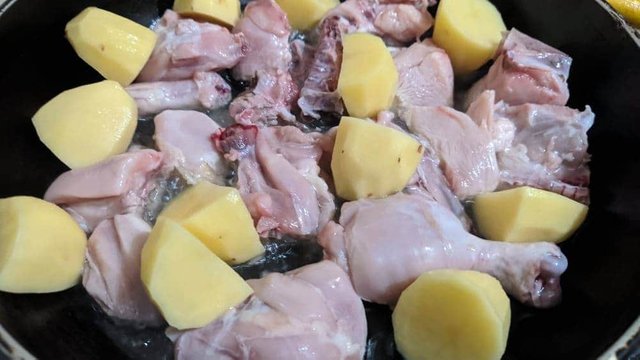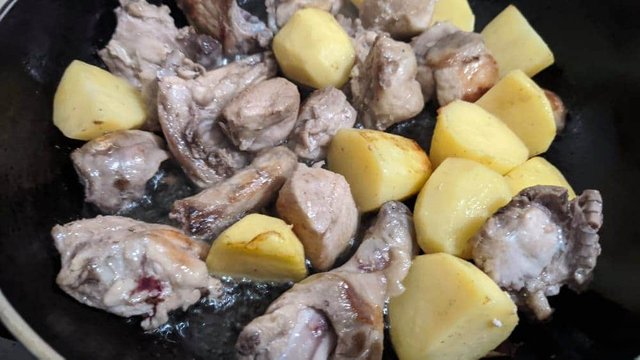 Add onion slices, ginger, and garlic paste, salt and cook it for several minutes until it becomes soft. Then add the fried chicken, tomato slices, potatoes, green chillies, and a pinch of sugar. Put the lead on and cook for ten minutes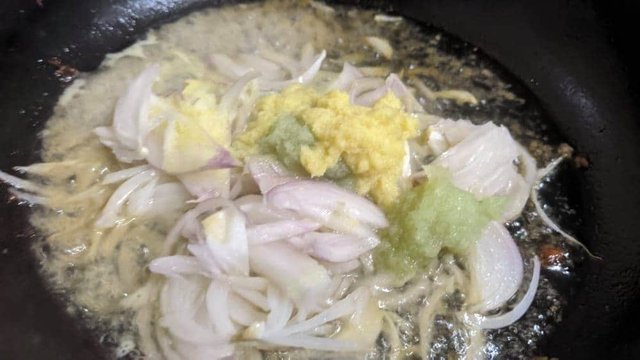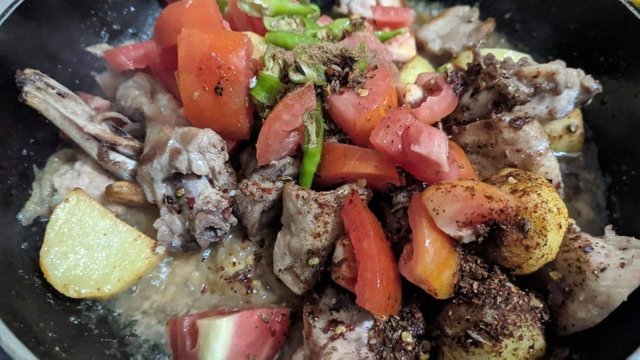 I didn't add any water. If you need just put a little bit of water. After ten minutes, add the grained cumin seeds and red chilies. Cook and mix it well for two or three minutes. And it's done.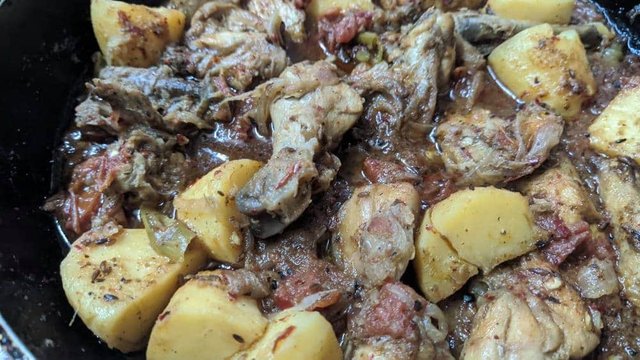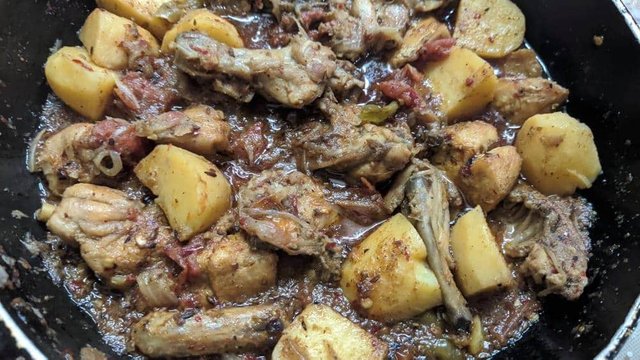 This recipe is so easy and less time-consuming. It took only 15-20 minutes to finish. You can enjoy this with naan roti or rice. There was no bad smell of chickens I thought it would be. The fragrance and texture came out really nice. It's worth to try!
THANKS FOR YOUR LOVE AND SUPPORT!
Much Love
Who I am?
I'm a Happy and Proud stay home Mom of a toddler boy.
I'm a life & nature enthusiast, I love to learn human psychology, I'm a 'Book worm' and very introvert but also love to travel. I'm trying to live mindfully and most importantly, I'm a positive learner.

Find me on other Social Places
Twitter Discord
Proudly supporting